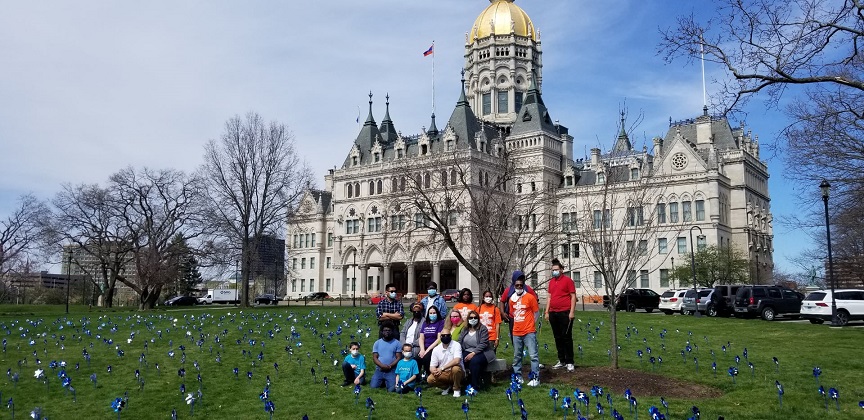 The Annie C. Courtney Foundation, Inc. tries to keep kids out of foster care. But for those youth already there, the foundation works hard to find them loving families. It could be kinship care or adoption, but whatever form that family takes, the goal is to help and support these vulnerable young people to succeed and grow.
We believe it is our responsibility as a society to step in and provide these children with the very basic needs and opportunities they lack. That responsibility continues, even after the most vulnerable children have aged out and the system has withdrawn its help and assistance. Our small grant program allows us to offer modest support to efforts such as those of the Annie C. Courtney Foundation, which work tirelessly to even the odds for children and youth in difficult circumstances. We put some questions to Annie C. Courtney Foundation Executive Director Deb Kelleher to learn more about this work:
Kars4Kids: What's your demographic? Who are you helping?
Deb Kelleher: Founded in 2011, the mission of the Annie C. Courtney Foundation, Inc. is to support and promote positive, empowering, loving and healthy communities for vulnerable children, youth and families with the goal of preventing the need for foster care; also eliminating barriers that prevent young adults with child welfare histories from succeeding. Annie C provides foster care, kinship care, adoption, and foster care alumni support for anyone in or from Connecticut.
Close to three thousand children across the state of Connecticut are in foster care (July 2022). Some are waiting for a foster family; others for an adoptive family, or to be reconnected to kin. Over 60% of children in foster care in CT will eventually be reunified with their parents. Our staff are experts in finding families for children in foster care, with over 20 years of recruiting experience. Staff also aid in retention of licensed families through services including individual supports, support groups and trainings. Our agency leads a community collaborative for foster care, kinship care and adoption focused on finding families available to help families in need active since 2008 with members across the spectrum of foster care, adoption, children's behavioral health and more.
As part of our continuum of services, AnnieC also provides a safe and supportive environment for young adults who have aged out of care where we help to identify individual services and support their basic needs. It is through this work that our agency has come to recognize the dire need for safe and affordable housing – with support – for young adults who find themselves "aging out" without the backing of the foster care system they were reliant on. In addition, youth whose adoptions and guardianships fail, many times find themselves alone and vulnerable long before they are ready to accept the responsibilities of adulthood and without the maturity and natural supports most of us had when we launched into adulthood.
Housing is a basic need without which our young people cannot achieve their dreams. Our New Beginnings project is a manifestation of our dream to provide housing for these vulnerable young adults. Our first house will be purchased later this year.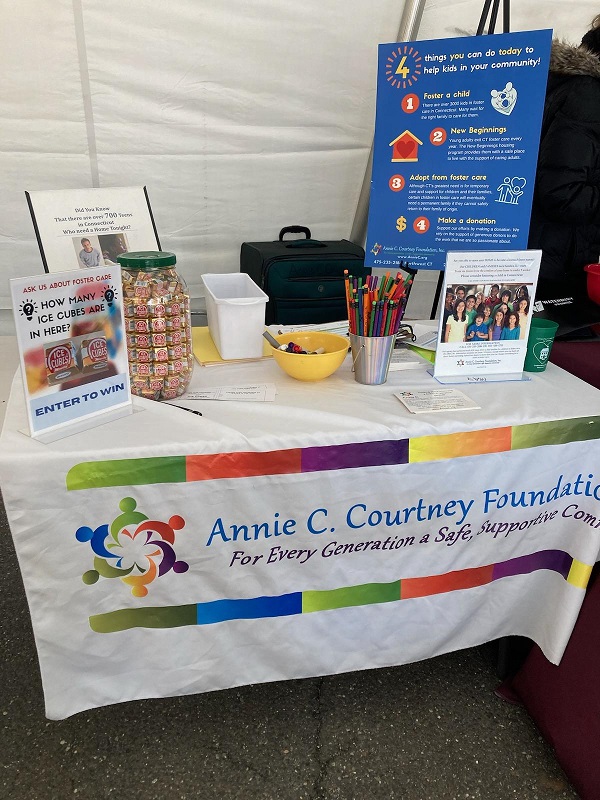 Kars4Kids: Who was Annie C. Courtney? What's her story and how are you connected to her?
Deb Kelleher: Annie C. Courtney is my beloved "Gom," my maternal grandmother. The Annie C. Courtney Foundation is named after her. Anna Caroline Gudelinis Courtney, Annie, as she was fondly called by family, friends and most especially her devoted husband, Albert, was born on May 15, 1904 and grew up in New York City. Annie was the oldest of 8 siblings. She became a teenage kinship caregiver who single-handedly raised all of her siblings after her parents passed away. She did not marry until each of her siblings were successfully launched into the world.
Despite being considered too old to be "marriageable" in the 1930s, her vibrant personality, love of life, and delightful humor attracted the attention of Albert Courtney, whom she married in 1935. She and Al proudly raised their four daughters in Astoria, Queens, where she lived till she passed away in 1994. Annie strongly believed that after God and faith, raising a healthy, happy family is the most important work anyone can do.
I was her oldest grandchild and I spent many happy hours in her company. She taught me how to dance by allowing me to dance on top of her feet. She taught me all kinds of card games – which she rarely lost!
Beloved and adored by all thirteen of her grandchildren for her incredible sense of humor and fun, kindness, protectiveness and unfailingly positive outlook, "Gom" was every grandchild's hero.  She became a great grandmother before her death, to six great-grandchildren. Annie was a force to be reckoned with despite her diminutive size. My dad, who was 6'4" lived in fear of her wrath. She rarely lost an argument! She will forever be missed!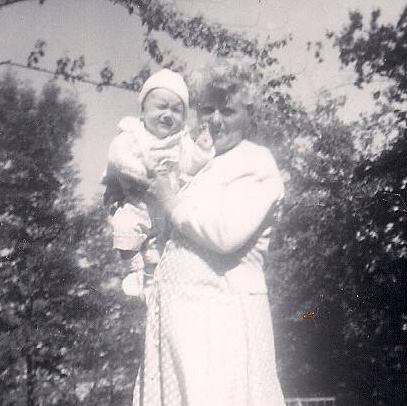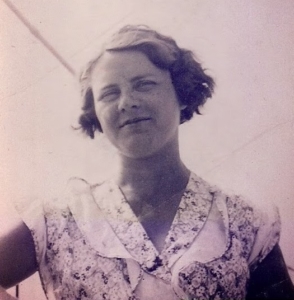 Kars4Kids: You co-founded the foundation with Sue Plowman in 2011. What was your motivation for starting the foundation?
Deb Kelleher: Sue and I saw a need and we had a dream. We knew that as adoptive parents who had a lot of experience with the foster care system – between us we were licensed for over 15 years – we saw things from a different perspective than social workers did and we wanted to build an organization reflective of the experiences of families like us who had fostered and adopted.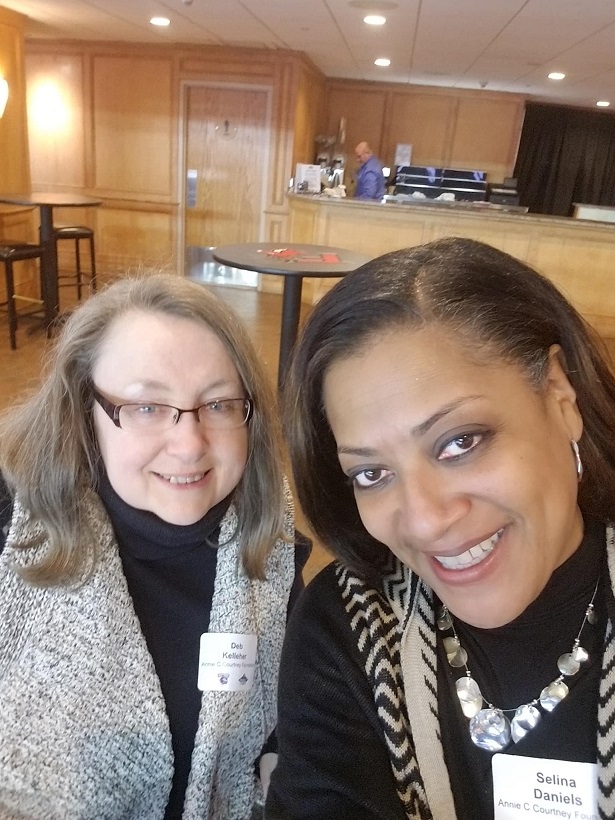 Kars4Kids: You're scouting out a place to build an intentional neighboring community. What's that and why is it important for those you serve?
Deb Kelleher: The Annie C. Courtney Foundation has a vision that every person, no matter their life circumstances, needs and deserves caring relationships. In fact, research confirms that individuals will thrive if they feel a sense of connectedness.  Our innovative vision for youth, both those aging out of foster care and homeless youth aged 18-24, is that they live in an interdependent, purposeful community called an Intentional Neighboring Community (INC.)
At INC, active senior citizens who share a common purpose reside in community with the youth. A common purpose – the well-being and success of the youth residing in the community – connects them. The youth benefit from a community of caring adults providing them with the sense of family absent in their lives and the elders find real purpose and meaning in their everyday lives through giving their time and talents to the youth within the community.  The fabric of our INC is wholly dependent on the residents developing a sense of extended family within the community. Social service supports, also present, become the second line of defense, as problem-solving shifts from professionals to a dense web of natural, community support.
We see our INC as a space where older adults support youth in community and in turn, the youth promote the elders' wellbeing as they age in community. Aged-out foster youth/homeless youth benefit from a community of caring adults who will provide them with a sense of family absent in their lives and elders find real purpose and meaning in their everyday lives through giving their time and talents within the community.  The fabric of an Intentional Neighboring Community (INC) is wholly dependent on each of these constituents developing a sense of extended family within the community. It is an exciting concept that has been brought to life in other states and we dream of a time where Connecticut will have its own INC.
Kars4Kids: How are you helping kids who have aged out of the system?
Deb Kelleher: Through the New Beginnings project, Annie C. Courtney Foundation plans on purchasing multifamily homes in the Naugatuck River Valley. Apartments will be rented exclusively to young adults with HUD's Foster Youth to Independence vouchers or other entitlements providing up to three years of housing stability. What makes us unique is our desire to identify and provide robust services and supports necessary for these young adults to experience success. The FYI vouchers require that we provide housing meeting HUD requirements as well as providing brief case management and referral services to residents to assist with stability. Our pledge is to do more than meet the minimum requirements for our youth.
We want young people to thrive. To achieve that goal, we believe that is essential to provide the building blocks and enduring opportunities to develop sustainable, long-lasting relationships. New Beginnings will eventually purchase multiple homes in close proximity, creating a safe, supportive neighborhood for our residents to form a local support network of young adults with similar lived experiences.
One of the homes will include a common area for get-togethers, meetings, and trainings – i.e. cooking lessons, financial literacy training, etc. To be sure we are on the right track, we have deliberately chosen former foster youth as members of our Board of Directors so that they can guide the work from the perspective of folks with lived experience.
Kars4Kids: These days it seems a lot of grandparents are raising their grandchildren. What are some of the challenges involved with grandparents serving as parents?
Deb Kelleher: Wow, where do I begin? I'll talk about a few of the most common challenges. Every relative who comes forward to raise another relative's child faces an initial challenge of redefining their relationship to both the children and their parents. Regarding the children, they have typically moved from a fun relationship to a relationship where they bear the same responsibilities as any parent.
Navigating the changes to their relationship with the parents is often really tricky. Parents can be angry, they can feel like the grandparent is trying to take their place and sometimes see them as another impediment to their relationships with their children. Kinship caregivers, as we call them, need a lot of support with this. Finances are also often a big challenge to older grandparents. If they've retired, many times they are on a fixed income and providing for the kids can be daunting and sometimes downright overwhelming.
We also need to acknowledge how emotionally fraught this is for grandparents, especially. Their own children are not able to raise their children. Many of them feel guilty and angry and terribly sad. These feelings are compounded every time the children feel bad, also. This is where robust support groups of other folks in similar circumstances is so important. These support groups are places where the kinship caregiver knows there are others in the same boat who will not judge.
Kars4Kids: Can you describe for us the "perfect" foster parent? What do you look for in placing a child with a foster parent?
Deb Kelleher: There is no such thing as the perfect foster parent, we always say. Every child needs something a little different so different people are a good fit for different kids. Universally, though, foster parents should be non-judgmental, patient, kind and loving, and having a good sense of humor is a must! They must have the dedication and the time to fit a young person into their lives and make them feel welcome.
The best foster parents are also willing to be a resource for children's families and want to fold them into their hearts and their lives. Many of our kids are from families with multiple generations involved with child welfare so their parents may have also experienced less than adequate parenting. Our foster families often don't just change a child's life they change entire families' lives.
Kars4Kids: How did the pandemic affect your operations?
Deb Kelleher: Well, of course, most of our contact with folks became virtual. Zoom became my best friend! We had to eliminate all in-person support and training. But, through all of this, we learned a lot.
We found that virtual trainings often worked out better for folks with young children because they could still attend when they had no babysitters. We found that folks exploring foster care and adoption – just wanting to attend an initial meeting to see if this was something they could commit to, preferred virtual meetings and attendance rose dramatically. We do miss our families and plan to increase the number of in-person events this spring and over the summer!
Kars4Kids: What's next for the Annie C. Courtney Foundation, Inc.?
Deb Kelleher: What's next? We want to place a much stronger emphasis on our New Beginnings housing program and we are hoping to open a used book store where we will be able to teach teens and young adults vocational skills while we support our programs.