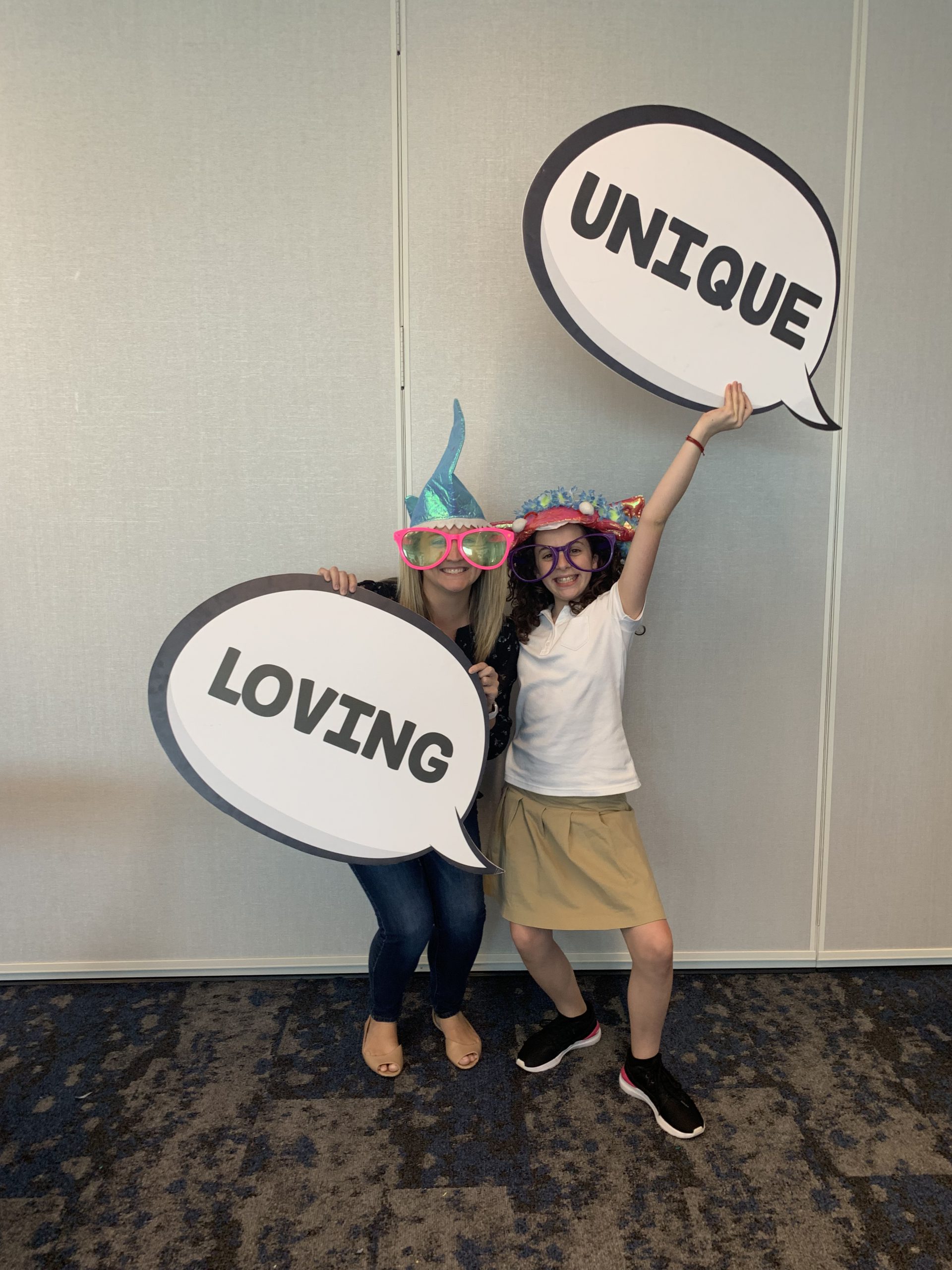 Big Sister Association of Greater Boston has a wide reach, mentoring girls in the Greater Boston area. That's important, because girls have unique challenges that must be addressed in order for them to succeed. According to the American Association of University Women (AAUW), "Girls and women are systematically tracked away from science and math throughout their education, limiting their access, preparation and opportunities to go into these fields as adults."
We believe that something is needed to counter the fact that women make up only 28% of the workforce in STEM in our hi-tech world of today. And one of the best ways to counter this disproportion is to bolster the self-confidence of girls and young women. Probably the most effective way to do this is through mentoring, the primary focus of Big Sister Association of Boston. Clearly this organization is all about mentoring and all about the girls.
Children should have what they need to get ahead. That concept is central for us, and we saw that BSAGB is making it happen for girls. As a result, we were pleased to give this organization a small grant award. We went to Big Sister Association of Boston President and Chief Executive Officer Deborah Re to learn more about this most important and invaluable work:
Kars4Kids: Can you tell us something about your demographic?
Deb Re: Big Sister Boston's programs are for girls ages 7-24 in the Greater Boston community. Although the majority of them live in the neighborhoods of Boston, our reach extends across 69 cities and towns across Greater Boston.
Kars4Kids: Your organization is all about girls and meeting their needs. What exactly does this entail, and what, about your programs, is specific to young ladies?
Deb Re: We are part of a network of more than 250 agencies in the Big Brothers Big Sisters of America network, but we are the only affiliate solely focused on girls. With that said, Big Sister Boston is both gender-intentional and a gender-inclusive organization and welcomes all people who identify as women, girls, non-binary, trans, and gender non-conforming to join our community as Big and Little Sisters. Big Sister Boston is a place for girls and gender-diverse youth to find a community that is supportive, dedicated, and compassionate about their growth, and celebrates every part of their identities. Our programming is based on research on youth mentoring and the unique development of girls, including the importance of building confidence and self-esteem. We train all mentors to approach their role as Big Sisters from a strengths-based perspective, to help ignite girls' passion and power to succeed through a supportive, committed friendship.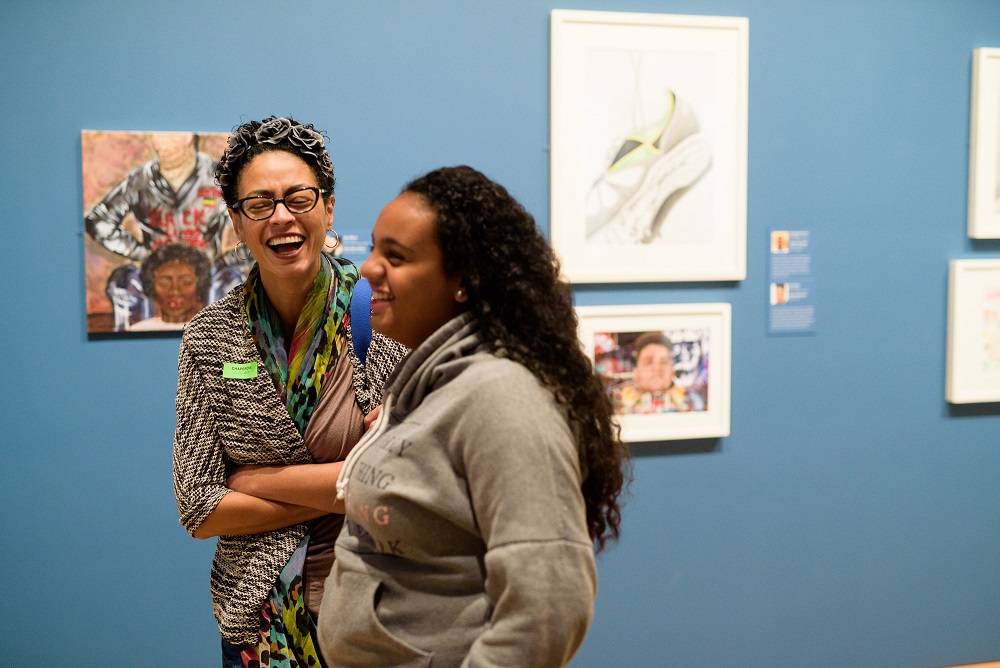 Kars4Kids: Can you describe your Community-Based mentoring program? What kind of commitment in involved for your Big Sister volunteers?
Deb Re: Community-Based Mentoring is our signature program. In the program, girls (Little Sisters) ages 7-15 are matched in one-to-one mentoring relationships with trained women mentors (Big Sisters) for a minimum of one year. Matches meet weekly in the community, or virtually these days, for the first three months, and then at least twice a month after that. Big and Little Sisters are assigned a dedicated Match Support Specialist who facilitates a match's first meeting; conducts monthly check-ins with Big Sisters, Little Sisters, and caregivers; offers coaching for Big Sisters; recommends strategies for problem-solving and scheduling; and connects matches to Big Sister Boston's free enrichment programs. Girls can remain Little Sisters until the age of 20.
Kars4Kids: Your website states that Big Sisters engage with their Little Sisters in "low- to no-cost activities." Should we assume that Big Sisters are discouraged from engaging with their mentees in high-cost activities, for instance, a concert or a ball game? Can you talk about why it is important that activities be inexpensive or free?
Deb Re: Yes, during training for new Big Sisters, as well as throughout their relationships with their Little Sisters, we encourage Big Sisters to discover ways to connect with their Little Sisters without a big price tag. The bond that Big and Little Sisters build isn't based on material things, but rather on their genuine trust in and care for each other. This is important because it encourages Big and Little Sisters to connect on a personal level, rather than on a transactional one. Our Match Support Specialists regularly share low-to-no cost activity ideas, and our free enrichment programs with matches.
Thanks to Big Sister Boston's 70-year history of serving the Greater Boston community, we have robust relationships with partners like the Boston Red Sox and the Boston Symphony Orchestra, that can offer Big and Little Sisters free tickets to games and concerts. Although the pandemic has paused those special activities, we are hopeful that we can resume them again when it is safe to do so.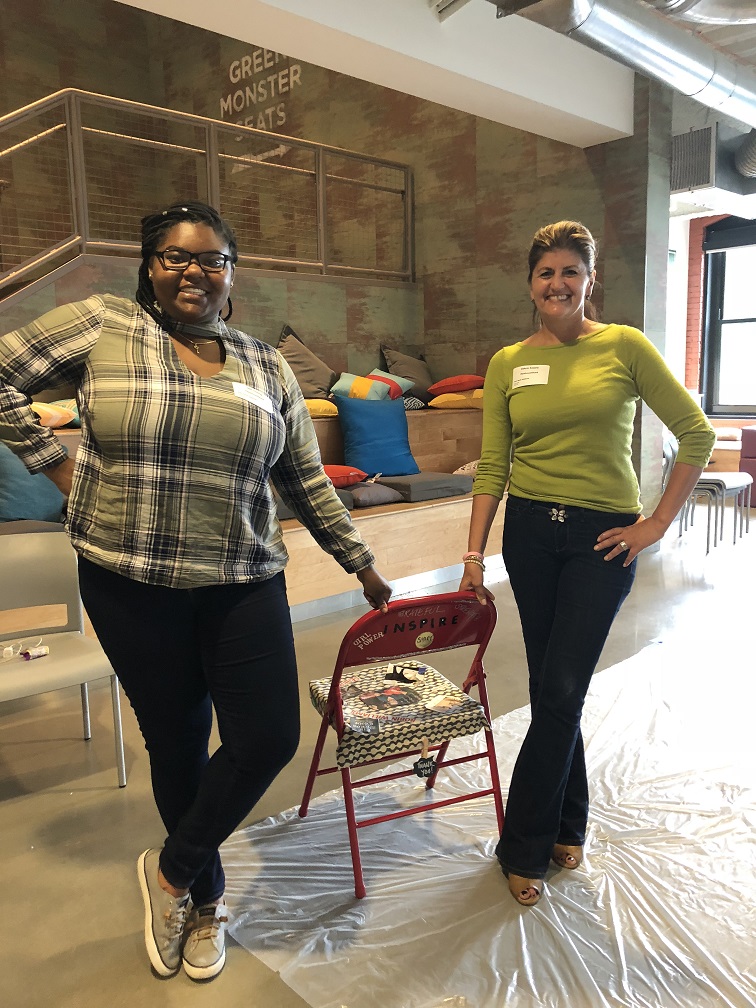 Kars4Kids: How does your Site-Based Mentoring program differ from your Community-Based mentoring program?
Deb Re: Site-Based Mentoring differs from Community-Based Mentoring in that it takes place in schools and community centers. Rather than meeting in the community, Big and Little Sisters meet once a week during the school day or after-school program, and they commit to at least three academic semesters together, excluding summer break and school holidays. During visits, they read books, learn new skills, work on projects of their mutual choosing, or engage in physical activities. A Big Sister Boston staff person is on-site during match meetings and offers ongoing coaching and activity ideas to support Big and Little Sisters in Site-Based Mentoring. Matches in this program typically end after middle school or early high school, but many matches transition to Community-Based Mentoring to continue their relationship.
For some caregivers, Site-Based Mentoring is preferable to Community-Based Mentoring because their child can meet their Big Sisters during their regular school day or after-school program, and the communication between the school and our organization happens with the school personnel rather than with the parent. The pandemic has disrupted this program across our service area, as schools have primarily prohibited volunteers from entering the school in-person. Instead, matches in Site-Based have met virtually or decided to put a hold on their relationship until they can meet in-person safely.
Kars4Kids: Your High School Mentoring Academy draws on students from Boston Latin to mentor their Little Sisters. Boston Latin is famously prestigious. Can you talk about the impact of this particular program?
Deb Re: We piloted the High School Mentoring Academy in 2007 with Boston Latin Academy and Trotter Elementary School to meet the growing need to serve more girls in the Grove Hall neighborhood of Dorchester. In this program, Big Sisters from Boston Latin Academy spend time with their Little Sisters from Trotter, participating in a range of mentoring activities together – from interactive group games to one-on-one activities like arts and crafts, reading together, completing schoolwork, or just talking about topics that are important to Little Sisters. In building our partnership between Boston Latin Academy and Trotter, we were a part of the turnaround efforts for the elementary school in its transition to become an innovation school. Although these are the only schools that participate in High School Mentoring, we are currently assessing how to expand the program to other schools in Boston.
Kars4Kids: What is the Girls Leadership Program?
Deb Re: The Girls Leadership Program is a vital piece of what makes the High School Mentoring Academy so successful. We recognize that girls in the roles of Big Sisters in this program are students too. And while they have much to offer their Little Sisters, they also find value and growth through the additional and consistent support of the Girls Leadership Program.
Along with weekly sessions led by our trained staff for high school Big Sisters, we partner with companies such as Comcast and Milk Street Cooking School to match high school Big Sisters with employees to act as coaches. We host regular staff-facilitated activities for Big Sisters to practice leadership skills, answer questions, and talk about any challenges. Big Sisters in the Girls Leadership Program can also attend our annual career week, which features panel discussions and workshops with our partners about career options and post-secondary pathways.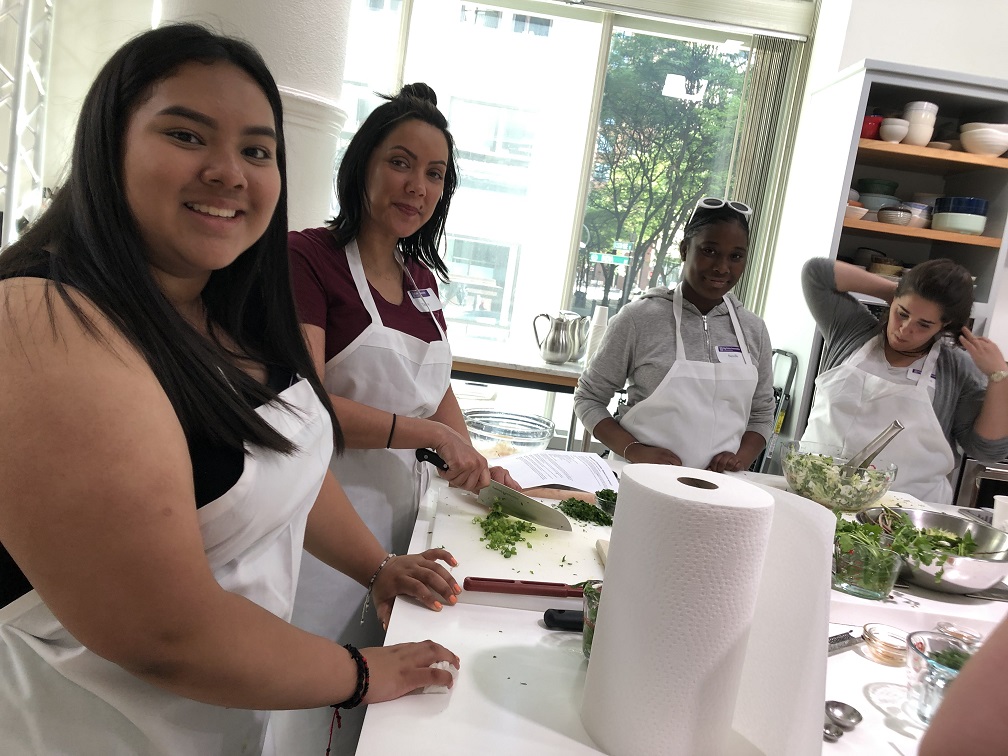 Kars4Kids: What is your Workplace Mentoring program about?
Deb Re: Workplace Mentoring is a program that offers girls an opportunity to engage with a mentor in a professional workplace. In collaboration with our corporate partners, which include Edelman, Fidelity, Harvard Pilgrim Health Care, John Hancock, and Wayfair, we match girls from a local school with female employees at a nearby company. Little Sisters meet with their Big Sisters at the company's office to provide girls with a meaningful mentoring experience and valuable career awareness. As with our other programs, these matches are meeting virtually as a result of the pandemic.
Kars4Kids: Can you give us an overview of your enrichment programs?
Deb Re: Big and Little Sisters in our Community-Based Mentoring program have access to free, monthly enrichment activities in the areas of the arts, career/college, civic engagement, health and fitness, and STEM. Girls participate in hands-on activities, such as designing and building bridge models, conducting experiments to understand how medicines are created, and learning about STEM jobs from professionals in the field. Through these activities, girls learn alongside their Big Sisters in a supportive community, which increases their confidence to try unfamiliar activities, practice new skills, take healthy risks, and achieve their goals. These enrichment activities are offered thanks to the support of our dedicated partners including Biogen, Encore Boston Harbor, the Courageous Sailing Center and the National Women's Sailing Association, and the Society of Women Engineers, among others.
For girls waiting to be matched with a Big Sister, we also offer our free Big for a Day program, a monthly event that invites girls on the wait list to participate in a fun, engaging activity that we host with one of our partners. Each girl is matched with a volunteer for the day to keep girls connected and to give women who cannot commit to a full year as a mentor the opportunity to do so.
Kars4Kids: How has the pandemic affected your operations?
Deb Re: In March 2020, we closed Big Sister's office and shifted all our mentoring programs online. This was a huge transition for our programs, which are designed to take place in-person. Our number one priority as an organization was to ensure Big Sisters, Little Sisters, and their caregivers had the resources and support they needed, and to help our staff make the transition to working from home.
Today, I am proud of the way the organization has pivoted to stay 100% invested in girls. Not only are matches continuing to meet successfully online, but we instituted safety guidelines to allow Big and Little Sisters who have been matched for at least 3 months, to meet in-person. Although our staff are still working remotely, we cut down on our office space and are prepared to begin a hybrid work model in 2022. And, despite the many challenges of the pandemic, it also gave us the opportunity to pause and reflect on our work and impact.
One of the largest changes to our operations is a recent budget increase to directly support staff. Earlier this year, we hired Edgility Consulting, a firm that specializes in talent compensation equity with a commitment to diversity, equity, and inclusion. Over the last year, Edgility worked directly with our staff, leadership, and board to develop a pay compensation and equity plan for the organization. As a result, we are implementing a large-scale personnel budget increase to be more competitive in the job market, and continue to deepen Big Sister Boston's commitment to equity. In turn, we will need to raise more money annually to sustain a higher budget to equitably compensate its staff.
Kars4Kids: What's next for Big Sister Boston?
Deb Re: We are focused on having our matches meet in-person, safely. Although we have successfully created and supported virtual matches, we know that face-to-face relationships are optimal. We are also exploring ways that corporate employees who are working virtually can have the opportunity to meet with Little Sisters outside the office. In 2022, we plan to offer fun, enriching Big for a Day programs to all girls in Greater Boston to give them the chance to have a mentor on a monthly basis. Our goal is to ensure that every girl gets the chance to have the care, support, and attention of an adult mentor.