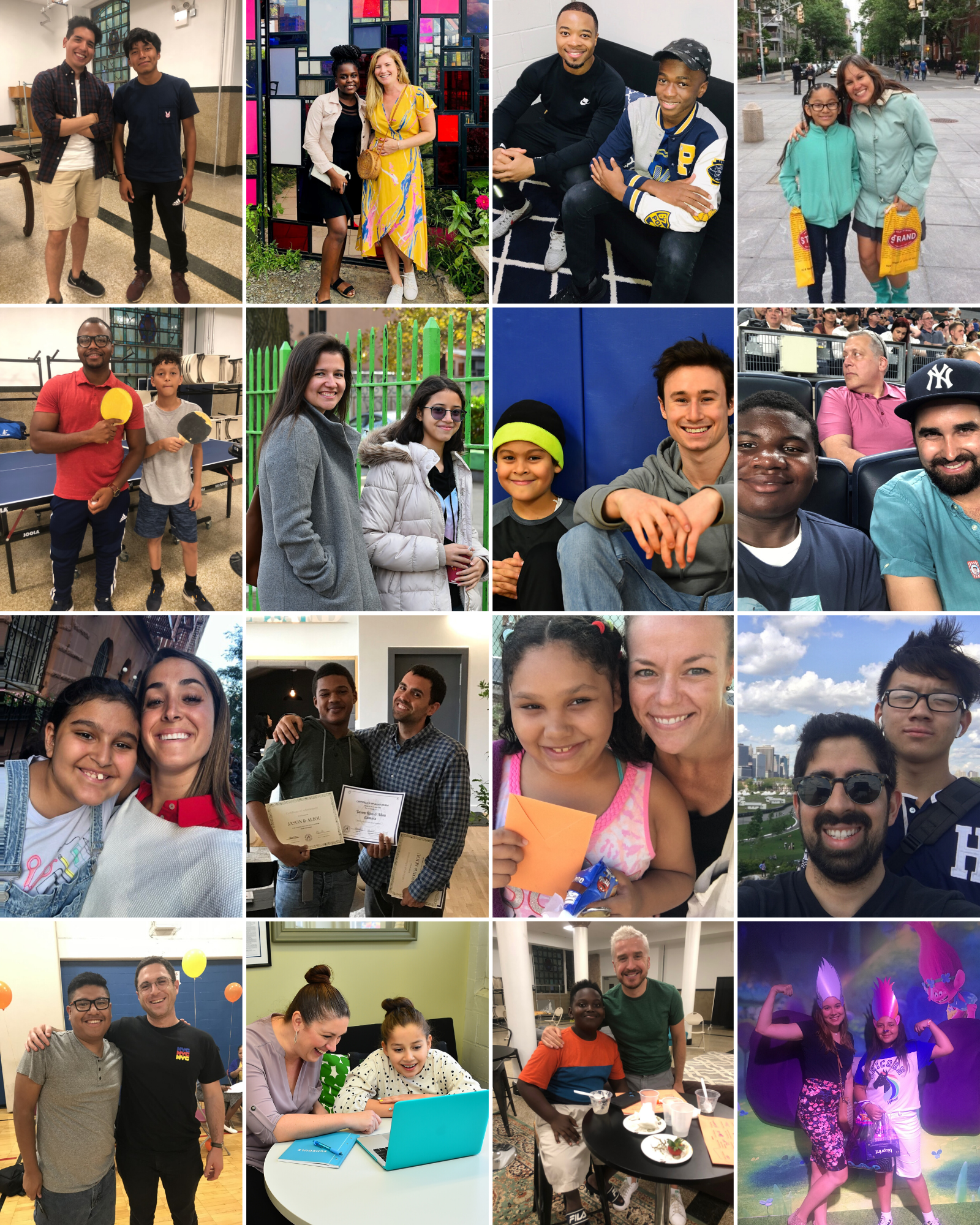 Bigs & Littles NYC Mentoring offers one-to-one mentoring to children from the most marginalized of sectors. But Bigs & Littles also understands that children need healthy families to thrive, which is why the nonprofit goes beyond mentoring children to strengthening the whole family. By treating the problem in this broader, more holistic manner, Bigs & Littles offers children the support they need to succeed in school and in life.
It's a concept we can get behind as an organization that operates in a similar way, mentoring children while strengthening whole families. And that's the reason we were pleased to award a small grant to Bigs & Littles. We spoke to Bigs & Littles Mentoring CEO/Executive Director Vidhya R Kelly to learn more about this work:
Kars4Kids: You've been in operation for 119 years! That's a long time. Can you tell us about the early history of your organization, and how things have changed over the years? How many children did you serve in your first year of your operation and how many children are you serving today?
Vidhya R Kelly: Yes, we are one of the longest-running social services agencies in New York City. We were the pioneers of the nationwide girls mentoring movement in 1902, established by the Ladies of Charity to provide preventive services and support to vulnerable girls and families involved in the New York Children's Court. Our founding mission was "to assist persons who are vulnerable to move from marginalization and despair to participation and hope." Well over a century later, in unprecedented times, our mission remains the same and ever more important: to transform the lives of children through one- to-one mentoring, while strengthening entire families in hardship.
We operated for nearly a century as Catholic Big Sisters of New York, until merging with Catholic Big Brothers to become Catholic Big Sisters and Big Brothers in 2004. Two years ago we became known as Bigs & Littles NYC Mentoring as part of an organizational rebrand to reflect our longstanding tradition of inclusivity, welcoming people of all religions, races, and walks of life as well as represent our youth and families in our name.
Understanding that children are only as healthy as their families, at the core of our program are professional masters level social workers who help build meaningful relationships between young people and caring adult volunteer mentors, while supporting families through crisis counseling, life-skills programming and referral assistance. We now reach over 700 youth and family members each year with nearly 200 in one-to-one matches.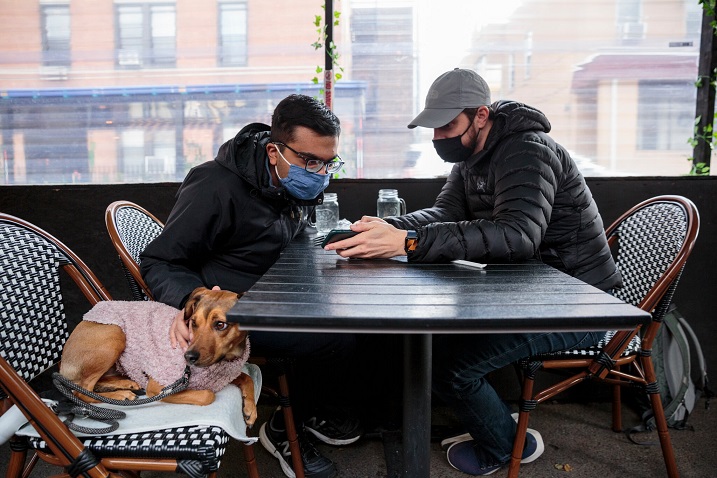 Kars4Kids: What are the demographics of the population you serve?
Vidhya R Kelly: Almost all of our youth are young people of color living in poverty in New York City. Many are first generation Americans from single parent households. Over half of our youth are Hispanic, 30% are Black, 16% are multi-ethnic, and we have a small population of Asian youth. These youth have long been marginalized, overlooked, and underserved. They have faced significant racial and socioeconomic barriers and challenges long before COVID. But the onset of COVID-19 has contributed to a pronounced widening of health, wealth, and educational disparities. The pandemic has exacerbated the racial injustice and systematic oppression of marginalized communities. As people of color, they are more likely to contract COVID-19 and have the very preexisting conditions such as asthma and high blood pressure—much of it due to the stress of living under the constant stress of racism and poverty—for whom it can be fatal.
Kars4Kids: New York has had a rough time of it with the pandemic. Bigs & Littles has responded to the crisis with its Caring Through COVID Mentoring Program. Can you give us an overview of this program?
Vidhya R Kelly: Our Caring through COVID Program matches young people grieving the loss of loved ones to the pandemic, and Asian American youth coping with the trauma of rising bias attacks, hate crimes and bullying on our streets. One-to-one mentoring services and intensive whole family support to bereaved youth and families reinforces a sense of community, provides comfort, reassures youth the adults in their lives will take care of them, helps them to grieve and heal, and helps them resume regular and predictable routines. We provide direct service assistance, group activities, and special training for parents/caregivers and mentors on how to best address the needs of their children.
Kars4Kids: What is the Newcomers Initiative?
Vidhya R Kelly: This initiative was established to provide programming to first-generation Hispanic youth and families (the majority of those we serve), who with the revocation of DACA in 2016 and other anti- immigrant legislation, experienced a marked increase in tension, anxiety, and outright fear due to their immigrant status.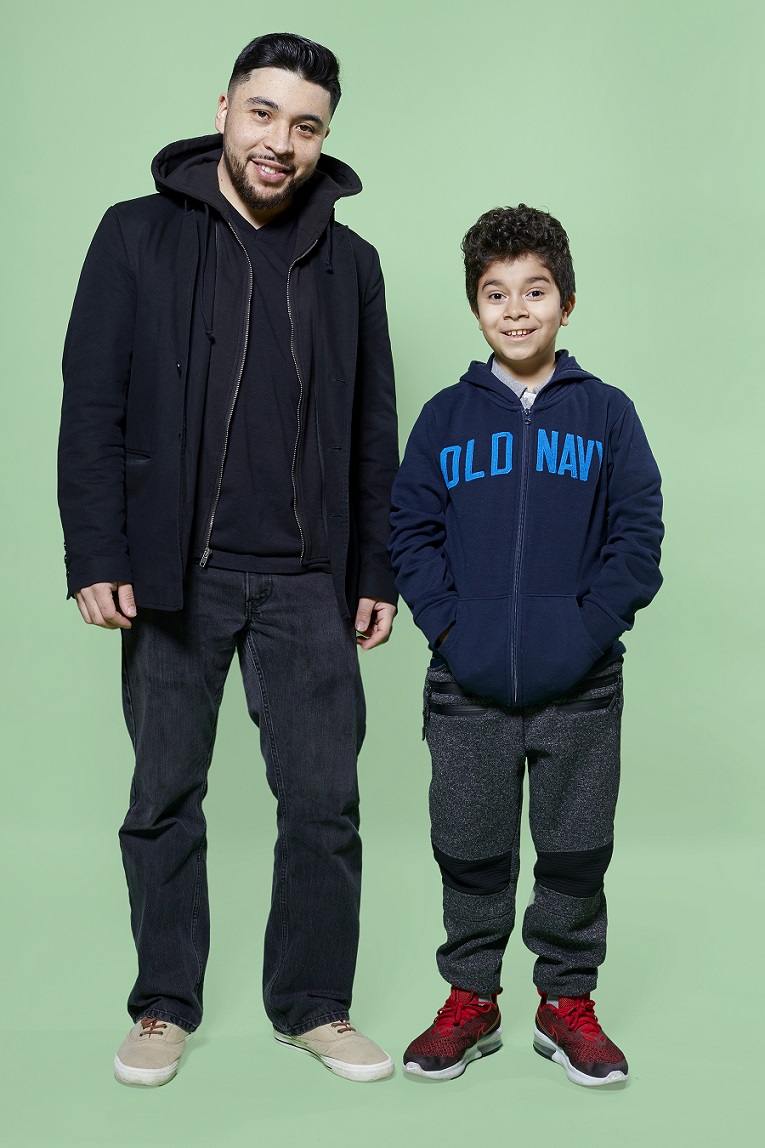 Kars4Kids: You have a foster care initiative that focuses on children and families avoiding foster care placement where possible, and on the reunification of families where the children had been placed into foster care. Can you offer some statistics on reunification? How often is reunification successful? Does it happen that a family undergoes reunification and things don't work out? What is that like for the children? What is your approach to such a situation?
Vidhya R Kelly: The goal of this program to provide a caring adult mentor and other supportive services to youth in the Administration for Children's Services (ACS) preventive care system to help them avoid foster care placement, for which support services for families is vital. Mentors provide consistency to children who are experiencing the instability of foster care involvement, while supplementing child protective and family services already in place through ACS, which often includes preventive services as an alternative to the forced removal of children, which is what we typically see. Mentoring enables a child to receive the support and caring of an individual who is not serving in clinical capacity who has the interests of their child at heart while parents receive professional clinical interventions in a less formal setting which for many high risk families is a less threatening approach. 98% of the children in the foster care initiative with ACS involvement remained with their primary parent or legal guardian and avoided removal from their home and 2% were reunified with their biological parent while in our program.
Kars4Kids: Tell us about the World of Work (W.O.W.) program. Does this program ever result in an offer of employment from a participating company?
Vidhya R Kelly: WOW is our site-based program which pairs students from a local high-needs high school with workplace mentors at our corporate partner, Good Apple Digital. A carefully planned curriculum covers 21st Century Super Skills with a focus on workplace exposure and career preparation. For these low-income youth, this is often their first exposure to the workplace, providing them with the opportunity to see that a career is within their reach. World of Work Mentoring Program prepares, guides, and empowers the next generation of young minority leaders in the workplace. This program is in its third year so our first participants are now currently in college.
Kars4Kids: You have a Mentoring Moms program. Why is this program necessary?
Vidhya R Kelly: This program came as a result of our longtime experience working with single, under resourced mothers in need of extra support. One of the challenges faced in serving this population is their schedule constraints and limited access to childcare and their own free time. A focus group of parents seeking their input as to how to better serve them, received an overwhelming response that offering community-based mentoring to mothers would accomplish the goal of providing the extra support they need with a more flexible schedule as they have the option to meet their mentor on their own time. Single mothers are matched with mentor of their own, in conjunction with a mentor for their child, receiving the friendship, support, and access to social work support services to achieve their own goals. This program is incredibly important as parenting is inarguably the most difficult job no matter how well-resourced a family is; for single mothers living in poverty the challenges are innumerable. Not only do they lack the village parenting is said to require, they are without a partner to share the burden of the challenges of parenting, while living in poverty means a constant struggle to maintain stable housing, health care, reliable childcare, or even food for their children. This program is helping mothers incorporate self-care, further their education, advance their career, and incorporate health and wellness for their entire family. In 2020, we are thrilled that 97% of moms overall increased in self-efficacy.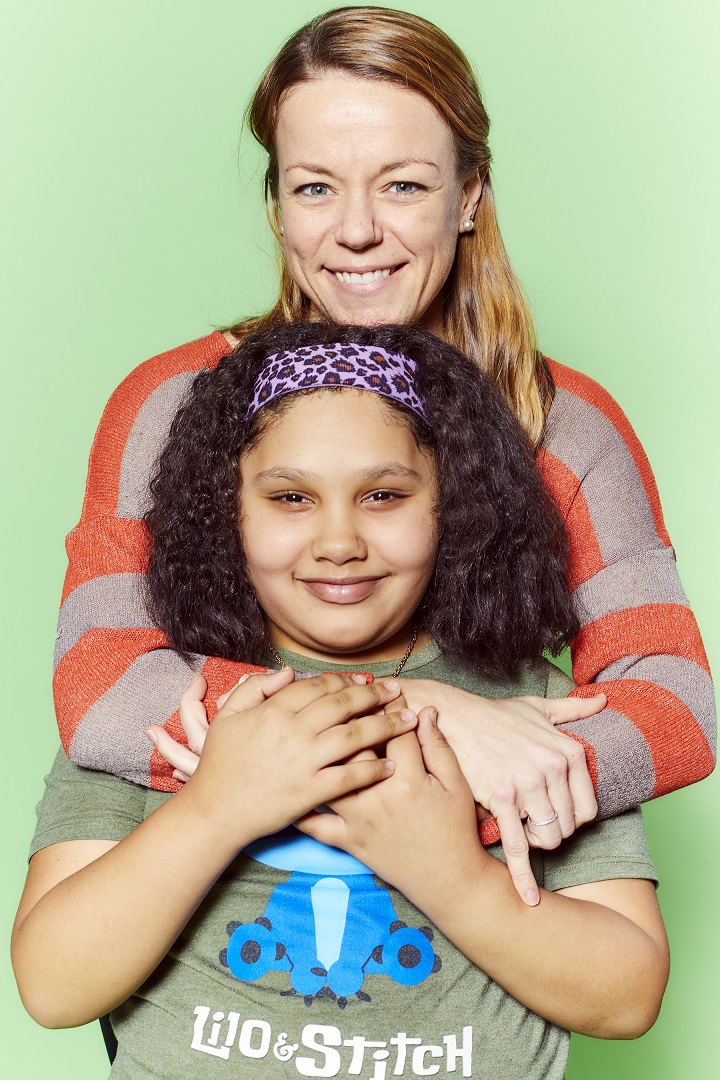 Kars4Kids: The Bigs & Littles NYC website says that participants join your Life Skills & College Bound Initiative at the ripe old age of seven years old! That's young. Can you tell us what college preparation looks like for your youngest participants? How long has this program been in operation? How many of the kids in this program have gone on to college, since you initiated the program?
Vidhya R Kelly: We infuse a college-going mindset in all aspects of our work with youth and families, introducing college as an option to all of our youth, and empowering them to explore it as a very real option if that is what they and their families choose. This has always been a part of the program but we became more intentional with streamlined programming for this initiative over the last four years as we have made it our focus given the challenges our families face. For our youngest participants this means a focus on academic support and encouragement to achieve successful on-time grade promotion and develop social and emotional skills to help them adjust to challenges (e.g., each new grade).
Our program managers carefully support and monitor students' progress and provide referrals to supplementary services and resources as needed. Bigs are coached in ways to support and encourage their Littles academically, including monitoring needs and access to services. We work with parents to identify barriers to the Littles' success (e.g., trauma, mental health issues); help parents in advocating for their children; and connect them to appropriate school and community resources. Because of these supports, 87% of our youth show increased self-confidence and 99% are promoted to the next grade.
Annually the majority, if not all our high school seniors, enroll in college or a vocational training program. In 2020, that number was 92% or 12 out of 13 youth. Thus far in 2021, 100% of our seniors are on track to attend college or vocational training. Since honing in on this initiative four years ago, 34 high school seniors have gone on to college or vocational training.
Kars4Kids: Aside from instituting the special program Caring Through COVID to deal with bereavement, how has the pandemic affected the work of Bigs & Littles NYC?
Vidhya R Kelly: Truthfully, COVID is obstacle we continue to overcome. COVID brought the world to a standstill, but we could not stand still. Our families were already suffering, but loss of school, jobs, and security compounded by poverty, sickness, loss, loneliness, and fear, swept through our community.
But overnight and throughout the pandemic, we adapted to meet the need, transitioning to an online model without any disruption in services. We quickly implemented an emergency needs assessment system to address emerging needs, serving as resource and referral advocates, assisting in accessing critical services, addressing challenges, and connecting with families daily to problem-solve, trouble-shoot, listen, grieve with, and empower. We were apart, but not alone, and nearly 200 matches continued to thrive with Bigs & Littles staying connected by video calls, zoom, text, whatever it took.
Our staff made huge sacrifices to ensure the well-being of our Littles and their families, supporting over 700 vulnerable New Yorkers. Over 50 donors contributed more than $100,000 in emergency funds to help struggling families keep the lights on, keep food on the table, and keep our kids clear of the ever-widening digital and educational divide. Our staff, donors, and board's dedication and commitment to the youth and families we serve, as well as to the greater community, has never been more apparent, and I have  never been more proud to be a part of this organization.
Kars4Kids: What's next for Bigs & Littles NYC Mentoring?
Vidhya R Kelly: Our primary focus will continue to be remaining responsive to emerging needs as we expect to see an increase in need in this area for years to come, particularly as it is not clear what the long-term effects of COVID might bring while so families are still dealing with grief and fear, not yet ready to reach out for help. In 2001, I along with a few of our staff previously founded a September 11th mentoring initiative which operated for over five years following the tragedy. The program was tailored to children who lost a parent or close relative on 9/11; young people whose functioning was impaired due to long-term anxiety  and behavioral problems related to their exposure to the disaster; immigrant children of Muslim or Middle Eastern background or appearance who experienced prejudice as an outgrowth of 9/11; and children who lost a firefighter father on 9/11. So we are poised to build a strong program and our experience tells us there will be challenges as a result of the trauma of COVID, well down the line.