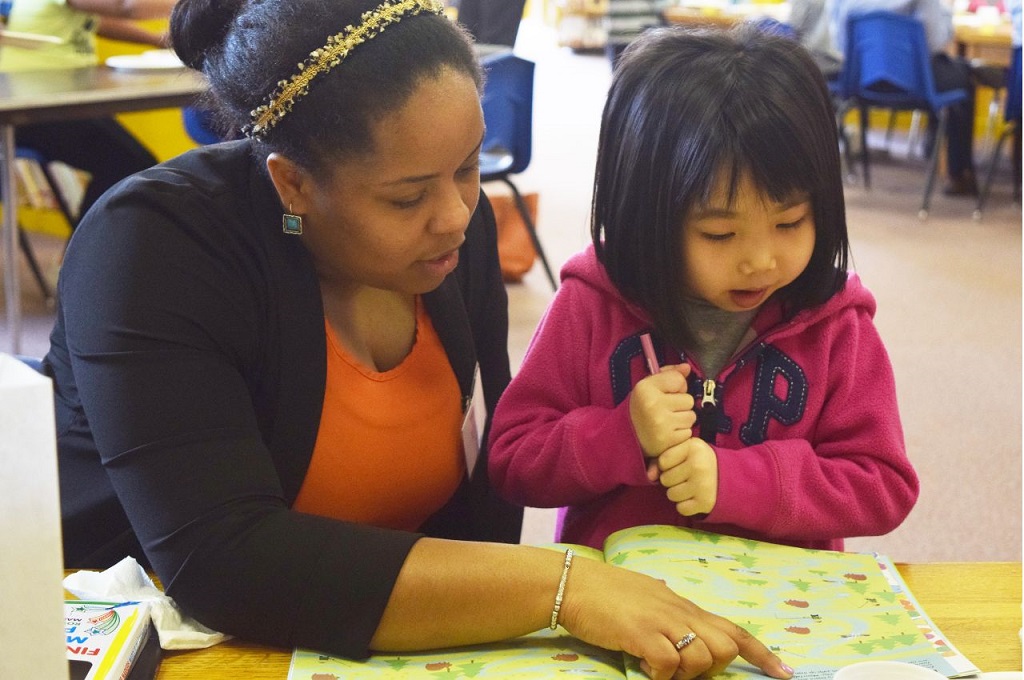 Boston Partners in Education  is determined to fill in the gaps in achievement and educational opportunities for Boston Public School students. For younger children, providing mentorship and extra help with their studies is crucial: it has long been known that children who aren't fluently reading and writing by the end of third grade are less likely to succeed in the classroom. Meanwhile, older children could benefit from added motivation and academic support as they work towards high school graduation and prepare for post-secondary success.
Our latest small grant recipient is dedicated to providing all of these students academic mentorship to increase the amount of individual attention students receive during the school day. It takes a lot of creativity to make that happen. Sometimes BPIE mentorship takes place in the classroom, and sometimes on a 1:1 basis. But no matter where and how its academic mentorship takes place, Boston Partners in Education is as its name describes: a partner in the process of ensuring that all students have the same opportunities, no matter where they live. We put some questions to Boston Partners in Education Executive Director Erin McGrath to learn more about this work:
Kars4Kids: Can you tell us about the kids you serve? What's your demographic?
Erin McGrath: We exclusively work with students in the Boston Public Schools, providing volunteer academic mentors to any BPS student who is nominated by their teacher. The ages range from as young as pre-K all the way up to high school. The majority of students in the Boston schools identify as Latinx or Black – about 75%, and about 70% are low-income. By bringing caring adults into their classrooms to support their schoolwork, we hope to close the opportunity gaps that these children face and to help them succeed in school and beyond.
Kars4Kids: How many mentors and kids are you working with? The mentors work inside classrooms? Are they working with more than one student?
Erin McGrath: At the moment we have 280 volunteer mentors working with nearly 800 students, and we will continue to match mentors and students through March. Over 150 of those matches are happening in classrooms during the school day, and the number of students they work with depends on the match—some are paired 1:1, while others are supporting small groups, or, in the case of Motivate, entire classrooms. We also have just under a hundred Independent Learning Support matches—those folks work one-on-one, virtually. So they're meeting after school and weekends, online. Our goal for this school year is to serve a total of 1,100 students in 500 matches, with the bulk of those matches being one-on-one or small groups.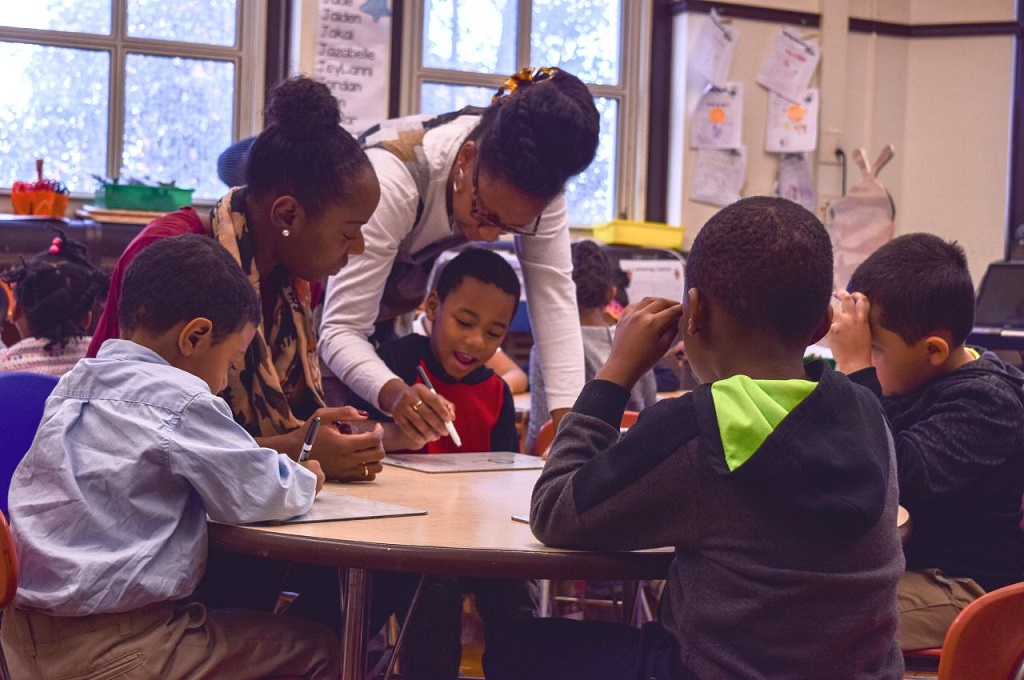 Kars4Kids: Can you give us an overview of your "Motivate" program? This is for the youngest group of participants, correct? How old are they, exactly?
Erin McGrath: The Motivate program is designed to support our pre-K, kindergarten, and first and second grade classrooms, so the students range from about 4-8 years old. Unlike our other programs, the volunteers are working with the entire class, helping to run activities and ease transitions so that teachers can focus on specific students. The idea is that during those developmental stages, the ability to be flexible and support whichever child or children need it the most may have more impact than working with specific children each week. The volunteers work in the class for at least one hour per week, though some may be able to give more time.
Kars4Kids: Your Accelerate program is next up, for Kindergarten through 8th grade. Are some kids in both the "Motivate" and "Accelerate" programs? What's the focus here?
Erin McGrath: It's certainly possible for children to be in a classroom that has a Motivate mentor, while also being nominated for the more specific support that Accelerate provides. In the Accelerate program, students are identified by their teachers as needing very specific extra academic or social-emotional support. We find adults who are able to work with them in the classroom for at least an hour per week, reinforcing the skills they need to be successful in ELA or math. The students may work with a mentor one-on-one, or the teacher might identify a small group of students with similar needs. For example, I myself volunteer in a first grade classroom during their Thursday phonics block. I come in, listen to the lesson for the day, and then work with my two students to both complete their daily assignments and to reinforce concepts they might need a little extra help with, whether that is letter recognition, spelling tricky words, or fluent reading.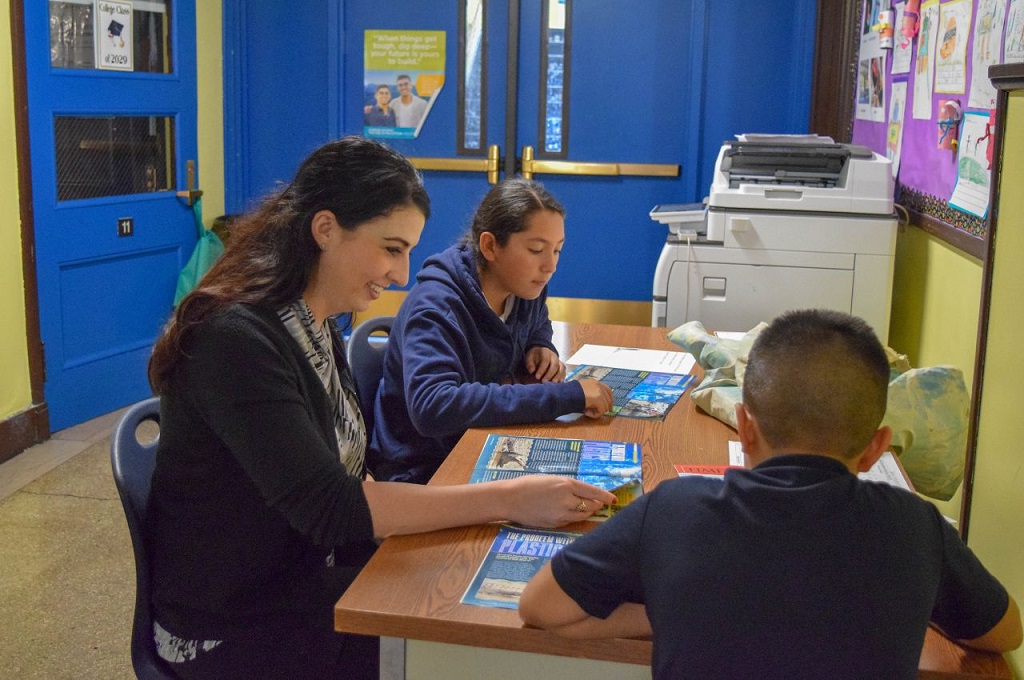 Kars4Kids: Aim High is for high school students, correct? Presumably, part of this program is to inspire kids to go on to college and to prepare them for this next stage of their studies? How does it work?
Erin McGrath: Yes, Aim High is designed to support students in grades 9-12, one-on-one or in a small group in humanities or science, technology, engineering, and math (STEM) subjects. Since Aim High provides personalized support to students, the goal of each match varies based on what the students want to focus on. Generally, Aim High matches support students working toward reaching graduation—mentors are helping the students close gaps in their skills and knowledge so that they are able to succeed in their studies. However, we also have many examples of Aim High students becoming inspired to consider and attend college thanks to their work with mentors.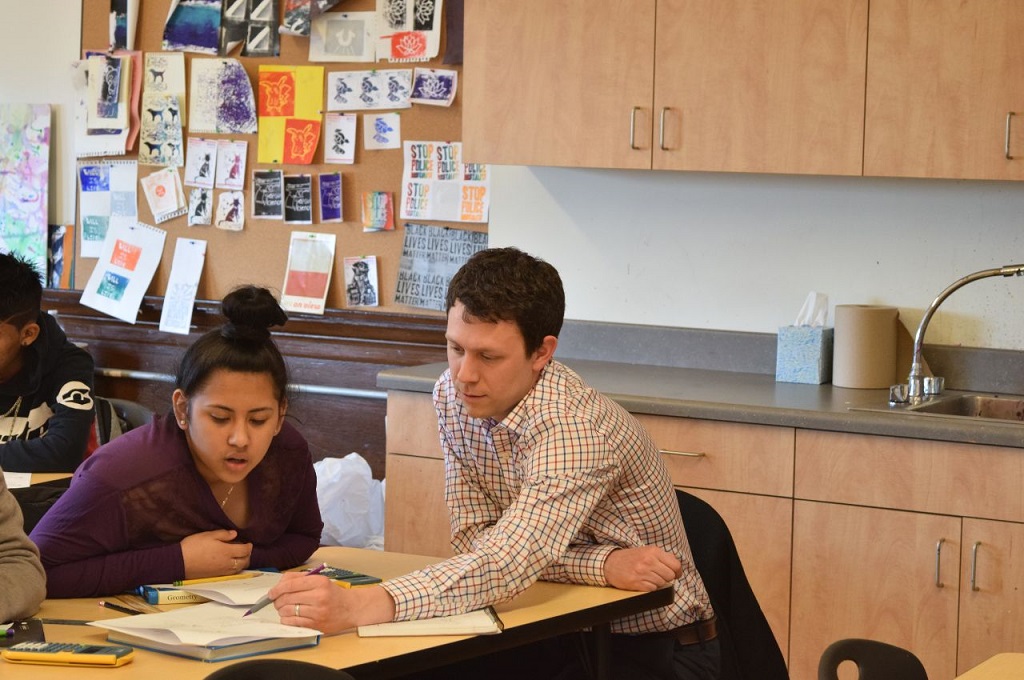 Kars4Kids: Talk to us about "Big Cheese." What is this program and how does it work?
Erin McGrath: Big Cheese is a combination program and fundraising initiative for Boston Partners in Education. We bring corporate and community leaders to middle and high school classrooms to engage with students in conversation about their careers, the paths they took to get to them, and how their time in school impacted their lives today. The idea is to open up career possibilities for students, but it's also about increasing the number of connections and resources they have available. We encourage our speakers to make genuine offers of support to students, which may range from a willingness to engage further 1:1 to an internship. We encourage companies and individuals involved with the initiative to sponsor our work.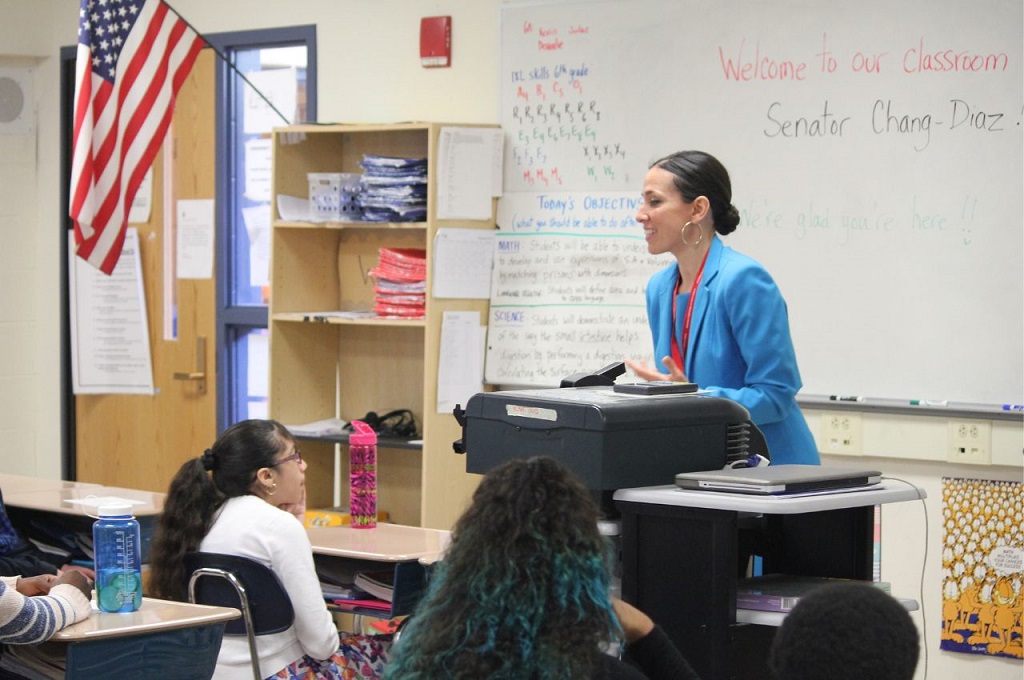 Kars4Kids: Why do teachers need help teaching their students? Is it about the ratio of teachers to students? Something else?
Erin McGrath: I would frame it a bit differently. Our academic mentors are there to help students fully access the education their schools and teachers are providing. All people, whether children or adults, learn in different ways. One student may perform really well after listening to a lecture, while another may need to have direct, practical experience of a concept. Teachers are trained to differentiate instruction and provide different modes of learning, of course, but that can be difficult to do in a single lesson. Academic mentors provide additional adults in the classroom to help that differentiation happen in real time. They can show a concept the teacher just spoke about, or walk through a math problem step by step. This helps that student or group of students directly, and also allows the teacher to focus on other students in the classroom.
Kars4Kids: Do you train your volunteers? How does it work?
Erin McGrath: After being screened by staff, our academic mentors complete training for the age group they'll be working with and in the principles of effective mentoring, along with a CORI/SORI background check, before entering the classroom. The training is offered online and is very interactive. Throughout the year we also offer Mentor Development Sessions. These are more focused training and learning opportunities—for example, we offered one in the fall that focused around the bussing era in Boston and the impacts it has on children today, and in the spring we'll be hosting a session on youth mental health. These sessions allow us to have frequent touchpoints with our mentors, in addition to providing opportunities for them to continue their learning and growth.
Kars4Kids: How did you weather the pandemic? Was your Independent Learning Support program born of the pandemic? How does it work?
Erin McGrath: In response to the COVID-19 public health crisis, Boston Partners quickly pivoted our academic mentoring programs to support remote learning. In fall 2020, we launched our Virtual In-Class model, which pushed our existing academic mentoring programs into virtual classrooms.
In November 2020, we launched our new Independent Learning Support (ILS) remote academic mentoring model. ILS was rapidly developed to support remote learning in the 2020-2021 school year by matching students with academic mentors outside of their regular online "classroom" instruction time, in an online space managed by Boston Partners.
Unlike our traditional programming, ILS relies on BPS parents to nominate their children for support (and for students to nominate themselves), rather than relying on BPS teachers for nominations. ILS takes place outside of regular instruction time, providing more flexibility to students and families.
In the 2021-2022 school year, ILS broke out from our traditional programming and launched as an independent online program to support students outside of school time.
Kars4Kids: What's next for Boston Partners in Education?
Erin McGrath: We are in the middle of strategic planning, so this is a great question. In the next three years, we are working to deepen our relationships with our school partners, with our academic mentors, and with our generous supporters. We hope to increase our ability to support youth, particularly those of historically marginalized identities, by increasing the number of mentors who work with us and by retaining those caring adults for as long as we can.
A large part of this strategic plan also focuses on our increased commitment to equity. Advancing equity has always been fundamental to Boston Partners in Education's mission, but we knew that it was important to be more intentional about our approach. The changing needs of Boston's public school students, particularly in the wake of the COVID-19 pandemic, meant that we needed to refocus and refine our equity efforts. We're about to complete a comprehensive Transparency Report which details the concrete action steps we'll focus on addressing in the 2022-23 fiscal year to continue building a more inclusive, representative Boston Partners in Education.