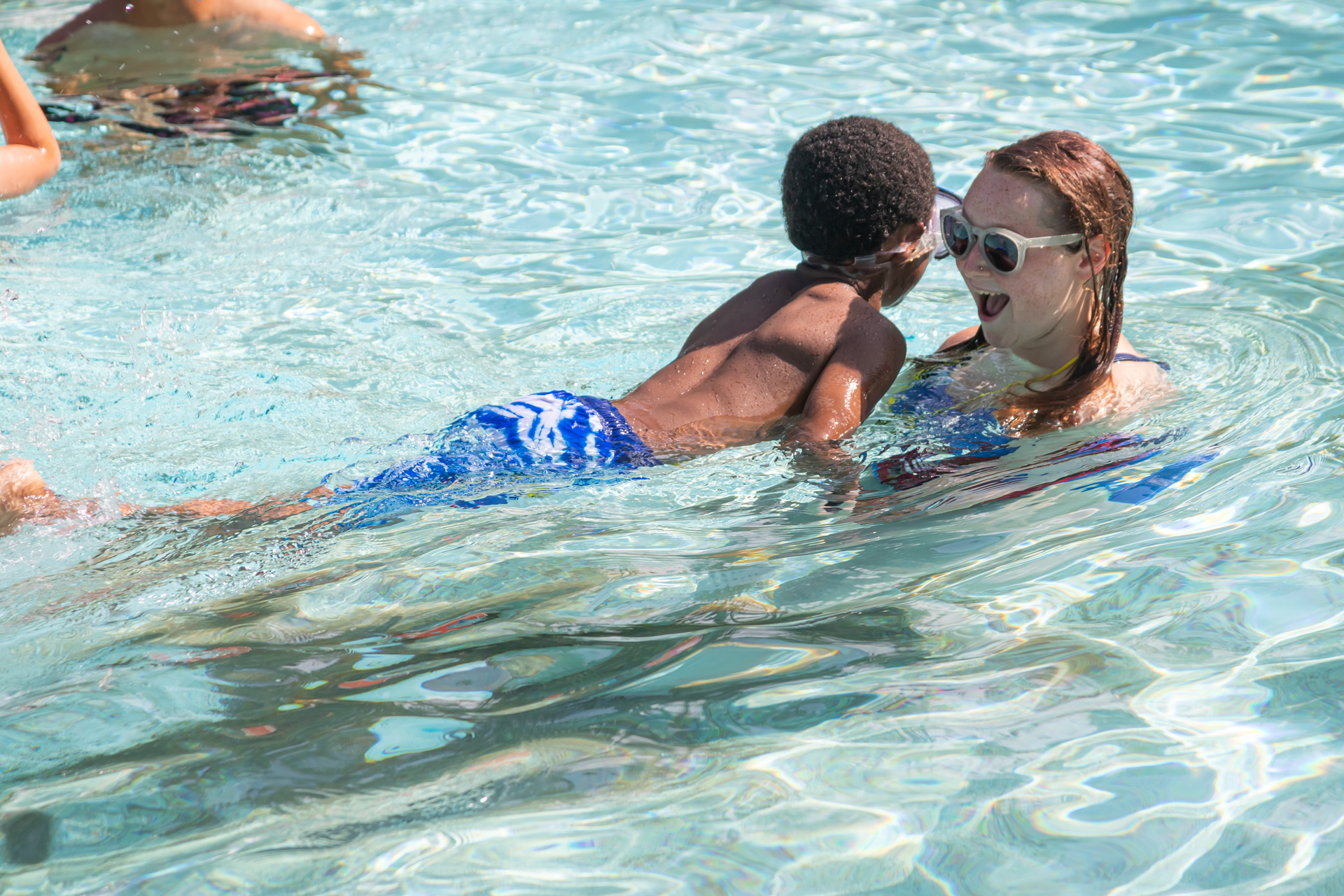 Camp Horizon offers one of the most moving experiences a foster child is likely to have: being greeted by their counselors, as they come off the bus, with each of their names emblazoned on hand-held signs. Foster kids, for the most part, are unaccustomed to the feeling of being welcomed, special. It's the beginning of a years' long relationship with a caring, consistent adult, and a staff that will eventually teach them how to successfully age out of the system. It's a beautiful and important initiative, and one we were glad to support with a small grant award.
We spoke with Camp Horizon Executive Director Tonya Malone, PhD, MSW to learn more about this work:
Kars4Kids: Tell us about Camp Horizon campers. Who are they?
Tonya Malone: Our program works with 8 – 24 year-olds in the metro Atlanta area, who are currently experiencing or have experienced foster care. Camp Horizon is dedicated to preparing our youth with the skills and relationships they will need to manage the process of aging out of foster care.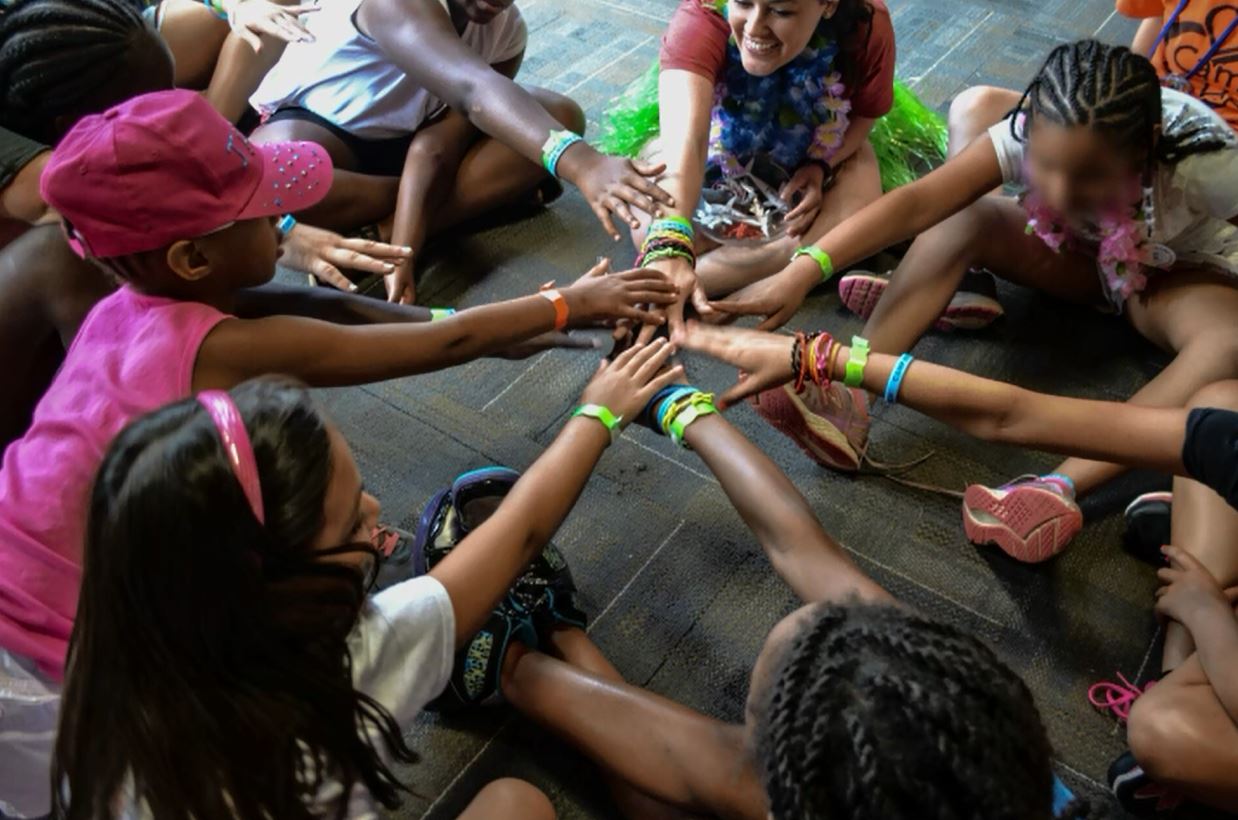 Kars4Kids: We were so moved to see the counselors waiting with signs with the names of their campers! Can you explain what that's about?
Tonya Malone: This is how we welcome kids to summer camp. All the volunteer camp counselors are matched with a youth. They draw a sign with the youth's name and other fun things. They then line up at the notice of the bus arriving, with the signs, bull horns, flags and other celebratory items cheering the kids. The kids exit the bus one at time, the volunteer they are matched with hold up their name signs and greet them with a hug and then help them to get their bags.
We hope to create a fun and welcoming environment with this, removing any fear or anxiety a youth may have been away from home. Additionally, allowing them to have a moment they feel special with their name being called and someone collecting their items.
Kars4Kids: You have a 1:1 ratio of counselors to campers. Why is this important?
Tonya Malone: This one-on-one relationship is to give them a consistent supportive adult relationship. Utilizing research and an overall understanding the importance of a consistent supportive adult in a foster youth's life, we developed our program, to build this relationship with the intent to identify additional resources and ways to support the child as they navigate life.
Additionally, as research highlights, a majority of young adults in the United States are reliant on multiple forms of support, including financial support from their families at least until their mid-twenties and often well into their thirties. However, young people growing up in foster care, those who were removed from their families due to abuse and neglect, relying on familial financial assistance isn't an option.
After being bounced around from place to place, frequently changing schools, communities and caregivers several times in one year, instability is the norm for youth in foster care. They don't have the benefit of consistent relationships with adults, or even with peers. Overcoming the effects of childhood abuse and/or neglect is a life-long process, but Camp Horizon's one-to-one mentor matching program, intentional life skills lessons, loyal volunteers, and family-like environment, help our campers by addressing the challenges and allowing them to consistently beat the dismal odds.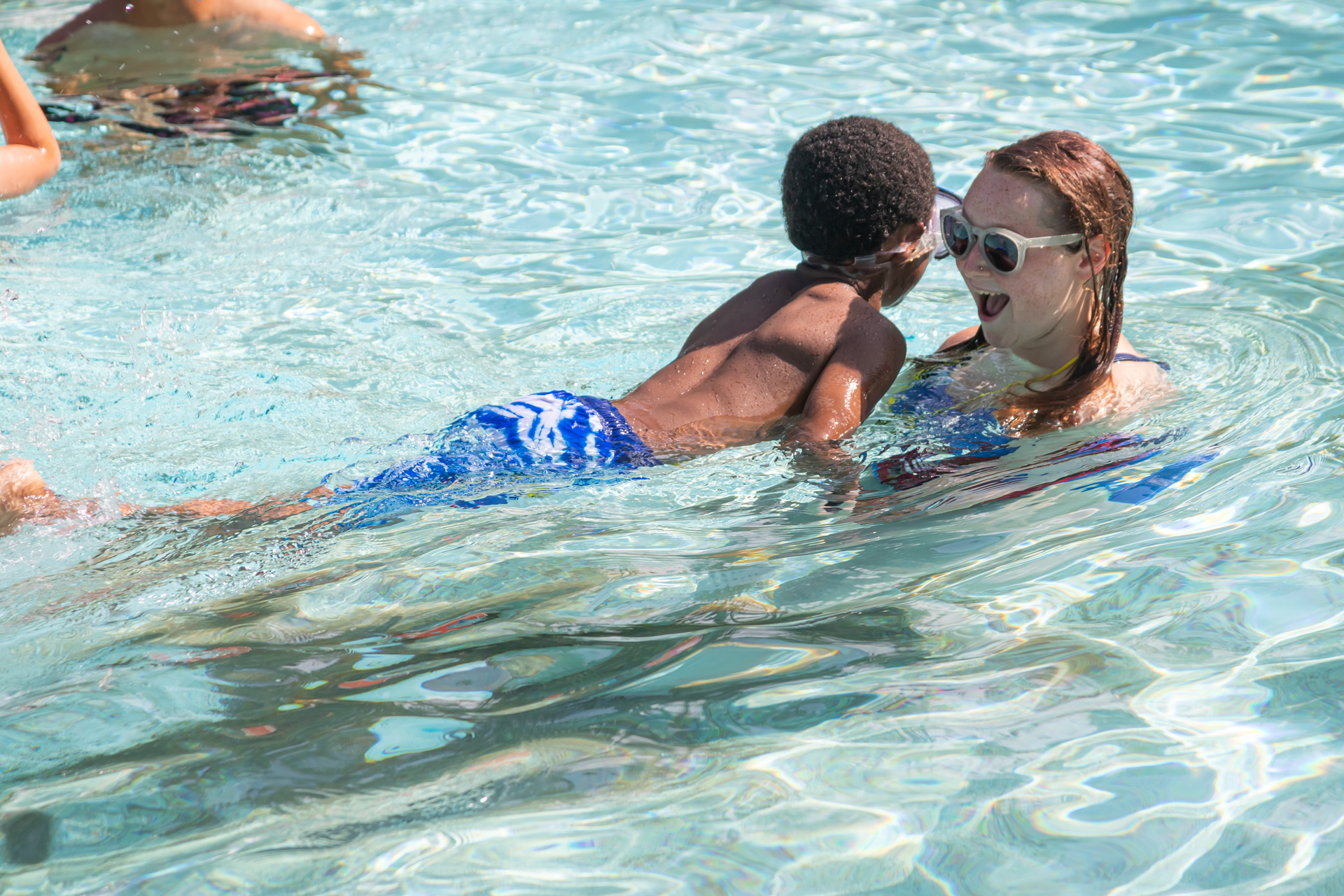 Kars4Kids: What kinds of activities do you do with the kids?
Tonya Malone: During summer camp, the youth engage in self-esteem classes and activities such as horseback riding, canoeing, paddle boats, bike riding, farming, cooking, art and crafts, fishing, and rock climbing. Monthly we have events called "Opportunity Days," to bring the youth together and give them a break from reality with a fun activity; professional photograph-taking, as many foster youth do not have photographs of themselves; educational activity to encourage academic growth; activities for youth and families to encourage togetherness; and holiday parties to provide them with gifts and Camp family togetherness.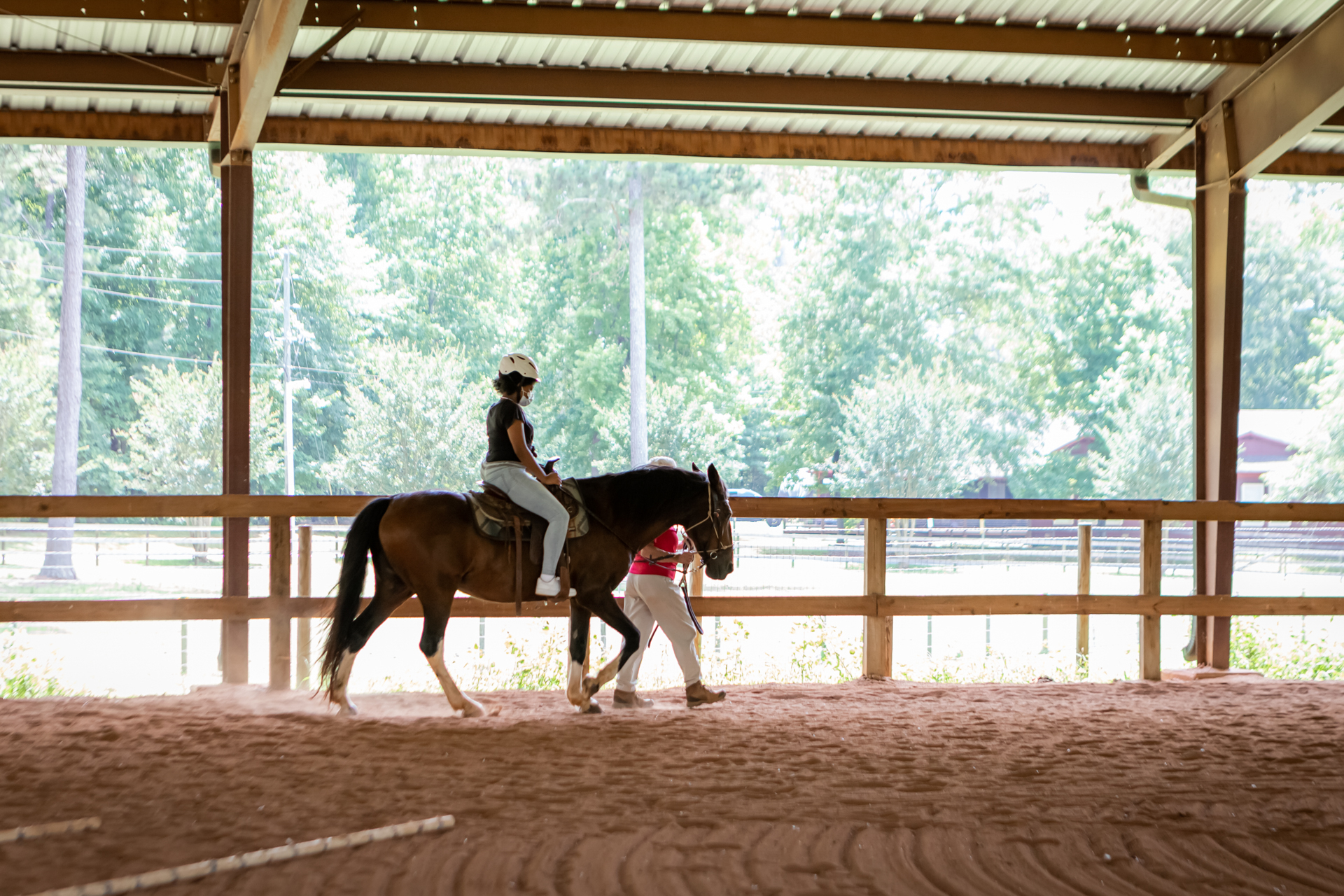 Kars4Kids: How do children find their way to you? Are they referred by an agency? Who covers the cost of tuition?
Tonya Malone: Youth are referred to our program between the ages of 8 – 9 years old, by either a case manager from Division of Family and Children Service or by a foster parent, to participate in our week-long sleepaway summer camp. At that point a camper can continue attending summer camp every year; participate in our other monthly activities; and matriculate through our programs despite leaving foster care or changing placements. And most importantly, our program is free to the youth and families.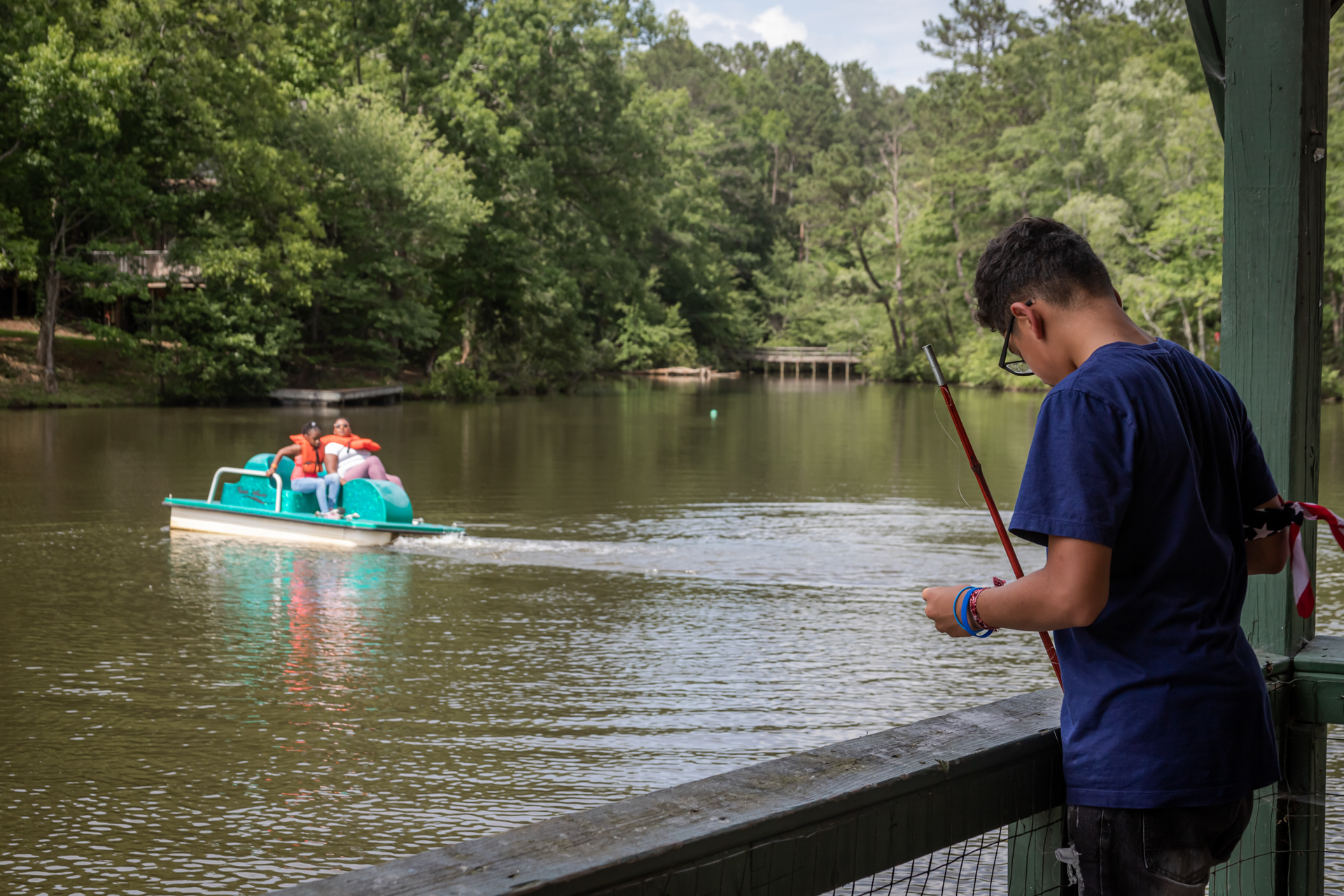 Kars4Kids: You have been running this camp since 1982 when you began with 8 campers in a church parking lot. Where are you today in terms of how many children you have served? Tell us about your current location.
Tonya Malone: We currently serve approximately 100 youth annually. However, we are looking to expand in the near future. We progressed from the church parking lot to having a great partnership with Camp Twin Lakes. We utilize their Rutledge Camp for our summer camp and Camp Will-a-Way for our Leadership Development weekend.
Kars4Kids: Can you give us an overview of your other programs and why they are necessary?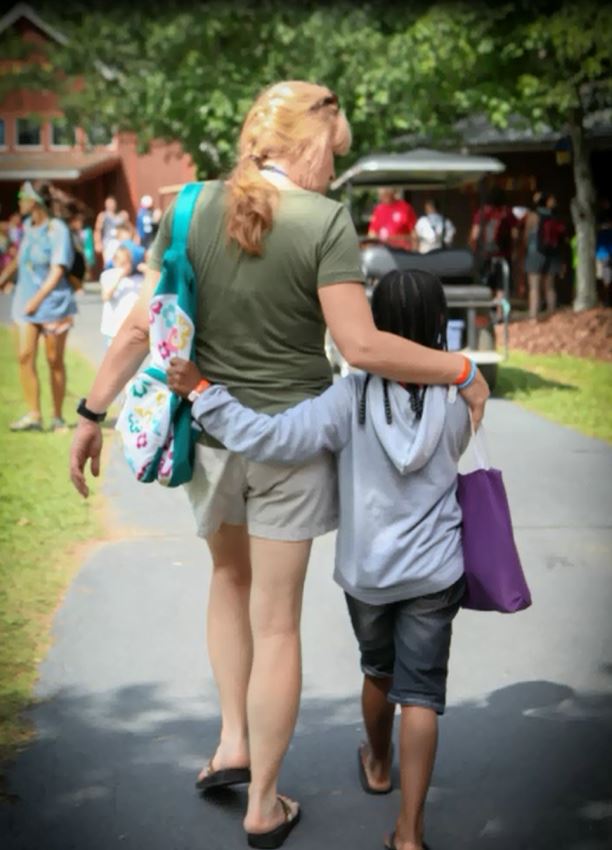 Tonya Malone: At camp we offer daily self-esteem classes to teach campers key skills like self-awareness, anger management, personal safety, appropriate boundaries, and self-control, to support their growth into healthy, productive adults, parents, and citizens.
When the youth turn twelve years old, they enter our Leadership Development Program (LDP). LDP is where we focus on peer-to-peer interaction, life skills, and continuity of relationships, during weekend retreats, Service Project Saturdays, and Life Skills Events. The program focuses on five pillars: future planning, health & well-being, relationships, financial literacy, and communication. We are dedicated to preparing our youth with the skills and relationships they will need to manage the process of aging out of foster care at 18.
When the youth age out of the LDP, they become involved in our Camp Horizon Adult Mentoring Program (CHAMPs). CHAMPs was designed specifically for young adult campers ages 18-24. They remain in the "family" and receive support, guidance, and assistance with real-life issues like creating a budget, buying a car, or renting an apartment for the first time. Our goal is to foster a path into a healthy, productive adulthood paved with good decisions and personal successes.
Our programs and support, inevitably helps by reducing the number of foster care placement changes; increasing positive behavior; supporting the youth as they exit care; and increasing academic achievement.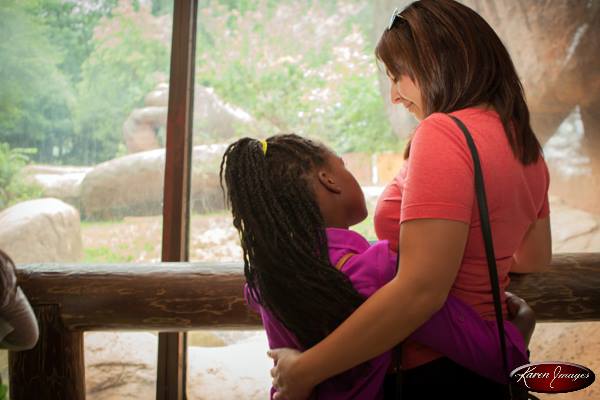 Kars4Kids: How did the pandemic affect your operations?
Tonya Malone: As with many organizations, we had to limit our in-person activities and cancel our 2020 summer camp and Leadership Development weekend, thus impacting the relationships that were developed between youth, volunteers, and staff. We are currently rebuilding and reestablishing our program norms and relationships.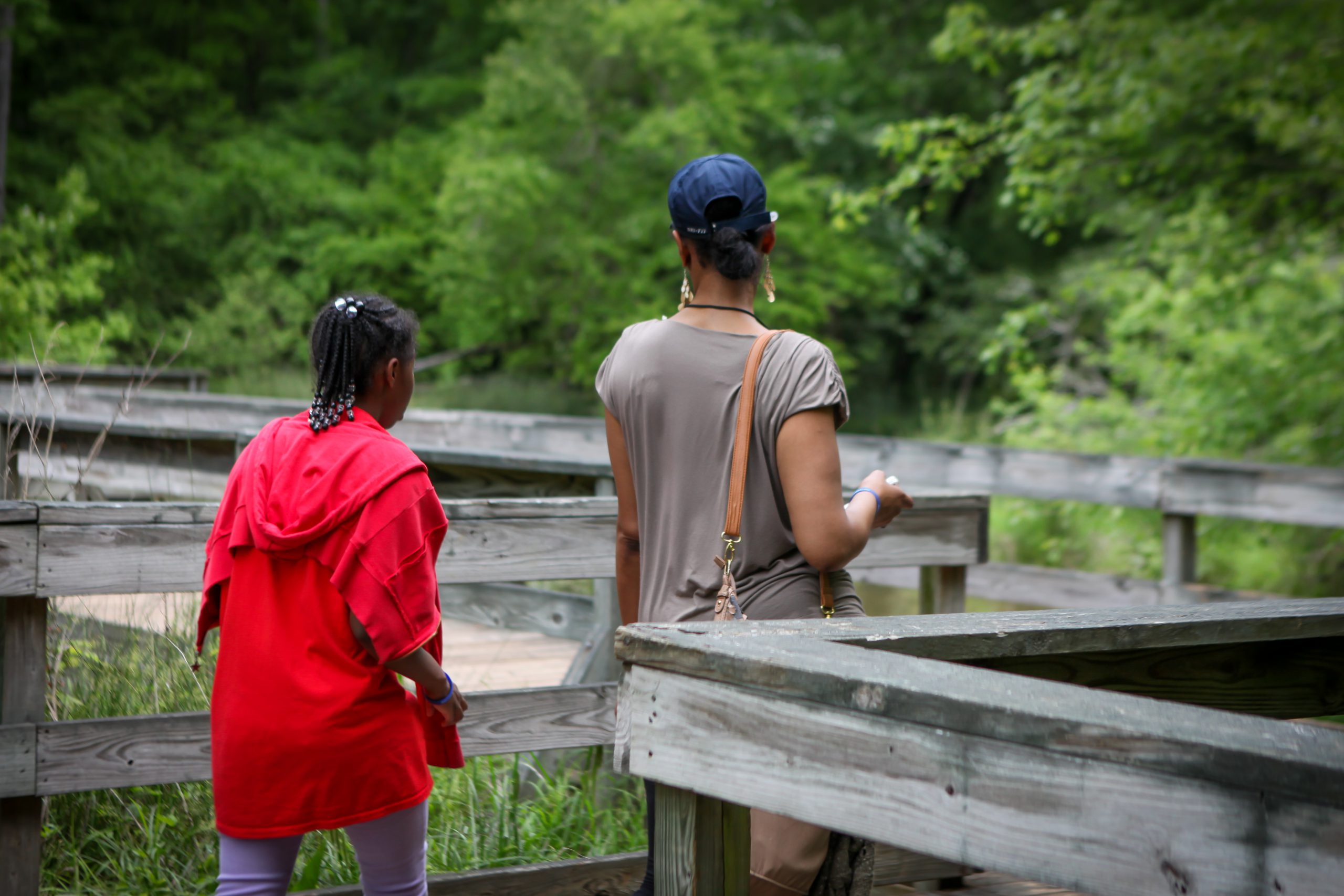 Kars4Kids: What is it you hope that your campers take away from their experience at Camp Horizon?
Tonya Malone: We hope the youth feel supported, loved, and have acquired the basic skills to maintain a productive and successful life.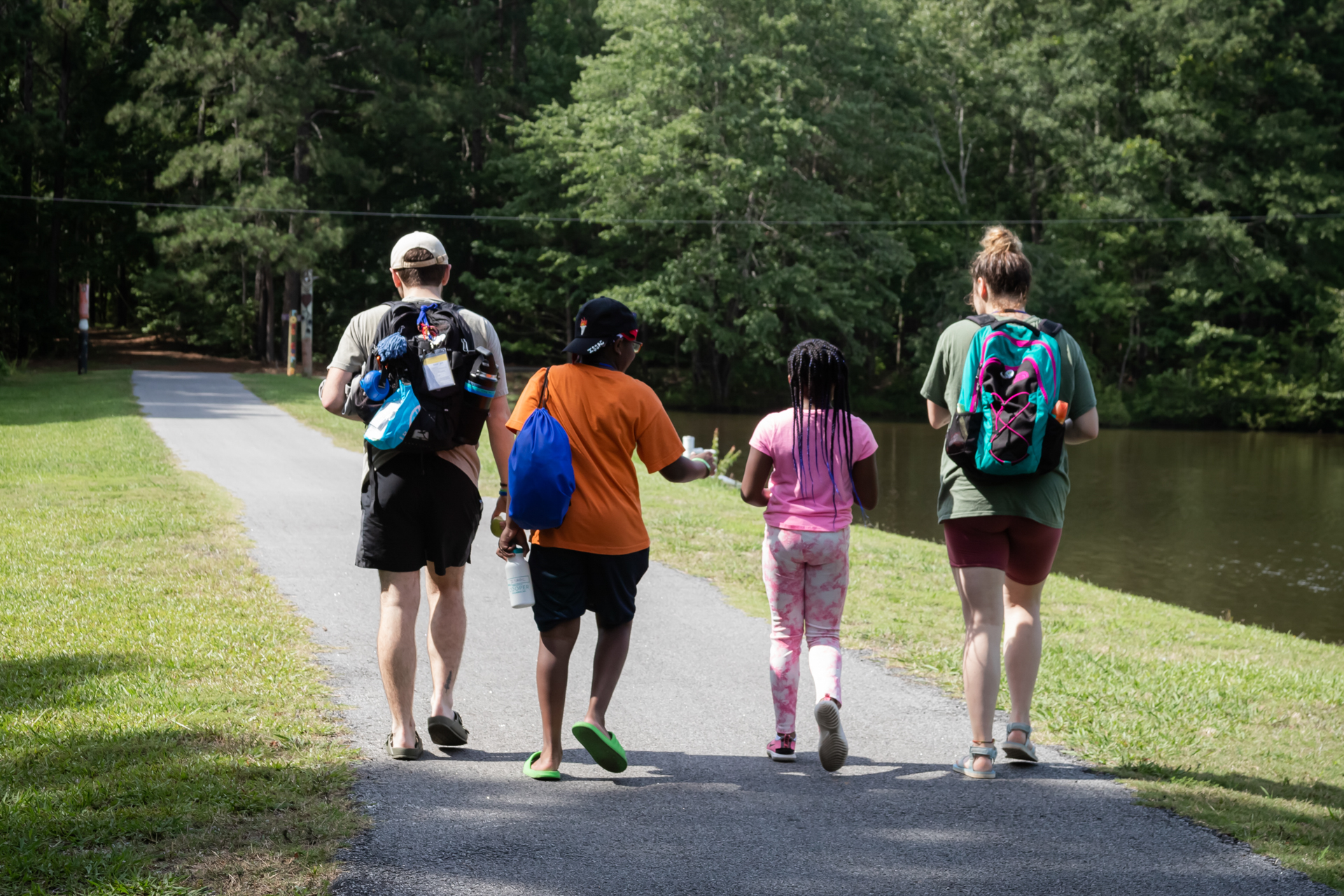 Kars4Kids: What's next for Camp Horizon?
Tonya Malone: We are looking to grow our numbers in youth served. Additionally, we look to build our evaluation methods; strengthen our Leadership Development Program and CHAMPs program; and grow our staff to ensure we are continuously improving our services and meeting the needs of the youth we serve.