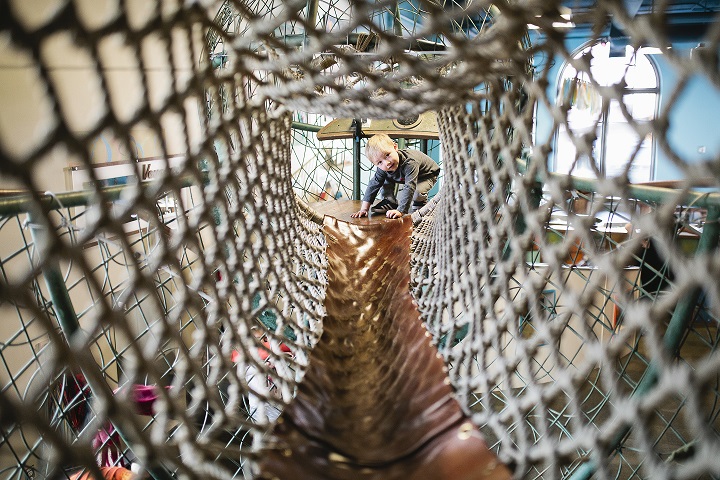 Children's Museum of Tacoma is about giving children everything they need to give them the fullest freedom for free play. It's a place where there are no limits on where a child's imagination can go and where all the tools are there in the right sort of space for the exploration of the deepest recesses of a young mind's creativity.
We believe in play and what it can do to help children develop into amazing, well-rounded adults who can think outside the box. That is why we were happy to give the museum a small grant. We spoke with Grants Manager Erin Crouch to find out more.
Kars4Kids: What is the mission of the Children's Museum of Tacoma? Whose vision was it to found the museum and how long has it been in operation?
Erin Crouch: The Children's Museum of Tacoma's mission is to honor children and champion play! It was chartered in 1985 by a group of parents, educators and community leaders who saw a lack of opportunity for families in the area. In 2012, we moved to our current location on Pacific Ave., on the historic Museum Row in Tacoma. We are planning to open a satellite museum on Joint Base Lewis-McChord to further serve our military families in 2020. This is going to be the first children's museum on a U.S. military installation in the world, so we are super excited about that.
Kars4Kids: Can you give us an overview of Play to Learn?
Erin Crouch: Play to Learn is the Museum's award-winning school readiness program for children ages 0-5 and the adults who care for them. It will be offered in 26 locations across Pierce County, Washington this year, from community centers, libraries and schools to even the Tacoma Rescue Mission. Play is the natural way for children to learn, and in these 90-minute, drop-in sessions, trained facilitators help children develop the skills they will need to start kindergarten successfully, and also give parents the resources they need to support the transition.
We've been operating the Play to Learn program for more than a decade and the demand has grown incredibly; the first year, we served 6,000 people and this year we will serve more than 21,000! My favorite thing about Play to Learn is that it is donation-based and drop-in, so every family can come as often as they want to, without worrying about needing to pre-register or pay. It's also really effective. We do regular evaluations to make sure that we are offering families what they need and more than 90% tell us they recommend Play to Learn to others.
Kars4Kids: What are playscapes?
Erin Crouch: A playscape is a large-scale installation that encourages self-directed play for children: it's a bunch of things that can be anything, really! In the Museum, we have four loosely-themed playscapes: Woods, Water, Voyager and Invention, plus an art studio and a STEAM studio for building and creating.
Kars4Kids: What would we find in the Woods play area?
Erin Crouch: The Woods playscape is meant to inspire the kind of climbing, exploring, and open-ended possibilities of playing, well, in the woods. There's a log pile, places to build forts or hide in dark nooks and crannies. There's even a place children love to use for "picnics".
Kars4Kids: What can children do in Becka's Studio?
Erin Crouch: Becka's is devoted to art of all kinds! Children can do that messy project there is no room for at home, or joint artwork with friends. We even have adult guest artists who share their skills and ideas, and thematic events where small artists are inspired to create.
Kars4Kids: What kind of activities are happening in the STEAM Studio?
Erin Crouch: The STEAM Studio is for building and tinkering. We have real working tools so little engineers and designers can really make their inventions come to life. We stock all different kinds of materials, mostly recycled, for our STEAM Studio and children can use whatever they need.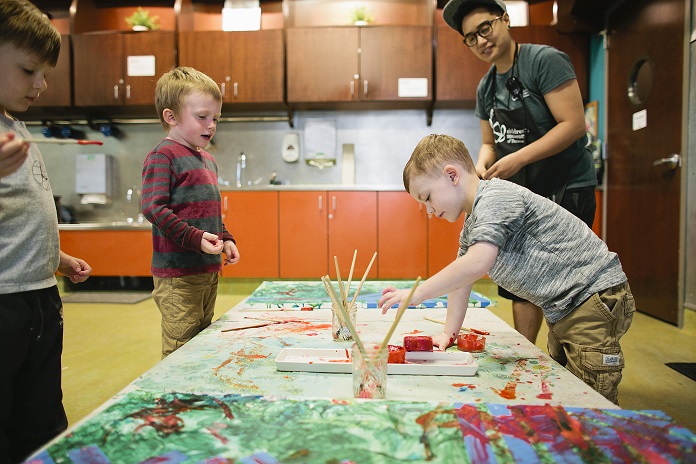 Kars4Kids: What's the most popular play area in the museum?
Erin Crouch: I'd say it's Water. The water tables are popular with children of every age (including adults!). There are ways to make waterfalls, dams, race boats, and even measure the water.
Kars4Kids: What kinds of things do children make in the Invention play area? Why is invention an important concept for children?
Erin Crouch: Invention is a great playscape because it has rotating manipulatives: blocks, boards, fabric, tubes, and more. When children come back to the Museum a second or a third or a tenth time, there's usually something new. My son's favorite are the large-scale Lincoln Logs but he also loves the pipes. We know that dramatic play and invention are important for children's social and emotional skills—it's literally how they learn to self-regulate and problem solve.
Kars4Kids: Your Water play area must end up getting lots of visitors soaking wet! Do you think some parents avoid taking their children there for this reason?
Erin Crouch: Well, we offer waterproof aprons for visitors and our Playguides are in constant motion to make sure puddles on the floor disappear. We hope parents follow their children's lead on where they want to play in the Museum.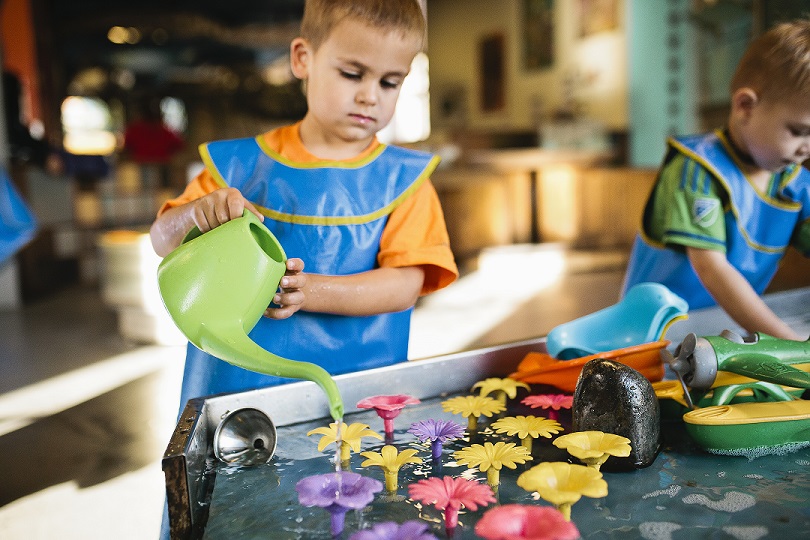 Kars4Kids: Tell us about your policy of "pay as you will." Why is this important? Do most people pay?
Erin Crouch: Our Board of Directors made the brave decision to get rid of admission fees in 2012, and we've offered "Pay As You Will" admission for Museum entry ever since. Every person who comes to the Museum chooses whether they want to make a donation and for how much, every single day. We were committed to the idea of giving every child the right to play, and we didn't want financial circumstances to dictate how often people could visit. It's working, too: 65% of our visitors tell us that Pay As You Will is what made their visit possible, and only 9% indicated they could afford the $10+ per person admission fees typically charged by other children's museums in the region. Around 82% of visitors do make a donation of some amount!
Kars4Kids: What's next for the Children's Museum of Tacoma?
Erin Crouch: We have so many fun things on the horizon, but probably the new satellite museum on base is the most exciting. Here at our flagship facility, a third of our visitors are military, and we offer Play to Learn on the base every week, but we are thrilled to give our military families a place to play right in their neighborhood. With help from Kars4Kids, we're giving the power of play and playful learning to every child!