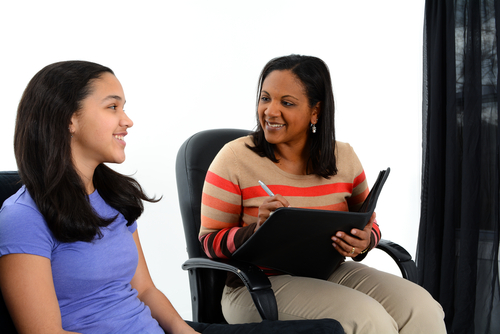 Sometimes, kids get into scrapes and end up incarcerated when they might have straightened out with some support, graduate, and go on to have a job and families of their own someday. Esperanza may be the last chance these children have at a normal life and future. Because once kids are in the system, it may be impossible to rehabilitate them so that they can be part of normative society.
What Esperanza does is work with kids, courts, and families, so that children don't lose that one more chance to make it. Which is why we decided to give them one of our small grants. Kids need all the help, and all the chances we can give them. And Esperanza has proven that it is absolutely possible to give kids who have messed up, another chance.
We spoke to Esperanza Executive Director Jenny Kronenfeld, to learn more about this work:
Kars4Kids: Why do kids need an alternative to incarceration?
Jenny Kronenfeld: Kids are just that, kids! Because they do not have fully developed brains yet, they do not have the capacity to make good decisions all the time, or without adult support and guidance. Incarcerating kids not only places them in a setting with other kids who have also made bad choices, it removes them from their families and communities. This disrupts vital relationships that can support kids as they develop, and incarceration serves only to punish. Research shows that intensive, home-based therapeutic interventions produce better outcomes at costs considerably lower than incarceration. In short, kids are more likely to have productive and positive futures if they are allowed to stay at home and receive individual and family therapy and additional supports rather than going to prison.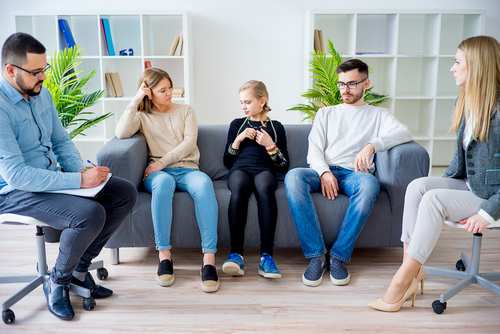 Kars4Kids: What are some of the crimes for which young people might be accused, that leads them to Esperanza, as an alternative to incarceration? Is it the nature of the crimes that makes it possible for them to be considered for a gentler course of action by the courts?
Jenny Kronenfeld: The majority of the kids in Esperanza are felony cases and are incarceration-bound. We want to make sure we are working with the "right" kids – that means kids who would otherwise be going to jail or prison but for an intervention. For those who would remain in the community even without us, it is better for them to receive services as needed from non-court based agencies.
Kars4Kids: Esperanza makes a point of offering counseling services in the youth's home. Why is this important?
Jenny Kronenfeld: Overcoming typical barriers to youth engagement is integral to our program; such barriers often include actually getting to the service provider's agency. We provide services in the homes and communities in which our youth live, thereby overcoming any travel barrier. In addition, working in the environment in which a child's behaviors occur is important for a number of reasons. Our presence in the homes and communities lends credibility to the therapists and we are able to not only envision, but to see and experience firsthand the real world in which our youth and their families exist.
As a city-wide program, our counselors are familiar with the unique aspects of neighborhoods, like Brownsville or Far Rockaway. In each neighborhood, we strive to learn what supports exists and what may be lacking so that we can bridge those gaps. Additionally, services are provided at times convenient to our youth and their families. This allows us to meet clients where they are and to deliver services without putting the burden of travel on clients who often must comply with school and additional court-ordered time demands or in the case of families, busy work schedules and additional children to care for.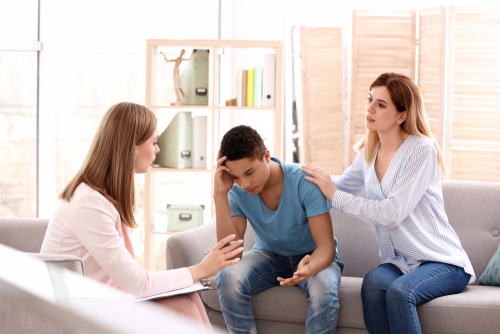 Kars4Kids: Esperanza has widened its mission to include youths charged as adults. What made Esperanza decide to include this sector of youths? How is their situation different?
Jenny Kronenfeld: As the juvenile justice landscape changed with several system reforms, more and more services became available to youth in family court. Fourteen to eighteen-year-olds in adult court were lacking available services, especially city-wide. We saw these kids as largely the same population as the kids we were working with in family court, developing young people living with their families.
Kars4Kids: A 1999 study referenced on the Esperanza website mentions an 81% recidivism rate for youth arrested for first-time misdemeanor convictions. What is the rate of recidivism for youth enrolled in Esperanza?
Jenny Kronenfeld: Everyone defines and studies recidivism differently. For us, we want to see how many of the young people we have worked with remain in the community three years after enrollment. Most of our kids would have been incarcerated or jailed but for participating in an ATI [alternative to incarceration], but thirty-six months later over 65% of Esperanza enrollees are still living at home.
Kars4Kids: Is there a graduation ceremony for graduates of your program? Can you tell us about that?
Jenny Kronenfeld: We hold graduation every year in May for all the young people who have completed the program that year. It is a joyous event where graduates and their families join together to celebrate achievements and share a meal and festivities. It is often quite moving as therapists make speeches about each youth, noting their growth and accomplishments in the program in front of their families. For young people who may have had few experiences to feel proud of their work and be celebrated in this way in front of their families, it is quite an emotional experience.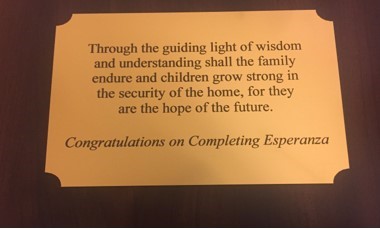 Kars4Kids: Do graduates keep in touch with Esperanza staff?
Jenny Kronenfeld: Over the years, many graduates do occasionally reach out to staff to check in and share accomplishments or news and we always love to hear from them.
Kars4Kids: Esperanza has been in operation since 2002. What changes have you seen through the years, in the population you serve?
Jenny Kronenfeld: There have been great changes in our city and in the juvenile justice system since Esperanza began in 2002. For one, as the bar has been raised in NYC regarding which young people are placed or incarcerated, we have found that an ever-increasing number of the young people we work with have experienced at least one, and often multiple, incidents of trauma; this is often true of their parents or caregivers as well. When we began Esperanza over fifteen years ago, many of the most traumatized young people would not have been given the opportunity to receive community-based services. However given the increased understanding of adolescent behaviors, and the fact that the city is incarcerating fewer youth, the young people who do make it to our program are more deeply system-involved and have greater trauma histories. As a result, and given the recent advances in trauma screening and treatment, we have provided more targeted training so that our therapists are equipped to provide best practice services and obtain the best outcomes with Esperanza youth and their families.
Kars4Kids: Esperanza is short-term intervention and therapy. What happens in the case where a youth appears to need ongoing counseling?
Jenny Kronenfeld: Long-term success for court-involved youth is at the heart of the Esperanza program. Counselors work intensively over a six month period with youth and their caregivers to develop and implement systems of behavior management as well as to provide the kind of support necessary for their child to make better decisions as his/her own decision making capacity develops. If it is determined during the six months that a young person needs continued counseling or other services, we help secure the needed supports during their time in the program so that services can continue after Esperanza. Esperanza also provides post-completion pro-social coordination for those interested after graduation where we link young people with programs such as internships and sports programing. We also at times connect youth with mentors so that they are able to develop connections in fields in which they are interested, develop relationships with trustworthy members of their community and stay busy with positive activities after school. In cases where graduates are interested in employment, we work with them to help find work and follow up as they begin their new jobs to offer support and guidance as needed.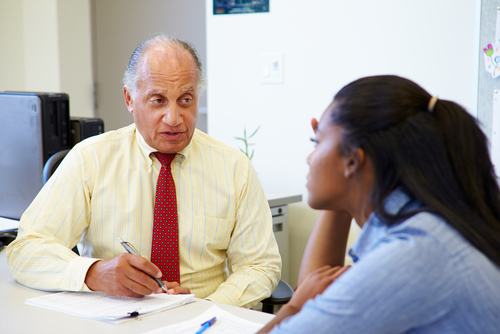 Kars4Kids: What's next for Esperanza?
Jenny Kronenfeld: As we continue to provide a safe and productive response to the challenges and needs of youth who are court-involved, we plan to maintain the highest level of individualized services for each one of our youth and their families by ensuring our therapists receive up to date training that takes into consideration research based practices.