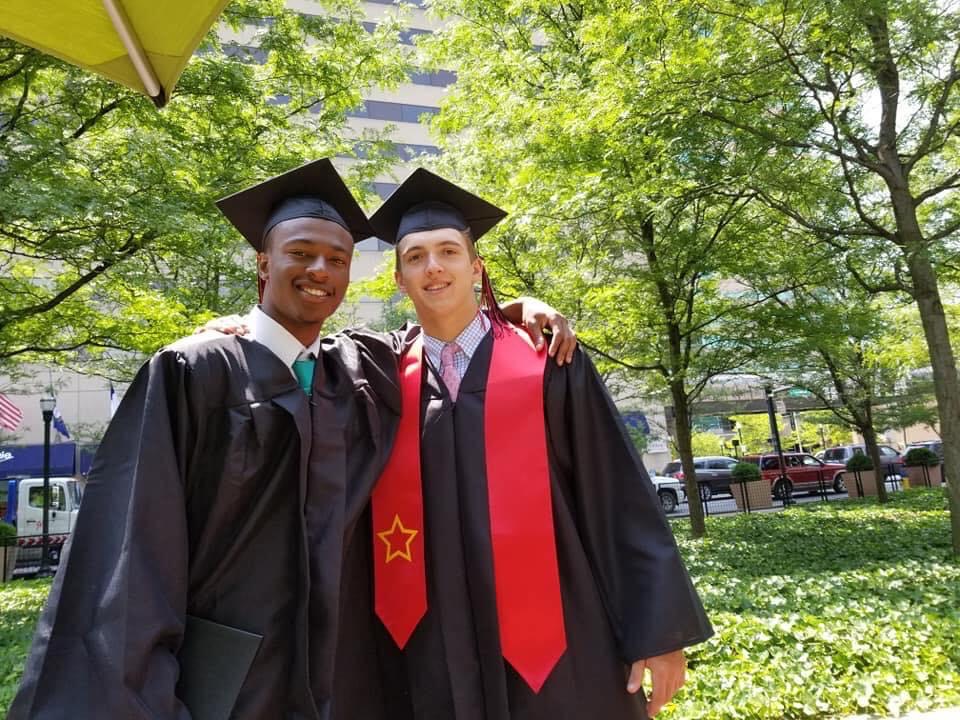 Porter-Leath is a community gem, offering much-needed resources and services to Memphis area residents. Whether it's a program that provides books to children, a preschool education, providing foster care, or matching seniors with troubled students for some much-needed mentoring, Porter-Leath makes it happen. We like the way this nonprofit sees and is responsive to community needs, making for happier, healthier families. Our modest small grant award will, we hope, help to support and fund this important community asset.
We spoke with Porter-Leath Development Coordinator James O'Toole to learn more about this work:
Kars4Kids: The history of Porter-Leath goes back to 1850. That's a long time! Porter-Leath started out as a home for widows and orphans. How would you describe Porter-Leath, today?
James O'Toole: Yes, Porter-Leath has been serving the Memphis and Mid-South community for over 170 years. It has evolved over time, but continues to focus on providing critical services that are needed in the community. As our mission states, we empower children and families to achieve a healthy, optimal and independent lifestyle. The ultimate goal is to help children and families succeed.
Kars4Kids: Can you tell us a bit about the demographic you serve?
James O'Toole: We have a wide range of services, all focusing on children and families, so we serve a wide range of demographics. The majority of the people we serve are children from birth to age 5 along with their parents, many living in underserved communities. We also serve older children and teenagers, and seniors aged 55 and older.
Kars4Kids: Porter-Leath has an early literacy program called "Books from Birth," the largest of 1,700 programs affiliated with Dolly Parton's Imagination Library. Can you give us an overview of the program? How many children are enrolled?
James O'Toole: Yes, Books from Birth is the largest affiliate in the entire world! There are approximately 40,000 children in Memphis and Shelby County currently enrolled in Books from Birth. From birth to age 5, children enrolled in the program receive an age appropriate book each month in the mail at no charge. By the time children graduate from the program at age 5, they can have a library at home of up to 60 books. This not only builds their language and literacy connections, but also inspires nurturing bonds between children and parents which prepares them for kindergarten and in turn yields lasting, positive results.
Kars4Kids: Can you outline for us the goals of your preschool program? What distinguishes it from other such programs?
James O'Toole: Porter-Leath's Preschool program strives to positively affect the lives of children by making sure students are ready for kindergarten on day one – academically, socially, and developmentally. To meet these goals, Porter-Leath uses an evidence-based curriculum and offers vital wrap around services to families enrolled in the program. Each family is assigned a family service liaison who coordinates services for the families to ensure that every child can develop to the maximum of their ability. This is all done in state-of-the-art centers and academies located in some of the most underserved communities in Memphis, supporting the belief that everyone, no matter what ZIP code they live in, deserves a high-quality early childhood education.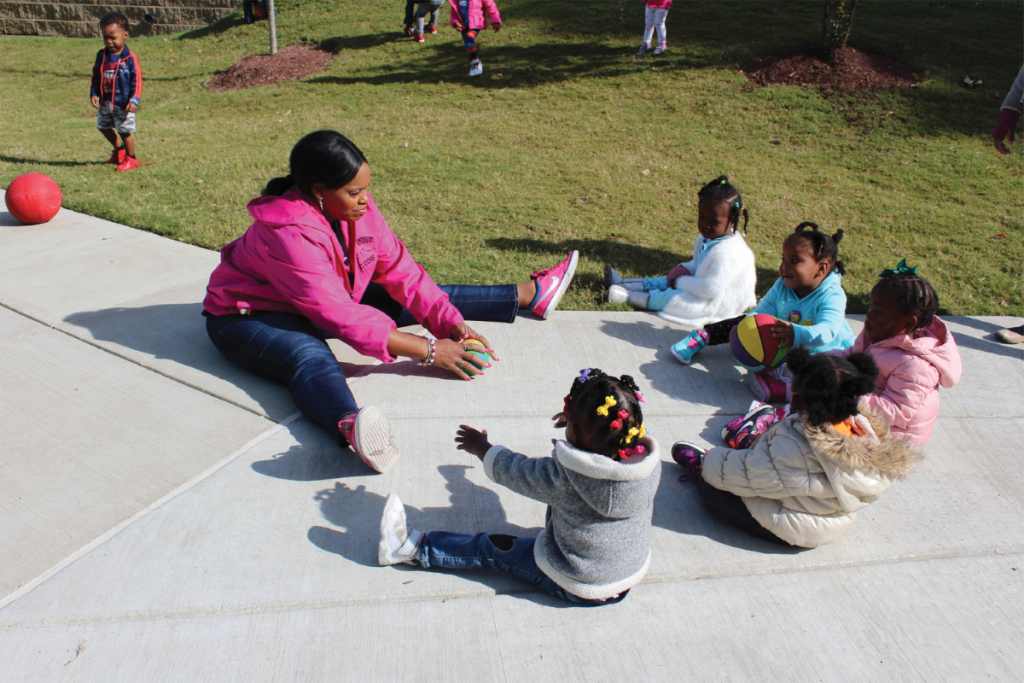 Kars4Kids: Connections, according to your website, "is operated by clinical staff 24-hours a day, and focuses on providing residential, foster care and adoption services for children from birth to age 18 in a supportive and therapeutic environment." Can you talk to us about the intake process? The kids must come to Porter-Leath in a traumatized state. What happens when they arrive?
James O'Toole: Children are referred to Porter-Leath by the Department of Children's Services due to abuse, neglect or parents being unable to meet the needs of their children. Therefore, Porter-Leath provides counseling, skills building, treatment and integrated case management around the clock 24-hours a day to ensure that the needs are met. Each child receives an individualized treatment that is customized to their specific needs and is implemented to address traumatic experiences, emotional and physical needs as well as a tool to provide treatment with the family, with the goal of the child returning home with resources, coping strategies and life skills to live a healthy life.
Kars4Kids: Talk to us about your foster care program. How does it work? How many foster parents are currently on your roster?
James O'Toole: Porter-Leath has 29 foster homes throughout Memphis and Shelby County. The role of a foster parent is to provide a safe environment to children in DCS custody, with the goal of meeting their social, emotional and physical needs in a support home. Foster parents must complete 23 hours of training to become certified as a foster parent and also must pass a background check and home visit. 
Kars4Kids: What is Cornerstone? How does this program reduce infant mortality?
James O'Toole: Cornerstone is an early childhood home visitation program that provides pregnant mothers and families of children from birth to age 5 with the proper tools necessary for positive child development. One of our goals is to ensure mothers have a healthy pregnancy so that newborns are born at a healthy birth weight, resulting in a reduced infant mortality rate. Home visitors use the evidence-based Parents as Teachers (PAT) curriculum to teach preventative health, healthy parenting practices and self-sufficiency to pregnant women as well as parenting families with children from birth to age 3. Parents of children ages 3-5 are taught to be their children's first teacher along with school readiness skills. Additionally, the program is designed to foster stronger family relationships by increasing the self-esteem of both parents and children.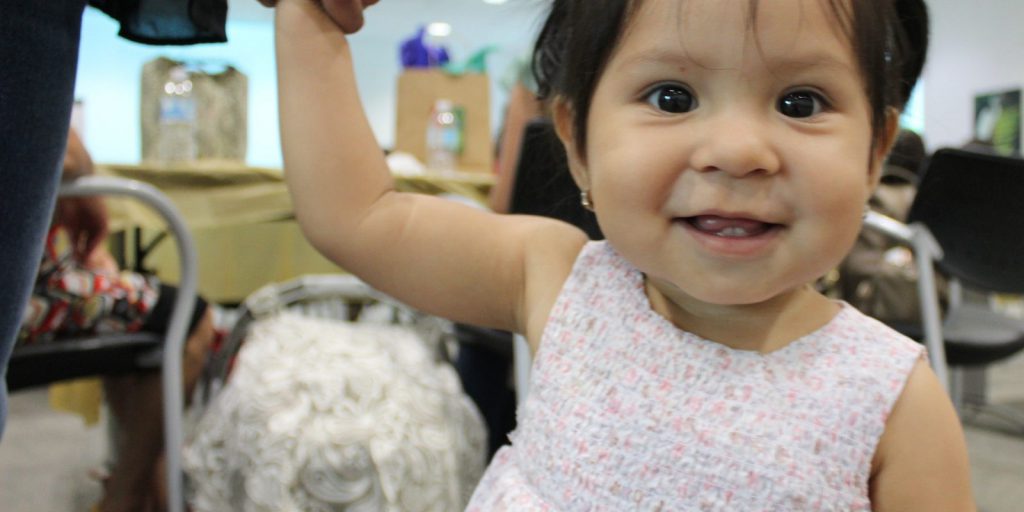 Kars4Kids: Give us an overview of Generations. How does this program benefit the participants, both seniors and children?
James O'Toole: Generations is the home of AmeriCorps members and AmeriCorps Seniors volunteers at Porter-Leath. AmeriCorps members are age 18 and older, and have the opportunity to gain valuable skills, earn financial support for education, and develop a strong sense of civic responsibility while they look to enter the workforce or change career paths. AmeriCorps Seniors serve in the Foster Grandparents program, which provides older individuals an opportunity to make a difference in the lives of children. In the program, seniors give one-on-one emotional support to children in underserved communities, tutor children with low literacy skills, mentor troubled youth, and nurture premature infants and children. As a result, seniors experience a sense of belonging and accomplishment and help build stronger communities through cross-generational interaction.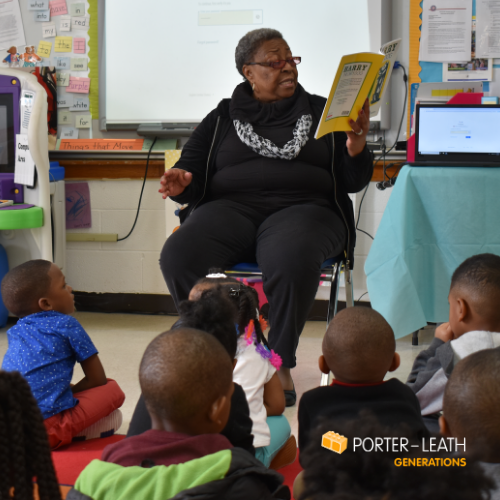 Kars4Kids:Porter-Leath has a Teacher Excellence program. Can you tell us a bit about how that works? What made you decide to add this program to all the many other programs you offer?
James O'Toole: The Teacher Excellence program's goal is to provide professional development to early childhood educators with high-quality effective practices that will strengthen their knowledge and skills and help them to be the best in the field. Through workshops, one-on-one mentoring and observation, Instructional Coaches provide the professional development necessary for early childhood educators to improve their skills and translate their training into the classroom. When classroom teachers are attending a training facilitated by Instructional Coaches, a Relief Teacher covers their classroom as a teacher, not a substitute, to ensure seamless operation in the classroom that serves in the best interest of the children and the co-teacher in the classroom. Porter-Leath added this program to professionalize the work of early childhood education by strengthening the knowledge and classroom practices, thus enhancing the skill set of early childhood education teachers throughout the area. This will result in improved education outcomes for children and set them up for success in school and in life.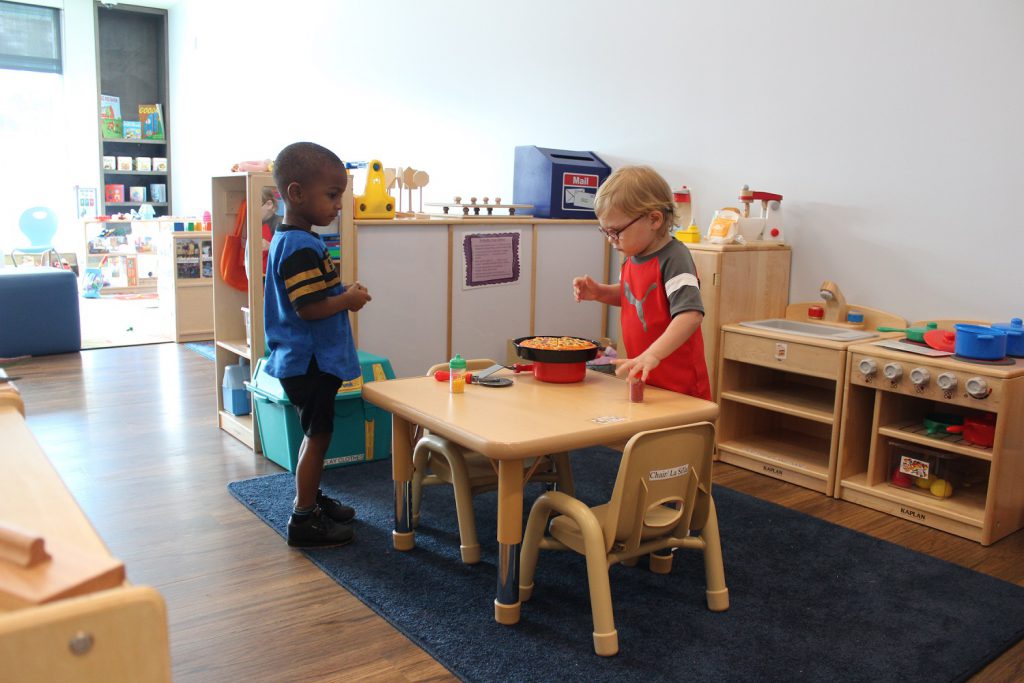 Kars4Kids: What's next for Porter-Leath?
James O'Toole: Porter-Leath will continue to expand the early childhood education and childcare options in the Memphis area and improve the quality of early childhood staff throughout Shelby County. We recently expanded our Early Childhood Education options for all families by offering a tuition option for preschool children ages birth to 5 years old, and we will continue to grow the enrollment at each one of our early childhood centers and academies. Utilizing a tuition model allows all families access to Porter-Leath's high-quality early education, social services and emotional development without restrictions on their annual household income levels or socioeconomic backgrounds.
In addition, we will be expanding our NEXT Memphis initiative, which is a shared service program that is available to local independent childcare providers and gives them access to our back office support staff and administrative amenities. It also extends our Teacher Excellence Program to local childcare operators, giving them access to teacher training, coaching, instruction and observation to help increase their classroom engagement.