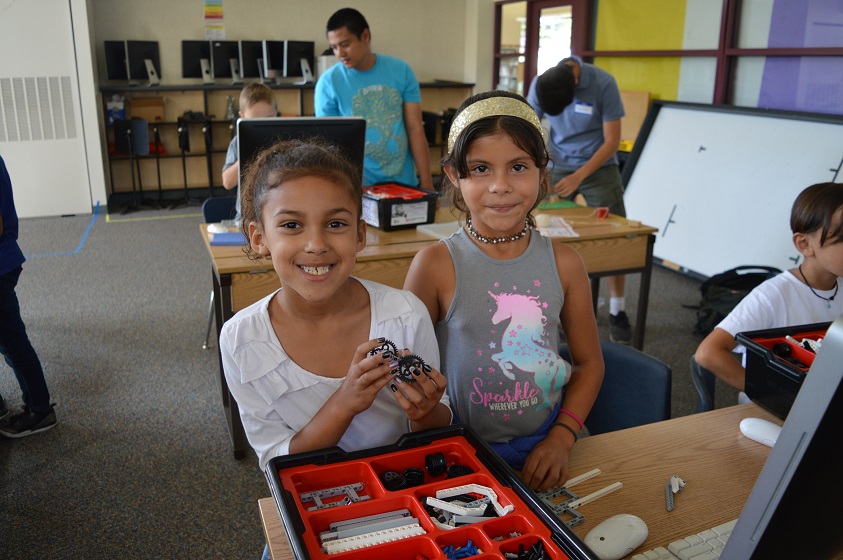 Robotics For All (RFA) has a mission and that is to ensure that young people in underserved neighborhoods have access to STEM education. One striking difference about this nonprofit is that it is run by students. The students who run Robotics For All saw a need and they stepped in to fill the breach.
Students helping students is a concept and phenomenon we found irresistible. Perhaps that is the reason that when the RFA small grant application came in, we just knew this was something we wanted to support. Robotics For All is an amazing collaboration of some pretty amazing young people. It is therefore no wonder that the following interview is also a collaborative effort. We bring you Robotics For All Founder, President, and CEO Maximilian Goetz, VP and COO Garrett Tieng, President of RFA's tutoring branch Amari Butler, and President of RFA mentorship program Aarushi Khandelwal:
Kars4Kids: What can you tell us about the demographic you serve?
Max Goetz: We serve K-12th grade students from students in underserved communities, though the majority of our students are in elementary school. The goal is to provide equitable educational opportunities to students of every socioeconomic status. Students from low-income families take our classes for free. Students from more affluent families typically pay a donation, which in turn goes to support our operational expenses.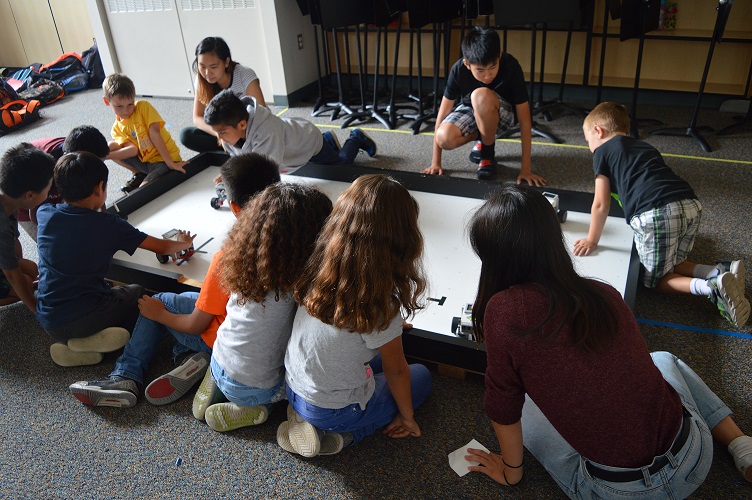 Kars4Kids: Why is robotics an important subject for children and how can robotics help children from low-income neighborhoods get ahead in school and in life?
Max Goetz: Whether or not you want to be an engineer or programmer, having a baseline understanding of robotics is essential in our increasingly digital world. Though I do not disagree that reading and math are skills that will be essential in any career, I would like to add that computer skills are also going to be essential for whatever path the students pursue. Many students also do not have exposure to robotics, and by taking our class, they can see if this is something they want to pursue. Without exposure, they will never know whether robotics is something they might enjoy. In general, learning robotics develops logical and creative thinking skills, which are important in many disciplines.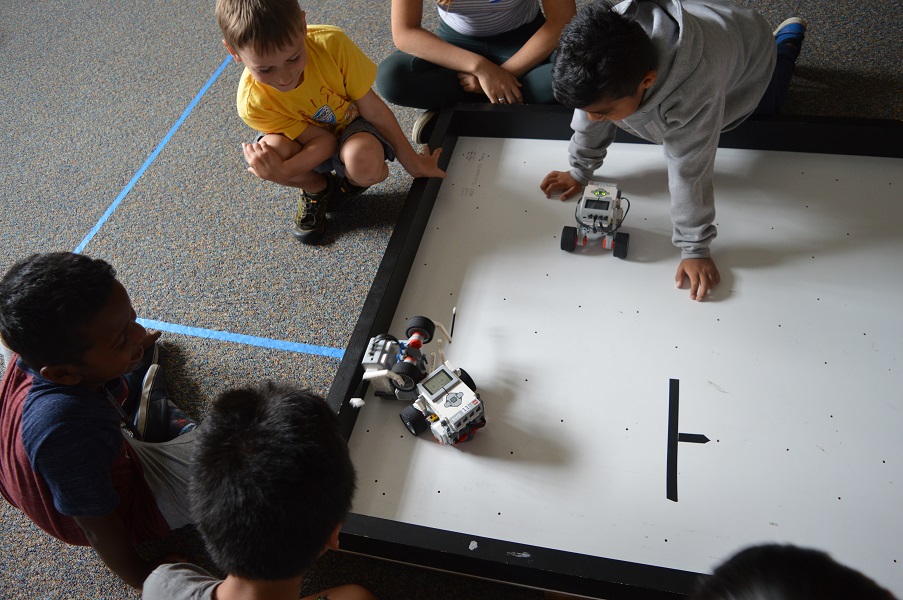 Kars4Kids: Why are teachers interested in working with Robotics For All and how does this work? How many schools are working with your organization?
Max Goetz: We are currently working with approximately 20 schools, though this number fluctuates on a seasonal basis and is increasing as we expand our program. Teachers want to work with Robotics For All because we provide them with a way of providing their students with quality engineering and computer science instruction. We are a reputable organization, with testimonials from both schools and parents that can vouch for the effectiveness of our programs.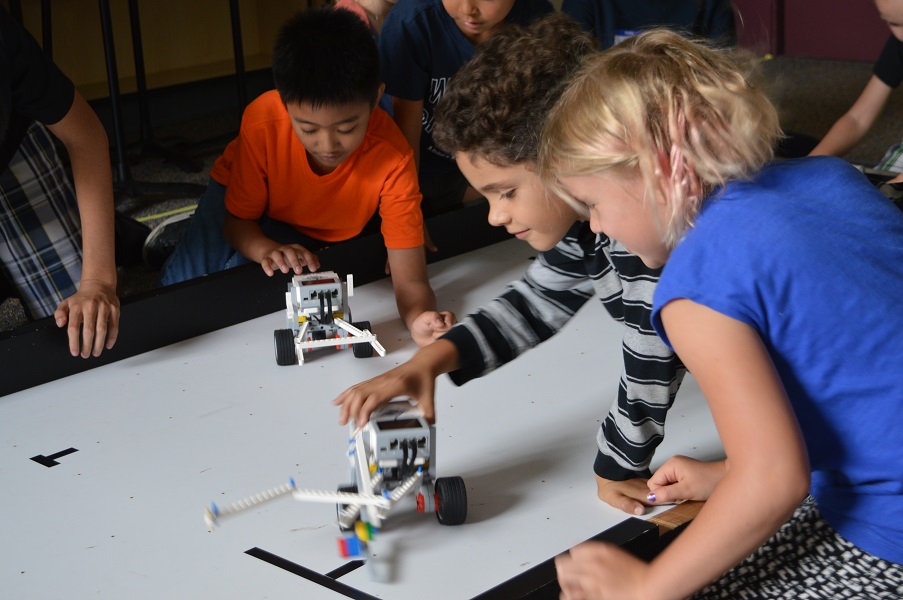 Kars4Kids: Your website says Robotics For All "[trains and supports] volunteers to engage in robotics education in local community school partners." Can you talk about the training and support of your volunteers? What does this involve?
Max Goetz: We provide our curriculum to all our teachers. Our curriculum was developed in house, by us, and  is subject to constant review and improvement. This standardized curriculum ensures the consistency of our classes, regardless of who is teaching them.
We have several levels of training. The first training module is on safety expectations and teaching techniques. This is provided to all of our volunteers, as for many of them, it's their first time in an official teaching position. We then provide our volunteers with curriculum-specific training. This involves a review of the curriculum and how to explain concepts that students commonly get stuck on. Throughout their time teaching, volunteers can always reach out to our leadership team through Slack, our official internal communication method.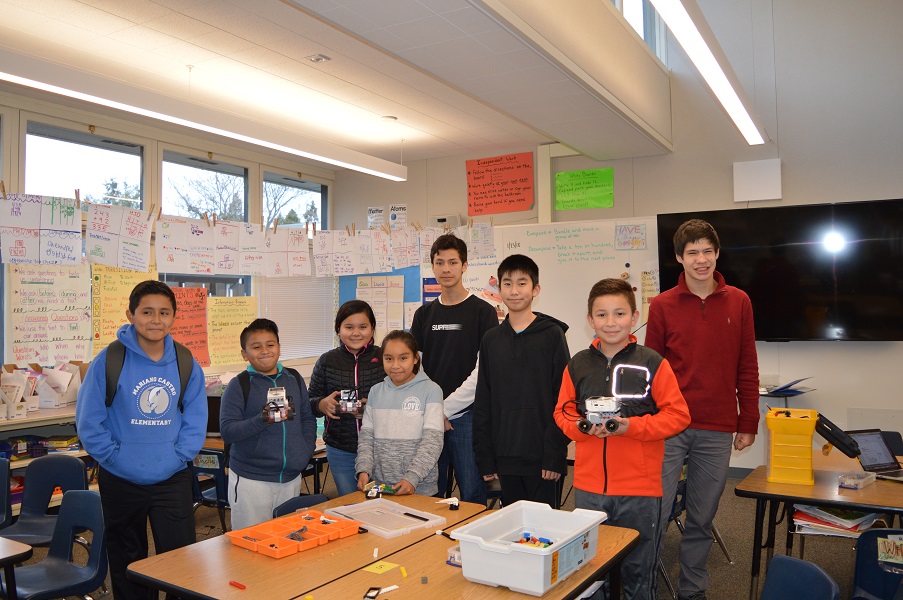 Kars4Kids: We are seeing a lot of small grant applications from all-student-led nonprofits serving young people. Your own staff is comprised of high school and college students. To what do you attribute the trend of student-led educational nonprofits? What are some of the difficulties found in running an all-student-led nonprofit such as Robotics for All?
Max Goetz: The benefit of having younger people run an organization is that we recently learned the concepts we are teaching. Since technology is a fast-changing industry, it's important that our team is up to date on the latest developments. Additionally, students benefit from the smaller age gap between them and their teachers. The goal here is to foster a more personal relationship, so students feel comfortable making mistakes and asking questions. The trend of student-led educational nonprofits is probably attributed to that fact that there are many people our age who wish to contribute. The more the merrier!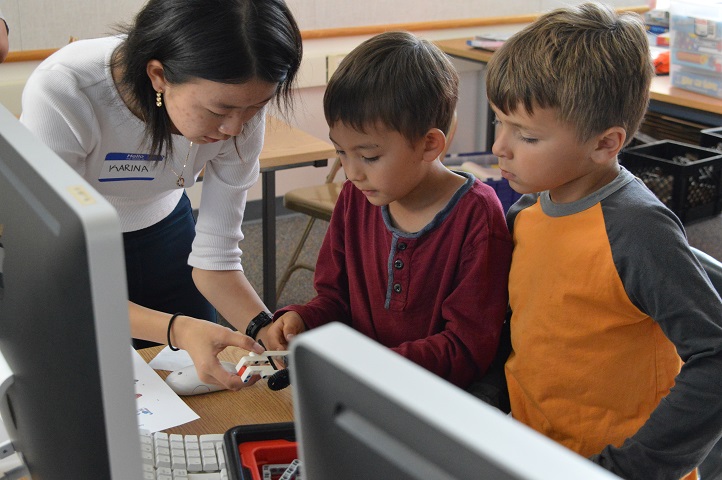 One key difficulty in students running a nonprofit is the busy schedules of everyone involved. Nearly all of our team members are also balancing school full-time, but we do our best to fit Robotics For All into our schedules. Another difficulty is the lack of expertise we have in certain areas of business, like legal matters. To address this, we recently formed an advisory board of varied industry experts. We also routinely reach out to mentors, such as those hailing from the entrepreneurship center of my own university, Georgetown University in Washington, D.C.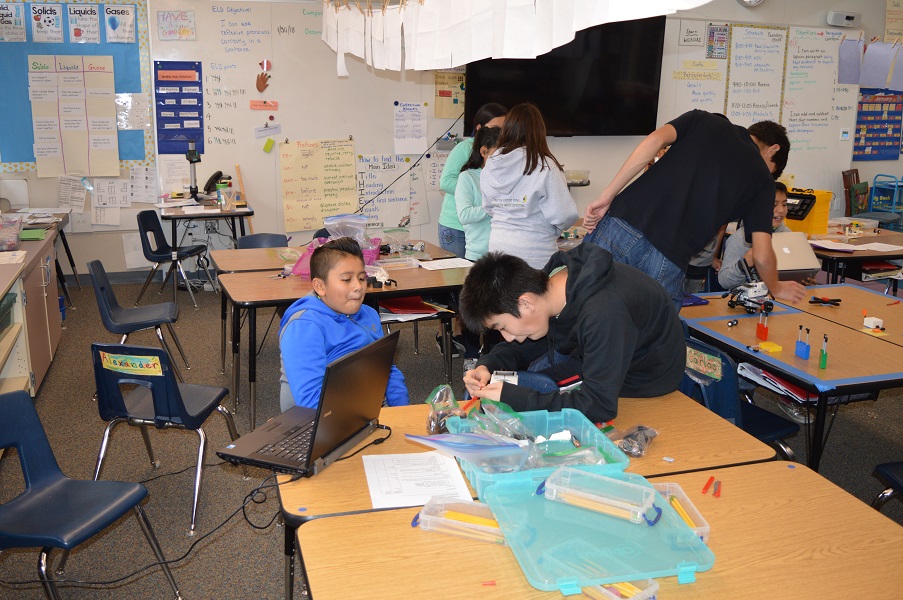 Kars4Kids: Can you give us an overview of your MFA program?
Aarushi Khandelwal: The mission of Mentoring for All is to provide guidance on the path towards future success for underserved high school students. We do this through connecting high school students with college mentors and provide curriculum for 4-8 sessions throughout the year to guide them through their high school education and give them insight into the college admissions process.
This program is expected to launch in May. Along with the one-on-one mentoring sessions, we also aim to provide roundtable discussions, college panels, and webinars to our students and partner schools to allow students to learn more about topics such as resumes, scholarships, college applications and essays, and more.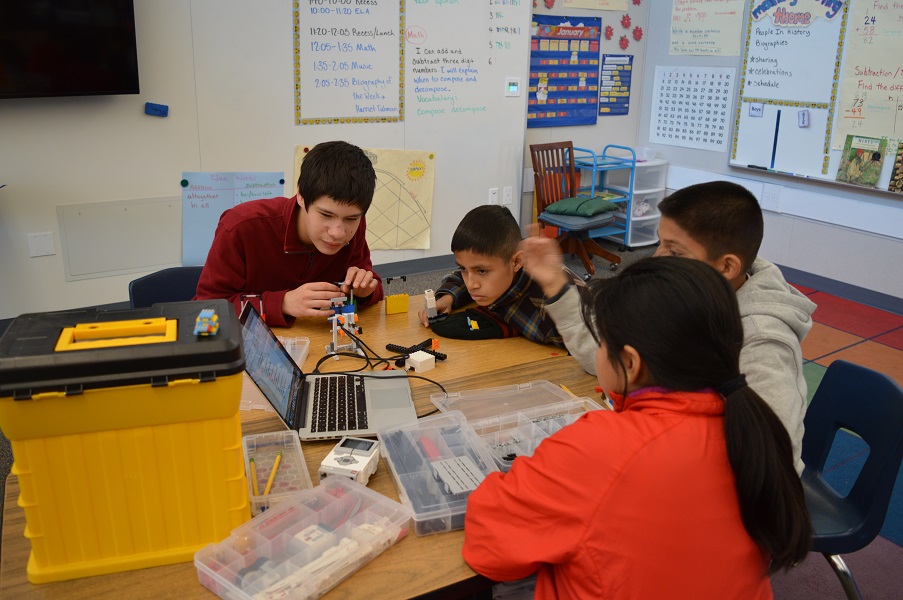 Kars4Kids: How does your tutoring program work?
Amari Butler: Tutoring for All is a branch of Robotics For All, whose aim is to provide quality and equitable tutoring services to under-resourced students. A session with a TFA tutor is booked by appointment. We officially launched our website and new scheduling service in early March.
Students or parents go to the scheduler on our website, sign up for or log in to the service, browse our available tutors on a calendar view, and claim a session with one with whom they would like to meet. The student or parent then receives a confirmation email with the meeting time and link, with the meeting to be hosted by either Google Meet or Zoom. All tutoring services are currently virtual. We currently offer tutoring in over 15 subjects, and we're working on adding languages and the performing arts, as well.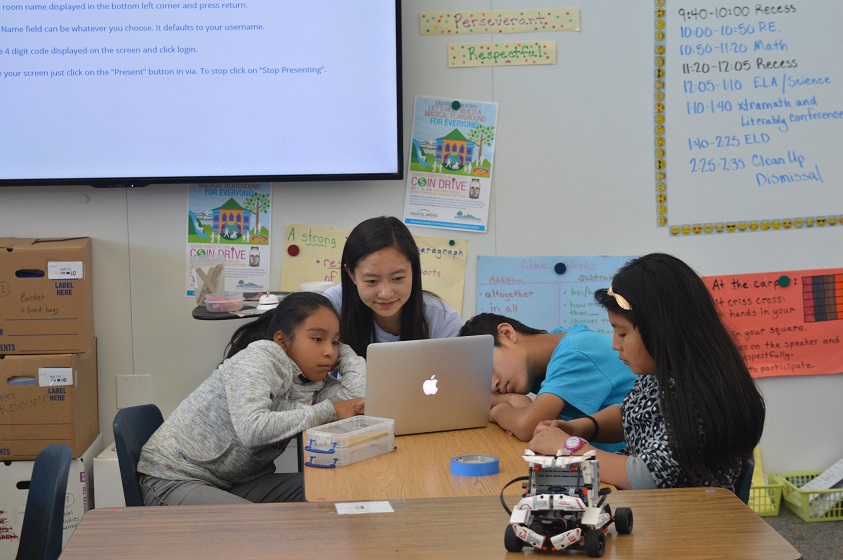 Kars4Kids: Can you talk a bit about your "hackathon?"
Garrett Tieng: Hackathons are professional development events where teams rapidly develop and prototype apps or projects, usually within a limited time or with a specific theme. Robotics For All has taken this event concept–usually reserved for companies or high schools–and adapted it for middle schoolers. We call this event TobyHacks, named after our mascot Toby.
In this two-day virtual event, students collaborate as teams to design a product or service centered on using programming to solve sustainability issues. TobyHacks is designed like most of Robotics For All's programs; our goal is to increase access to these kinds of events, so signups are totally free. Signups are open through April 3rd and more information can be found at www.rfahackathon.org.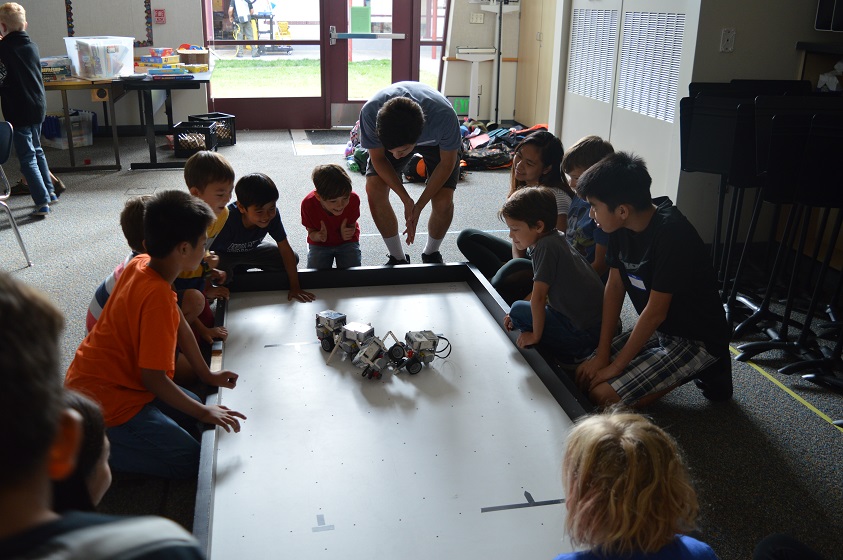 Kars4Kids: How has the pandemic affected your operations?
Max Goetz: The pandemic has shifted our operations to an online model. We previously held only in-person classes. Though it was a major transition for Robotics For All, the move to the online model enabled us to reach many more students and volunteers all across the country. This increased access has allowed us to significantly expand our operations. For instance, we currently have approximately 500 student enrolled in our classes. That's the same number of students taught as during the entire first three years of our operation during which we had only in-person classes.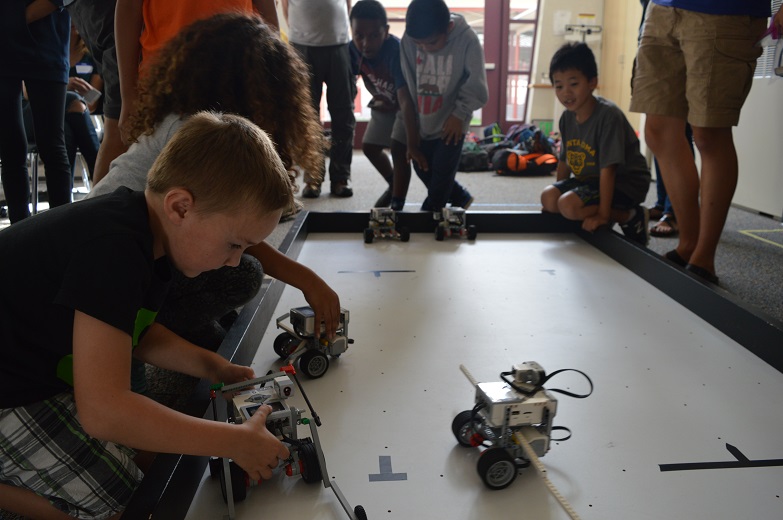 Kars4Kids: What's next for Robotics for All?
Max Goetz: We are preparing for a post-pandemic future. Though we will resume in-person classes, we will continue to offer our online classes. Online classes enable us to reach many more volunteers and students, so these will continue to be a cornerstone of our program.
As for in-person classes, we are developing new curricula and preparing logistically. We plan on establishing a high school club system that will enable us to build a stable base of volunteers. Our ultimate goal is to provide quality educational opportunities wherever we can, and to try to reach as many students as possible.