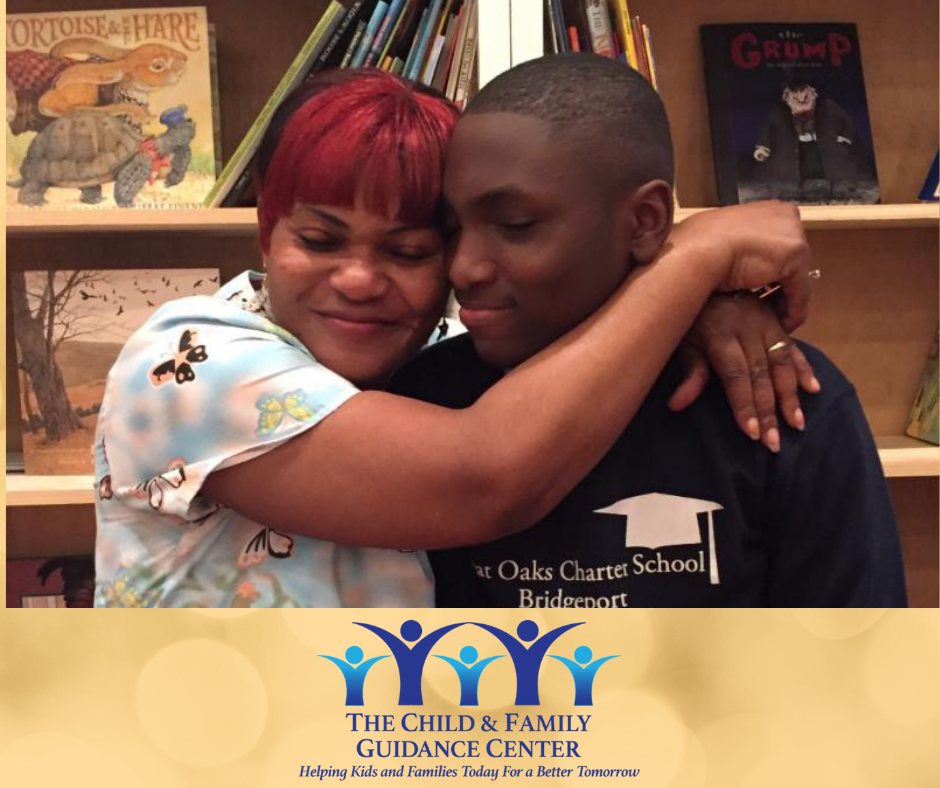 The Child & Family Guidance Center (CFGC) offers supportive services that help families stay together and be the best they can be. But CFGC is also about providing mental healthcare services to those who might otherwise not receive treatment. The aim here is to counter the root causes that can lead to dropping out of high school, substance abuse, child delinquency, and many other serious problems that tend to prevent a successful life.
Our small grants program is proud to lend our assistance to initiatives like this that treat the family holistically as a unit, and that can also step in and help a family in crisis. This is work we believe in. We spoke to CFGC Director of Development and Communications Kate Czaplinski to learn more about the services rendered by this Connecticut-based nonprofit:
Kars4Kids: Can you tell us a bit about your demographic? Who are the people you serve?
Kate Czaplinski: The Child & Family Guidance Center (CFGC) serves Fairfield County children from birth to 18, and offers services to parents and caregivers. Roughly 80% of our families are low-income. More than 50% of CFGC clients, overall, identify as racial or ethnic minorities. In FY21, of 1,544 outpatient clients, 20% identified as Black/African American and 45% of Latinx heritage.
Kars4Kids: You offer counseling services in your office or in the home. How do you determine when to offer counseling at home?
Kate Czaplinski: All of our programs take the needs and the family culture into consideration. Some of our more intensive programs, like Functional Family Therapy, include in-home components so we can work with the family in a comfortable environment and spend time understanding the dynamics in a different way. Most of our Family Support Services, which provide case management and meet basic and emotional needs, will meet in-home, so case managers and family members can build a trusting relationship.
Additionally, if a child is in psychiatric crisis — this can include violent behavior or suicidal ideation — our Mobile Crisis Clinicians will go to a family's home to provide an emergency assessment. This service is accessible through Connecticut's 211 line.
Kars4Kids: Can you talk about some of the counseling services you offer?
Kate Czaplinski: CFGC provides culturally and linguistically competent individual and family therapy; psychiatric evaluations; and medication management for children and youth. Central to our mission is a commitment to never turn a family away from services, based on inability to pay.
Our team of clinicians are trained in six evidence-based practices that focus on treating childhood trauma. More than 80% of the kids we serve have been exposed to trauma including abuse, community violence, and cultural dislocation. Untreated childhood trauma can have a lifelong impact. Research shows that children who experience trauma have a higher risk of learning problems; increased involvement in the juvenile justice system and child welfare systems; long-term health problems; and higher risk for substance use disorders (SAMSHA).
Our Behavioral Health Unit includes: Outpatient Psychiatric Clinic for Children, Mobile Crisis Intervention Services, Functional Family Therapy and Co-Occurring Treatment Programs that focus on both behavioral health and substance use, including Adolescent Community Reinforcement Approach/Assertive Continued Care (A-CRA), SMART Recovery, and Family-Based Recovery for young parents.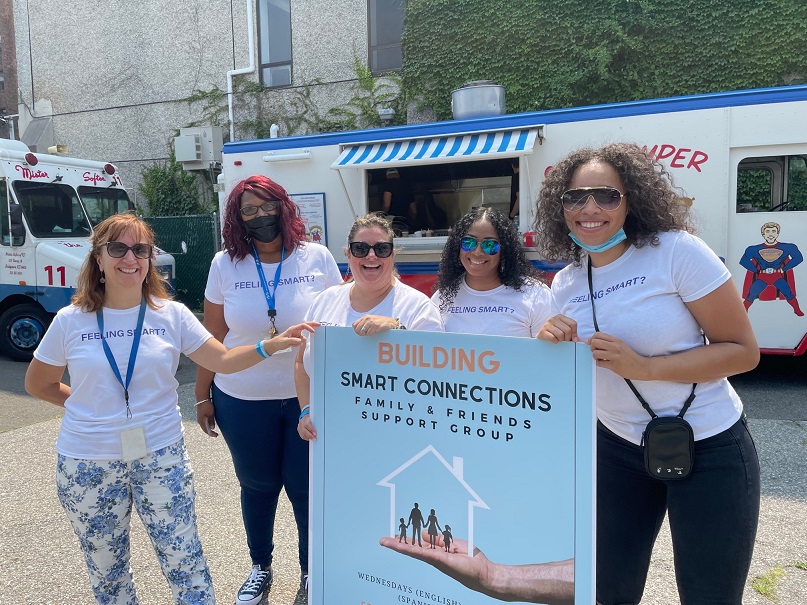 Kars4Kids: What kind of parenting supports do you offer?
Kate Czaplinski: All of the programs under our Family Support Services offer educational components and coaching support to parents and caregivers. These programs include: Community Support for Families, Care Coordination, the Greater Bridgeport Home Visiting Partnership, the Early Childhood Consultation Program, Reunification and Therapeutic Family Time, Intensive Family Preservation, and the Visitation Center.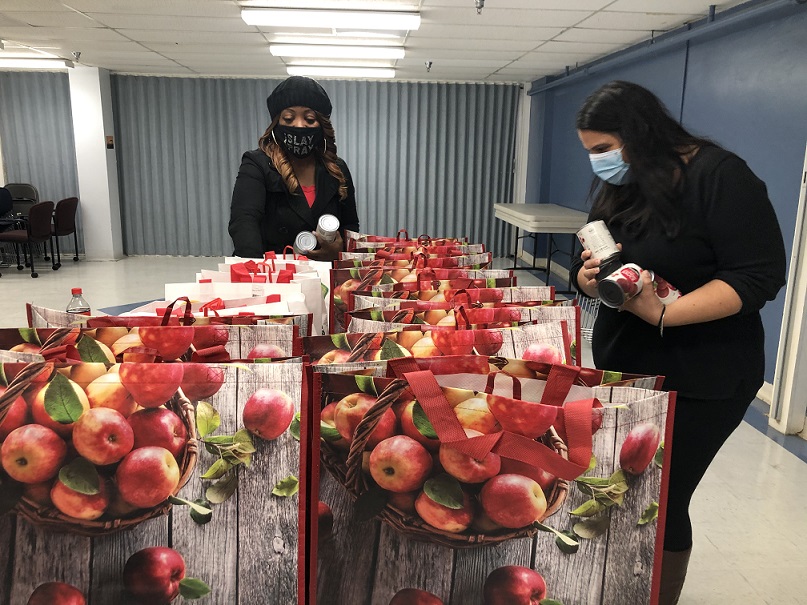 Kars4Kids: What types of help do you offer to youth in crisis and their families?
Kate Czaplinski: Mobile Crisis Intervention Services (MCIS) provides assessment and intervention to children in psychiatric distress within 45 minutes of a caregiver's call and provides up to six weeks of follow-up support. This program provides behavioral health assessments for youth at imminent risk of psychiatric hospitalization; MCIS clinicians also provide short-term treatment which may include referrals to our Psychiatric and Outpatient Services. MCIS, accessible to all Connecticut families through the state's 211 line, provides assessment and treatment services to approximately 100 children per month.
Kars4Kids: Looking through your website, it's clear that parent education and family preservation or reunification are major goals at The Child & Family Guidance Center. What are some of the issues that pull the family apart? How do you serve to prevent this from happening?
Kate Czaplinski: Many parents we work with have experienced their own traumas, they struggle to make ends meet and, in some cases, have been impacted by institutional inequities. When families don't have access to needed resources it puts strain and stress on that family, which can lead to child abuse or neglect. Our Family Support Services work to prevent abuse and help families thrive by giving parents the tools they need to succeed and build up support systems. This can include meeting basic needs, mental health treatment, referrals to needed resources, parent coaching, and more.
In cases where a child has been removed from a home or is at risk of being removed from a home by the state, we work with those parents to rebuild relationships, teach parenting skills and improve access to needed supports, creating an opportunity for families to reunify and create a healthy home environment. "Children do best when raised in a stable family setting, which can support positive effects on their cognitive, behavioral, and health outcomes. When fewer children reenter foster care, it indicates that families have made adjustments that improve family functioning and keep children safe in the long term." -The Child Welfare Information Gateway, U.S. Department of Health and Human Services.
Kars4Kids: What are some typical behavioral issues you see in young people?
Kate Czaplinski: Acting out in home or school, anxiety, and depression are common in children and youth that come to CFGC for treatment and services. Throughout the pandemic, we have seen depression and anxiety rates go up and acuity increase. In fall 2020, the State of Connecticut released a Public Health Alert on teen suicide, because of a devasting number of cases. Our clinicians responded and provided support to schools impacted by youth suicide and continue to work with teens experiencing suicidal ideation.
Kars4Kids: What is "culturally-informed" mental health care, and why is this important?
Kate Czaplinski: CFGC treats children and families of all backgrounds and we are particularly attuned to the disparities and concomitant social strife faced by children from ethnic and racial minority groups. Fifty-eight percent of our clients identify as persons of color. Racial and ethnic minorities face barriers to proper mental health treatment, including: a lack of availability of services; a mental health system weighted heavily towards non-minority values and culture norms; language barriers; and a lack of adequate health insurance coverage (National Alliance on Mental Health, 2017). At CFGC, we work to eliminate those barriers. Roughly 50% of our clinicians are bilingual/bicultural (Spanish) and more than 65% of our staff identify as people of color, coming from diverse and multicultural backgrounds. Being able to offer services in a person's native language and understanding/respecting a family's cultural background is vital to improving outcomes and access for families in need.
Kars4Kids: How did the pandemic affect your operations?
Kate Czaplinski: In March of 2020, CFGC moved all our programs to telehealth. To date, we have provided over 45,000 telehealth sessions. Our team worked diligently to ensure that telehealth would be successful for families. This included ensuring access to technology, finding creative ways to engage and more. Historically, transportation and parent work schedules are a hurdle for many families in getting to appointments, so telehealth was a good solution, improving access and lowering our no-show rate.
The pandemic has also been a challenge for many of our staff, some who have lost loved ones. In what is already a challenging job field, many clinicians and care managers are feeling additional stress. As an organization, we have worked to provide tools, support, and self-care opportunities to manage this impact.
Today, in September 2021, our programs have returned to in-person services, though we are still able to offer telehealth as an option.
Kars4Kids: What's next for The Child & Family Guidance Center?
Kate Czaplinski: In the wake of COVID-19, our nation is experiencing a mental health crisis, particularly among children and youth. CFGC is here to meet that crisis and growing need. We're working toward expanding our reach and imbedding ourselves more deeply in the community. Connections with generous funders, like Kars4Kids, is key to ensuring we can reach and serve the families who need us — which improves the overall health and strength of our communities as a whole.