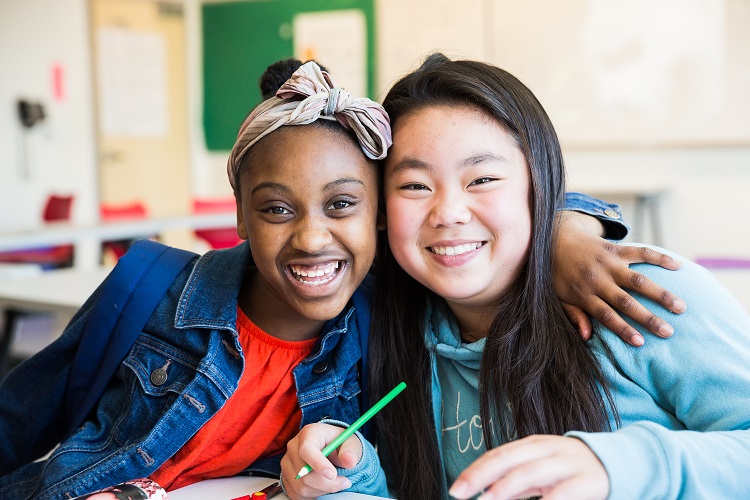 Aim High isn't taking summer learning loss lying down. The Aim High summer program is now in its fourth decade and it's keeping kids from forgetting what they learned during the school year. Because teachers are spending way too much time going over old stuff with the students each year. That's time that could better be spent learning new things, with an eye toward going to college and getting ahead in life.
This is important work. And that's why we were pleased to give Aim High a small grant. We spoke with Aim High Grants Associate Alix Joslyn to learn more:
Kars4Kids: Your program targets middle school. Why middle school?
Alix Joslyn: Research shows that academic achievement by 8th grade has a greater impact on college readiness than anything that happens in high school. That's why Aim High has devoted 34 years to providing reliable, safe and free programming for middle school students during the summer months. And we know that this targeted intervention works: 98% of alumni graduate high school on-time, ready and eligible for college, compared to 52% of low-income students nationally!
Kars4Kids: What does Aim High offer to children from low income homes that they would otherwise lack?
Alix Joslyn: All children lose an average of two months of academic knowledge between school years. But low-income youth typically fare much worse. A lack of opportunities for these young people to learn and practice essential skills in the summertime leave them at a disadvantage compared to their more resourced peers. Our summer program is uniquely designed to address this issue. We combat summer learning loss via evidence-based practices (small class sizes, parent engagement, social/emotional learning, project-based academics) to ensure students thrive in middle school and are prepared to succeed in high school.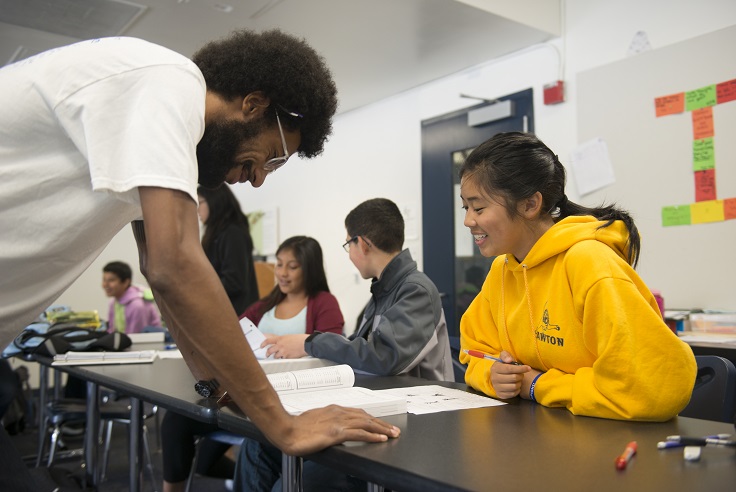 Kars4Kids: We hear a lot about teachers wasting time reviewing material because of summer learning loss. Is it possible for kids to not only increase knowledge over the summer, but still have free time to play and be kids? How does Aim High address this issue?
Alix Joslyn: Aim High is a joyful experience that celebrates the process of learning and balances the classroom with stimulating enrichment opportunities. Mornings are focused on project-based academics: kids build model cars to learn about laws of motion, and they bake giant cookies to discover the wonders (and deliciousness!) of plate tectonics. In the afternoons, they participate in activities that spark their interests: yoga, poetry, weird science, board games, soccer, photography—the sky's the limit. In addition, our rising ninth graders spend time in regional parks close to their neighborhoods to hike, play by the ocean, or simply slow down the pace of their lives before graduating from our program.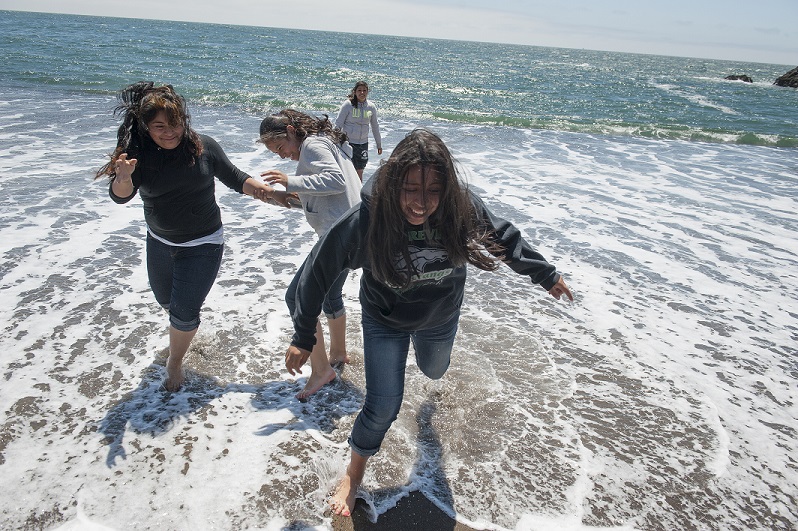 Kars4Kids: Why does Aim High use multiple teachers in the classrooms?
Alix Joslyn: Aim High's team-teaching model pairs veteran educators with high school or college interns for two reasons: (1) Our students receive extra attention from an array of role models and mentors (our student-teacher ratio is 1:8), and (2) High school and college students (many of whom are Aim High grads!) receive valuable teaching experiences to encourage their pursuit of careers in education.
Kars4Kids: Aim High has a college awareness program. Why is this important for kids not yet in high school?
Alix Joslyn: 80% of Aim High participants are poised to be the first generation in their family to attend college. By planting the seed early—that college is not just possible, but achievable—these students will be more likely to graduate high school and enroll in college. Unfortunately, in many traditional school settings, youth don't receive a lot of individual messaging that college is absolutely a place where they belong. At Aim High, it's one of the central, repeating messages that they hear!
Kars4Kids: Your model includes project-based learning. Can you give some examples of projects the students have tackled at Aim High?
Alix Joslyn: Exceptional project-based academics are the heart of our program model. This type of education is a process of "sustained deep learning and inquiry (1)" where everything students learn is in service of a project and the content never stands alone. Last summer, students designed and built terrariums, wrote and performed anti-bullying scripts and created model parks. Participants consistently credit our project-based learning classrooms with changing their attitudes about education and their views of what they can achieve in school. Idaly, an Aim High 7th grader, put it beautifully when she said, "Because of Aim High, I speak up more in class. It boosted my confidence and gave me to opportunity for me to grow."
(1) https://studentsatthecenterhub.org/resource/projects-vs-project-based-learning-what-is-the-difference/
Kars4Kids: How does Aim High support social/emotional development?
Alix Joslyn: Issues and Choices is our signature social/emotional youth development course that is offered daily alongside academic classes. Students explore difficult topics—bullying, peer pressure, identity, community and racism—in small group settings to offer solace, generate dialogue and discuss solutions that ripple out into the world. 89% of participants credit Issues and Choices with helping them make more positive life choices. And to support the varied needs of our highly vulnerable population, on-site counselors and specialists infuse restorative practices and intentional community building into every facet of the summer experience.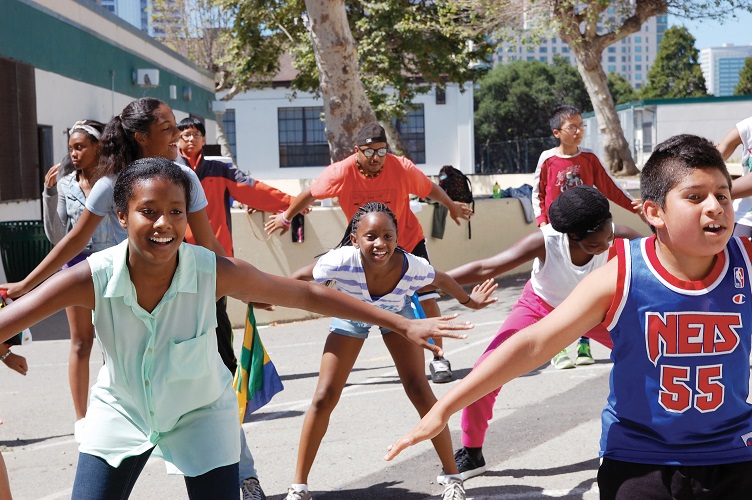 Kars4Kids: You offer year-round services to the students in your summer programs. What sort of services are offered?
Alix Joslyn: Aim High will always be a summer learning program. But we recognize that students need an array of support to keep them on-track for success in high school and college. That's why we partner with year-round community-based organizations (CBOs). These strategic partners usher students and alumni into their programs to reinforce the strong academic gains made during their summers at Aim High. Additionally, students, alumni and their families visit our offices throughout the year for high school application support (a daunting process for many families!).
Kars4Kids: Do Aim High alumni come back to visit or keep in touch?
Alix Joslyn: Our central office is a revolving door of current or former teachers and students. They pop in to share exciting updates about their lives, or simply to enjoy a meal with our team. Last summer, Aim High graduates made up 50% of our teaching interns. These alumni are living examples of the success of our program and the best evidence we have that our community is energized, rooted and committed to each other and our program for the long-haul. In addition to these interns, 20% of our full-time central office staff are graduates the program!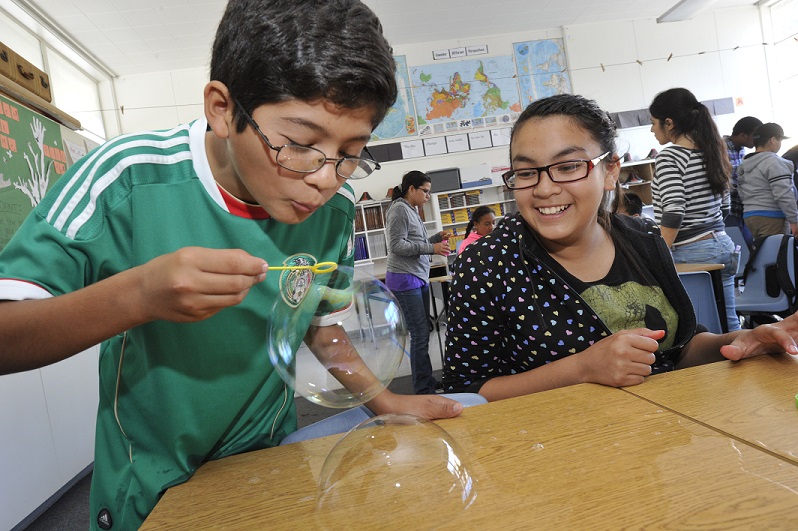 Kars4Kids: What's next for Aim High?
Alix Joslyn: This summer, we will serve 2,300 middle school youth across 18 communities, including two new campuses in Novato and West Oakland. We will always continue serving children in communities where there is a lack of summer learning and enrichment. And of course, we will always dream big for the future (our name is "Aim High" after all!). We are in the midst of drafting our new five-year strategic plan, Vision 2025, which will help us continue creating the education landscape we know is possible in Northern California. For us, it's a landscape where all middle-schoolers—no matter their backgrounds or resources—have access to incredible learning experiences that celebrate their individuality and champions their limitless potential. Stay tuned!