Bisbee Science Exploration & Research Center is bringing hands-on, bilingual science education to children on either side of the U.S. border with Mexico. This is important because these students are probably not getting enough science in the classroom. Budget constraints plus the necessity to cover the standard curriculum, leave little time and money left for science in school. When students are bilingual, the issue of not enough science in the classroom is compounded by language difficulties.
Aside from giving children a broader understanding of science through experiential learning, BSERC also supports professional development for teachers. This support no doubt facilitates science education in the classroom. Add to these BSERC offerings STEAM research for the purpose of strengthening economic and educational prospects for the Bisbee community and you begin to get a taste of impact of this nonprofit, our latest small grant recipient.
We put some questions to Bisbee Science Exploration & Research Center COO Thea Van Gorp to learn more about this work:
Kars4Kids: BSERC operates in rural borderland communities. How large a territory is this? What can you tell us something about the demographic you serve?
Thea Van Gorp: We serve a HUGE area of southeastern Arizona. Our Bisbee Science Lab programs take place in Bisbee, about 3 miles away from the US/Mexico Border with a population of about 5,000. Our Sky Island STEAM Express travels all around Cochise County, which is larger than Rhode Island, Delaware, and Connecticut combined. We visit larger schools, like in Sierra Vista, and small towns like Bowie where their entire K-12 school has about 60 students. The demographic we serve is diverse. Many students in Bisbee and other nearby communities cross the border from Mexico daily to attend school, families live on both sides, and our communities and economies are incredibly intertwined and interdependent. As a nonprofit organization, we are able to provide programs bilingually which is particularly important in a state that prohibits teachers from using Spanish in the classroom. We strive to recognize our binational connections and find ways to creatively honor this. We are so grateful for the communities that we are able to serve and rely on their input regularly to ensure that our programs are filling gaps in STEM education in rural areas.
Kars4Kids: How did BSERC get started?
Thea Van Gorp: In 2017, the City of Bisbee, Freeport McMoRan (FMI), M. Greene Planning & Resource Development, Rural Activation and Innovation Network (RAIN), and University of Arizona South's Education Department collaborated to explore the potential of establishing a nonprofit science exploration and research center. This center would serve multiple purposes, including boosting tourism, offering hands-on science education for students, supporting teacher professional development, and advancing STEAM research to enhance Bisbee's economic and educational prospects. With USDA funding, financial support from FMI, APS, RAIN, and volunteer assistance from various partners, a feasibility study was conducted, affirming the project's viability. Subsequently, in October 2018, a storefront pop-up science center called the Bisbee Science Lab opened, operating as part of the design phase for a permanent Science Center that would later be located in two classrooms of a decommissioned middle school. Since then, we have grown significantly and have three main departments of the organization; the Bisbee Science Lab, the Sky Island STEAM Express Mobile Lab, and the Backyard Project.
Kars4Kids: BSERC calls itself "an experiment in progress." Can you explain what this means?
Thea Van Gorp: BSERC's characterization as an "experiment in progress" embodies our organizational philosophy of embracing change and innovation in order to best serve our community. It signifies our commitment to adaptability, where we willingly evolve our strategies and approaches to match the varying needs of the communities we serve. We view each endeavor as an opportunity for learning and improvement, emphasizing transparency in our results, successes, and challenges. By positioning ourselves as an experiment, we have the institutional flexibility to try new things, learn from both failures and successes and continue adapting in order to grow. We all identify with this sentiment individually, but also as an organization that was truly born of a grand experiment.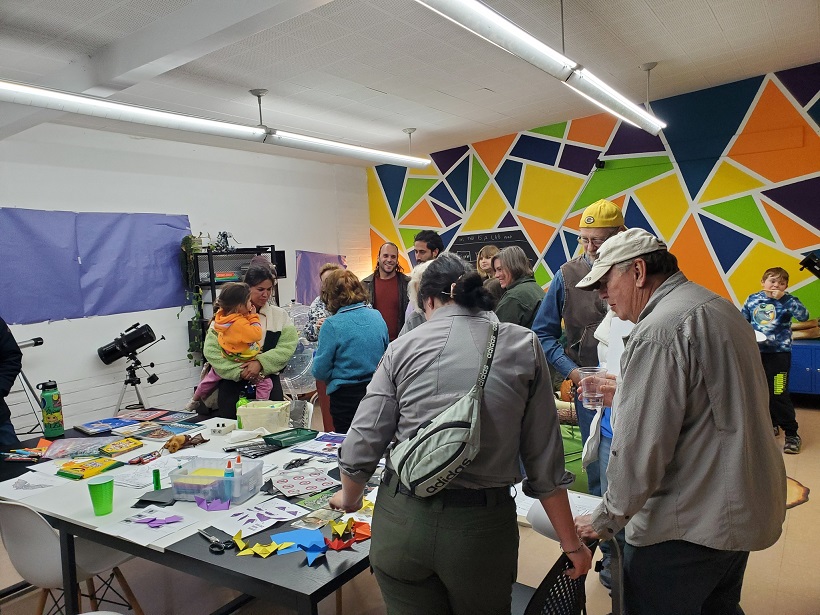 Kars4Kids: Tell us about your Bisbee Science Lab. The programs at the lab are said to be "for all ages." Are all of the programs there for all ages—which leads to the question: when should a parent begin teaching children about science, and what can very young children learn about and explore in this context?
Thea Van Gorp: The Bisbee Science Lab is designed to be inclusive and accessible to individuals of all ages. While not all our programs are suitable for very young children, we firmly believe that it's never too early to start exposing children to the wonders of science. We don't prescribe when parents should begin teaching science, as it varies for each family, but we see science in everything we do, and there are always opportunities for age-appropriate STEAM learning. Even very young children can engage in basic scientific exploration through hands-on activities that stimulate their curiosity, such as simple experiments with water and colors, observing nature, or exploring basic physics concepts through play. Our lab is here to provide resources and guidance to parents and caregivers interested in fostering a lifelong love for science in their children, tailoring experiences to their developmental stages and interests.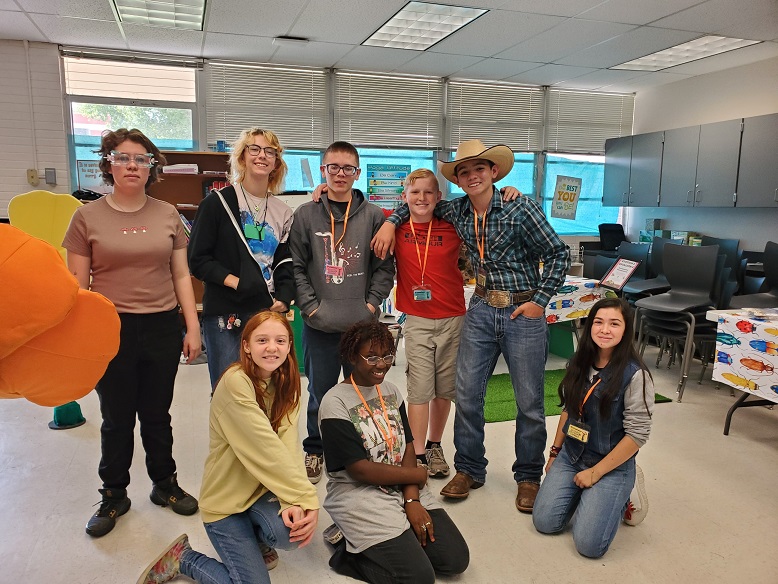 Kars4Kids: Talk to us about your mobile lab. How many schools does it serve and what does it offer students? Why is it needed if you have a physical center—the aforementioned Bisbee Science Lab?
Thea Van Gorp: Our Sky Island STEAM Express mobile lab is a critical extension of our educational outreach efforts. It serves over 25 schools throughout Cochise County, engaging with more than 5000 students annually. This mobile lab fills a crucial need by offering hands-on learning experiences for students in schools that often face financial constraints and find it challenging to afford field trip fees. Furthermore, it serves as a platform for high school volunteers to take on leadership roles, enhancing their own STEM skills while inspiring younger learners. One of its unique strengths is the ability to provide locally relevant STEM content in engaging ways, and importantly, it offers bilingual content, catering to schools with many English Language Learners and teachers' constraints on using Spanish in the classroom. This mobility is vital as it allows us to meet students where they are, ensuring quality STEM experiences regardless of their ability to travel to the Bisbee Science Lab.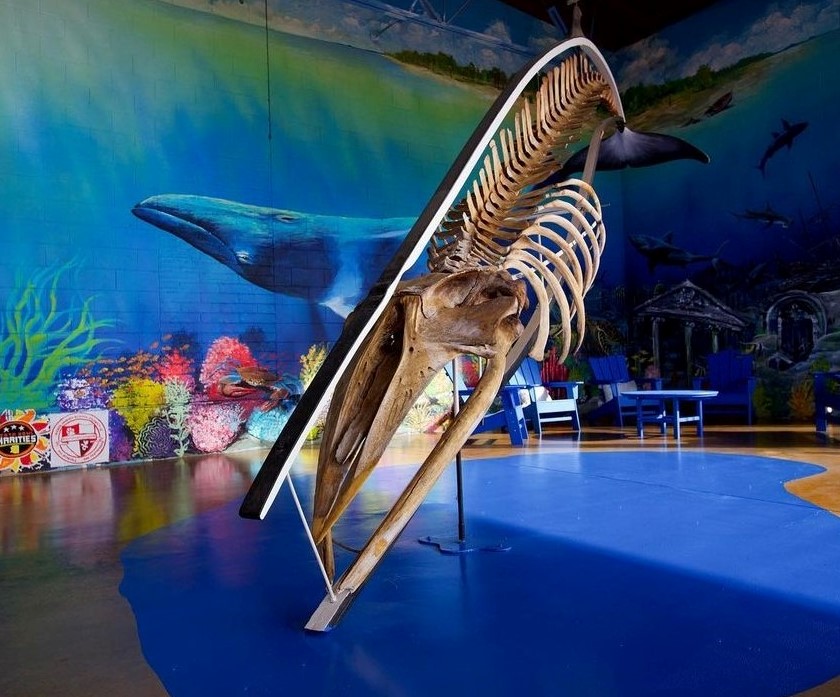 Kars4Kids: Can you give us an overview of your Backyard Project?
Thea Van Gorp: Absolutely, at the heart of the Backyard Project is our unwavering commitment to community co-creation. This initiative is a result of a deeply collaborative effort between the Bisbee Science Lab, the Bisbee Unified School District, Copper Queen Library, and the vibrant local community to renovate 8 acres at a decommissioned middle school in the San Jose area of Bisbee. Our primary aim is to ensure that the project reflects the diverse ideas, needs, and aspirations of the community. We've engaged the community extensively through surveys, community events, and school visits, which have provided valuable insights. We've distilled this input into four core themes: Environment, Education, Engagement, and Exercise (the 4 Es). These themes guide every aspect of the project. Furthermore, the establishment of five STEAM field stations, focusing on crucial topics like Agrivoltaics, Water, Food, Shelter, and Renewable Energy, is a testament to our commitment to community involvement in solving local environmental challenges. These stations will serve as hubs for ongoing research projects, offering community members the opportunity to actively participate in shaping the project's direction. In essence, the Backyard Project is not just about creating a learning ecosystem; it's about creating a learning ecosystem that truly belongs to and reflects the aspirations of the Bisbee community.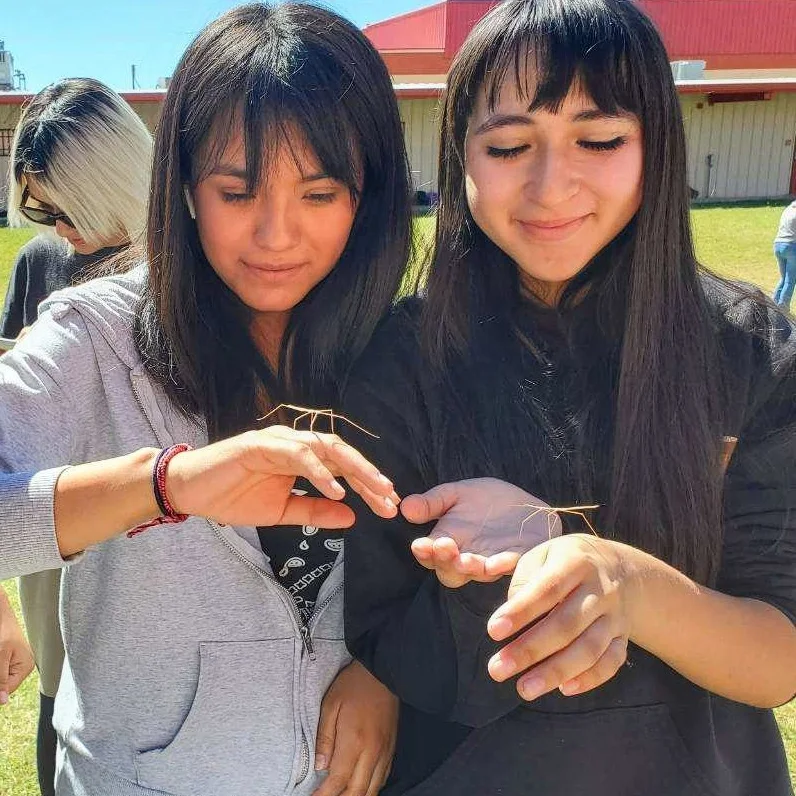 Kars4Kids: Beginning in 1993, some began inserting an "A" into STEM to include art. BSERC, for example, includes the "A." Why is art a necessary addition to the science, technology, engineering, and math components of STEM?
Thea Van Gorp: The addition of "A" to STEM, creating the acronym STEAM recognizes the essential role of art in fostering a holistic approach to education and innovation. While Art and STEM are intertwined in many ways, including Art explicitly brings a vital creative and imaginative dimension to STEM disciplines. It encourages students to think critically, solve problems innovatively, and communicate their ideas effectively. The integration of art into STEM not only promotes a well-rounded education but also reflects the real-world interdisciplinary nature of many modern careers. In fields like design, landscape architecture, and even scientific visualization, art plays a pivotal role. By incorporating art, we empower students to approach STEM subjects with creativity and enthusiasm, helping them to develop into well-rounded, adaptable, and innovative thinkers capable of addressing complex challenges in today's world.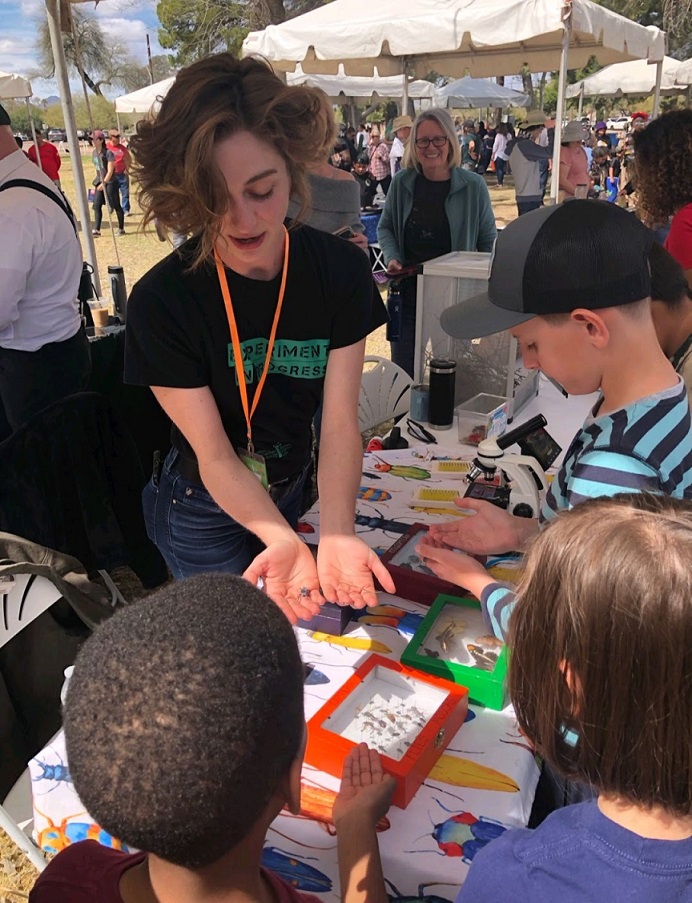 Kars4Kids: Many of your programs rely on volunteers. How many volunteers do you have working with you, and in what capacity?
Thea Van Gorp: At BSERC, we are fortunate to have a dedicated team of volunteers who contribute their time and expertise in various capacities. Our volunteers play a crucial role in supporting our initiatives. They assist us with a wide range of tasks, from technology support and program development to the actual implementation of our programs. Specifically, for our Mobile Lab, we collaborate with high school volunteers from each school we serve, and they help facilitate the different hands-on activities and learning experiences. We are immensely grateful for the commitment and passion our volunteers bring to our organization, as their contributions are instrumental in helping us achieve our mission of promoting STEM education and exploration.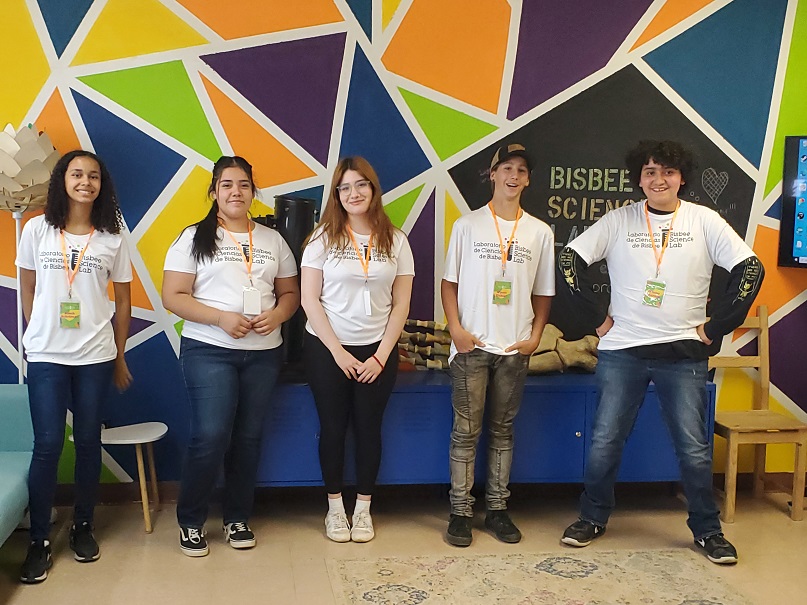 Kars4Kids: The pandemic hit fairly soon after BSERC was up and running. How did COVID-19 affect your operations? Did COVID reduce the number of children you were able to serve? How many children do you typically serve during the course of the year?
Thea Van Gorp: The COVID-19 pandemic indeed posed significant challenges for BSERC's operations shortly after our launch. It had a substantial impact on our ability to serve children in the traditional manner. Initially, it nearly shut down our in-person programs, but we swiftly adapted by transitioning to virtual platforms to provide engaging online content for students. We also opened our outdoor pavilion to support students who required access to Wi-Fi or computers for remote learning. While the pandemic did disrupt our usual in-person programs, we used this time constructively to renovate and enhance the Bisbee Science Lab. These renovations have transformed it into a vibrant and exciting space for scientific exploration and education. Despite the challenges posed by COVID-19, we remained committed to our mission of providing quality STEM education and continued to find innovative ways to engage with and inspire young learners during these challenging times. Our number of students served during the pandemic was low, but it continues to grow and we serve close to 6,000 students each year now.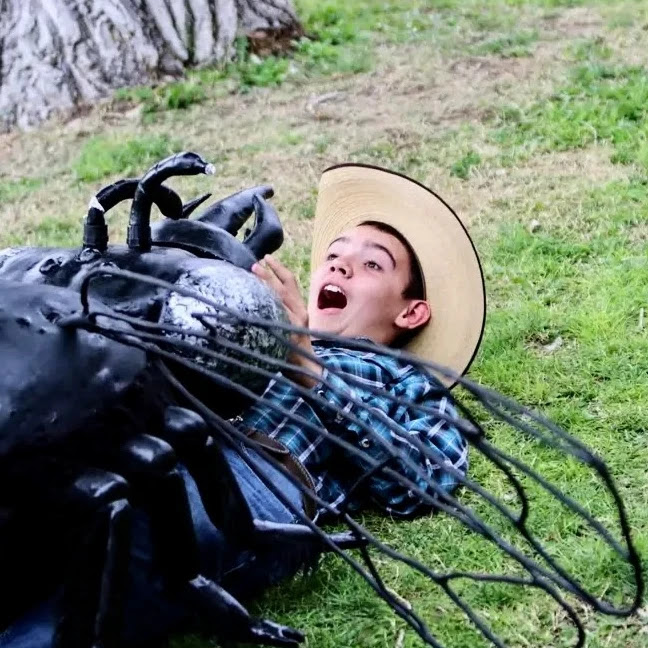 Kars4Kids: What's next for the Bisbee Science Exploration & Research Center?
Thea Van Gorp: The future holds exciting developments for the Bisbee Science Exploration & Research Center. We are committed to strengthening our existing programs, ensuring they remain dynamic and impactful for our community. Building internal sustainability is a priority, allowing us to better serve our mission over the long term. One of our key initiatives is the Backyard Project, which will bring innovative STEM experiences even closer to our local community. We will maintain our status as an "experiment in progress," driven by data and evidence-based practices, to continuously improve and adapt to the evolving needs of our community. The journey ahead is one of growth, innovation, and a steadfast dedication to fostering a love for science and exploration in our community.