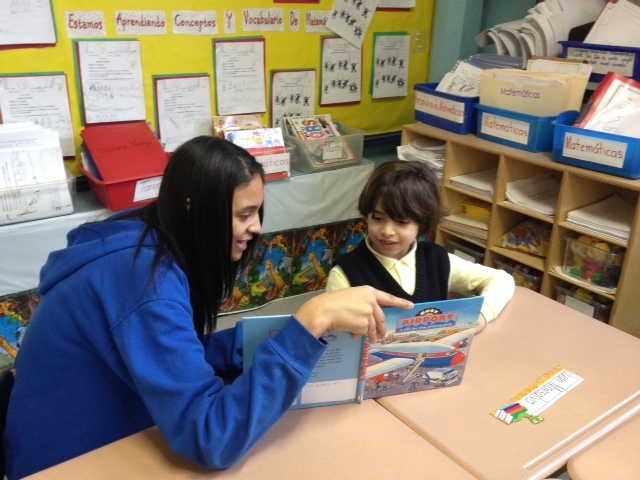 GivingWorks Empathy Project is unique in that it gives children with less an opportunity to give. That struck us at Kars4Kids as a creative way to make a difference and something that no one else is doing. That's why we gave this program, just one of many Family-to-Family projects, one of our Kars4Kids small grants.
Think about it: kids who live under the poverty line get handouts, but never get the great feeling of being able to give in a significant way to another human being. Think how you feel when you donate to a cause that tugs at your heart. You feel good, knowing you did something to help, something righteous. It makes you feel like you exist for a reason, like your life has purpose.
Shouldn't everyone get to feel that way?
Pam Koner, founder and executive director of Family-to-Family, believes so, which is why she launched the organization and manages it full time. When you read about GivingWorks, you wonder why no one thought of this idea before. Which is how all the best projects look from the outside in. We spoke with Pam Koner to learn more.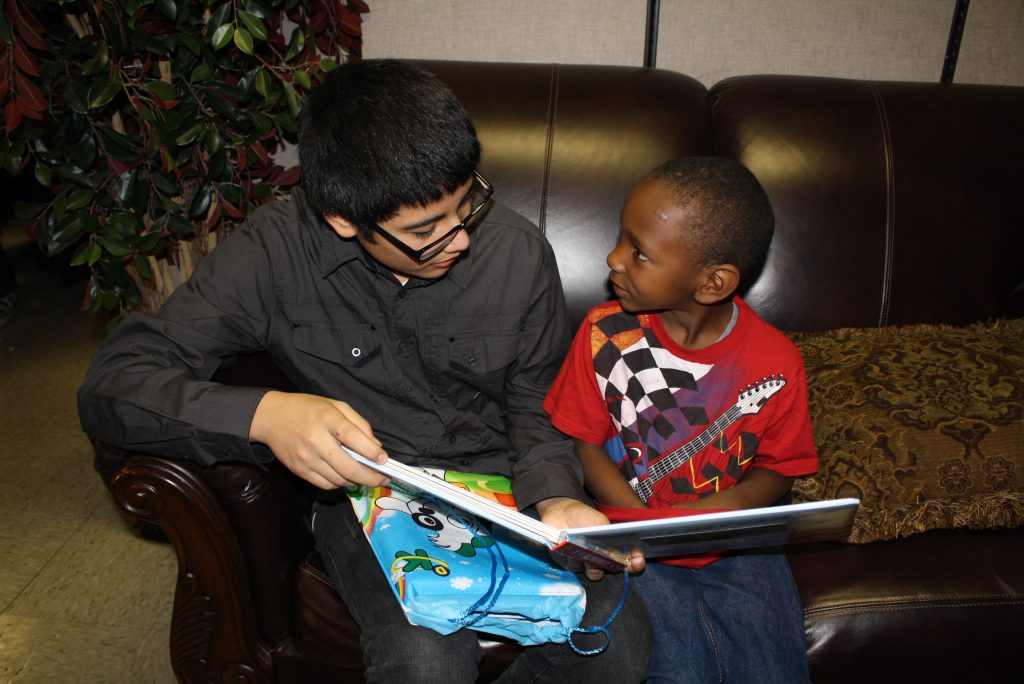 Kars4Kids: What made you start GivingWorks?
Pam Koner: I was moved by the idea that children in poverty rarely get the chance to be "givers." I did some research looking for any giving opportunities for kids in need and didn't find anything, so I started a program to fill that gap.
Kars4Kids: Why is it important that those with less, also give?
Pam Koner: We know that giving provides the giver with feelings of empathy, compassion, and a feeling of personal well-being.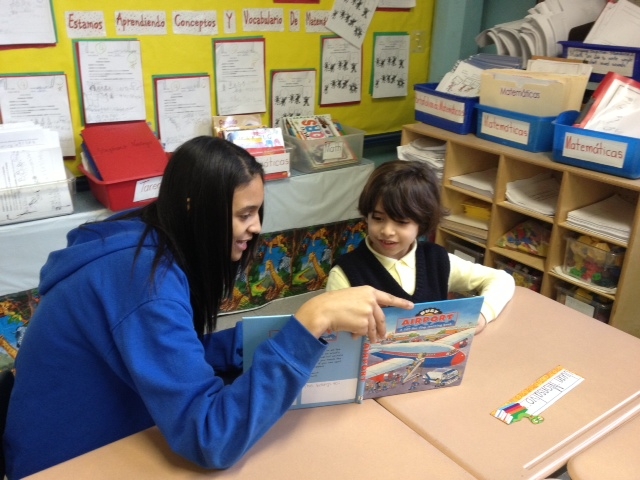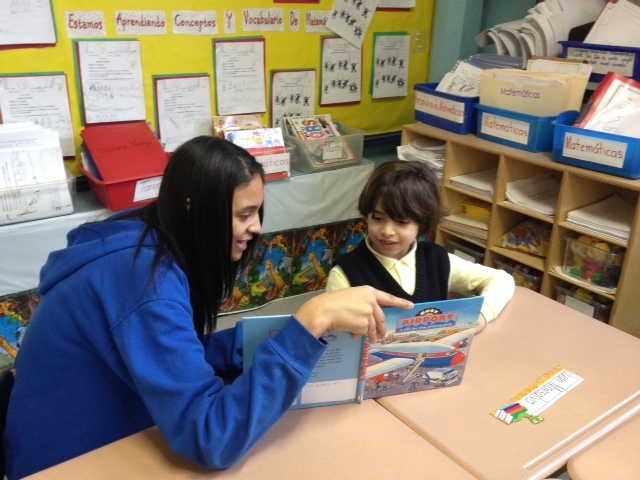 Kars4Kids: Since the kids are provided the items they "give," what do you do to personalize the experience, and make it feel real? 
Pam Koner: The givers select 4 books each and load the books into a backpack to give to the little child they will be reading to: their book buddy. The givers go to the classrooms of the recipients and are matched with children to read to and then give the backpacks to. The givers write the names of the children they are matched with in the books as well.
Kars4Kids: Why books? 
Pam Koner: Books are powerful and ownership of books by the little ones also living in poverty is a treat.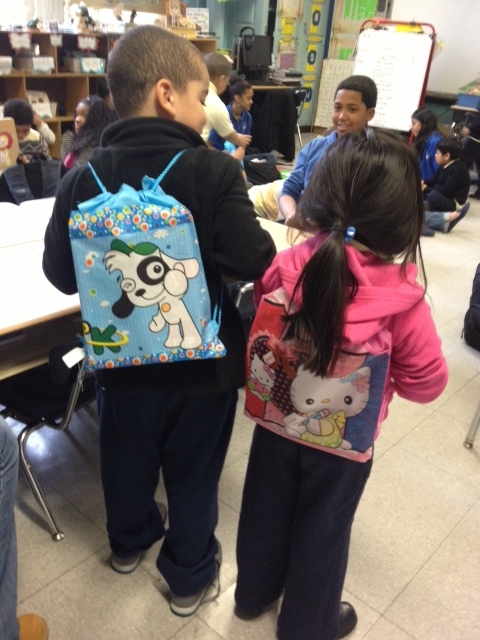 Kars4Kids: Do you ever have the givers the same age as the recipients? Is there a formula of ages for giver and recipient that works particularly well?  
Pam Koner: All givers are between 12-18 and recipients are 4-7. The age difference is important—we want the givers to feel like they can make a difference in the lives of their little ones.
Kars4Kids: Why do the children give four times? Wouldn't three times be just as good? Why four? 
Pam Koner: Four times a year provides the giver with a repeated feeling of doing good—it becomes familiar.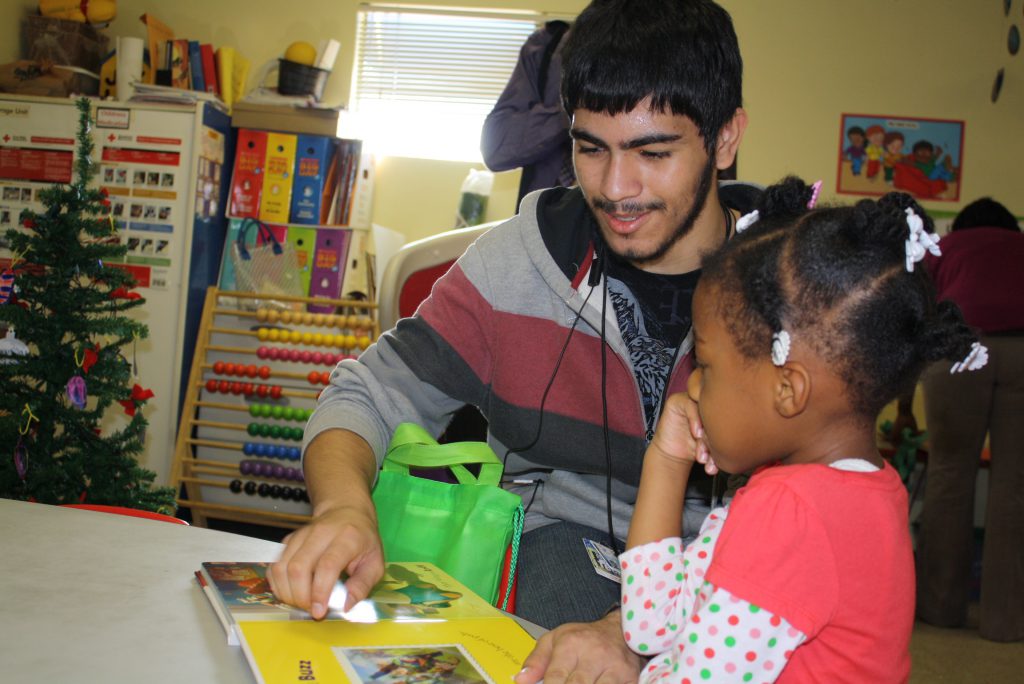 Kars4Kids: The Giving Party sounds like a great way to entertain children in a meaningful way at a birthday party. How many giving parties do you organize in the course of a year?
Pam Koner: In 2017 we did 2300 birthday boxes.  We don't actually do the parties—the Giving Parties are done by a donor with a child—check out this description.
Kars4Kids: You're involved in a lot of projects that help people who live below the poverty line. What is it in your life that made you a "giving" person?
Pam Koner: I come from a family of givers. My grandfather was an early socialized medicine advocate and my father a photo journalist.
Kars4Kids: Is there something healing or inspiring about giving? Can giving inspire a child to succeed in growing up to break the cycle of poverty? 
Pam Koner: Yes. Giving takes one out of oneself and I believe that for a child struggling with their day to day existence—poverty, racism, and family struggles—giving is a respite.
Kars4Kids: What's next for Family to Family? 
Pam Koner: Growing our programs to serve more families and children across the USA.