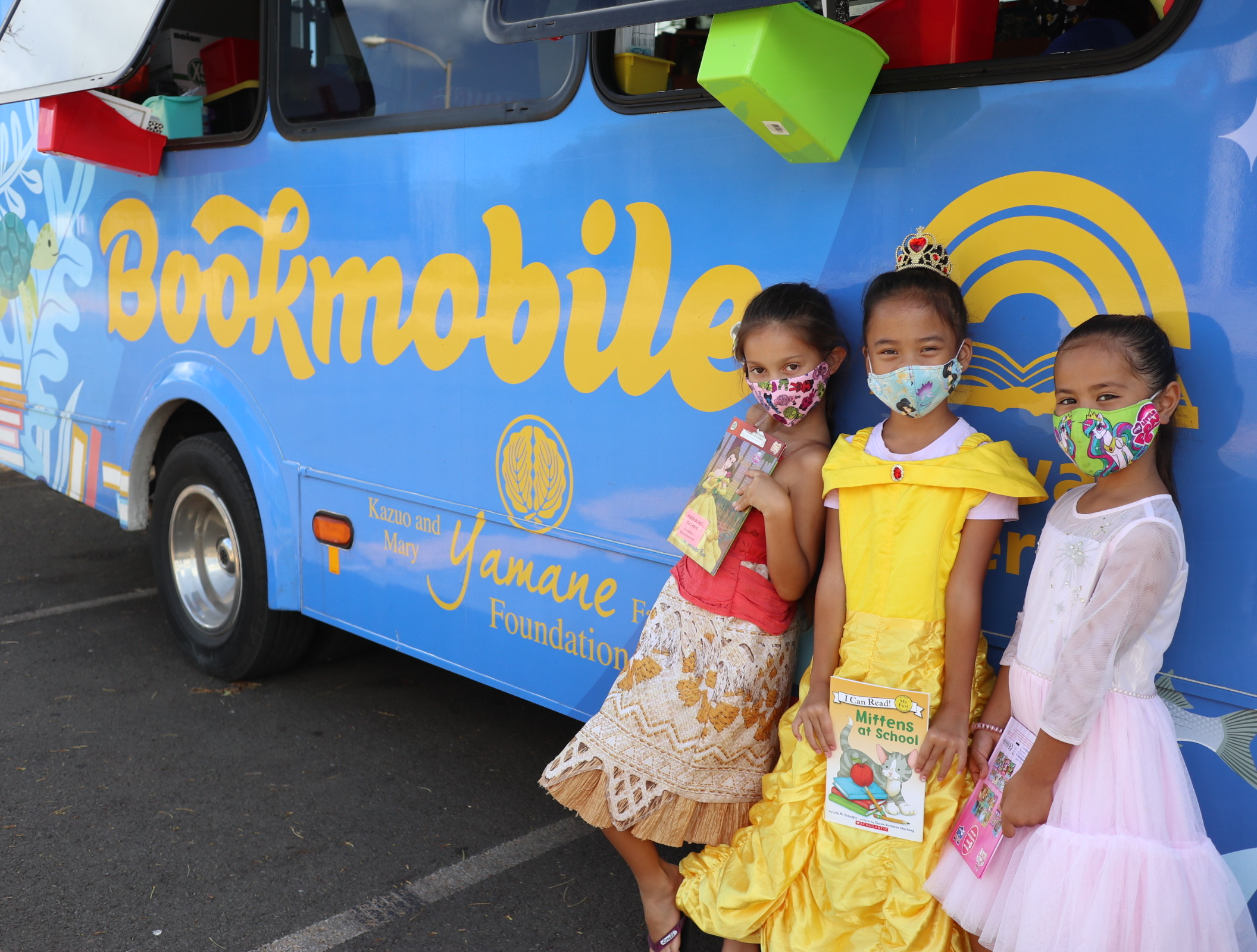 Hawaii Literacy has an amazing legacy in the community it serves: 50 years of helping thousands of children and adults improve their literacy skills. Many of the participants live in low-income neighborhoods, while others are homeless. In such situations, there are no or not enough books. The truth is, as a society, we tend to take literacy for granted. Discovering that this is not so for everyone is both shocking and heartbreaking.
Without knowing how to read and write, there is no future, no chance of success. We felt compelled to help this effort with a small grant award. Because this is a gap that must be closed.
We talked with Operations Director Amy Truong to find out more about this work:
Kars4Kids: Tell us something about your demographic. Who are the children in your community, and how many of them do you serve?
Amy Truong: Hawaii Literacy has helped 40,000 adults and youth build their reading and writing skills to help end generational cycles of poverty and under-education, and help our communities to thrive with our five programs across three of the Hawaiian Islands. Our programs are Adult Literacy, English Language Learner, Digital Literacy, Family Literacy Libraries, and Bookmobiles.
Hawaii Literacy's Family Literacy Libraries serve youth and adults that live at Towers of Kuhio Park and Mayor Wright Homes, both of which are public housing communities and help low-income youth and their families.
Hawaii Literacy's Bookmobiles primarily serve families with keiki ages 2-14, focusing on the Leeward Coast like Waianae, Nanakuli, and Metro Oahu like Kahili. Most (92%) are low-income or live in transitional housing, and 13% are or were houseless in the past year. Many are Hawaiian/part-Hawaiian (62%) or immigrants (30%), and nearly 100% are DOE public school students.
Intergenerational poverty, lack of employment, insecure living situations, and no literate or English-speaking adult at home are common barriers to literacy for the families we serve. Most have little access to quality books and out-of-school educational resources.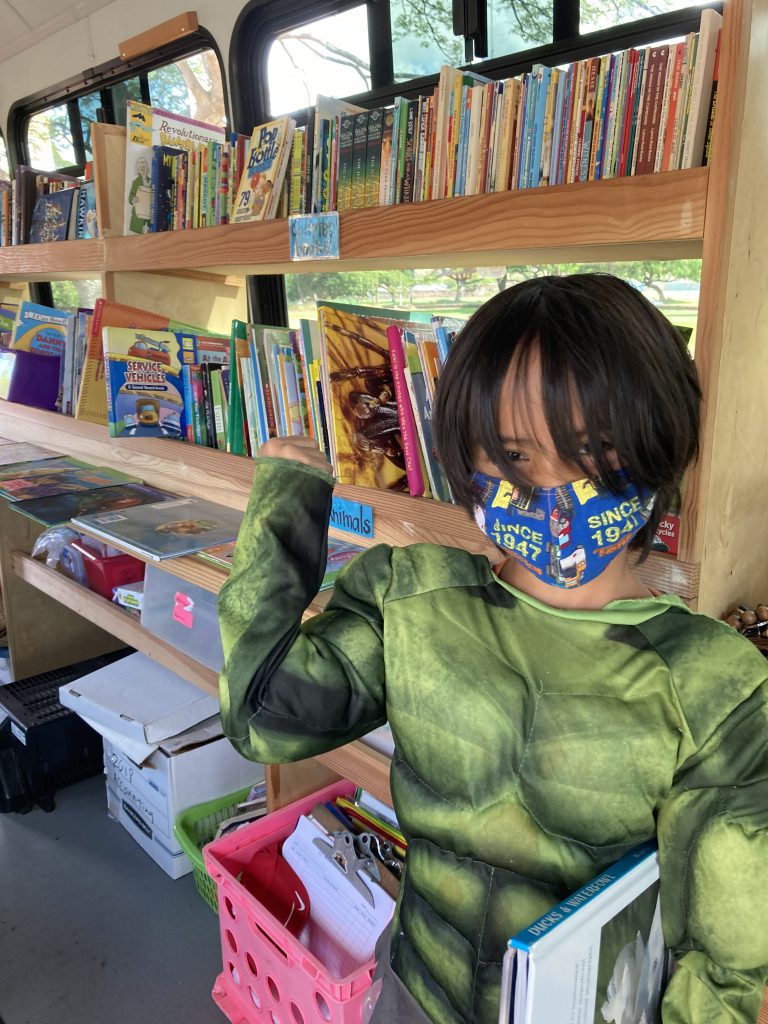 Kars4Kids: Can you give us an overview of how your bookmobile works? Is the bookmobile just a lending library on wheels, or is there more to it? 
Amy Truong: The program reaches at-risk families, and staff work to bring learning into the home, particularly homes with few books and resources, and provides extra caring attention to encourage children to read and learn.
Having books in a home can help a child identify as a reader and is a factor in influencing early educational success and correlates with reading scores.
The bookmobiles visit community organizations like the Boys & Girls Club of Hawaii, homeless shelters, foster homes, transitional housing communities, and underserved schools. Our current work includes providing services to assist families and youth who lost months of instruction due to various language, technology, access to public libraries (due to closures or without a car), and income barriers with more intensive reading help to reduce regression in reading outcomes.
We offer consistent access to high interest, culturally relevant books, e-books, digital resources, educational and sensory games, learning activities, free tutoring, and organized summer reading campaigns with incentives. We provide healthy snacks and research-based activities that promote and increase reading readiness for youth in at-risk backgrounds and provide 1:1 attention critical for improved reading. We are working on a plan to offer small remote group and 1-to-1 tutor platforms that can be accessed at community hot spots or Wi-Fi000 points. During this time, we are adhering to all health and social distancing guidelines to ensure that our youth and staff are safe.
During the height of the pandemic, we also distributed literacy kits that included literacy activities for children to complete at home with their parents or guardians, brand-new locally published books for children to build their home library, school supplies, PPE, health snacks, and COVID-19 health and safety information. The bookmobiles are also visiting COVID-19 testing and vaccination events where we distribute literacy kits, give brand new books, and offer information about our other programs, such as our Adult Literacy program, where struggling adults can learn to read and write, and our English Language Learner program, where non-English speaking adults can increase their English speaking, reading, and writing skills.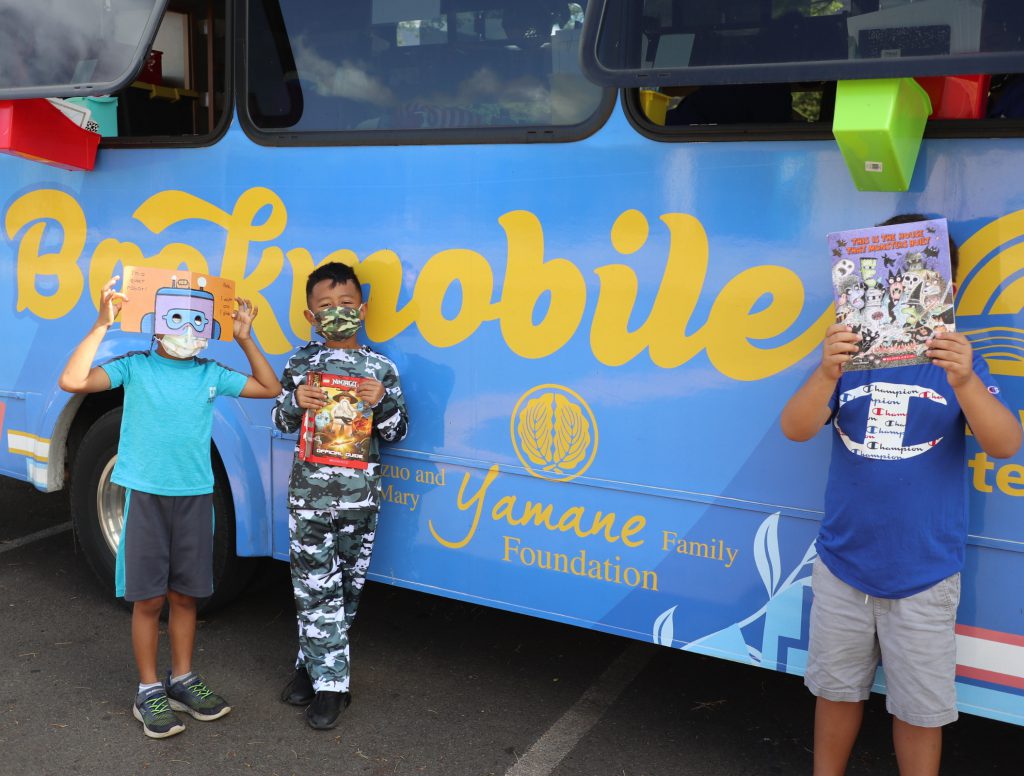 Kars4Kids: Why is a bookmobile important for the families and children in your community?
Amy Truong: Since the pandemic, we have shifted our regular services and highlighted how essential our long-time mission to increase educational equity and support is. The impacts of the learning divide, including less access to books, technology (digital divide), and parental support, have never been more apparent.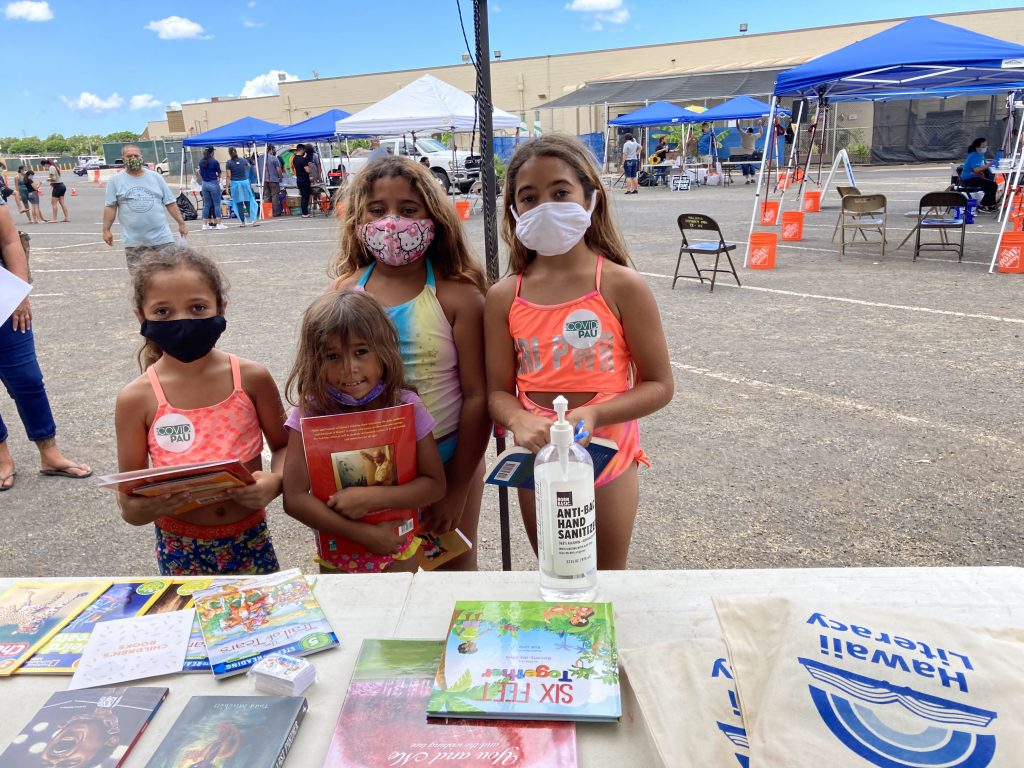 Kars4Kids: Where do you operate your Family Literacy Program? What types of activities does this program offer children?
Amy Truong: Hawaii Literacy's Family Literacy Libraries serves youth and adults who live at Towers of Kuhio Park and Mayor Wright Homes on Oahu, both of which are public housing communities and serve low-income youth and their families.
During the height of the pandemic and shutdowns, our staff distributed literacy kits filled with brand new books, school supplies, PPE, literacy activities, COVID-19 health & safety information in multiple languages, and snacks to our children. In addition, we also distributed masks, hand sanitizers, soap, shields, and food boxes filled with protein and fresh produce to help our families who were most disproportionally impacted by the pandemic's effects.
As restrictions lift, we are slowly resuming our normal activities while pivoting to new ways to serve our youth and their families. Our staff offers intensive reading tutoring using Book Nook. This online reading tutoring platform allows for learning with social distancing, as well as workshops to support parents to help their children with learning and reading.
Besides tutoring and our library with thousands of books for children and adults with no fines, we also have fun educational and sensory toys, group activities such as group reading, arts & crafts, science activities, and tech time. The library also distributes literacy kits, school supplies, and healthy snacks to our children and we offer a free summer lunch program to ensure no child goes hungry when school is not in session. At the libraries, we also provide digital literacy classes, literacy classes, and English Language Learner classes for adults. As restrictions ease, these classes will resume when it is safe to do so.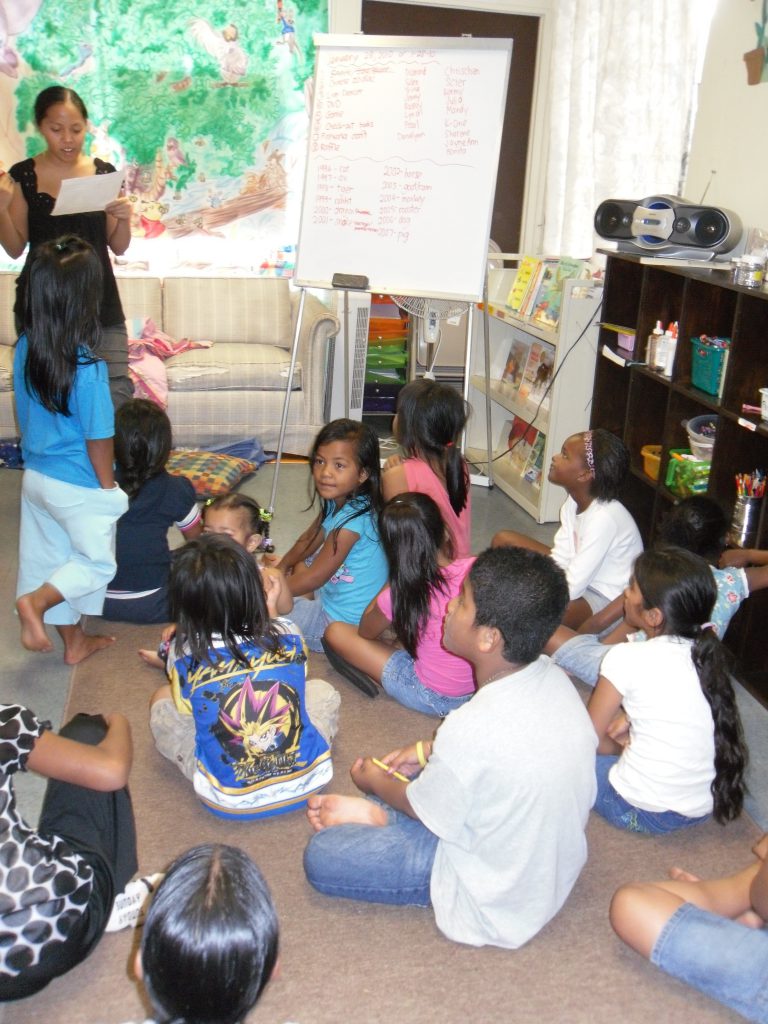 Kars4Kids: Can you tell us a bit about your Technology Rooms?
Amy Truong: Our technology rooms at the Family Literacy Libraries are equipped with desktop computers and printers to allow children and adults to access the internet and software to gain digital literacy skills, complete school and homework assignments and complete tasks such as online applications, creating a resume, or filing for unemployment. We also offer Kindles in the library for adults and children to use.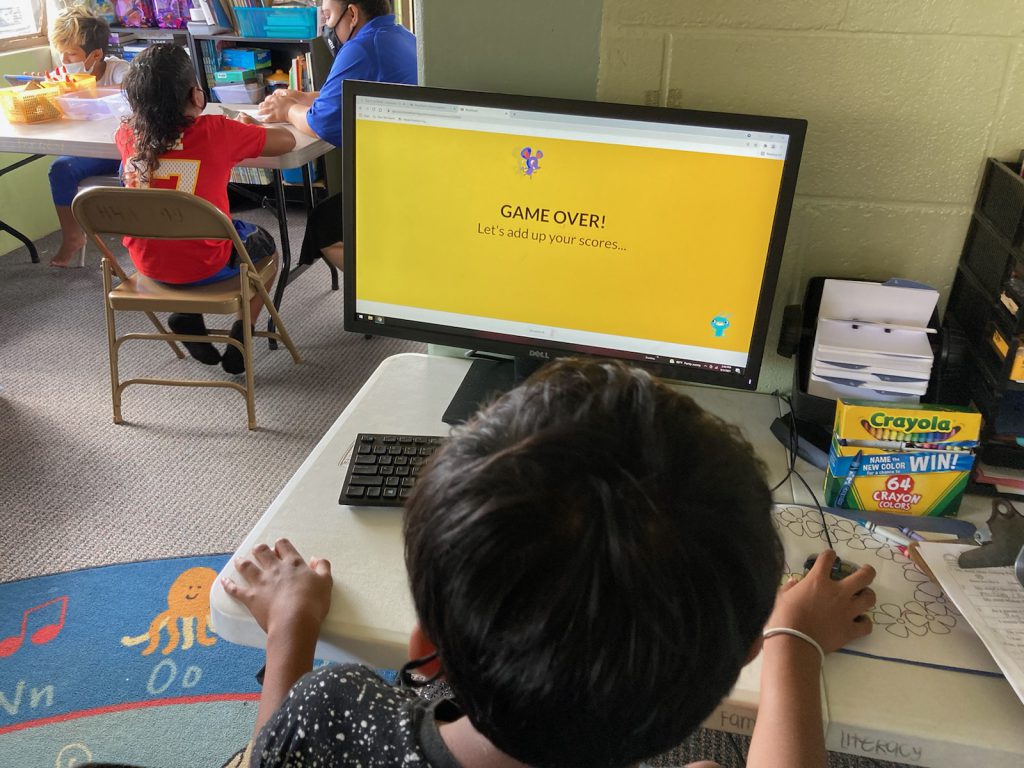 Kars4Kids: What is Book Nook?
Amy Truong: Book Nook is a virtual online tutoring platform that allows tutoring students in a remote or socially distanced environment. We have Book Nook on our laptops and tablets where our youth and tutoring staff can read and tutor together in a socially distanced environment. The platform tracks the child's learning and provides assessments and their improvement or regression over time.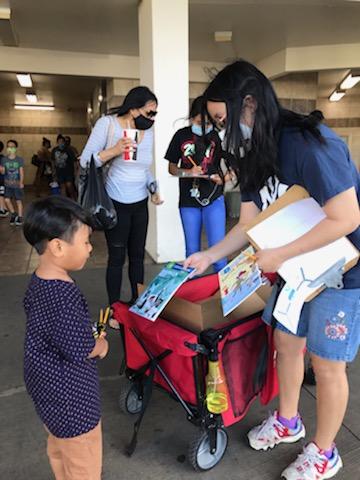 Kars4Kids: You offer Saturday storytime events. Can you tell us about that?
Amy Truong: Before the pandemic, our Family Literacy Libraries would be open on Saturdays, and there would be time for read-alouds where our staff or volunteers would read books or stories to our youth. During the pandemic, some of our volunteers and staff recorded story times and we posted them on our social media and YouTube channels for our children to continue storytime online.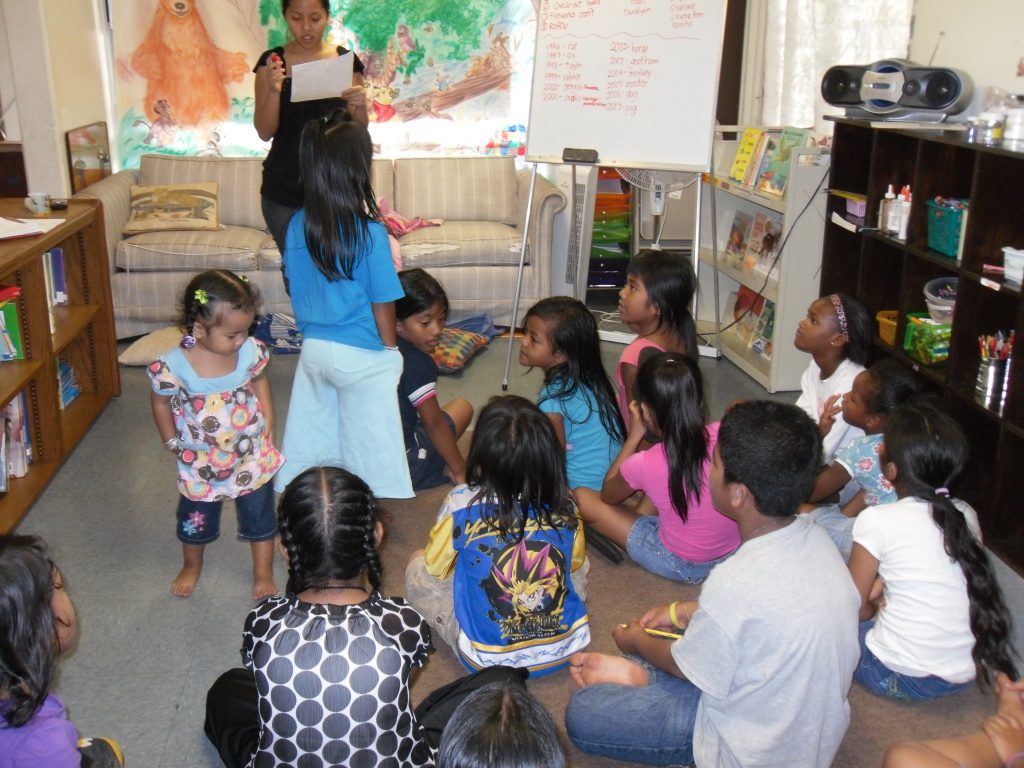 Kars4Kids: How many volunteers do you typically have on staff? What type of work do they do?
Amy Truong: Before the pandemic, we would have 200-300 volunteers annually helping with all of our programs and at our main office. To adhere to state and federal social distancing guidelines and keep our families and youth safe, we have limited our volunteering opportunities. Currently, we have about 100 volunteers who are adult literacy tutors and a few interns and volunteers for our bookmobiles. We hope to have more volunteers participate again as restrictions ease.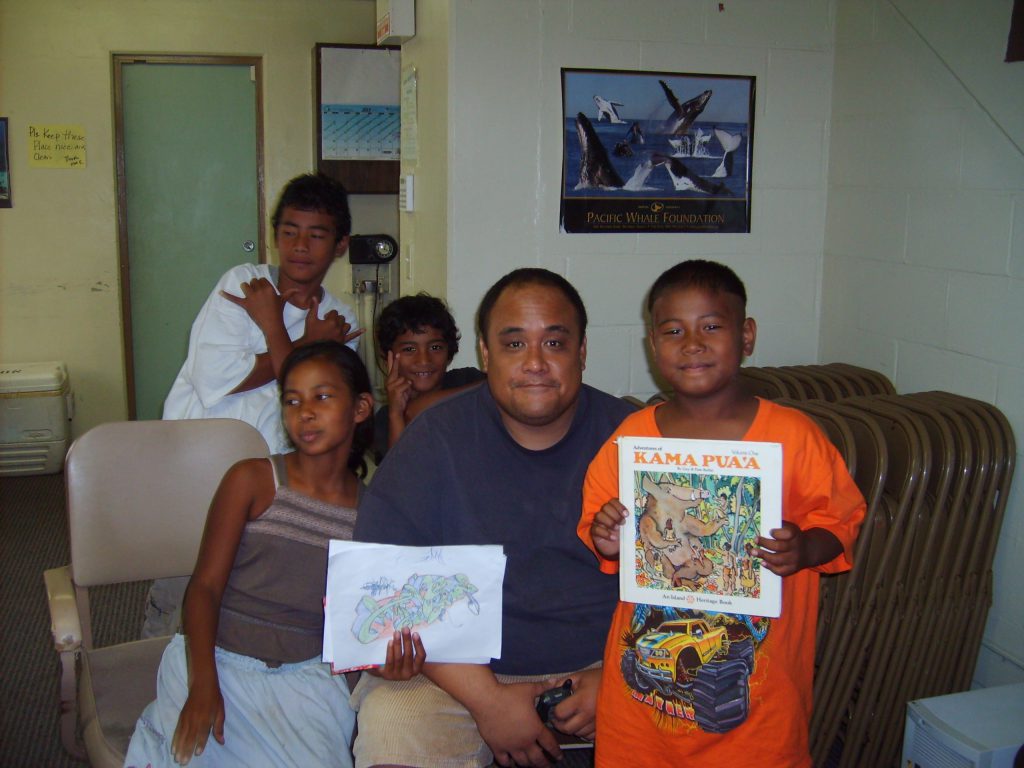 Kars4Kids: How has the pandemic affected your operations?
Amy Truong: We have found new and better ways to serve our communities while adjusting to the latest health and safety guidelines, such as using Book Nook – the online tutoring platform that allows for reading tutoring in a socially distanced environment. The pandemic also highlighted the importance of digital literacy skills and underscored the gulf between people who can leverage technology and those that can't – it's an equity issue. Access to technology and the opportunity to develop digital skills are critical for adults' and students' academic success.
To address this issue, Hawaii Literacy joined the Workforce Resiliency Initiative to reach the goal of connecting 100,000 people to opportunities to develop digital skills. The addition of this partnership to existing programs will help the 1 in 6 adults who struggle with reading and writing to reach a basic level of digital and traditional literacy to ensure they can participate in the initiative. We have created a digital literacy model to focus on connectivity, culturally informed digital skills training, and access to technology that can be scaled to public housing sites and other organizations that serve low literacy adults. Classes began this fall in honor of our 50th anniversary.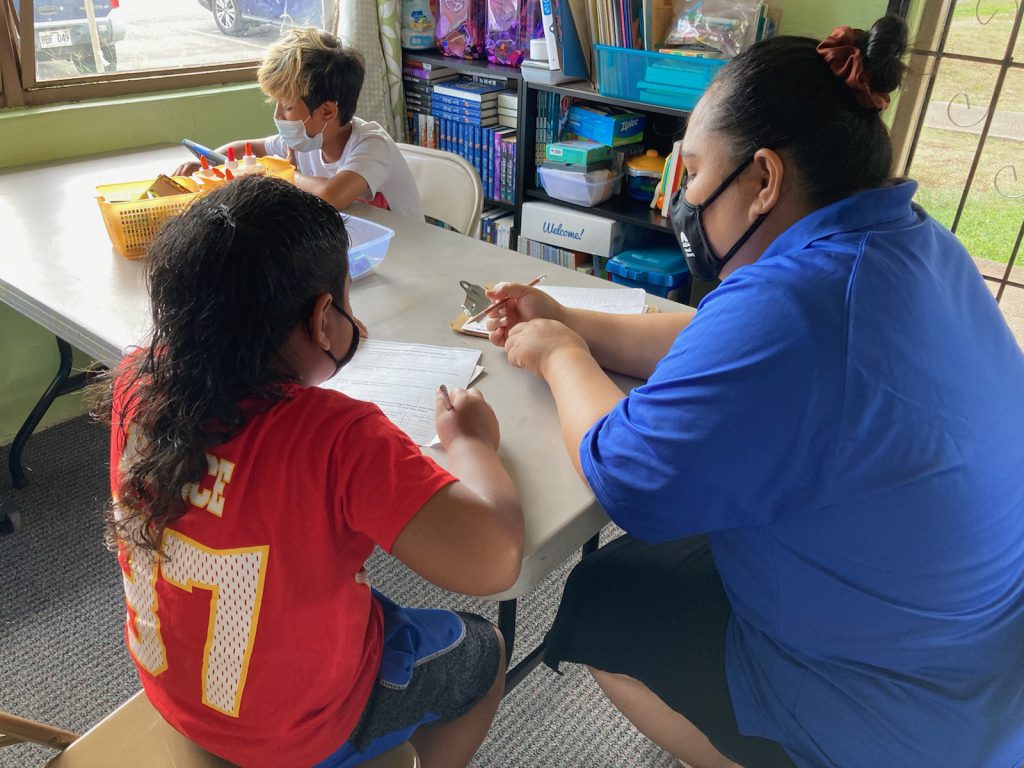 Kars4Kids: What's next for Hawaii Literacy?
Amy Truong: For the past 50 years, Hawaii Literacy has worked with communities disproportionately affected by high illiteracy and poverty and helped improve their reading, writing, school, and life skills and build the foundation for a better life.
We have recently launched our digital literacy program to help adu0lts gain digital literacy skills for future success and seek to begin service on our bookmobile in Kona on Hawai'i Island to support the underserved communities there. We strive to expand our services on the rest of the Hawaiian Islands to help end generational cycles of poverty and under-education and help our communities thrive.