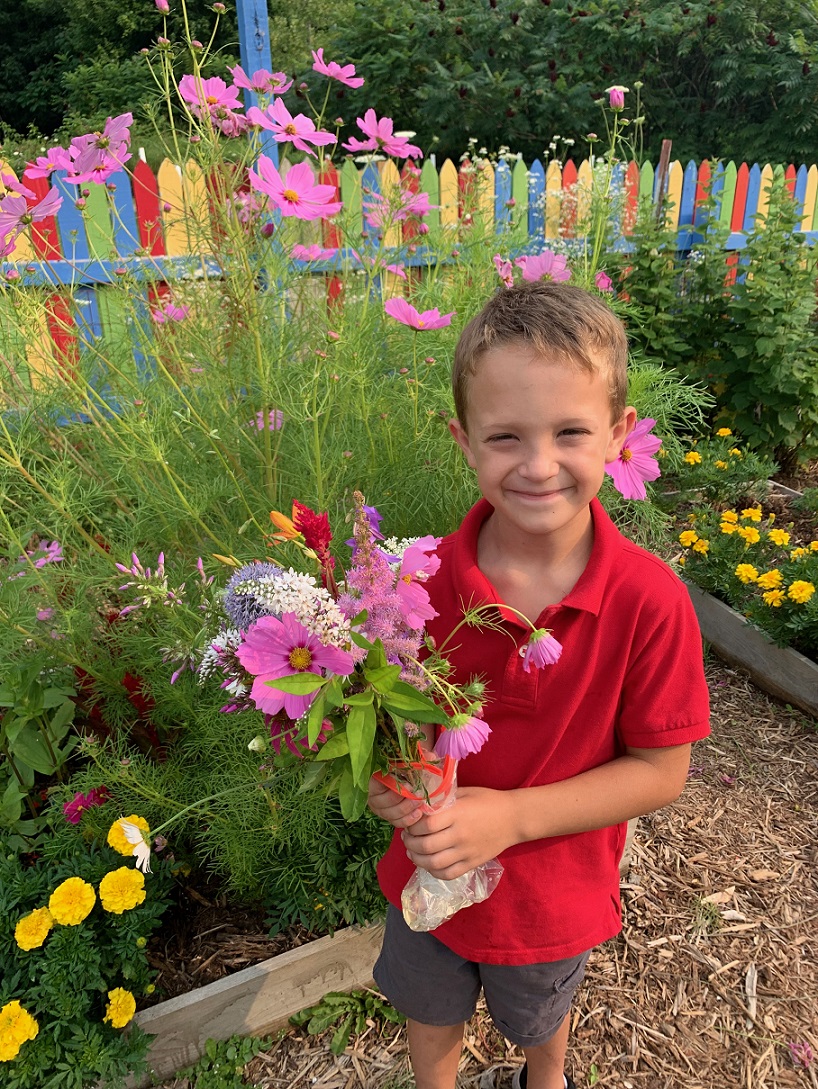 Kids Ranch Inc. understands that children with challenges need extra help to reveal and realize their fullest potential. This organization also understands that challenges come in all flavors and that every child is an individual requiring different types of assistance. A small grant was our way of supporting children struggling with a variety of issues that can get in the way of academic and life success.
We spoke with Kids Ranch Inc. Executive Director Penny Johnson to learn more about this work:
Kars4Kids: Tell us about your demographic. How many children do your serve?
Penny Johnson: Annually we serve 150-175 children ages 6-11.
Kars4Kids: For the purposes of the services you provide at Kids Ranch Inc., how do you define the term "struggling child?"
Penny Johnson: The life situations of many of the children we serve can be very challenging. Many of the children come from families that live in chronic poverty, several of the children have suffered the loss of one, or in some cases, both parents; many live with the chaos and pain of addiction in their families. Other problems the children present are depression, anxiety, undiagnosed learning disabilities, anger problems, grief and trauma; some have experienced more than one abandonment by parents or guardians. Children are referred to Kids Ranch by school counselors and teachers, social agencies, and parents or grandparents.
Kars4Kids: Kids Ranch Inc. offers mental wellness support. Does every child you serve require such support?
Penny Johnson: All of the children spend time with our retired family therapist. Sometimes they just need a boost to their self-esteem.
Kars4Kids: Can you give us an overview of the therapies and techniques you incorporate into the mental wellness support you provide?
Penny Johnson: Our mental health encounters with the children occur in both individual and group settings. Our goal is to teach them tools and skills for reducing stress and managing inner conflict, to develop self-soothing behaviors, and self-care skills. Some of the self-care techniques the children learn are mindful breathing, progressive relaxation exercises, the importance of physical exercise, mood management through cognitive change, problem solving skills, reframing situations to look for what they can change, or strengths they can build from their current situation. We seek to help the child discover that he or she is powerful and capable of choosing positive thoughts and behaviors. We teach them to work toward accepting what has happened in the past, and to reach for what can be in the future.
During the summer, we partner with Baraboo River Equine-Assisted Therapies. (BREATHE). They provide two hours of horsemanship opportunities for each child.
We don't have the capacity to offer ongoing case management for children or families. But our retired family therapist writes letters of referral and recommendations to physicians, social agencies, counselors, etc. to help each child get the professional help they need.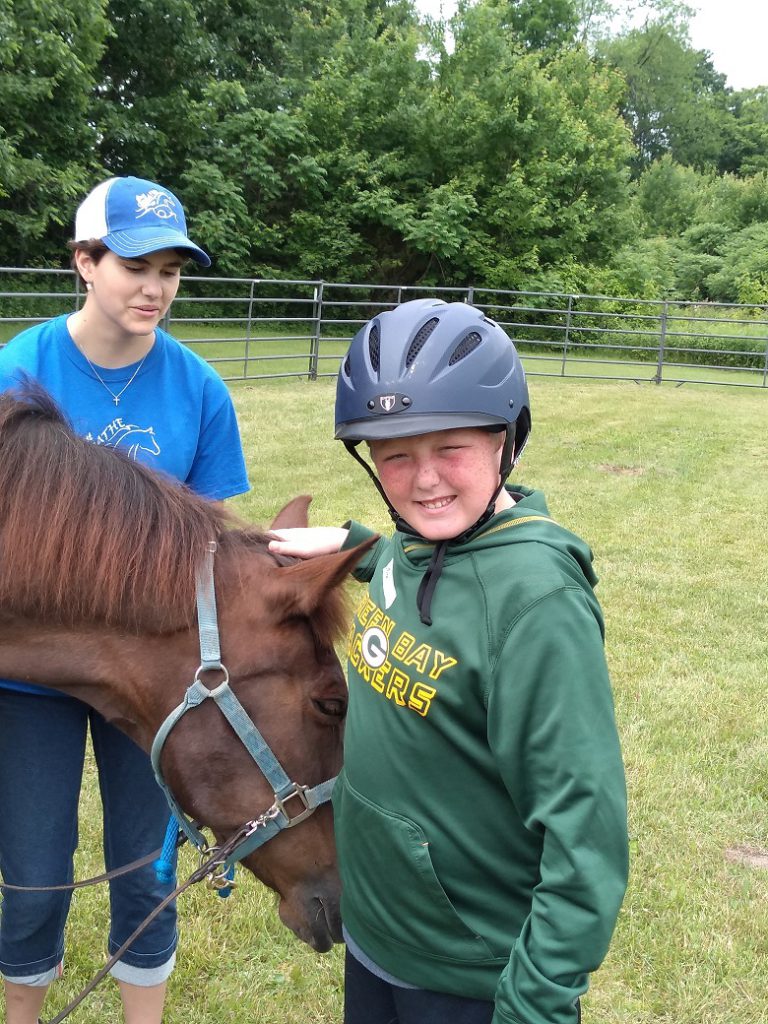 Kars4Kids: You offer literacy tutoring with the help of volunteers. How many volunteer tutors do you have?
Penny Johnson: The pandemic has definitely had an effect on the number of volunteers we have. Currently we have six tutors and two drivers. Pre-pandemic we had 20 tutors.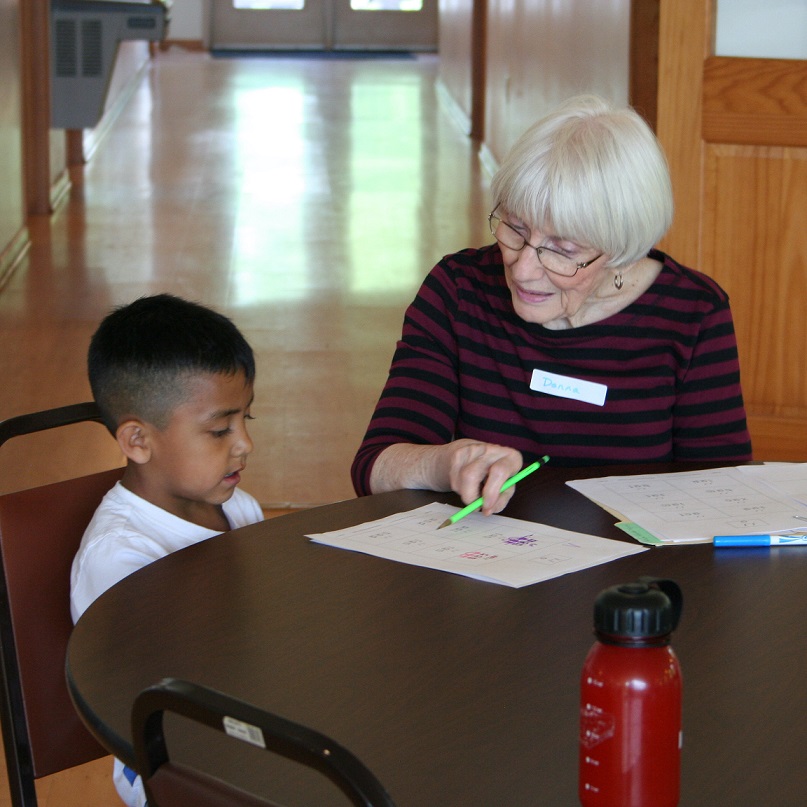 Kars4Kids: Talk to us about your summer day camp.
Penny Johnson: During the summer months, our focus is our beautiful 50-acre ranch in rural Wisconsin. Children from four local school districts, as well as from the nearby Ho-Chunk Nation, enjoy a two-week day camp. Each session is Monday-Thursday, 9:30 AM – 3:30 PM. Camp includes horse therapy, art therapy, hands-on nature experiences, hiking, gardening, and music, along with continued literacy tutoring and mental wellness counseling. Our naturalist leads groups along the many wooded trails on the property, teaching them an appreciation for nature. Our garden assistant helps the children maintain our garden and teaches them how to harvest produce, berries, and flowers to take home. Horse therapy is provided off-site at the BREATHE facility.
In 2022 we are introducing a challenge activity course to provide team-building and confidence-boosting games in the schedule. Children enjoy sitting on the huge front porch, interacting with a trained READ dog. Groups are deliberately small in order to offer personal attention. No more than 21 children attend each of the six sessions offered during the summer, most at no cost to their families.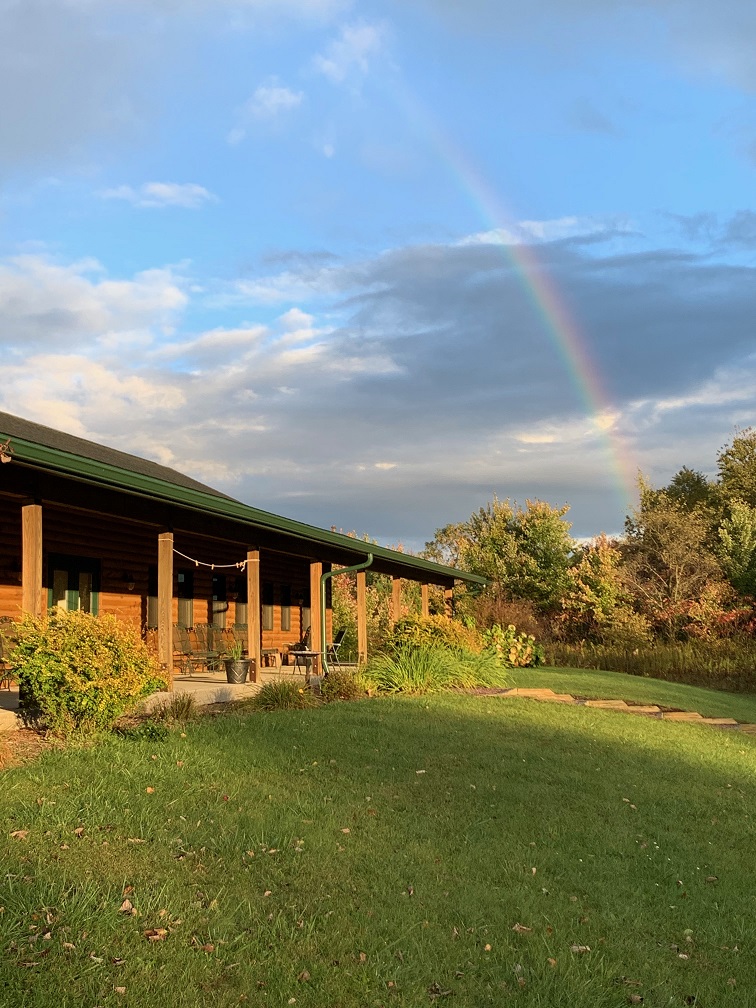 Kars4Kids: Is parental engagement important to what you do?
Penny Johnson: During the summer of 2020 and 2021, when pandemic restrictions forced us to cancel camp, we began "Family Camp." We invited one complete family at a time to spend half a day at the Ranch. They enjoyed hiking, nature activities, crafts, gardening, and more. Most importantly, each child and adult met with our Education Coordinator and our Mental Wellness Coordinator to be evaluated for literacy and mental wellness needs. Because of this highly successful program, we have now decided to include "Family Camp" as a permanent service. Our Mental Wellness Coordinator has also written a series of handouts to teach parenting skills.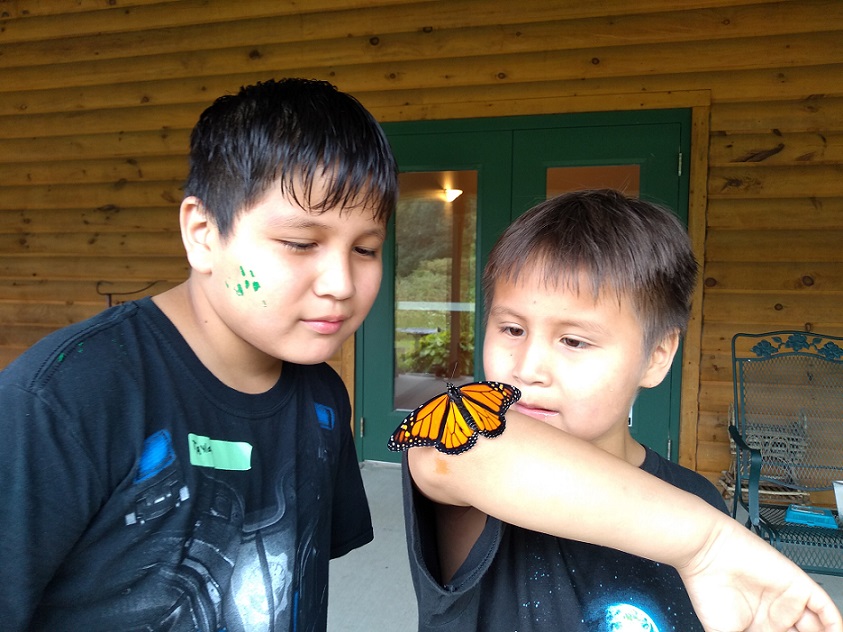 Kars4Kids: Tell us about one of your "sunshine moments."
Penny Johnson: A 2nd grade girl, we'll call her N, had suffered severe abuse and trauma at the hands of her father (now incarcerated). She suffered from effects of trauma on her learning, was behind in school in every area of learning, and could not read. Her behavior was also severely disruptive.
Our retired family therapist, Teresa Parker, asked permission to do a thorough psychological evaluation. She gathered all school pertinent records and evaluated the child for Learning Disability and ADHD. She recommended appropriate medical treatment for N. She also encouraged N's family to be taught parenting skills from the county mental health team involved with the case. N also continued with weekly Kids Ranch tutoring sessions.
With appropriate medication and new parenting skills in the home, the school progress reports show major improvement overall in learning, successful increase in reading abilities, and new socialization skills that involved new friendships. Teresa did a follow-up Self Esteem Check-Up that showed huge improvement in N's esteem and belief in herself. N's mom said, "My daughter is a reading machine! She loves to read now! Behavior reports from school give highest marks and say, 'Awesome!'"
Kars4Kids: How did the pandemic affect your operations?
Penny Johnson: Besides having to move to a family camp format, as mentioned above, our school year programs were also greatly affected. In April 2020, we experimented with providing families with laptops that had been donated by the county surplus department. The laptops had software and video clips that were originally designed to help train tutors in our unique literacy curriculum. Alas, families were simply not able to use the software, and the challenges of having children doing virtual schooling was already too much.
In May 2020 we tried to connect our tutors to their students via Zoom, but, again, this was not successful. The children we serve benefit from the very personal one-on-one relationships they have with their tutors, and Zoom just doesn't provide that.
In September 2020 we began limited in-person tutoring and mental wellness counseling. We only had a few volunteer tutors because our older volunteers weren't available. We also couldn't use the church or school classrooms as literacy sites. So we recruited volunteer drivers to transport children out to the ranch for their sessions. Eventually one church allowed us to use their fellowship hall, and that is where we still are.
Kars4Kids: What's next for Kids Ranch Inc.?
Penny Johnson: Short term, we are hoping to be able to reopen our tutoring/counseling sites in four communities in the fall. We are excited to be able to offer a full summer camp program this year. Kids Ranch will be celebrating our 25th anniversary in 2023. We are documenting our history and reaching out to some of the 3000 alumni that we have served for their stories.
While the pandemic curtailed our services, we used the time to strengthen our organizational infrastructure. We have a robust strategic plan, and we have adopted several important policies that address record retention, youth protection, discrimination, and confidentiality. We have re-structured our staffing model and created a dynamic donor database. We are prepared to move into our second generation of leadership, stronger than ever.
We are proud of our local grassroots organization, and we do not want to lose those personal, one-on-one services for which we are known. But we do want to strengthen our presence in the four school districts we serve, and that is our aim.