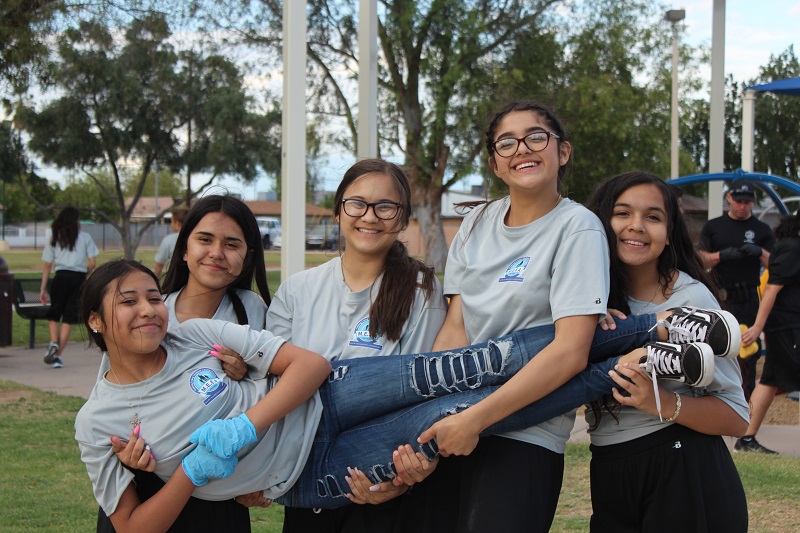 M.E.S.A. (Making Every Student Accountable) is a unique program for at-risk youth developed by the Mesa Police Department, Mesa Public Schools, and businesses and agencies in this Arizona community. Kids who end up in MESA are in danger of dropping out of school, joining gangs, and worse. M.E.S.A. works to get these kids back on track to a brighter future.
We see this work as critical, and so we were grateful to be able to give M.E.S.A. a helping hand with one of our small grants. What does M.E.S.A. do exactly, for these kids? We spoke to M.E.S.A. Youth Development Sergeant Robert Sheehan, to learn more.
Kars4Kids: You work with at-risk youth in your community. How are the youths you work with, referred to your program?
Sgt. Robert Sheehan: The youth are referred to the program by teachers and school administrators based on specific behaviors they are witnessing. Some of the behaviors consist of low grades, disrespect towards adults, and tardiness or school absences.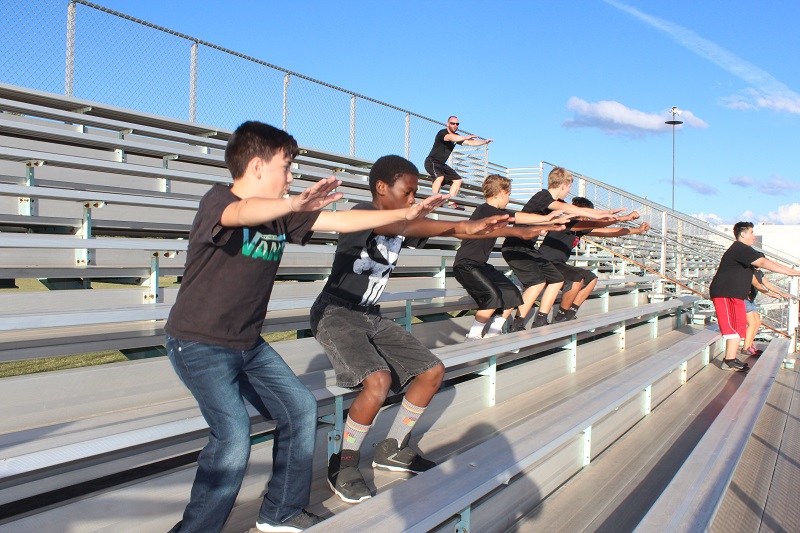 Kars4Kids: Why are junior high school students your target population for this program?
Sgt. Robert Sheehan: This program was created in response to a significant increase of the youth gang problem that spurred a Department of Justice study. During the study it was found that the areas with the highest level of human and social problems were on the City's west side. Even though the gang problem is not as significant today, the neighborhoods that surround Kino Junior High School are still made up of the same socio-demographic factors seen during that study.
According to statistics, the majority of Kino Junior High students are in the lower 10% of Arizona middle school family income and over 71% qualify for the free lunch under the National School Lunch Program. Only 18% of students showed proficiency in math and reading when tested by Arizona Department of Education compared to the state median of 26% and the in school suspension rate is 18% compared to the state median of 5%.
Kars4Kids: M.E.S.A. operates a 9-week program, twice a year. Part of the program is its classroom curriculum. Is your program taking the place of a regular school classroom? Are the students not currently attending school?
Sgt. Robert Sheehan: Our program is an after school program and we do not currently take the place of the schools regular curriculum. Our students are attending regular school however the overall chronic absenteeism rate is 18%. This is one of the struggles that we confront and aim to change. We promote school involvement during our program and with our program partners.
Kars4Kids: What types of community service do the participants perform?
Sgt. Robert Sheehan: Our service projects have a specific purpose to give back to the community in which the kids live. We have done projects from cleaning up a local park to rebuilding a fence for a citizen in need.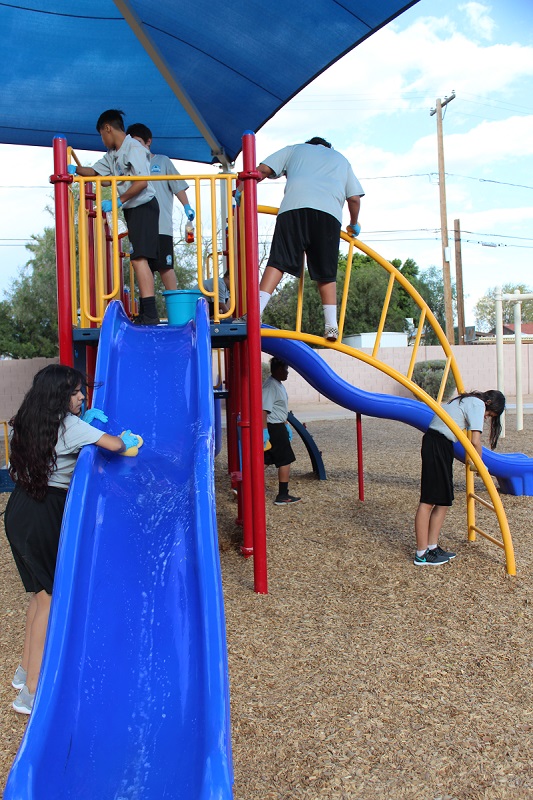 Kars4Kids: How do the children in your program see policemen at the beginning of the program? How long does it take for the children to see policemen as they really are: heroes?
Sgt. Robert Sheehan: Many of the youth in our program have had a negative life event that has involved the police. Some of the situations are where a parent has been deported, arrested for a crime, the student was a victim of a crime committed by a family member, or where the suspect was never able to be charged. All of these incidents can have a negative reflection on police officers. Through the program, the kids get to see that police officers are regular people who really care about their well-being and keeping everyone safe. It's not too long into the program where we definitely see the kids become comfortable around police officers to the point they confide in us with emotional insecurities or problems at home.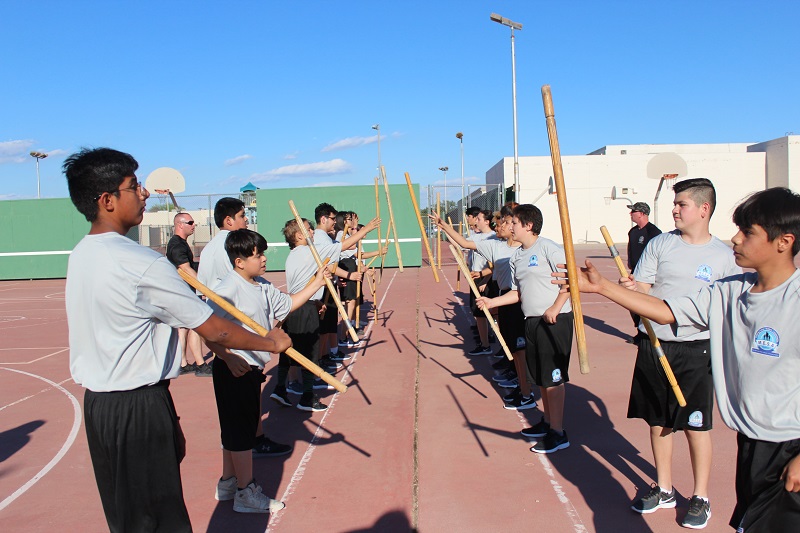 Kars4Kids: What kind of life skills does M.E.S.A. impart to its participants?
Sgt. Robert Sheehan: The MESA Program teaches self-reflection and wellness. The students are given instruction on proper exercise, nutrition, hygiene and etiquette for their overall wellness. We also give them classes on goal setting and resume building for future job seeking.
Kars4Kids: You've been around since 2007. That's long enough to see the fruits of your labor. Do any of the kids in your programs come back to show you where they are today? Can you tell us a success story?
Sgt. Robert Sheehan: We only recently created a tracking system that follows up with the kids' progress after the program. Since we started doing this follow up, we have found that for many of these kids, our program was a last chance agreement prior to being referred to an alternative school. After being a part of our program, 77% of the kids are still attending a public high school and are doing well. Another benefit of having these longer-term relationships, we have had some kids come back to speak to a current class about how the program impacted their life and how it is possible to succeed.
We had one young lady referred to us at 13 years old for excessive tardiness, disorderly conduct, disrespect of authority and public display of affection with a male student. Some of the acts she was performing in school were cursing and flipping off other students in the hall, having to be removed from classes for refusing to sit down or follow directions and responding with "I am not doing anything," being disrespectful to her teachers and then laughing about it when in the principal's office.
She successfully completed the program in the spring of 2016. She ended up coming back as a mentor student for the Fall 2016 and Spring 2017 classes. She is currently a sophomore in high school, she remains involved in numerous other programs that the Mesa Police Youth Development Unit provides like our Youth Leadership Academy and community projects, and she has a job and plays sports in school. She has volunteered to on numerous occasions to mentor other youth and speak at events. She is an inspiration and a positive role model for all.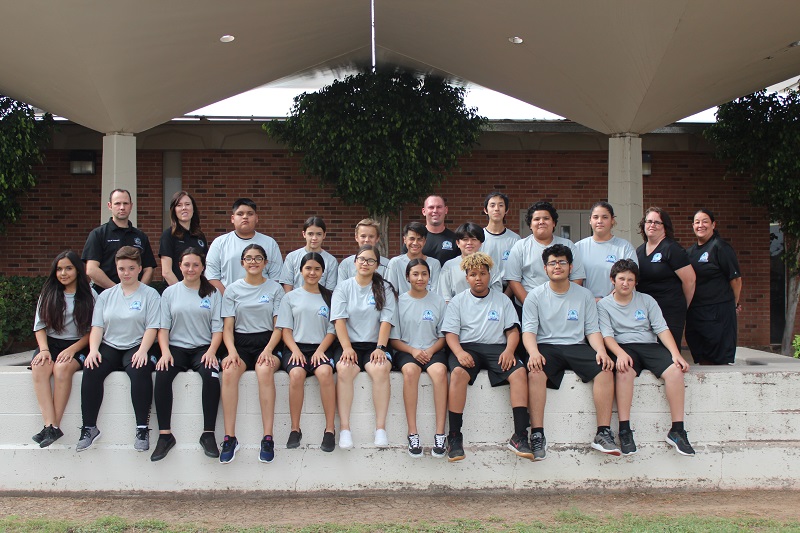 Kars4Kids: Why is team building an important component of what you do?
Sgt. Robert Sheehan: Studies have shown us that some kids join gangs for a sense of belonging to something greater than them or to share a common identity. Through positive teambuilding exercises they are able to achieve a common goal and accomplish something greater than they could on their own. These exercises end up bringing the kids closer together and showing them that, by working together and depending on one another, they can accomplish tasks that seem impossible.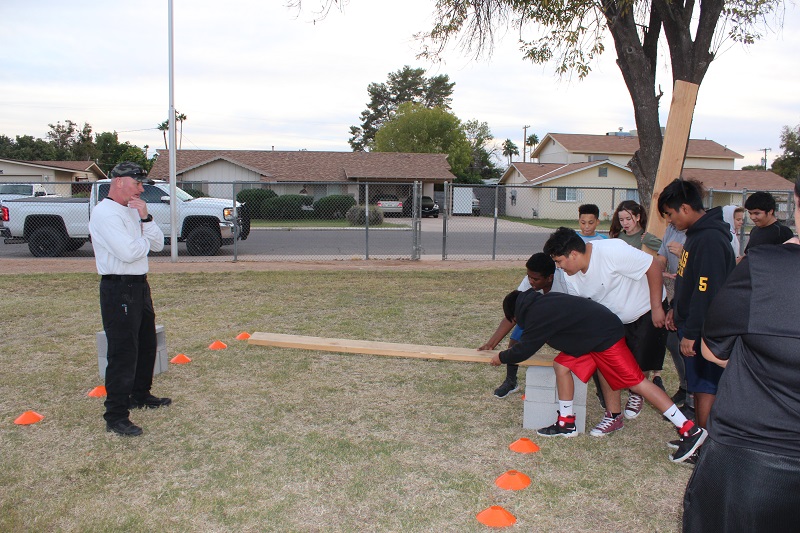 Kars4Kids: Is family engagement a part of M.E.S.A.? How so?
Sgt. Robert Sheehan: Family engagement is a part of the program. When we receive the list of students' names from school administrators, we go out and meet with all of the parents and explain the program to them. In order to meet the needs of the parents, we often have to go to their home or place of employment just to have this conversation. By meeting these parents where they are, they see our dedication and commitment to their kids
As a part of the meeting with the parents, we advise them that there is an hour and a half parent component every Tuesday night after the kids have their two hours. During the parent portion, we focus on exercises that show them that even though everyone may not be struggling with the same thing, everyone is struggling with something. The common bond brings everyone together to accomplish the same goal and that is raising our kids to be successful. The class time also focuses on topics that give the parents more tools to help their kids successfully navigate their crises.
Kars4Kids: What's next for M.E.S.A. Program?
Sgt. Robert Sheehan: During this past year, we have brought in new community partners and have elevated the amount of resources we can provide to the kids. The work that is now happening in one school is exciting and we plan to expand that to other schools within the district.