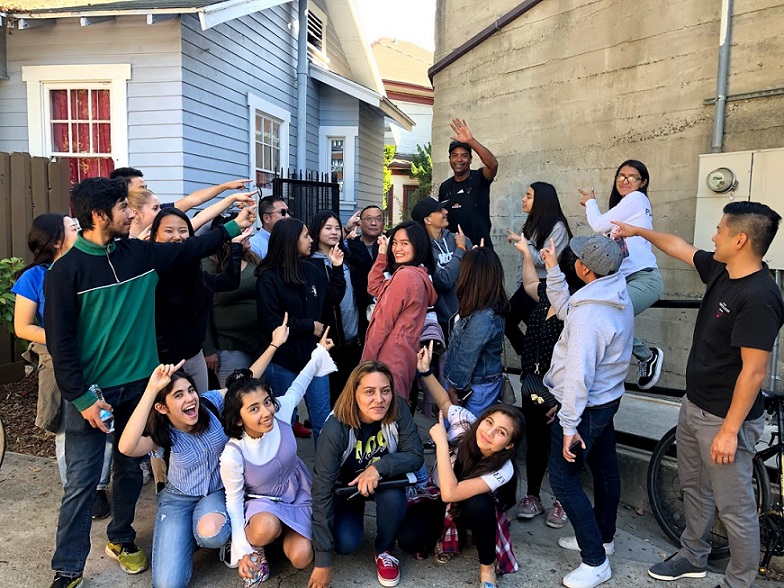 Mentor For Change is mentoring youth from low income neighborhoods in a novel way. A young person from a disadvantaged household may dream of someday becoming a doctor, but doesn't have a way to make that dream a reality. Thanks to its unique mentoring program, Mentor For Change is giving kids hope that they can go on to college and join the workforce in whatever capacity they wish. It's all about harnessing the power of the wider Los Angeles business and professional community.
Many of the orgs we support via our small grant program, enlist members of the community to help direct youth toward successful careers. But MFC is doing this in a novel way, and from what we can see, it's working. Part of its success, we believe, is that the thought of a fruitful career is the thing that spurs kids to excel in the classroom and to stay in school until they graduate.
We put some questions to Mentor For Change Executive Director Steven Yu, to learn more about this work:
Kars4Kids: Tell us about the kids you work with. What's your demographic?
Steven Yu: Since our inception in 2013, Mentor For Change has worked with youth seeking to change their lives for the better through mentorship. These are first-generation low-income (FGLI) youths from East and Northeast Los Angeles who come from economically disadvantaged households and attend Title I high schools. We have also begun providing support services to teens experiencing homelessness through our recent partnership with the Union Rescue Mission in Los Angeles.
Kars4Kids: What is career-based mentoring?
Steven Yu: Our mission is to unlock the potential in every youth through career-based mentoring. Each mentee who joins our program is asked: "What career/profession do you want to pursue in the future?"
The responses are diverse, spanning every kind of profession and industry, including teacher, physician, police officer, architect, athlete, filmmaker, video game designer, and so forth. MFC connects each mentee with a mentor who is a working professional already living out that youth's career aspirations. For example, if a mentee is interested in pursuing a career in medicine, we will recruit a doctor to mentor the mentee for one year.
The mentors who work with our youth are experienced professionals who have the capacity to provide resources and experiential learning opportunities to FGLI youths who would not have such access otherwise. MFC's mentees and mentors are grouped in a cohort of their respective peers so that mentees can be empowered and united with others of their own generation and community as well as with an array of adults who can offer the benefits of their rich and varied professional, educational, and personal experiences.
Kars4Kids: From your website: "Mentor For Change was [established] in 2013 to address two pressing concerns: lack of interest in education and stifled career dreams limited by socio-economic burdens."
Why aren't kids interested in education?
Steven Yu: I can say so many things about why these youths aren't interested in higher education, but from the perspective of Mentor For Change, in under-resourced communities, educational and career aspirations are vague possibilities, not priorities, as financial and environmental pressures push career dreams aside.
"What do you want to be when you grow up?" is an age-old question often asked, but the "how" or the actual path to becoming successfully employed and achieving their career aspirations remains a mystery for youths who come from under-resourced neighborhoods and low-income households.
Often, the actual path to becoming successfully employed and achieving their career aspirations remains ambiguous and far out of reach. Because of the lack of credentials and training, options for meaningful employment are limited in an already competitive job market. Through our program we strive to build the foundation of our mentees' educational attainment, professional achievement, and overall well-being through community support and mentorship. Ultimately, our objective is to create a space where the mentees' career dreams become a tangible reality and will consequently inspire them to excel academically.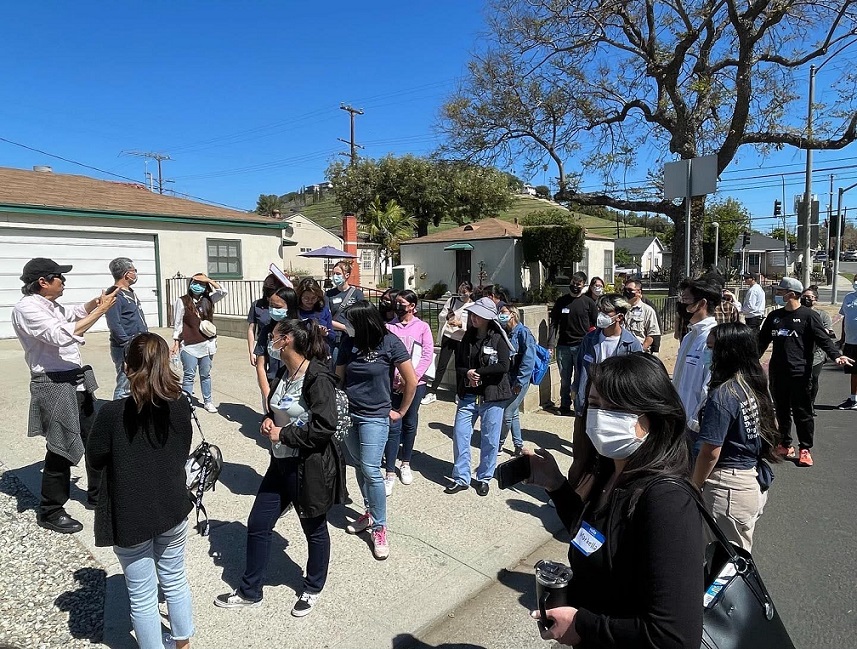 Kars4Kids: Can you tell us a bit about yourself as the MFC founder? You've had to overcome some challenges.
Steven Yu: I was born and raised in Los Angeles. My addictions during my teenage years led to some dire consequences: I was kicked out of four high schools and incarcerated in LA County's Juvenile Hall for nearly a year. I finished high school from a county probationary school and at age 18 moved out of Los Angeles and transplanted to Jacksonville, Florida.
During that critical time, I had absolutely no direction and felt completely lost. One evening I saw a documentary about Mariah Carey and learned that her vocal talent—early in her career—was not a natural talent. She'd had to work hard for her "gift." Carey invested countless hours developing her musical abilities.
Having grown up surrounded by classical music (my mother was a classical singer), I thought to myself, "Maybe if I work hard enough, I can do something with music."
The next day I enrolled in the local community college as a classical voice major. I had found my passion. And for the next two years, I studied diligently, practiced singing several hours a day, and passionately sought out anyone and everyone who could teach me about music. I surrounded myself with role models and people who were walking the path I was envisioning for myself.
After I completed my AA, I transferred to the University of Southern California and ultimately graduated with a degree in International Relations. My experiences had taught me the value of mentorship, and since then I have always surrounded myself with mature people I can learn from. Thus, the challenges and lessons of my own life journey are what ultimately led me to launch Mentor For Change.
Kars4Kids: What are the challenges involved with being a first-generation college, low-income youth?
Steven Yu: As already referenced above, FGLI youths have limited access and that means limited opportunities and that means external constraints on their life possibilities. There are artists, writers, inventors, innovators, and leaders latent within these youths; however, without models in their own lives to see, hear, and interact with, they do not have the direct examples of educational and professional attainment in their families and neighborhood communities to be inspired by, supported by, and to follow.
For middle-class and upper-class youths, there are well-established pipelines that nurture, equip, and guide them from one opportunity to the next from their childhood through to adulthood. However, FGLI youths don't receive those same empowering inputs. FGLI youths face personal and collective obstacles to their gaining access to enriching opportunities: being pressured early on to work and earn for the household's basic needs of food and shelter; being saddled with childcare and elder care responsibilities; being discouraged from participating in afterschool activities because they have work and family care responsibilities; the violence engendered by poverty in their neighborhoods and households, and the list goes on and on. We have had students who became victims of violence merely for being in the wrong place at the wrong time, and the terror and physical harm they have suffered as a result are powerful impediments to achieving their highest aspirations.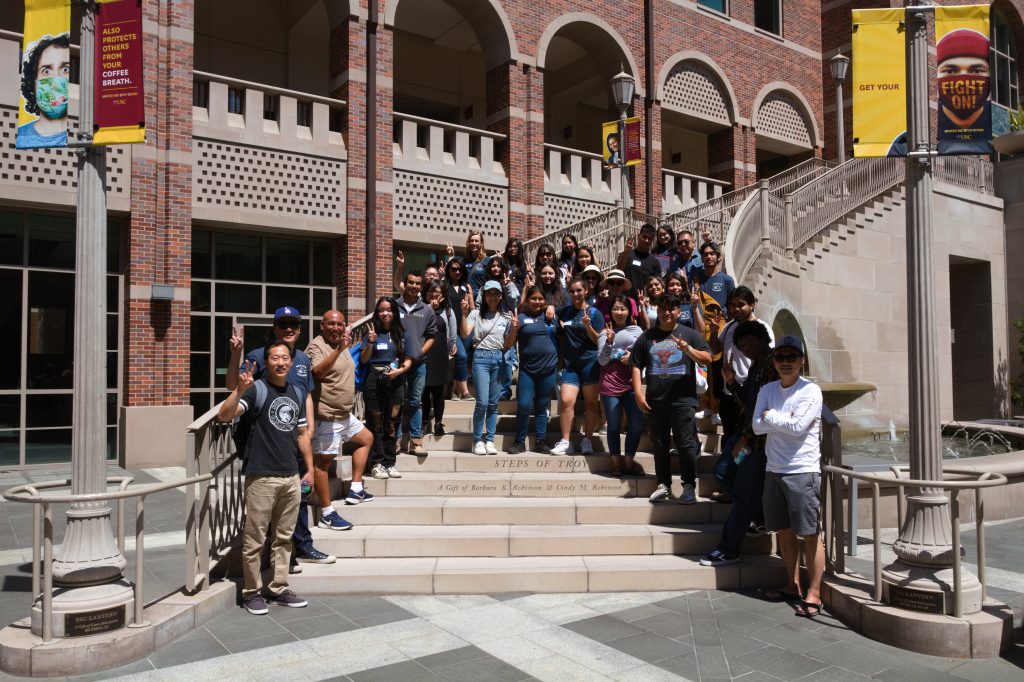 Kars4Kids: Talk to us about Community Impact Projects. How does this program work? Can you give us an exclusive inside look, so to speak, of some recent projects?
Steven Yu: The goal of the Community Impact Project is to directly apply everything the mentees learned towards a felt need in their specific neighborhood communities. They do this by utilizing the knowledge and skills they learned from the eight personal development workshops, incorporating the profession of their mentor into their project, and partnering with a local community-based organization. For instance, recently a mentor (a physician's assistant) and mentee partnered with a local homeless service provider and started a medical supply campaign to donate to the homeless shelter. The mentee not only fundraised to provide supplies, but she also collaborated with her mentor to host multiple health education workshops at the homeless shelter.
After the execution of their service project, the mentees give oral presentations of their CIPs at their MFC graduation before an audience of their peers, mentors, family members, MFC's stakeholders, and other community partners/supporters. Through this final presentation of their capstone projects to the greater MFC community, the mentees contribute to the collective intelligence – and equipping – of their cohort and supporters.
Kars4Kids: How many volunteers do you have on staff at present? How much time do they spend with their mentees? What is the typical length of the mentoring partnership?
Steven Yu: Our program is built on one-to-one mentoring. In our 2022 cohort we had 16 mentees and 16 mentors (volunteers). The mentoring partnership is a one-year commitment; however, some mentor-mentee pairs choose to continue in their relationships for much longer. During the program year, mentees meet their mentors minimally twice a month (i.e. participating in MFC's monthly personal development workshops and also meeting one-on-one for jobsite tours and other customized experiential learning opportunities sponsored by the mentor). In the 2022 cohort alone, our mentors collectively served a total of 850 hours of community service. In addition to our 16 mentors, we have a pool of a dozen non-mentor volunteers who have provided hosting support at our monthly personal development workshops, fieldtrips, and graduation event.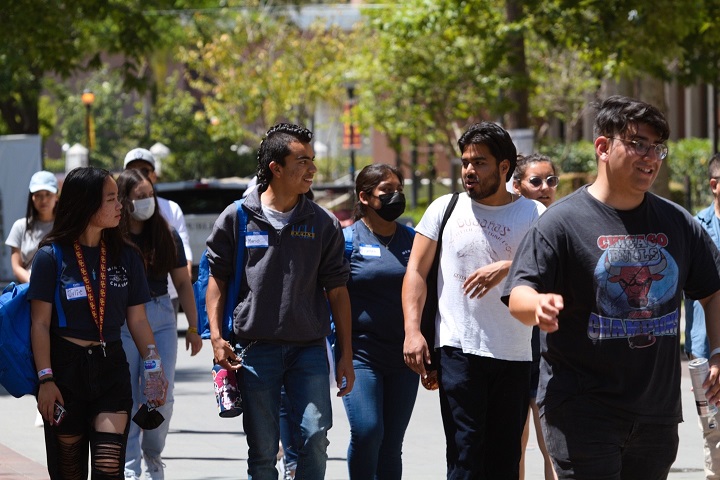 Kars4Kids: You're getting amazing results. Can you describe the impact of your program for our readers?
Steven Yu: The higher education and employment attainments of our program graduates demonstrate the efficacy of MFC's individualized and cohort-based mentorship. As of fall 2022, 100% have graduated from high school; 91% have pursued higher education immediately after graduation; 29% have earned or are earning their associate's degrees; 60% have earned or are earning their bachelor's degrees, and 9% have earned or are earning their master's degrees. Also, 100% of those who have completed their higher education to date have been employed in their chosen industries, including education, engineering, health/medicine, and social work.
The efficacy of our mentorship program is also evident in our mentees' community engagement through public service: 100% do volunteer work as high school students and at least 69% continue in college and thereafter. Our vision is "Mentoring for a Better Tomorrow," and our quantitative and qualitative data both evidence that this vision is being fulfilled by every cohort that graduates from our program. Not only are our mentorship program graduates making life better for themselves and their families, they are also contributing as change makers in the greater Los Angeles community and beyond.
In fact, we have one graduate who after completing her master's in social work at Columbia University in 2020, is now working as a therapist in NYC schools. Our mentorship program graduates are effecting positive change in every aspect of their lives—family, college, profession, and society—because they have been shown their strengths as critical thinkers, leaders, and restorers through what they've learned and applied in the MFC program.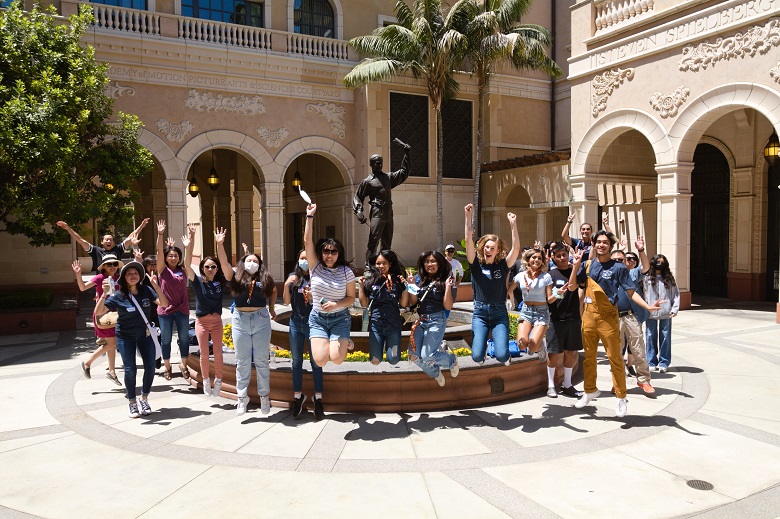 Kars4Kids: What's next for Mentors of Change?
Steven Yu: For the past two years, MFC has been exploring what it would look like to extend our services to teens experiencing homelessness. Thus, over the past few months, our leadership team and board have been establishing a strategic partnership with the Union Rescue Mission and other community partners to launch a new program for mentoring youths experiencing homelessness. In 2023, we will be partnering with two Union Rescue Mission sites to provide direct support services to their youths. The past nine years of experiences have demonstrated the transformative impact of warm, supportive mentoring relationships on a low-income teen's life. Now, we are taking that evidence-based programming and customizing it for the unique needs of youths experiencing homelessness.