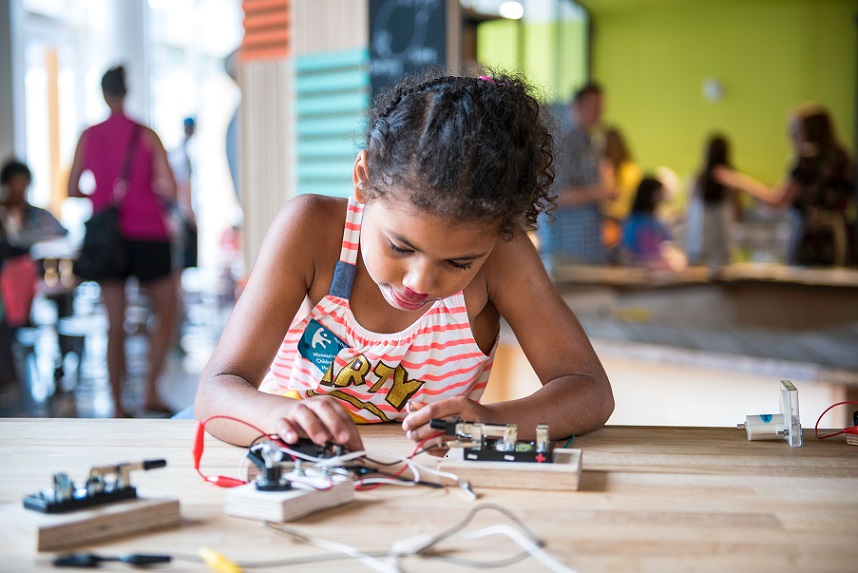 Minnesota Children's Museum is a place where play is the central focus. This is important not just because play is fun, but because play is one of the main ways in which children learn about the world that surrounds them. We know that play is crucial to child development, and so we were happy to give the museum one of our small grants.
We wanted to know more about the museum so we went to Jamie Brother, family learning program manager for the Minnesota Children's Museum. Brother, an early childhood development specialist with more than 20 years of experience in early childhood education and adult learning, was happy to answer all our questions. Here is what we learned about the museum and  how play helps children learn:
Kars4Kids: How is playing at the museum different from playing at home?
Jamie Brother: Playing at the museum is a totally immersive and interactive experience that is designed to spark children's learning through play. We have 11 exhibits that offer a lot of variety including a vibrant pretend town, a makerspace, a wacky car wash, a dedicated toddler area, a laser maze, a four-story climber and giant spiral slide and more.
The activities throughout the museum are open-ended and empower kids to discover their own interests, make memories with their families and build important skills like critical and creative thinking.
One thing we consistently hear from parents is that when they are here at the museum, they can be present and play with and observe their kids away from the distractions at home (doing the dishes, laundry, etc.). This allows them to really see their kids and often discover something new about them.
Another benefit of visiting the museum is that it allows kids to interact with and play with many other kids and families from the community, which gives them a chance to build social, emotional and collaboration skills. 
Kars4Kids: You advise parents to support their children, in part, by resisting the urge to show them how to use tools, in for instance, the makerspace studio. How does this support children? 
Jamie Brother: It's like the wise saying imparts: "Tell me and I forget, teach me and I may remember, involve me and I learn." When kids do things for themselves, they learn, figure things out, solve problems and persist – important skills that serve them well in school and throughout life.
When parents show a child how to do something, the child tends to mimic exactly what the adult is doing. When kids are empowered to use tools and materials themselves, they often use those things in innovative and surprising ways that build their creative and critical thinking skills.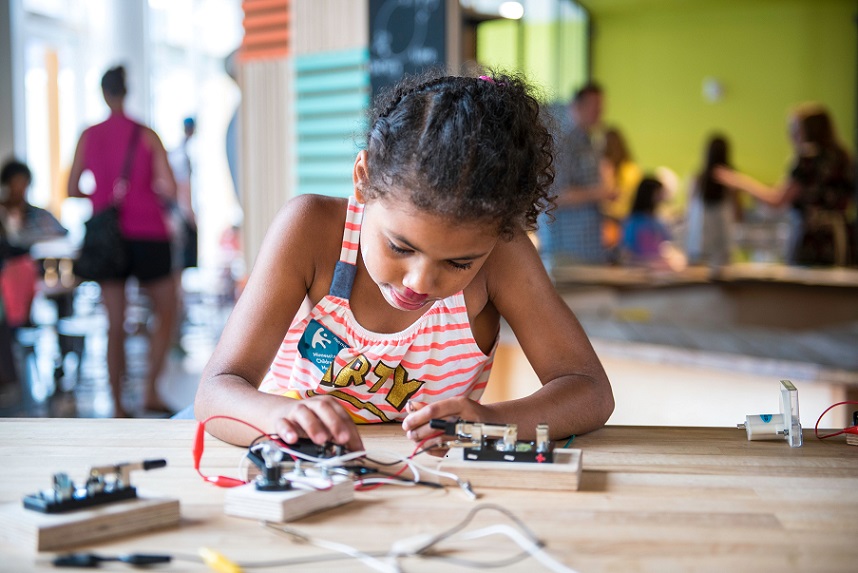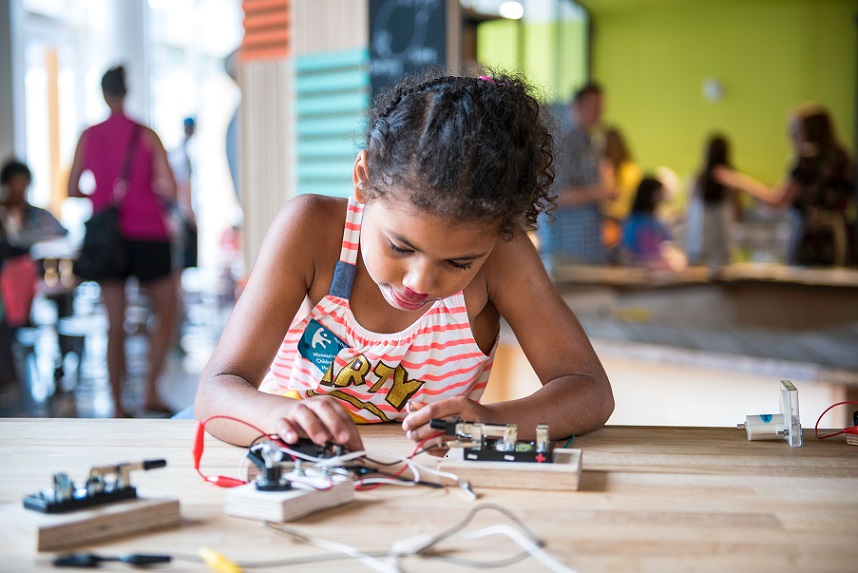 Kars4Kids: In your Sprouts exhibit for babies and toddlers, you offer water play. Why is it important for babies to play with water?
Jamie Brother: Water play is a sensory activity that is important for kids of all ages. We have a few spots for water play throughout the museum, including a large water table with whirligigs and fountains in Sprouts, our gallery designed specifically for kids ages three and under.
Through water play, children gather hands-on information about their world and activate their senses. They build motor skills, experiment with cause and effect and learn basic concepts in science and math such as flow, motion and volume. Plus, almost all kids love to play with water; it brings joy and there's a calming aspect to it, too.
Kars4Kids: What is your most popular exhibit?
Jamie Brother: Since we reopened as an all-new museum in 2017 following a major renovation, Our World in the Best Buy gallery has been our most popular permanent exhibit. Our World is a pretend town that allows kids to work in a post office, fire department, food stand, hardware store and more. In this exhibit, kids can try on different roles and work together as part of this vibrant community.
We opened a new experience in November 2019 called Noodle World, which is an immersive play space made entirely of pool noodles that has been wildly popular.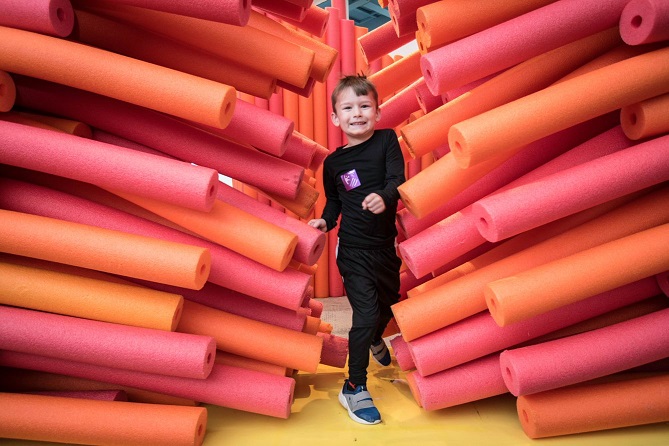 With the newly renovated museum, we're able to change the experiences compared to the old museum, which was more static. We're always working on new experiences to delight our visitors and offer them something new each time they visit. And, we host new special exhibits every few months that add to the variety of experiences such as Wild Kratts®: Creature Power®, Curious GeorgeTM: Let's Get Curious! and Hot WheelsTM: Race to WinTM.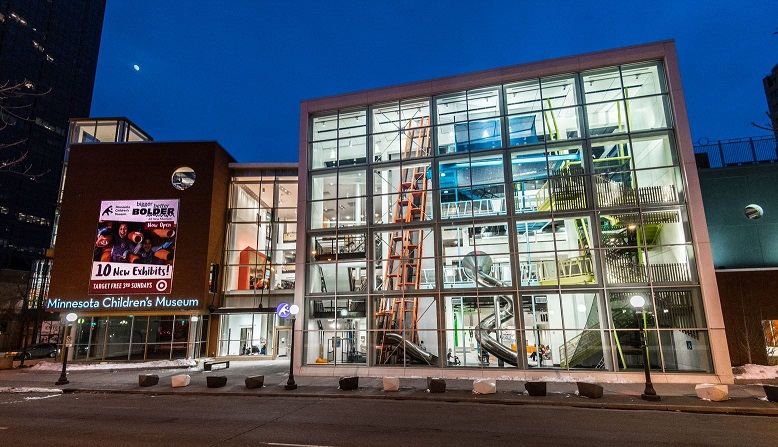 Kars4Kids: You offer a 40-foot-high netted catwalk and a giant spiral slide at The Scramble. How many feet long is the slide? Why is it important for kids to have daredevil opportunities, albeit in a safe, padded space?
Jamie Brother: It's important for kids to have opportunities to take safe risks because it allows them to overcome challenges, build confidence and self-control. The spiral slide in The Scramble is 17 feet long, but there's also a smaller slide in the gallery, which allows kids to start small and gradually build up to the larger slide, building their confidence along the way. Similarly, there are different levels to the climber so kids can build up to the catwalk when they feel comfortable and are ready for that challenge.
Kars4Kids: Tell us about Our World. Why do children like to pretend to do adult jobs, like fighting fires, working as a postal clerk, or in a hardware or grocery store? 
Jamie Brother: Kids are always watching the world around them and want to do what they see adults doing. This exhibit gives them opportunities to work together and feel like a grown up, which builds confidence and collaboration skills.
Our World is centered on the idea of a community, which is a theme children tend to gravitate toward. They naturally want to do for others and take on different personas and roles, and this exhibit offers them many opportunities to do so.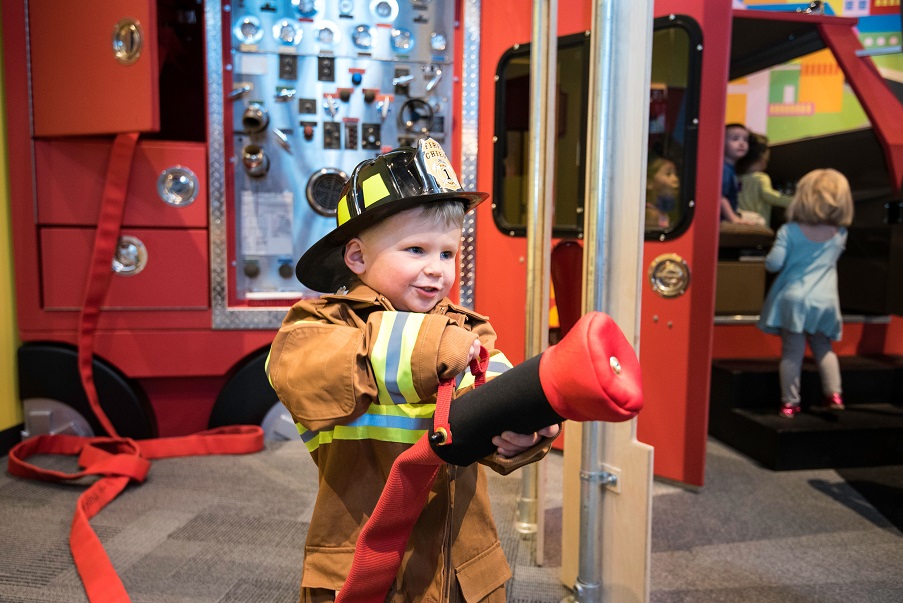 Kars4Kids: Tell us how Super Awesome Adventures differs from your other exhibits. What is the focus here?
Jamie Brother: Super Awesome Adventures is an exhibit made up of adventurous activities like a laser maze, green-screen climbing wall, balance boards, and an outer space race area. Kids build coordination and gross motor skills, but because of the different scenarios and environments, it also empowers kids to gain communication skills as they tell stories about their adventures.
We are currently designing a new iteration of this space that will feature a shipwreck, towering cliffs, caves and more to explore.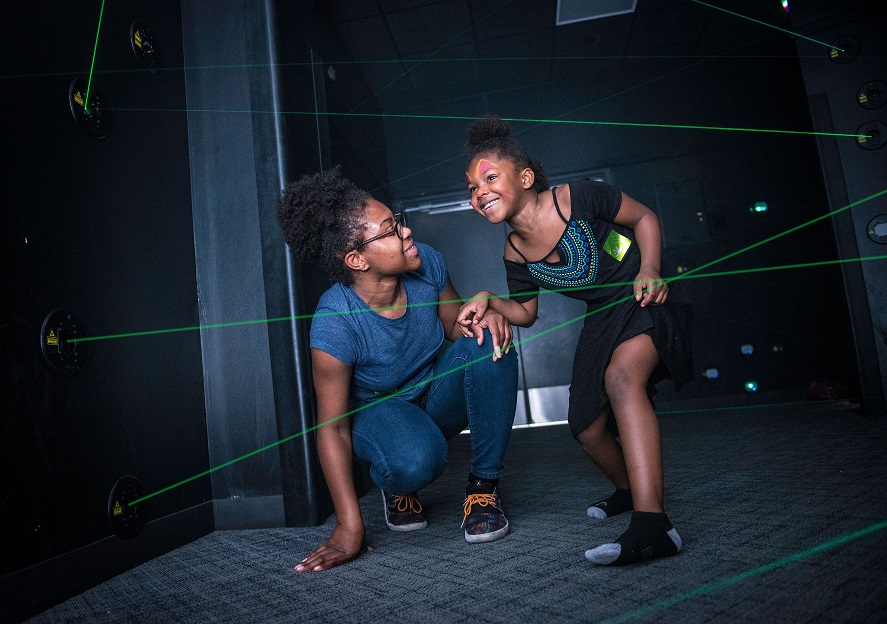 Kars4Kids: What makes an activity "open-ended?"
Jamie Brother: The vast majority of the experiences in the museum are open-ended, which means there's no right or wrong way to do the activities. There's no set outcome. This is very intentional because while all play is beneficial to kids, open-ended or free play is particularly beneficial. It allows kids to pursue and discover their own interests and build important skills like confidence, critical and creative thinking, communication, collaboration and more.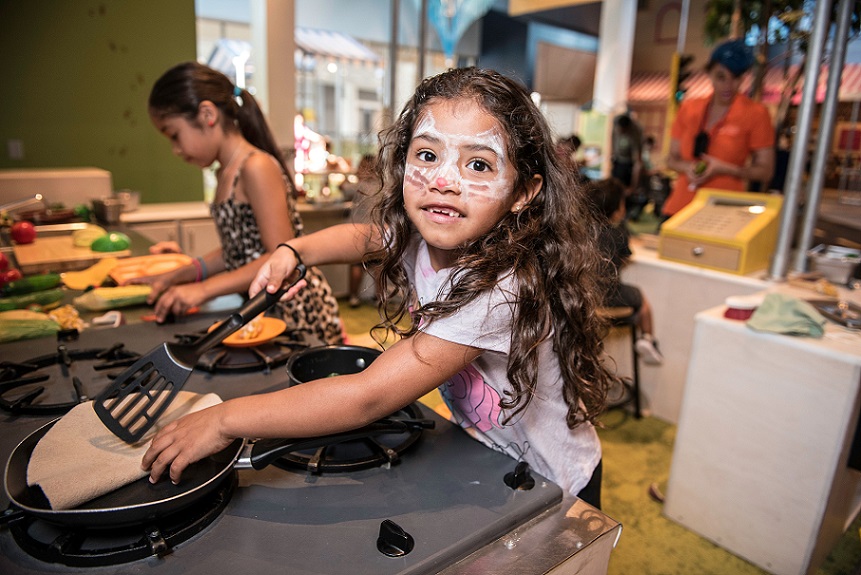 Kars4Kids: You distribute about 5,000 free memberships for children from low-income homes, yearly. How does this work? How do you locate these children in need?
Jamie Brother: We want to make sure the open-ended play that happens here at the museum and the benefits that come with it are open to all families in Minnesota. That's why we offer scholarship memberships to families who may otherwise not be able to afford to visit. Families who qualify, receive free annual memberships, which gives them unlimited access to the museum. Much of our fundraising activities support these memberships.
There are a couple of ways we reach potential scholarship members:
1) Often families seek out information on our access program so we have information on our website and our membership team and box office staff are always available to provide help and information to anyone interested in learning more and applying for a scholarship membership.
2) We partner with community organizations to provide scholarship memberships to families they serve. Partners include all of the Head Start programs in the 7-county metro area, Minneapolis and St. Paul, ECFE, Way to Grow, YWCA Minneapolis, Habitat for Humanity, libraries, and others.
Kars4Kids: What's next for the Minnesota Children's Museum?
Jamie Brother: We're always looking to provide dynamic playful learning experiences for families in Minnesota. As part of this goal, we're currently working on a few new exhibits: 1) Wallace & Gromit and Shaun the Sheep: Shear Genius! will debut here at the museum in June 2020 before it goes on tour in North America; 2) An immersive exhibit based on a real shipwreck in Lake Superior, will open in fall 2020.
In addition to building and providing physical experiences for play, we're also focused on raising awareness about the power of play and helping parents support their children's playful learning. This is important work since more and more research points to the benefits of play, yet the amount of time kids spend playing continues to decline due to pressures such as academics, structured activities and screen time. We've recently launched a series of workshops for parents on brain development and the power of play and we plan to continue sharing information about the truly remarkable benefits of play through our platforms and through partnerships with family-serving organizations and advocates in the community.
Learn more about Minnesota Children's Museum and the power of play at mcm.org.
(all photos: Bruce Silcox)