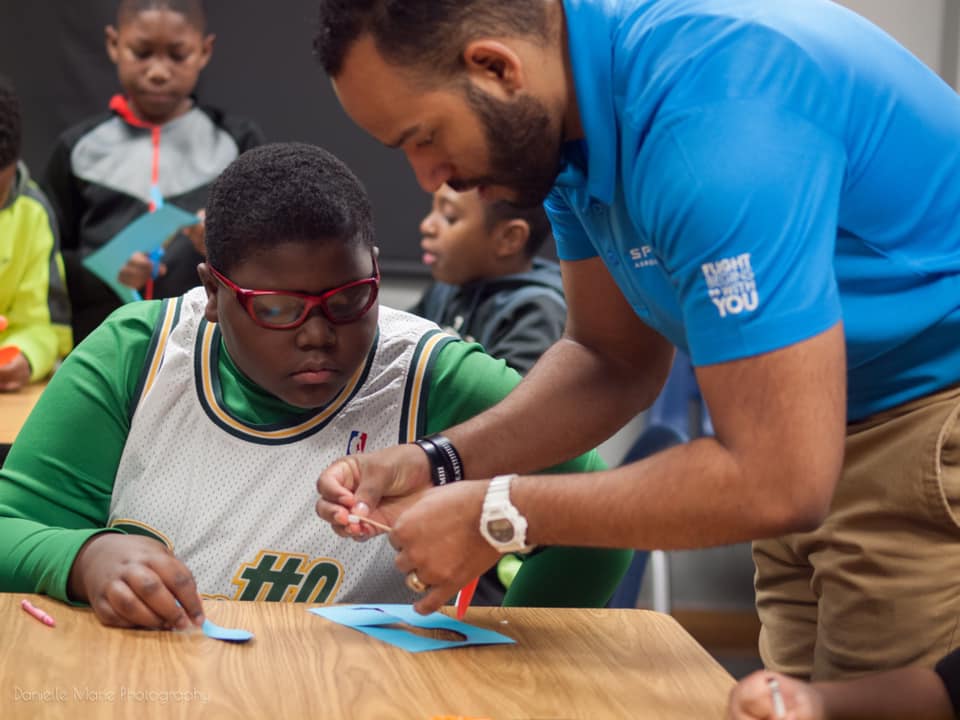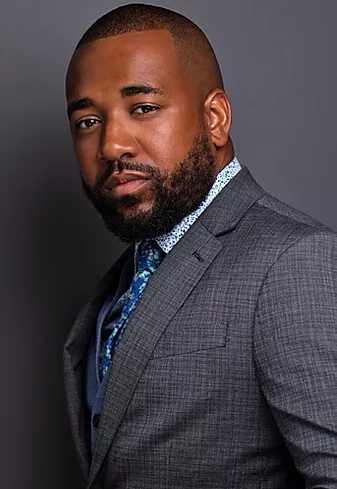 Real Men Real Heroes has a winning formula to get kids to aspire to greatness: put them together with people who have made it—people who are tangibly successful in school, career, and life. Because seeing is believing, and this can spur kids on to try that much harder to get there, too. Mentoring and showing kids that success can be had, is something we believe in, which is why we gave Real Men Real Heroes one of our Kars4Kids small grants. We spoke to Real Men Real Heroes Executive Director Kyle Ellison to learn more about how this organization accomplishes its important mission:
Kars4Kids: According to your website, Real Mean Real Heroes was created "to counteract the damaging effects of young men living in a society that exposes them to media images that seemed to portray black men as either criminals or successful only in the fields of pro sports or entertainment." Can you tell us about some of the community heroes setting an example for the young people participating in your program?
Kyle Ellison: Absolutely! Thank you for touching on that topic. We have numerous mentors within our organization who are what we like to call, everyday heroes. People who are excelling in their industries ranging from entrepreneurship to landscaping, and cosmetology to corporate America. Our key is finding mentors that our kids can relate to, who have been through the same struggles they are facing right now, but still found their way out.
Kars4Kids: RMRH emphasizes scholarship over sports. Why is this important?
Kyle Ellison: I would take it even a step further than that. The truth of the matter is college isn't for everyone so sometimes it's about finding success in whatever path suits the individual. Unfortunately, black America mostly sees themselves in the media portraying certain types of roles. From a sports standpoint, there are low statistics of reaching the level of success most athletes aspire for. However, in other industries the statistics of reaching success are much higher and obtainable through the same level of hard work that sports require, but with far less competition.
Kars4Kids: Why is mentoring such an important part of your programs?
Kyle Ellison: We believe mentorship is important because the relationship fuels the potential. When young people build a bond, that bond helps them discover their individual strengths and passions. Then the next step is cultivating those discoveries and helping them get to their goals on a path of least resistance. That isn't to say that the path will be easy, but sometimes mentors can help you avoid pitfalls, mistakes, and navigate through difficult situations. The majority of my generation had to just figure things out, which takes time and energy out of the journey. That process slows down progress.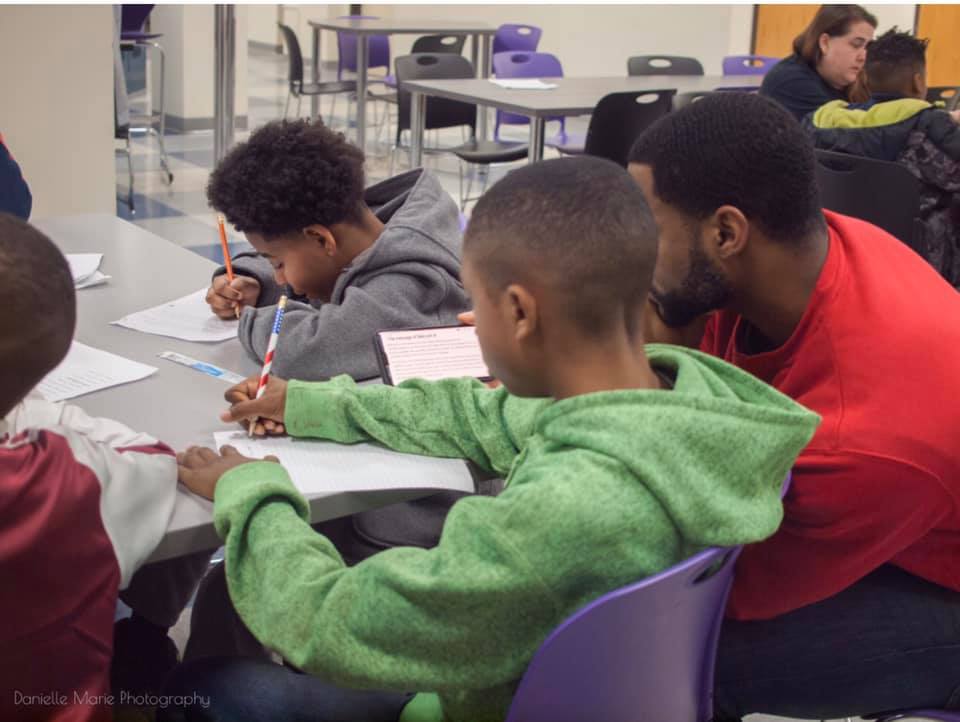 Kars4Kids: Your program is offered to children from 3rd-12th grades. Why do you begin with 3rd graders, specifically?
Kyle Ellison: We started in 3rd grade because that seems to be a consistent age where you see a drop off in young boys. Behavior, grades, literacy, so we wanted to make sure we were there to help keep things on track as best we can.
Kars4Kids: Why do young men have such an important need for this program?
Kyle Ellison: We believe all youth have an important need for our program because we want to empower them to be the best versions of themselves. Young men specifically need guidance that isn't someone on tv and someone they can relate too that's right in their face, from their neighborhood, in their city. It makes a huge difference when you can find value in a person who you can actually connect with.
Kars4Kids: Can you tell us a bit about your Future Heroes program?
Kyle Ellison: Our Future Heroes program is one that offers experiential mentoring for young people allowing them to discover their strengths and get exposed to various opportunities and career paths. Our program is designed to give them a bond with mentors and each other that is built on accountability. We also have a credo we expect everyone to do their best to live by being Honorable, Exemplary, Responsible, and Optimistic.
Kars4Kids: Tell us about your Teen Heroes program.
Kyle Ellison: Our Teen Heroes program is usually made up of 10 high school seniors who have to go through an elaborate application and interview process. Once they are selected, they participate in several community projects and speaking engagements on various topics that Wichita public schools are dealing with. For example, bullying, drugs, respecting teachers, and motivation are all topics they can encounter.
Kars4Kids: What is the Pathfinders program?
Kyle Ellison: The Pathfinders Program was created by our Program Manager, JaNeace Bluma. She wanted to figure out a way to give our Teen Heroes more impact with young people. The program consists of Teen Heroes working with middle-school aged group youth on a consistent basis. The program exposes them to various things, for example the young ladies took a self-defense class for women so they can have confidence in being able to protect themselves if necessary. It is a hands on approach of mentoring from a mentee who isn't so far away in age.
Kars4Kids: Your Neighborhood Heroes program invites submissions for STEAM projects from young people throughout Wichita with the possibility of receiving an award of $500-$1000 to complete their projects. Is this the first time you've run this program? What is the ultimate goal of Neighborhood Heroes?
Kyle Ellison: Yes, this program is one constantly being revised. Our belief is that kids have great ideas right now but are always told they have to wait until college or later to accomplish them. We want to give young people the opportunity to execute ideas that can make their communities better, empower them, and give them something to be proud of.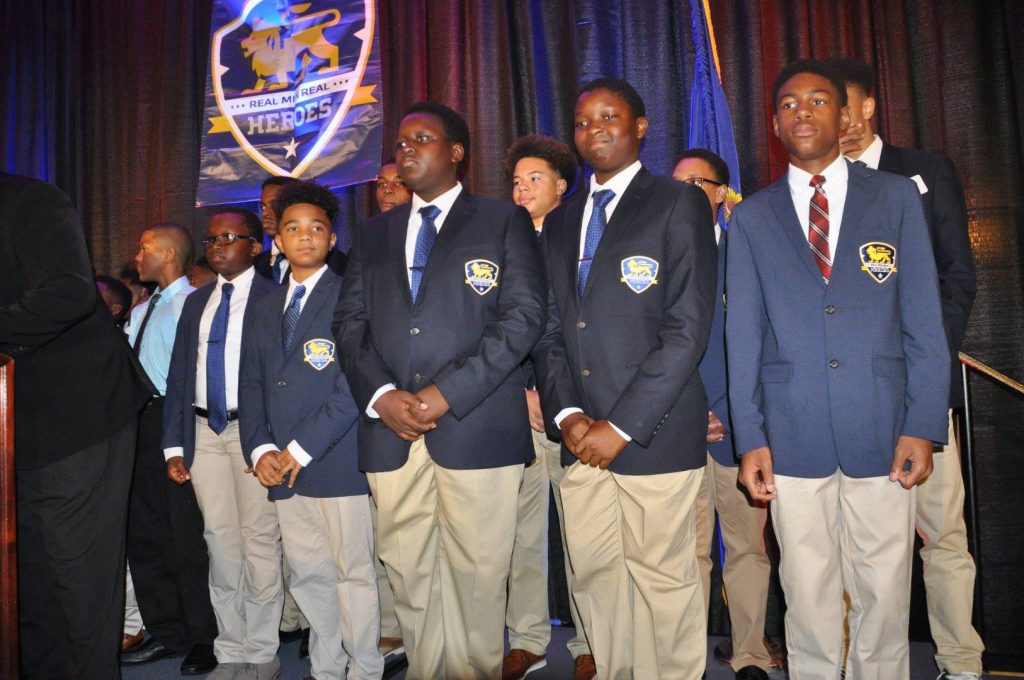 Kars4Kids: How has COVID-19 affected your ability to provide services to participants in your programs?
Kyle Ellison: We have had to pivot like everyone else. It was quite a transition moving to virtual interactions and ideas. The hardest part when you focus primarily on experiential mentoring is how to provide experiences with limited access to opportunities. I am one of those people who believe problems create opportunities so we have also discovered that with virtual mentoring our reach may be longer than we imagined. The next step is shaping what that looks like once we get back to normal.
Kars4Kids: What's next for Real Men Real Heroes?
Kyle Ellison: We have several projects in the works, one being a community garden in a food desert that we're really excited about. We want more kids to join our program and to one day expand beyond Wichita, Kansas. We believe we have something special with our format and know there are many more kids that we could help across the country.