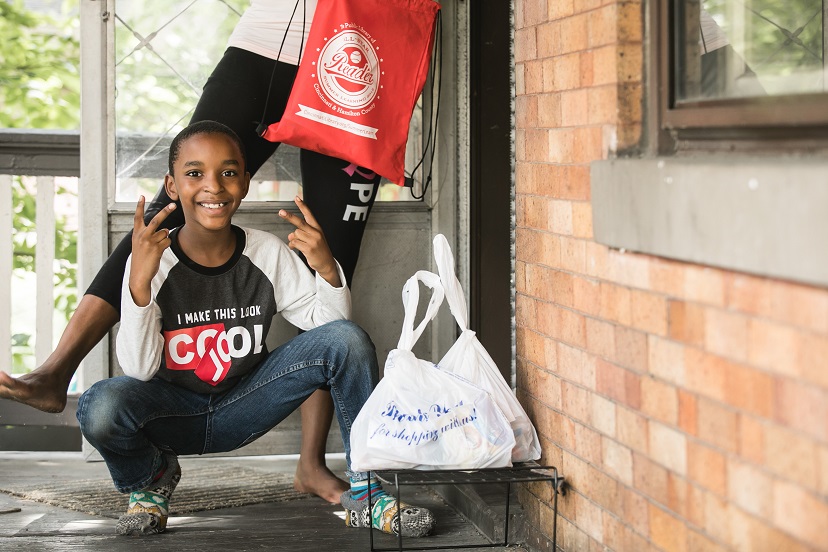 UpSpring manages to accomplish what seems an impossible task: providing an education to, and raising the self-esteem of children experiencing homelessness. Imagine the difficulties of reaching out to children who have no home base and you begin to understand the nature of this work. Ending the cycle of poverty and homelessness, however, must begin with our children, who represent the future.
The task may be difficult, but we had no difficulty understanding that this is work that deserves our support, for the sake of generations to come. For this reason, we were grateful for the opportunity to award a small grant to an organization that is lending support to this sector of Cincinnati youth. We spoke with UpSpring Executive Director Alex Kuhns to learn more:
Kars4Kids: Can you tell us a bit about your demographic?
Alex Kuhns: UpSpring serves children ages 5-18. Half of our students identify as African-American, 40% identify as Caucasian and the remaining 10% identify as biracial or other.
Kars4Kids: What are some of the difficulties in providing education to homeless children?
Alex Kuhns: Barriers to education for homeless students include lack of educational resources like school supplies or technology, lack of hygiene products to keep students healthy and well, as well as basic necessities like clothing and food. In addition, children experiencing homelessness have a more difficult time keeping up with their peers. These children are usually 2-3 years behind in school, and statistically only 25% will graduate high school.
Kars4Kids: Here's a quote from the UpSpring website: "Since our founding in 1998, we've elevated more than 45,000 children experiencing homelessness." What is meant by "elevated" in this context?
Alex Kuhns: Our mission is to empower youth. We've worked hard to make sure that every student we serve in our programs is elevated and this means that they have boosted their self-esteem, raised their confidence, found opportunities to learn that weren't previously there, become connected to school and community resources that they didn't previously know about, and above all they have been a part of an organization of people that understands and cares for them.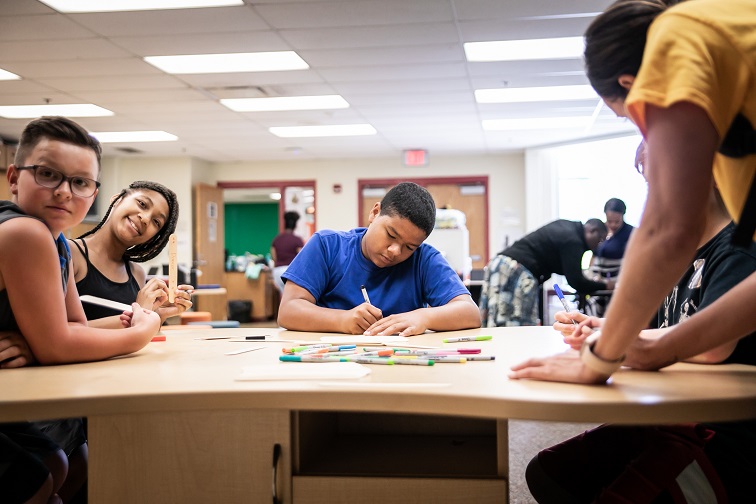 Kars4Kids: Statistics cited on your website tell us that 8,000 children experience homelessness in Greater Cincinnati each year. UpSpring manages to reach half of these children each year, an amazing percentage. How do you find and reach these children?
Alex Kuhns: Through the help of our partners (close to 100 various organizations including schools, shelters and other social service agencies) we are able to reach such a large amount of students each year. A vast majority of these students are served through our UpSpring Resource Collaborative program.
Kars4Kids: Can you describe the UpSpring Summer 360° program and its impact on the participants?
Alex Kuhns: This unique program serves the academic, social and emotional needs of children experiencing homelessness over the summer months. We believe that a focus on the whole child is the only way to truly uplift youth out of poverty and this program provides stability that would otherwise be lacking for children living in transition without the support of daily schooling during that season.
Kars4Kids: UpSpring brings its afterschool program to area schools and shelters. What happens in this program and why is it necessary? How many schools and shelters participate in this venture and how many children benefit from this program?
Alex Kuhns: UpSpring partners with 6 different schools and shelters that we have developed bonds with over the years. Each program is custom designed to suit the needs of the students at the site. Variables include age range, geographic location, school or shelter. Each of these variables along with the culture of the organization that we are partnering with determines the curriculum that we design and implement with students at the site. One thing that permeates each program is that we design our program to include strategies of trauma-informed care and promotion of academic, social and emotional development/well-being for each student.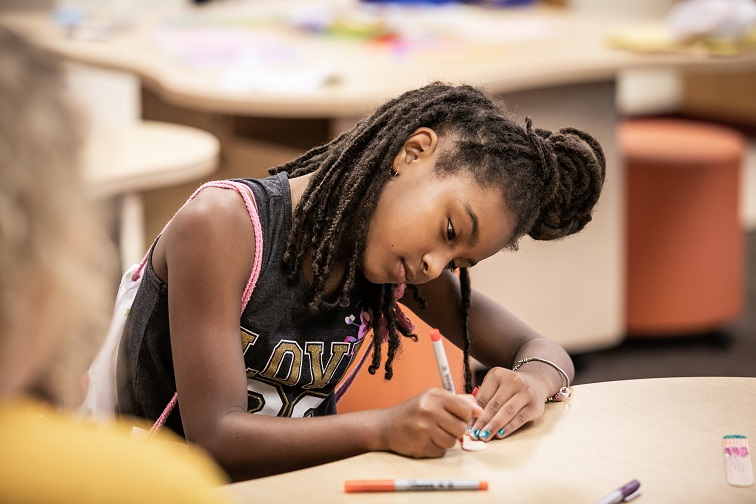 Kars4Kids: Tell us about your Resource Collaborative. How are the items distributed?
Alex Kuhns: Items are distributed in collaboration with our partners. Sometimes this occurs at our office in Walnut Hills where the items are stored, or we may deliver the items directly to families or partners wherever they may be located. We take resource requests from our partners and families on a regular basis and do our best to fulfill every request within 24 hours of receiving it.
Kars4Kids: UpSpring was founded over two decades ago. Have you been able to collect data on early participants to measure your impact on their lives going forward? Have any of these children returned to volunteer with you?
Alex Kuhns: Unfortunately this has been a significant challenge for us. Until recently we only had anecdotes and stories that were passed along amongst our staff and Board over the years. We have now designed our programs to better maximize such a longitudinal relationship and tracking of our students.
We previously served students only ages 5-12 but we've now expanded our summer camp to ages 13-14 and our after school programs all the way to 18 years of age. This increase in scope will allow us to continue serving children year after year and maintain contact with them while also providing opportunities to volunteer as they get to be old enough. We are also launching a program called UpSpring Buddies that will pair our students with volunteer mentors who will stay connected through UpSpring for years as their relationship grows.
Kars4Kids: How did COVID-19 affect your operations?
Alex Kuhns: COVID-19 disrupted our work immensely but also provided us with a safe space to innovate and adapt our programming. I mentioned the UpSpring Buddies program that's being piloted in my previous response, this was born in part due to our inability to connect with large groups of students. We, in turn, developed a way to connect more deeply on an individual basis. We have also been forced to deliver some programs in a completely virtual/remote setting while others are being delivered in a blended model (including a balance of in-person and remote activities).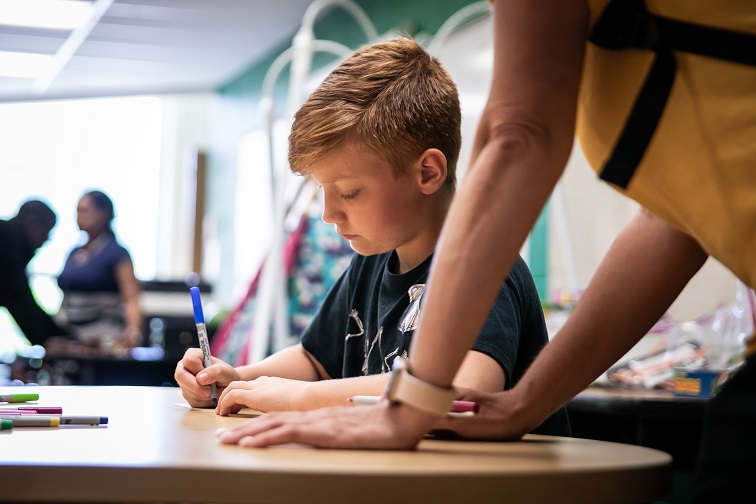 Kars4Kids: What's next for UpSpring?
Alex Kuhns: UpSpring is in the process of adding an additional program staff member to help us reach more students through our current programs as well as allow us the capacity to innovate and develop new programs that will impact more students in different ways. We're excited for the next chapter as our team grows and our work evolves. We're very grateful to all the generous supporters that have allowed us to do this incredible work and serve more and more children each year.