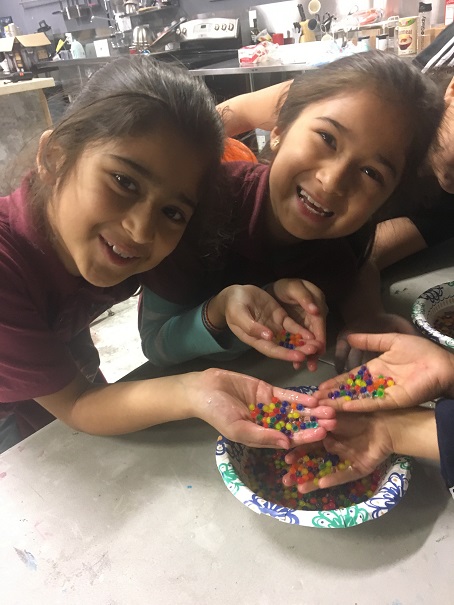 East Oakland Boxing Association (EOBA) is passionate about helping youth, and they know exactly how and why to do it. Which is, of course, why Kars4Kids gave EOBA a small grant when we became aware of their presence on the scene. These are people who believe in supporting youth, and they've developed a unique and successful model for doing so.
EOBA is built around boxing, to make studies there acceptably cool to kids, but the focus at this youth program is really on youth academic and life success, on many quite specific levels. We like their style.
Now, East Oakland Boxing Association Operations Director Cerise Palmanteer is a busy, busy lady, but at last after some (what we hope was) gentle prodding, she made time to give us this lovely interview for you, Dear Reader:
Kars4Kids: Why boxing? What does boxing teach?
Cerise Palmanteer: The hours of 3-6pm are when youth are most likely to engage in risky behavior because they are left to the streets. Those hours are also EOBA's open gym hours. Boxing is the hook that pulls kids into our overall program.
The youth we work with in Deep East Oakland are wading through social pressure to take part in a pretty rough lifestyle because it's the cool thing to do. EOBA offers a completely acceptable alternative because it's still cool to tell their friends that they're headed to the boxing gym.
Through boxing our youth are learning to control their bodies and emotions; taking a moment to breathe and think about their actions in a controlled but high-stress situation. These are skills that our youth can take with them into their homes, schools, and community.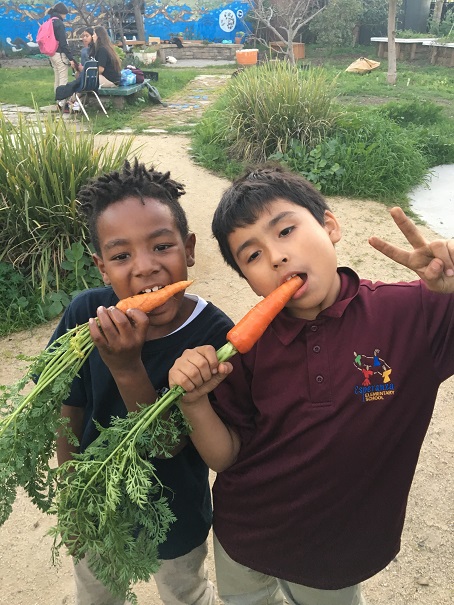 Kars4Kids: What is a "well-rounded champion?" 
Cerise Palmanteer: A well-rounded champion begins as a STUDENT-athlete, prioritizing academics before the sport. Then we build from there. Developing strong relationships as mentors for youth allows us to help them see and meet their needs holistically. EOBA works to evaluate 8 dimensions of wellness with our youth. Those dimensions include emotional, spiritual, intellectual, physical, environmental, financial, occupational, and social wellness. When all of these forms of wellness are in balance then we have a "well-rounded champion."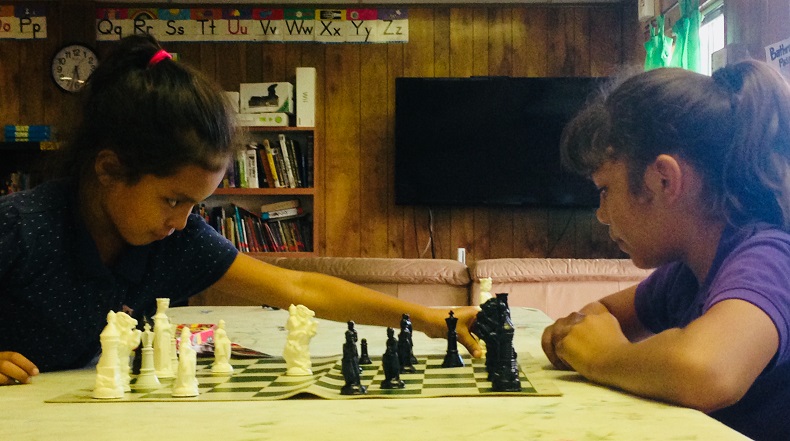 Kars4Kids: What kind of resources and tools do you offer to encourage wellness at home?
Cerise Palmanteer: Our health and wellness coordinator collaborates with our boxing coach to lead nutritional workshops for teens and parents. The recipes of the meals prepared during these workshops, are printed and sent home, and shared on our social media channel. Our garden club teaches youth to grow healthy food and they can take those same fruits and vegetables home to prepare healthy meals and snacks.
Through our partnership with the Alameda County Food Bank, EOBA is able to help our youth and their families combat food insecurity by providing fresh fruits and vegetables every Tuesday. EOBA also opens our doors to the East Oakland community at large. Every second Wednesday of the month, we distribute food to over 200 families.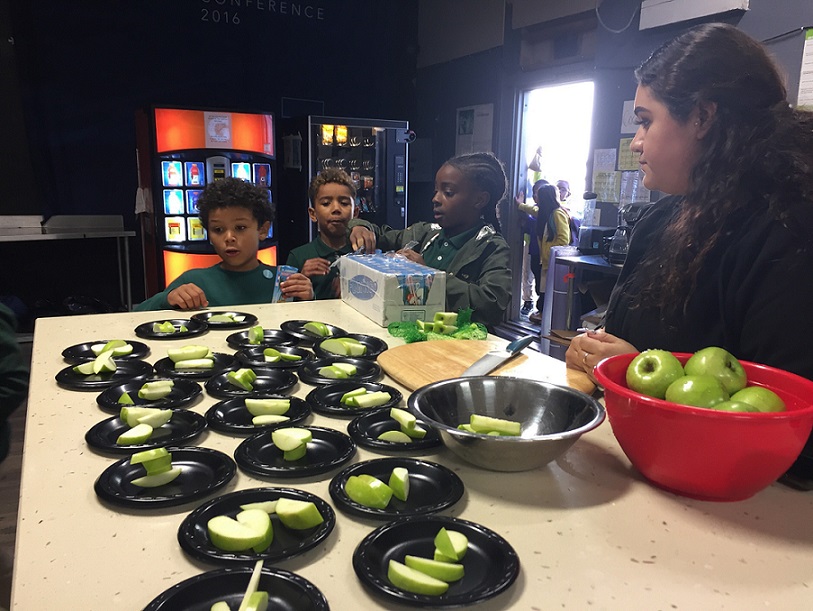 Kars4Kids: Tell us about the population you serve. 
Cerise Palmanteer: The majority of EOBA families are people of color living in single-parent, low-income households. Despite the disadvantages, I know them to be kind, generous and resilient people. Our community is the main reason EOBA has grown so much in the last 33 years. As much as we try to be a resource to our families, the relationship is reciprocal. We give, and our families give back tenfold.
Kars4Kids: Can you talk a bit about your computer lab? 
Cerise Palmanteer: Our computer lab is a prime example of our community's commitment to reinvesting in our youth. It started out as a simple request. Our teens expressed a need for a space of their own with the proper tools to better suit their academic needs. Our staff reached out to the community and before we knew it our parents had come in to build a computer lab from the ground up. The lab started out as an empty space that a parent built into a room that was then filled and equipped through a lot of hard work and the help of many generous individuals and organizations. Our teens now have a space that is their own, complete with internet access, 10 Mac computers, a printer, and a part-time staff mentor.
Kars4Kids: What is the Cornerman mentor program? 
Cerise Palmanteer: EOBA's Cornerman program pairs teens with a staff member to receive 1-on-1 personalized mentoring. Mentors work to empower youth to face and overcome their daily challenges. Mentors work with youth throughout middle school and high school in an effort to bring up graduation rates and promote the pursuit of higher education or job readiness programming.
Kars4Kids: What is Youth Enterprise? 
Cerise Palmanteer: Youth Enterprise is a crash course in job readiness. Teens learn entrepreneurial skills including project planning, research, budgeting, and marketing design and research. Whether that's onsite or through internships with local businesses depends on the age, maturity, and interests of the youth. Through their placements and mentors, youth gain critical job readiness skills including resumé writing, interview techniques, time management, and digital literacy.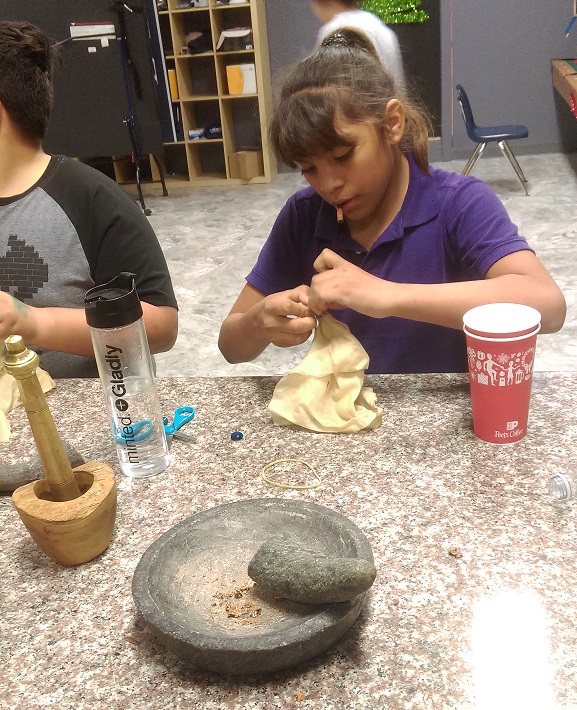 Kars4Kids: Can you talk about your academic enrichment program?
Cerise Palmanteer: EOBA's academic programming encompasses three main areas: literacy, the improvement of executive function, and college readiness. Our program challenges youth to strive to reach their full academic potential. Proficiency in reading has a direct and lasting impact on youth educational success rates.
Every day, each EOBA youth is required to read for 20 minutes or more. Our middle school youth are paired as reading buddy partners with elementary school-aged youth who have trouble reading. Through the reading buddy program, middle school youth serve as mentors and youth leaders. Our elementary-aged youth increase their reading capability, and gain a meaningful friendship with their reading buddy partners.
Kars4Kids: How many children are in Media Club? Why is this program important for the youth you serve? 
Cerise Palmanteer: Twice a week we offer Media Club for 10-12 youth at a time. Media Club serves to increase technology literacy in EOBA children, so that they gain a greater understanding of technology, so crucial to so many job careers today. The program aims to offer children the essential foundational skills they need to pursue interests on an independent basis. From time to time, EOBA offers more advanced classes to provide exposure to concepts such as, for example, coding or media production.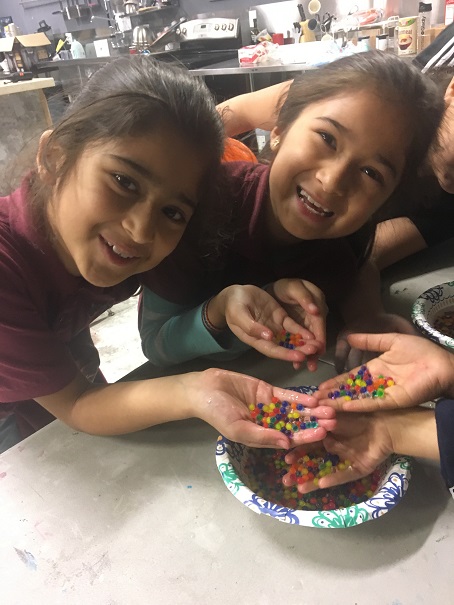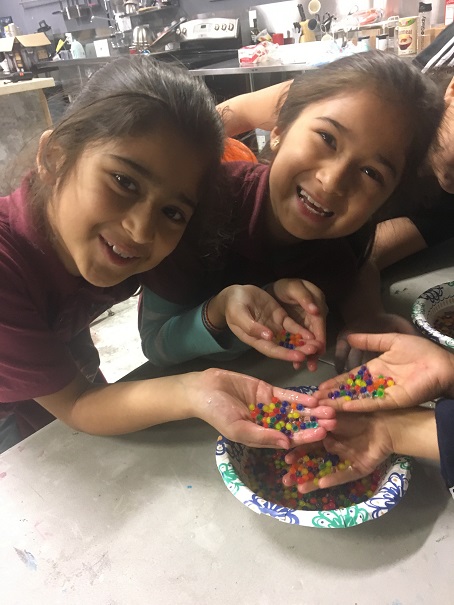 Kars4Kids: What's next for East Oakland Boxing Association? 
Cerise Palmanteer: As we have done for the past 33 years, EOBA looks to our youth, families and the larger East Oakland community for our sense of purpose and direction. Through their combined input, EOBA is evolving into a more holistic community center seeking to better support parents, which we know, directly affects the well being of their children. Their need drives us to develop programs around such critical topics as financial literacy and job readiness support with the aim of providing parents even more resources.