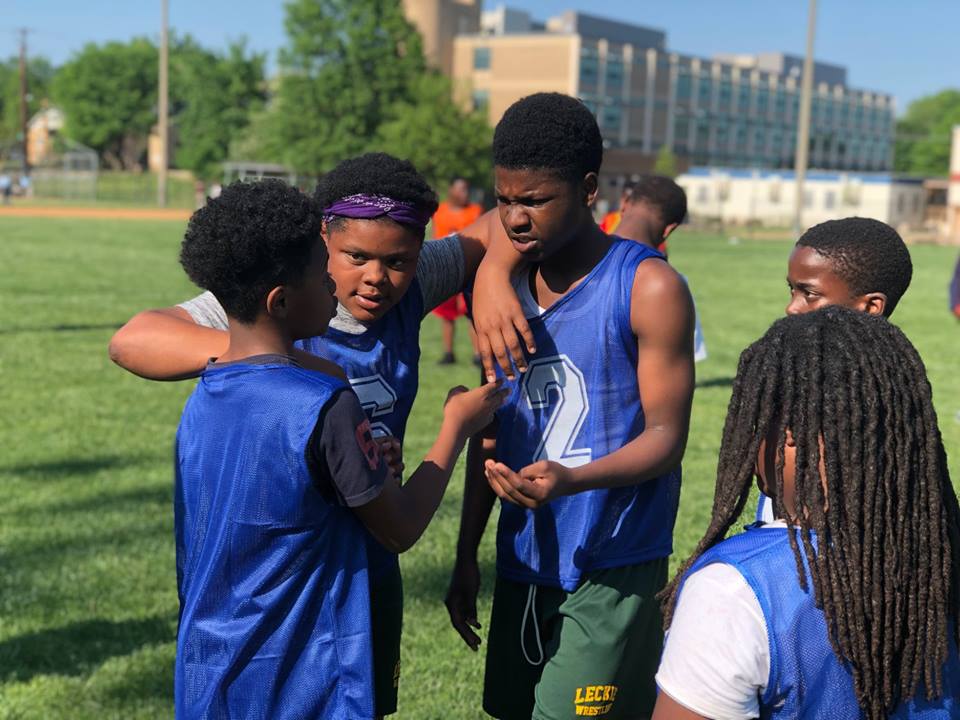 After-School All-Stars, Washington DC, (ASAS DC) has a tough job. Kids in this after-school program are missing even the most basic needs of childhood, for instance, food on the table, and a feeling of safety and security. These issues make it even less likely that such children will get an education and get ahead. ASAS DC is making sure these kids get more of their needs met, and helps provide them with the means for a future. This is important work, and Kars4Kids was delighted to be able to help, albeit in a modest way, with a small grant. We spoke with Executive Director Daniela Grigioni, to learn more about this work:
Kars4Kids: The children you serve are "under-resourced." What resources do they lack and how does ASAS DC fill in the gaps?
Daniela Grigioni: Our students lack both academic and enrichment resources. They are not exposed to significant enrichment opportunities that might help them grow to become well-rounded individuals. They often do not travel outside of their neighborhoods, so their view can be quite limited. In addition, they come from a disadvantaged economic background that doesn't allow for costly extra-curricular opportunities.
The vast majority of our students reside in DC neighborhoods that are considered food deserts by USDA standards, where they do not have access to fresh produce or grocery stores. More simply, our students often do not have meals outside of school meals, which would include the supper meal we serve in our afterschool program. ASAS DC offers one hour of academic support every day, contributing to closing the achievement gap, as well as offering enrichment activities in the areas of fitness and wellness, art, technology, science, music, career exploration, preparation for high school transition, college exposure, and service learning, that help to close the opportunity gap.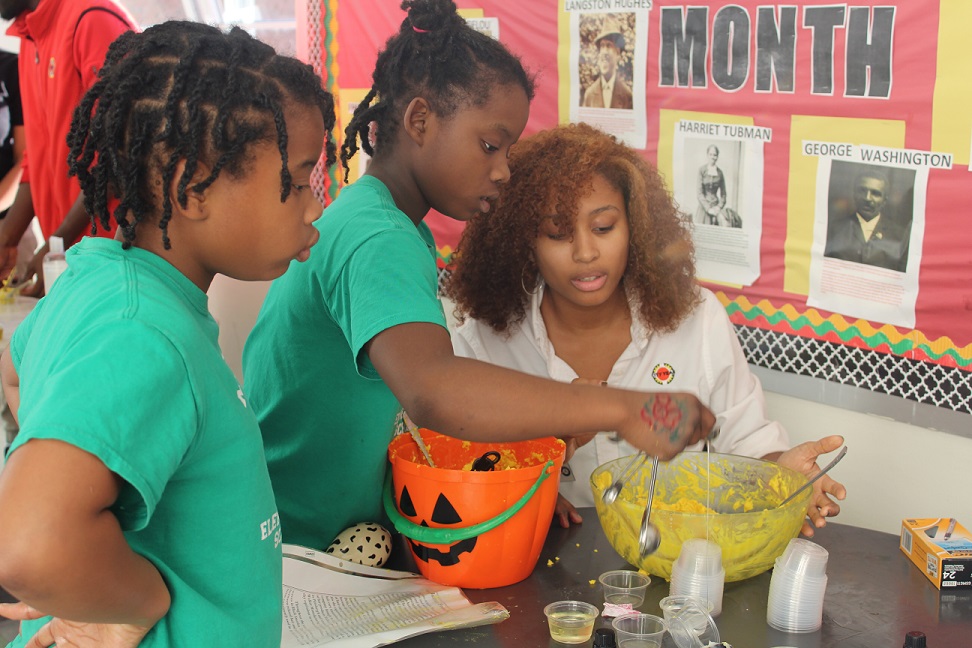 Kars4Kids: Your mission speaks of wanting to keep children "safe." What are the dangers affecting the children you serve that threaten their safety? How does ASAS DC help to protect them?
Daniela Grigioni: Research shows that the hours after the bell between 3:00 and 6:00 pm are dangerous for young people who are unsupervised. This is the time of the day when young men and women experiment with substances and behaviors that can be damaging and dangerous, resulting in substance addictions, teen pregnancy, or entering the justice system due to criminal behavior. Every year we lose at least one student to either gun violence or the loss of family members to gun violence. Keeping children safe is as simple as keeping them engaged in a positive environment that fosters extended learning until they go home; a place where they meet and interact with positive adult role models; and where they continue and expand their education through an experience that supports, but is also different from, the regular school day.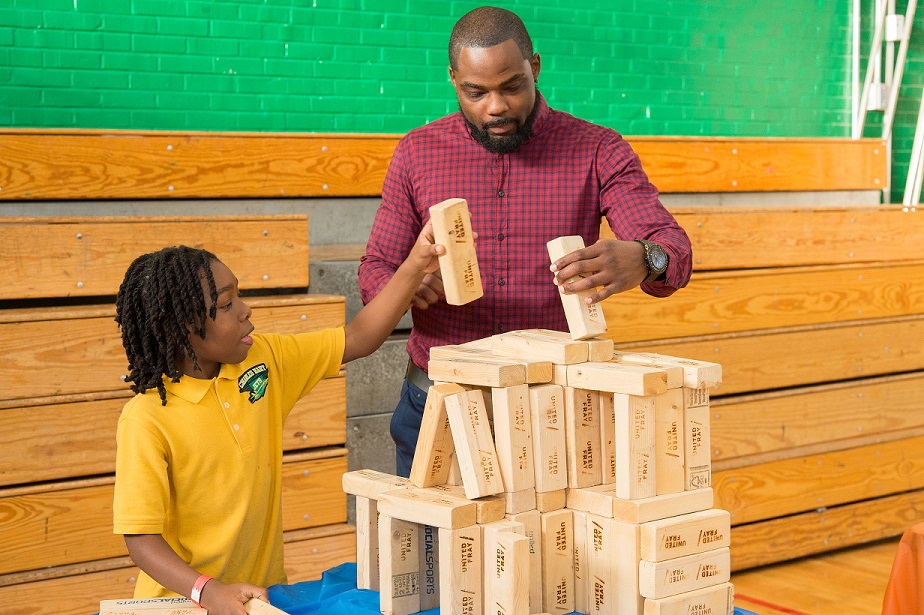 Kars4Kids: How long has ASAS DC been in operation? What kind of results are you seeing from your programs?
Daniela Grigioni: We have been in DC since the school year 2013-2014. We started for the express purpose of becoming an advocacy chapter to ensure policy makers were intimately acquainted with what a high-performing after-school program looks like and what kind of financial support it needs to operate. However, the program was so successful and well-received, we soon received requests to move into other DC schools and we have since expanded from that one site to 7 school and 650 students.
Every year we survey our students and collect data to measure growth on many different performance indicators; we also look at the academic movement of our students compared to the ones who do not attend our program. For example, this past year, 39% of the students in the ASAS program improved their course grade in Math while 53% improved in English. In the PARCC standardized test, 9% of students exceeded grade level academic expectation in Math and 24% did so in English. The students who participated in ASAS programming regularly and received the daily academic support were significantly more likely to meet or exceed academic expectations than the students who did not participate regularly. Additional survey highlights from last year can be shared upon requests.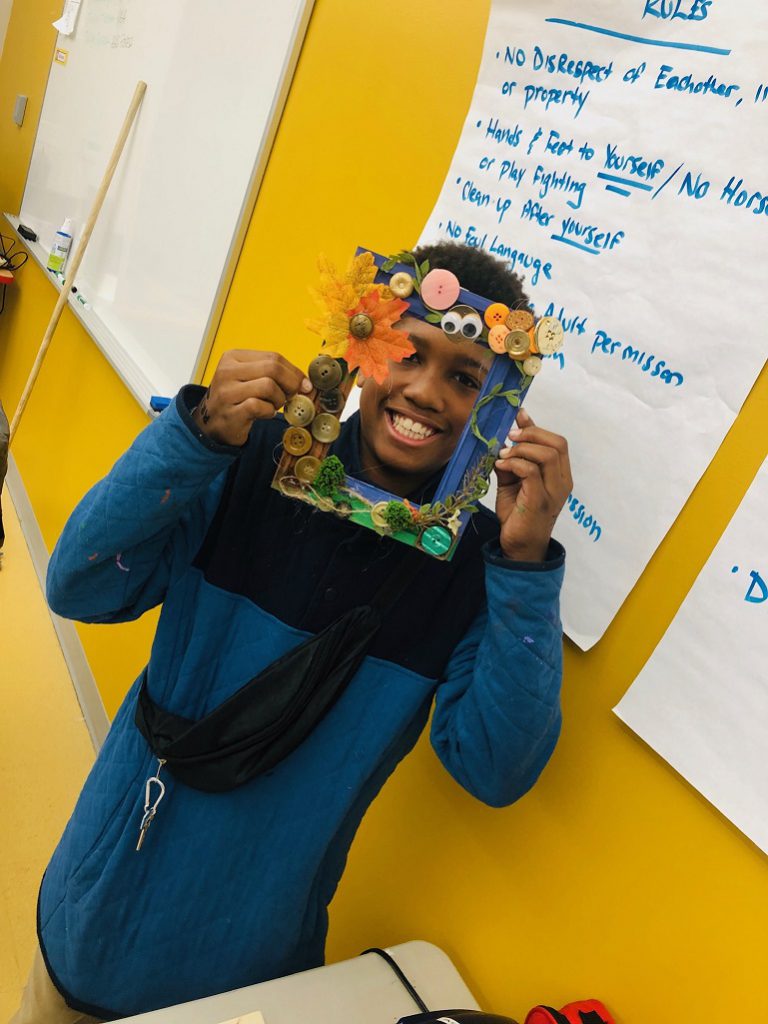 Kars4Kids: How does a child end up in the ASAS DC after-school program?
Daniela Grigioni: The program is open to all students who want to participate. We operate in schools, so the transition is as simple as ending the school day and reporting to the ASAS DC dedicated afterschool space. The program is free.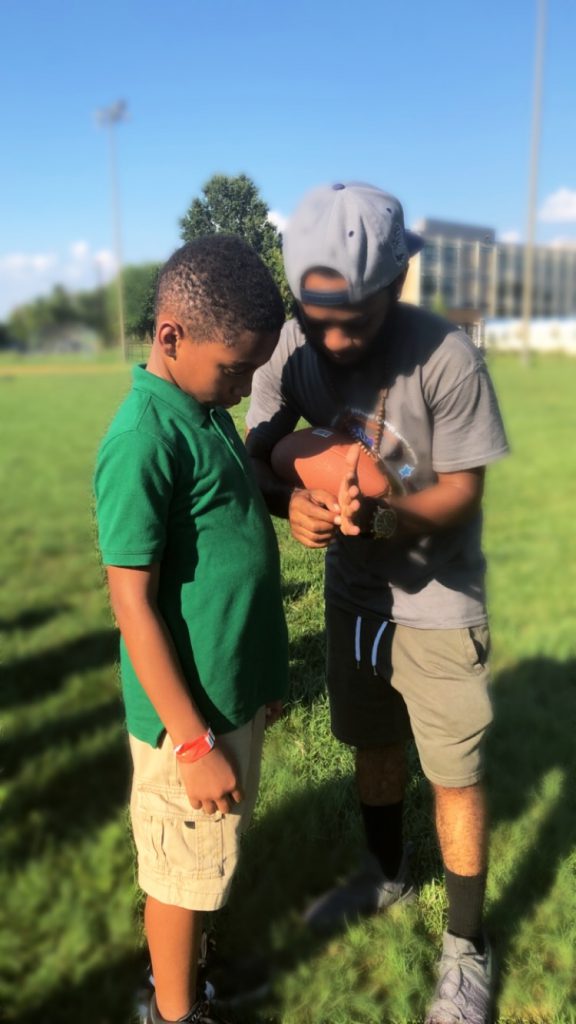 Kars4Kids: Tell us about "student voice and choice."
Daniela Grigioni: Middle school students are at a very special age when they need to be truly engaged to participate. Middle school students can also walk home: unlike very young children, they do not need to their parents to pick them up, but can manage walking or taking public transportation to get home. In order for them to stay for an afterschool program, they need to "buy-in." Asking them for their enrichment preferences and asking them to be active participants in the design of a vibrant afterschool program is how we employ the students' voice and choice in afterschool. This is a proven recruitment and retention practice, with students that become engaged in their program and continue attending.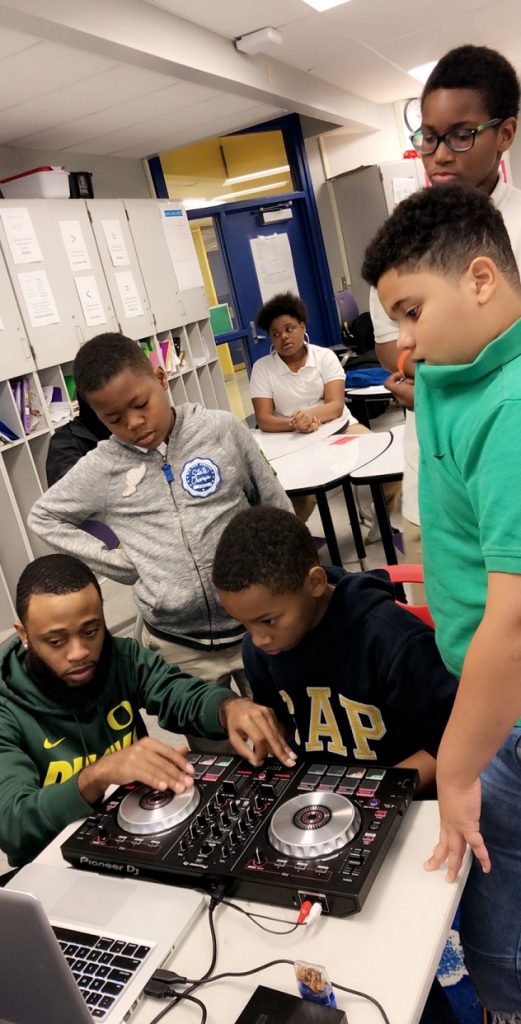 Kars4Kids: What is the "We are Ready" program?
Daniela Grigioni: We Are Ready is a high school preparation and college awareness program. This program prepares at-risk 8th graders for a successful high school transition. Not only do the students continue receiving the daily academic support, but they also work on developing leadership skills and social emotional skills that will ground them as they move to a new school where they will need to re-build their social circle and make positive choices. College awareness and discovery is part of We Are Ready, with college visits and discussion of academic paths to reach life goals we help the students to identify.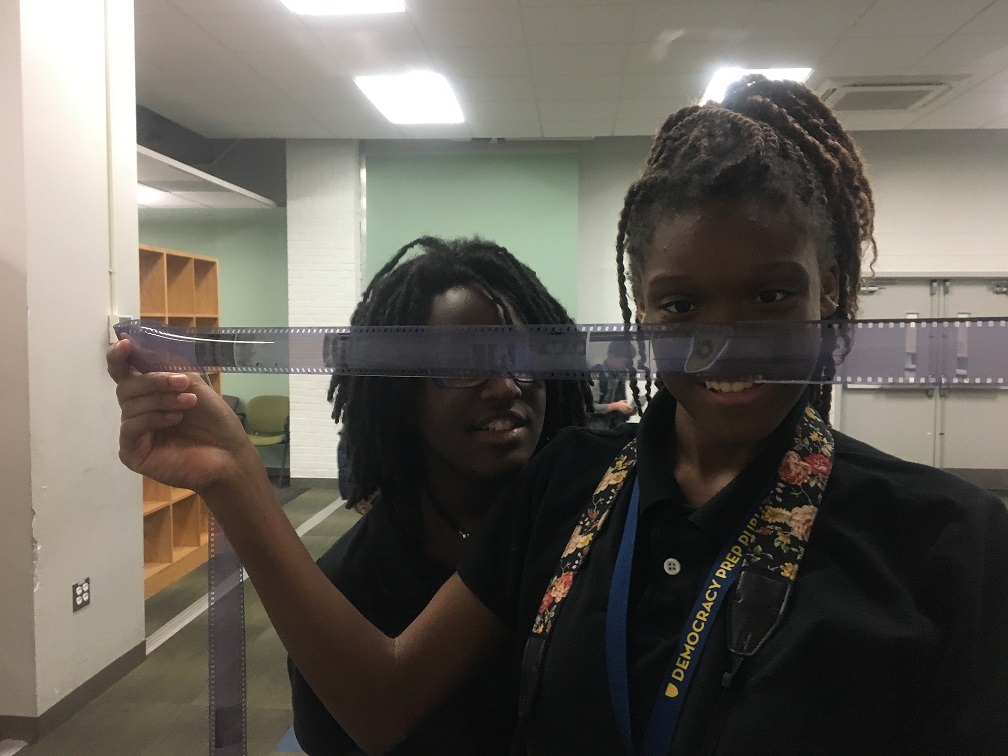 Kars4Kids: What distinguishes your program, "Life Service Action?"
Daniela Grigioni: Life Service Action (LSA) is a civic engagement program infused with social-emotional learning. We help students identify issues they care about that have an impact on their life, their families, and their community. Students develop projects to assist with these issues and ASAS helps students implement such service projects. For example, one of our schools partnered with DC Central Kitchen. As the students are in our healthy cooking class, they cook for and serve dinner to homeless people once a month. These students have identified homelessness as one of the issue affecting their community and have applied skills they are learning in afterschool to alleviate the problems in the life of homeless people.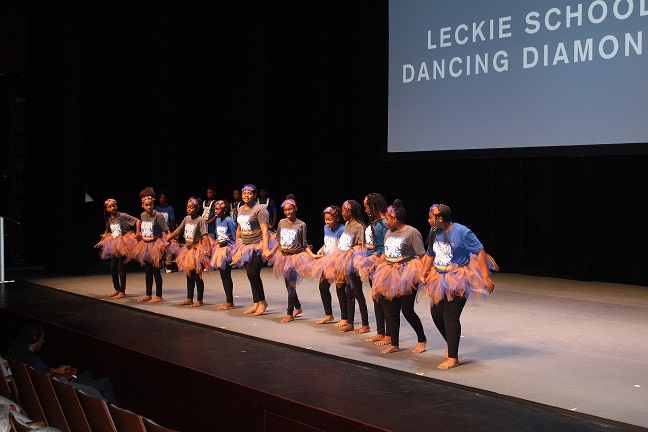 Kars4Kids: Can you give us an overview of your Sports as a Hook: Harvest Joy program?
Daniela Grigioni: Sports as a Hook is the name for our fitness and health program. We address childhood obesity through physical movement, nutrition education, healthy cooking (one of our most popular classes!), and school gardens. This Harvest Joy program allows students to explore principles of sustainable urban farming while also addressing environmental best practices. As referenced above, our students often live in a food desert, without access to fresh produce. It seems strange but it is the true reality of these neighborhoods. Teaching students to plant food, grow it, and cook it, is part of our health/wellness program.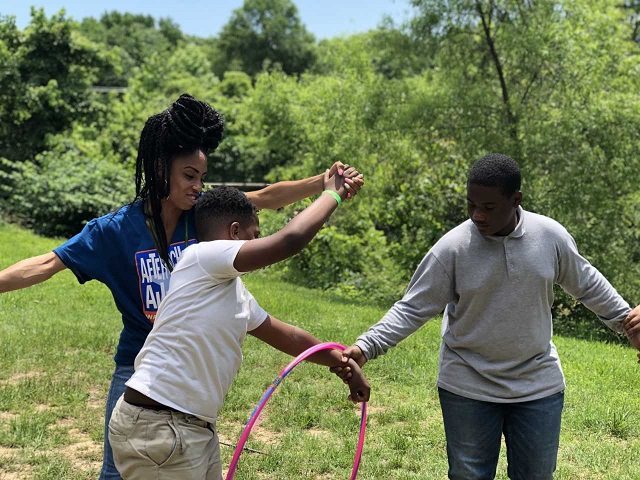 Kars4Kids: Tell us about your Career Exploration Opportunities (CEO) program. From what age can children participate in this program?
Daniela Grigioni: We serve middle school students exclusively, with a few 5th and 9th graders. So students 11 years to 14-15 can participate. The CEO component is about exposing students to careers they wouldn't necessarily be exposed to. Our program focus is on Science, Technology, Engineering, and Math (STEM) by design, as our population remains extremely underrepresented; women of color represent only 3% of workers in technology fields.
In general, we put students in contact with professionals through field trips. For example, we partner with Deloitte. Four times a year we take our students to the headquarters to spend the afternoon as consultants solving a client problem. Students engage in discussions, come up with a solution, prepare a presentation, and present their solution to a panel. This simple exercise, beside the fun of being able to write on large walls designed for that, touches on many developmental points: teamwork, analytical skills, literacy skills, public speaking, and exploring a career as a consultant.
We also expose students interested in specific classes to careers in that field. The Culinary Art class will speak with a restaurateur; kids interested in sports might speak with an NFL lawyer who can offer another perspective on sport careers; and so forth. Often students discover a career of which they were unaware and subsequently become interested in pursuing. We then help them design their path to that career through high school and college, all the way down to interview skills.
Kars4Kids: What's next for After-School All-Stars Washington, DC?
Daniela Grigioni: We are entering a phase of strategic planning to define our next 3 years. The plan is to expand to serve up to 1,000 students. We need to decide where and what ward in DC to target for expansion, or possibly: how to expand to the metropolitan area. We are looking into how and where we can find the funding support and new venues of support; what grade level, and if we should we follow students to high school and design an intense workforce development program to continue our career and college exploration with them.
In general, ASAS wants to expand its footprint in DC, where we are needed most, by responding to community and school needs.