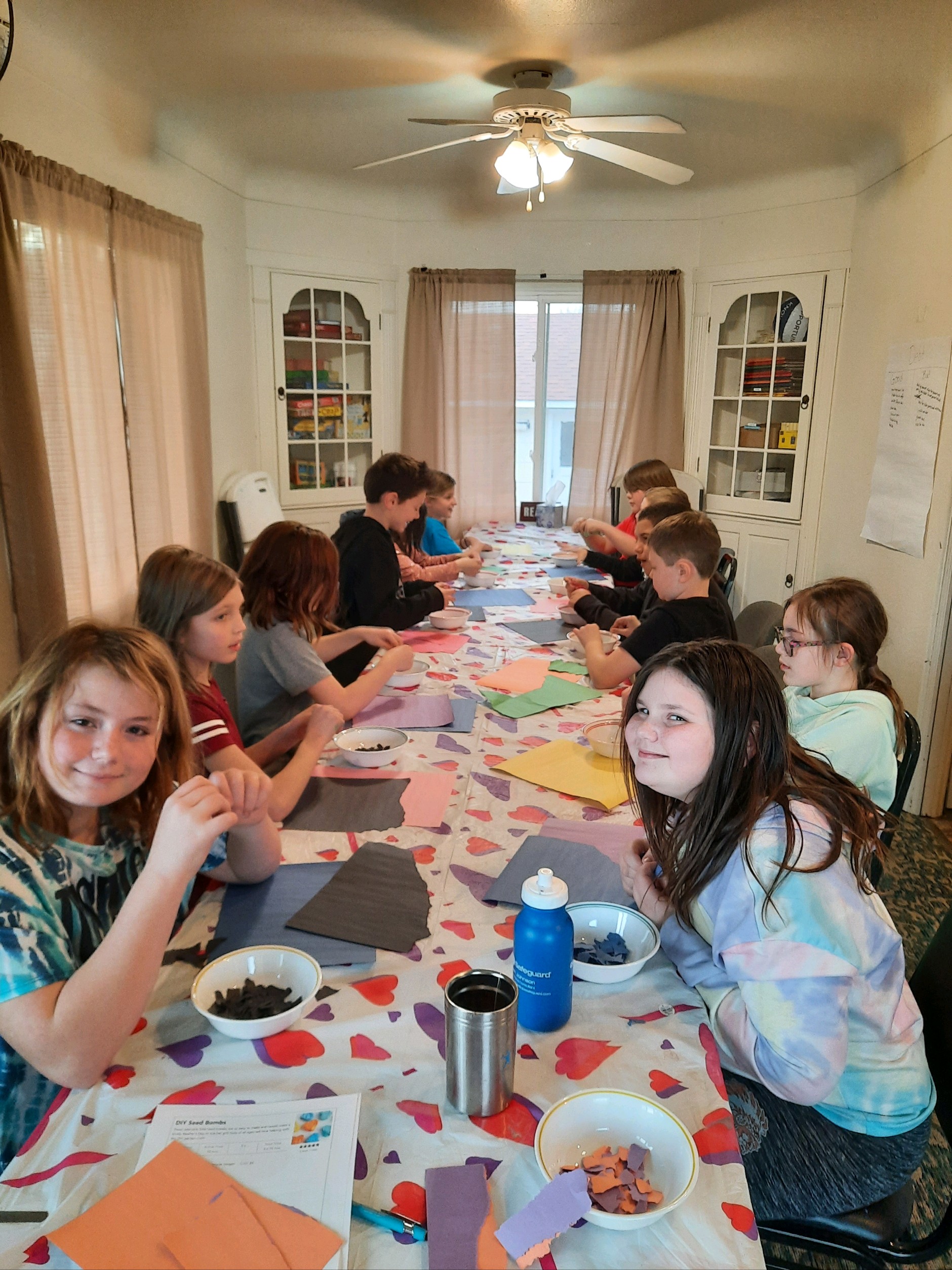 Boys & Girls Clubs of the MonDak Richland County, like all Boys & Girls Clubs of America, offers a safe and enriching environment for youth. But the BGCRC, our latest small grant recipient, stands out from the crowd for its focus on literacy and social emotional programming, so critical for youth development. In addition, the BGCRC has a virtual reality work experience program combining tech and youth career preparation.
As is the case for all the other Boys & Girls Clubs of America, no youth is ever turned away for lack of money, and we have seen how this saves kids from low income neighborhoods from getting into trouble in the hours after school. It gives them moreover, hope for a brighter future. We put some questions to Boys & Girls Club of Richland County CEO/SafeCare Provider Elaine Stedman to learn more about this work:
Kars4Kids: Can you tell us something about the kids you serve in Richland County? What's your demographic?
Elaine Stedman: We serve youth in daily afterschool and summer programming in Grades K-6. We also have middle school members who serve as junior aides and high school members who serve as paid program aides.
Kars4Kids: Let's jump right in and talk about your programs. You have a literacy program called Write Brain. Can you give us an overview of the program? What are the ages of the kids in this writing program?
Elaine Stedman: We have done facets of WriteBrain with all of our members. Some years the members author and publish their own children's books; other years they do acting and expression through WriteBrain Improv.
Kars4Kids: We see that you have an SEL program. What can you tell us about that? Why is SEL important for children?
Elaine Stedman: We have found that both youth and adults have struggled with mental health issues post-pandemic. Our club is working to become a trauma-informed center. We provide daily SEL programs to our members to help build resilience and foster character and relationship building. We use a variety of different programs, depending upon staff preference and the age of the particular groups.
Kars4Kids: "Junior Staff" is career guidance, right? How does this program work?
Elaine Stedman: Our middle school members serve as junior aides. This is a first step in career development and exploration. They assist the program leaders and staff and interact with the younger kids. They thoroughly enjoy the additional responsibility and are a great resource for us.
Kars4Kids: PowerHour seems to be about more than homework help. What are the other objectives?
Elaine Stedman: We provide remediation and tutoring services as well when necessary. Staff also spend time listening to new readers read to us, expanding their reading and literacy skills.
Kars4Kids: BGCRC has a financial literacy program, Money Matters. What do kids need to know about finance, and how are you ensuring they are financially literate in this regard?
Elaine Stedman: We use Money Matters as a financial literacy program and pair it with our Empowered program for our older elementary members. These programs emphasize the importance of saving for future goals and give the kids real-life experience with developing and marketing their small business.
Kars4Kids: Tell us about your Virtual Reality Work Experience Program. That sounds intriguing! Is it very popular with the kids?
Elaine Stedman: We have been working with a company called Transfr which supplies us with VR headsets which give the teens a bird's eye view of a variety of careers. They are immersed into the career which is very lifelike. This is part of a Montana Boys & Girls Clubs Alliance initiative implemented across our state. We have also been able to partner with local schools to share these resources with a variety of classes in the middle and high schools.
Kars4Kids: Montana is known for extreme temperatures and large snowfalls. How, if at all, does the weather impact your ability to operate?
Elaine Stedman: Montanans are fairly weather resilient. Very rarely do we close for weather-related issues. We, of course, monitor outdoor activities during weather extremes, whether it is low temperatures or blizzards in the winter or extremely hot temperatures and storms during the summer.
Kars4Kids: Aside from being the CEO of the Boys & Girls Club of Richland County, you are also a SafeCare Provider. What does this mean from your perspective as it relates to the BGCRC?
Elaine Stedman: Boys & Girls Club is involved in a variety of initiatives affecting families and children in our community. SafeCare is a program that deals with families of children 0-5 who are struggling with parenting skills; working toward reunification with their children; or are in danger of losing custody of their children. We focus on youth of all ages because we are a small community with limited resources for youth and families.
Kars4Kids: What's next for the Boys and Girls Club of Richland County?
Elaine Stedman: We are gearing up for our 7-week summer camps which begin June 5.