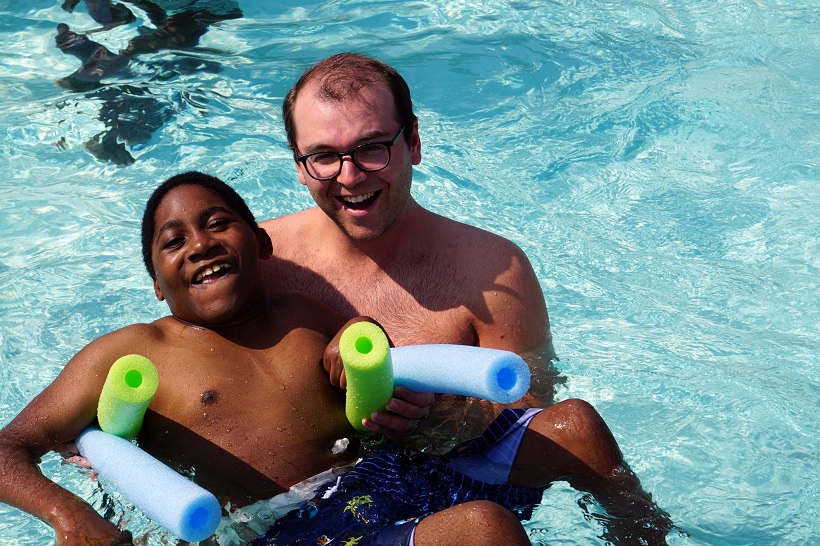 Camp Cranium is a summer camp for children with brain injuries. In many cases, the injuries occur after the child is already in their school years. Brain injuries rob these children of not just the life they once had, but their very faculties. For children with brain injuries then, summer camp can be an invaluable experience, for challenging their own perceptions of what they can do, and for giving them a sense of community.
We always want to know more about and share the good work of our small grant recipients. This time was no exception; but this interview with Camp Cranium Executive Director and Founder Alexis (Lexi) Campbell, we found particularly moving. We hope you will, too. Because we believe this important initiative for children with brain injuries deserves wide recognition:
Kars4Kids: When was Camp Cranium founded and why? How did it get its name? Why is the camp located in Millvale?
Lexi Campbell: Camp Cranium was founded in 2008. I had been volunteering at other medical camps at Camp Victory, a medical camp facility in Millville, PA, since high school and saw the immense impact it had on kids with special needs. At the time, I was working at the Children's Hospital of Philadelphia on the Rehab unit and was hoping to refer my brain-injured patients to a similar medical camp. As I researched, I found that none existed in the US for brain injury. After encouragement from some of my camp friends, I began the process of starting Camp Cranium. We named it Camp Cranium because each of the camps at Victory had a name related to their cause, and we loved the ring that Camp Cranium had. Camp Victory was the obvious choice for our location for camp to be held. It's a fantastic facility that is equipped for children and adults with medical needs. They even have a 35-foot adaptive climbing wall!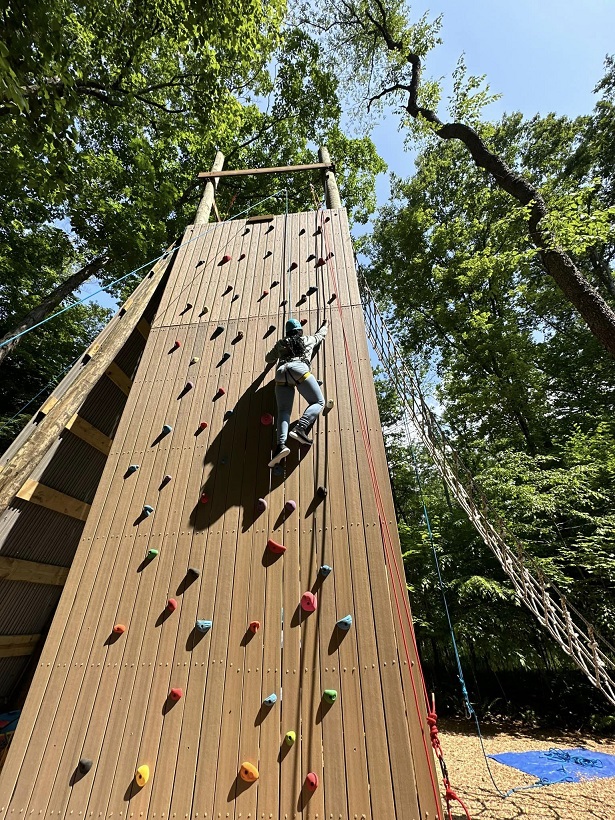 Kars4Kids: Can you tell us something about the demographic of the kids you serve? What are their ages? Are all the campers from the Philadelphia area? You have transportation from there, but Pittsburgh is closer.
Lexi Campbell: Our campers come from across the country. The last two years we even hosted campers from California! When we initially started camp, our whole group was from the Children's Hospital of Philadelphia (CHOP), and we recruited campers from there primarily. But over the past 16 years, camp has grown to serve kids from all over. Our campers range in age from 6-21 years old. Campers who are receiving special education services in school can stay until they graduate (21 years old).
Camp Victory is only about 2.5hrs from Philadelphia, so we have been blessed with the opportunity to provide transportation from CHOP. Since moving to Pittsburgh in 2010, I've been working to spread the word to the Children's Hospital of Pittsburgh (CHP) and other related facilities in hopes to build our Pittsburgh camper group and eventually provide a bus from CHP as well.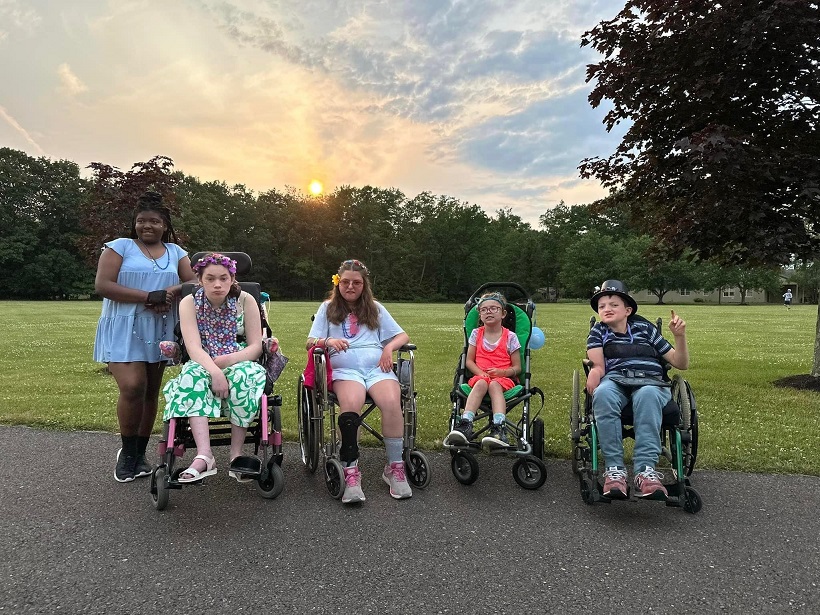 Kars4Kids: Would you define for us the terms "acquired brain injury/traumatic brain injury?" What percentage of the children are verbal?
Lexi Campbell: Acquired brain injury encompasses all types of brain injuries (stroke; brain tumors that result in a brain injury; anoxia; epilepsy that causes a brain injury after repeated seizures; and traumatic brain injury). Traumatic brain injury is when there is an impact to the head that causes brain damage. Many times, this occurs from car accidents, being struck by a vehicle, sports impacts, and falls. So, we use the term acquired brain injury to cover all injuries that have occurred after birth.
Most of our campers are verbal and able to communicate well when you take the time to listen. Others use communication devices to communicate their needs and express themselves. Allowing space for them to process what you have asked and time for them to respond is a skill that you quickly learn as a person interacting with a brain-injured individual that has had their speech and processing time impacted from their brain injury. Many of our campers have written beautiful poetry, songs, and given speeches that bring us all to tears.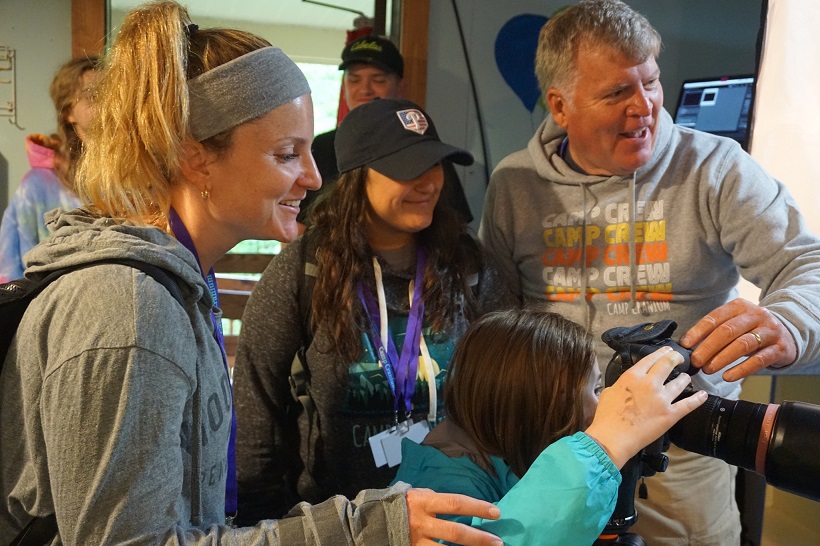 Kars4Kids: Presumably, your campers function on different levels? How does this affect your planning and programming? What does it take to accommodate them all at Camp Cranium?
Lexi Campbell: We always like to say that no two brain injuries are alike. But this is what makes brain injury so incredible and so personal. It takes time to get to know the individual. We allow for many variations of an activity to occur simultaneously and know that our number one skill set at camp is flexibility. We work creatively to meet the specific needs of each of our campers. And, we have an incredible team of professionals that understand brain injury and strive to empower each camper in their own unique way.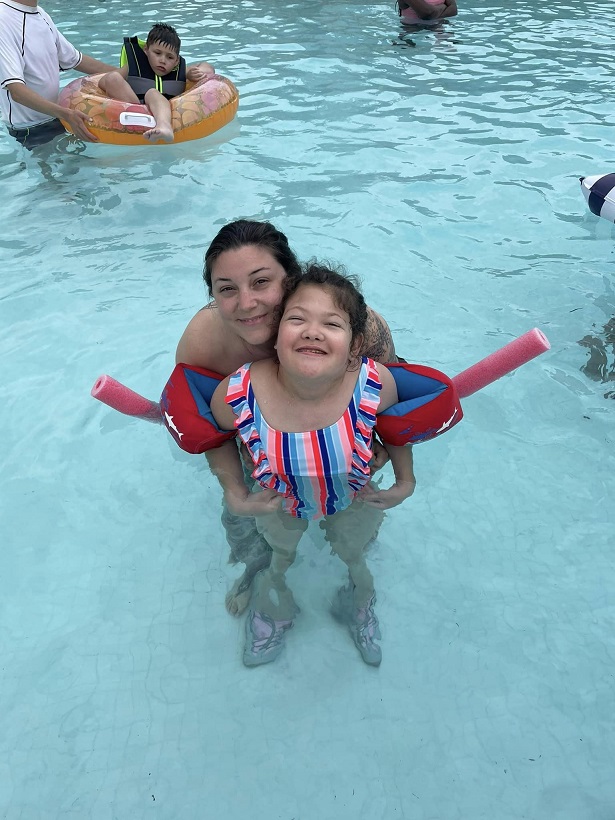 Kars4Kids: Can you describe for us your summer program? What kind of activities do you offer?
Lexi Campbell: Camp Cranium's weeklong summer camp is the best week of the year! We provide our campers with a regular camping experience, adapted to meet our campers where they are, physically, mentally, and emotionally. We offer, art, music, fishing, cooking, photography, climbing, zip-lining, paddleboats, and dancing as daily rotations. We provide all-camp activities such as game night, campfires with s'mores, relay races, talent show, and a dance on the final night. Our campers get to go swimming each day and hang out at the cabins as they laugh and form deep bonding friendships with each other and their counselors.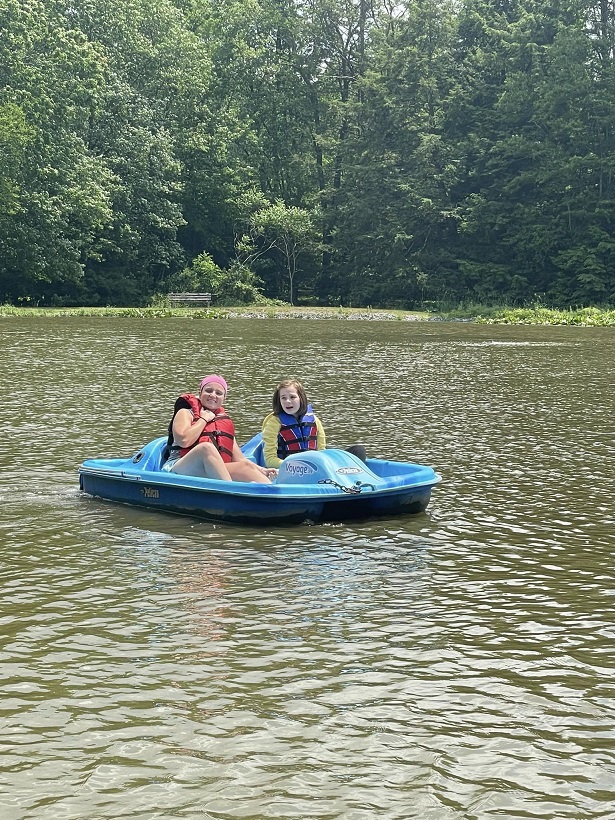 Kars4Kids: You added a ski retreat in 2018. Would you tell us a bit about it?
Lexi Campbell: Our Teen Adaptive Ski Trip is held one weekend in February each year. For two days, we host our teen campers at Jack Frost. The Adaptive Ski Team at Jack Frost is amazing! They give individual lessons to our campers using adaptive ski equipment for a wide range of physical abilities. We provide food and fun and the teens get a chance to hang out with their camp friends in the winter. Many campers loved to ski prior to their brain injury, and this program has helped them return to their passion.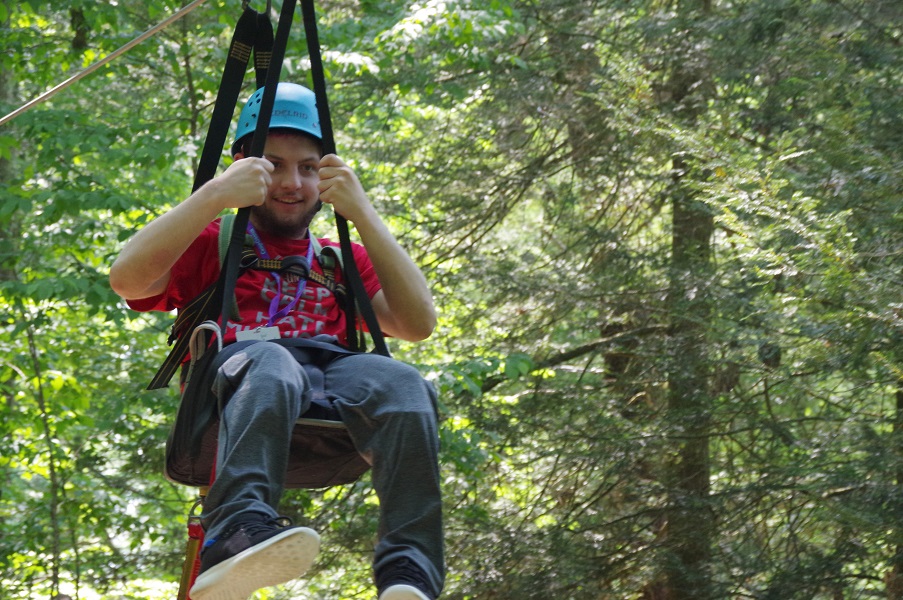 Kars4Kids: What is the importance of Camp Cranium to caregivers of children who attend camp?
Lexi Campbell: Caregivers are given the difficult job of being their child's person day in and day out with no breaks. It's not easy to hire a babysitter for a night out. These parents are constantly caring for their child's needs and desire and deserve a break. The week of camp allows them to have that respite and know that their child is well taken care of and loved by the huge volunteer staff of camp.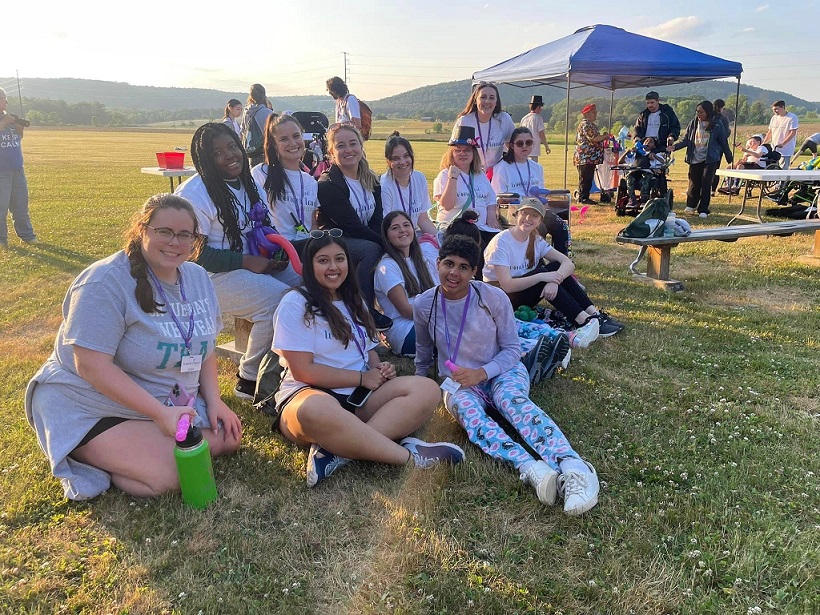 Kars4Kids: What are the benefits of camp for children with brain injuries?
Lexi Campbell: One of the biggest gains we have witnessed from our experiences at camp is a camper's progress towards independence and confidence. Since their brain injury, most have been completely dependent on others. This goes against everything we desire as growing human beings. We desire independence and freedom. The week of camp challenges our campers to push those boundaries and overcome fears to show that they can do so much more than they even realized. We empower our campers to understand how truly unique and beautiful they are as they are now, post brain injury, and to know they are not alone in their journey.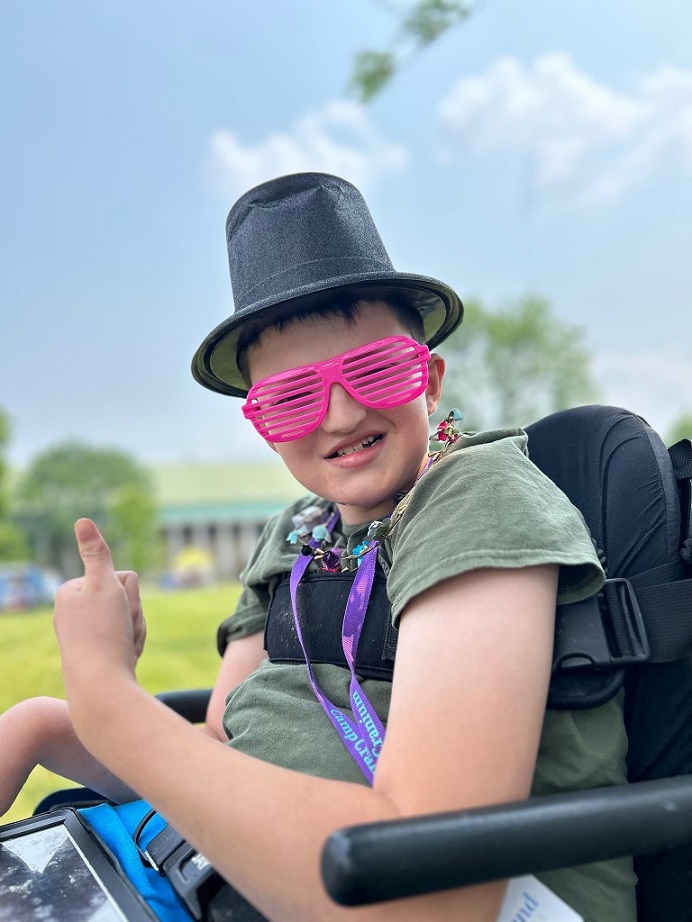 Kars4Kids: Are most of your staff, volunteers? How do you find them? What is the ratio of counselors to campers?
Lexi Campbell: All of our staff and counselors are volunteers. We rely on word of mouth from previous volunteers and staff. We also reach out to college programs to recruit counselors. Many counselors are medical students, PT, OT, SLP, and nursing students. We are also so lucky to have incredible professionals take a week of their vacation time to come and volunteer. We could not have camp without the immense support of these individuals who selflessly volunteer their time.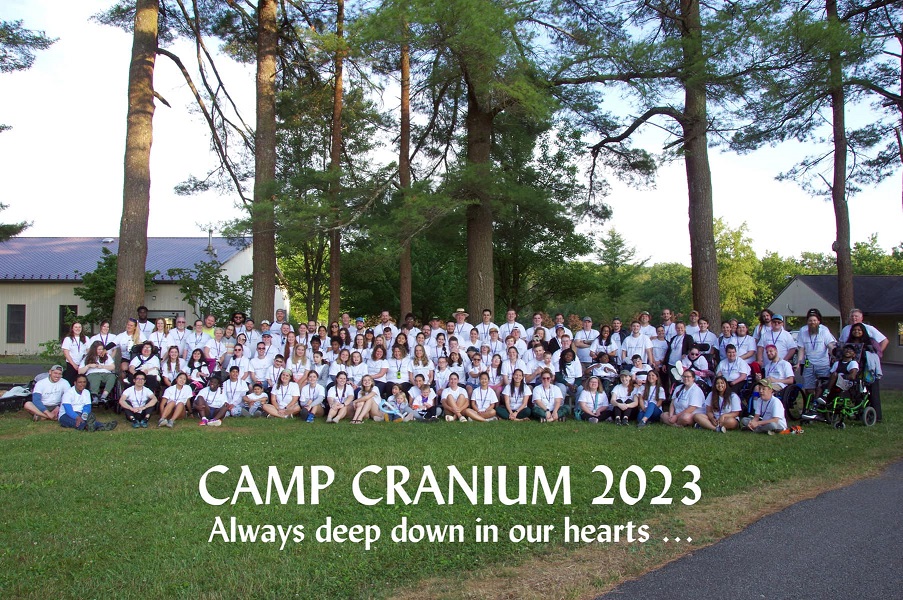 Kars4Kids: What's next for Camp Cranium?
Lexi Campbell: Well, we have big dreams, and I am working hard with our team to accomplish them. Our goal is to further support individuals and families impacted by brain injury. We are expanding our online presence to provide resources and education on brain injury topics related to school and transitioning to adulthood. We would love to expand to have a young adult retreat that focuses on that transition, which can be so difficult for so many of our campers when they age out of the school system. But even with all those big dreams, we remain focused on our original mission, empowering children with brain injuries.