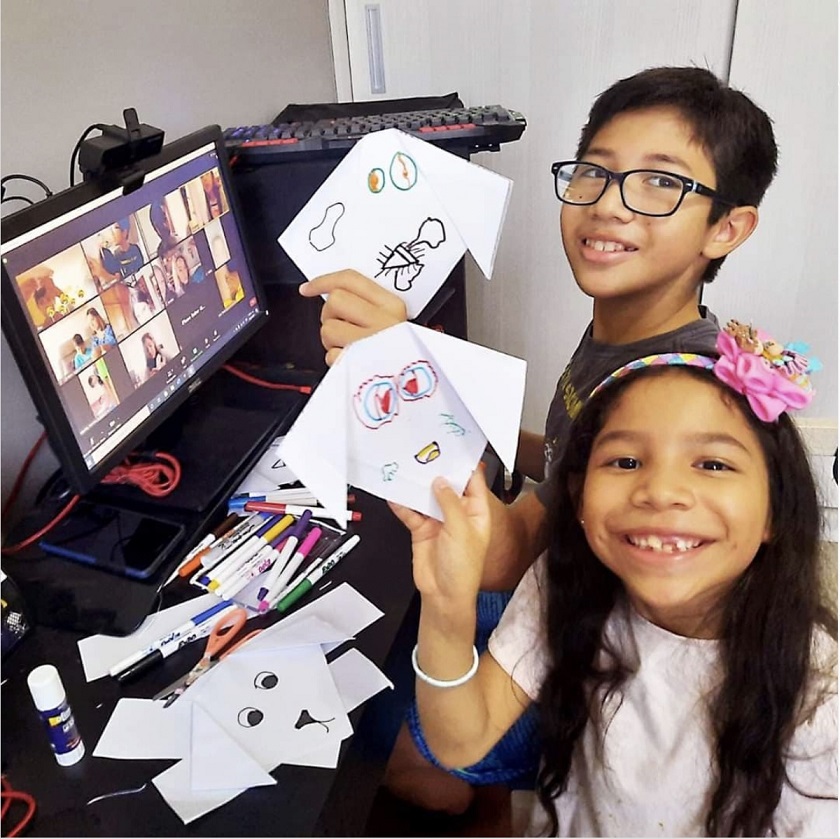 Clonlara School may not be what comes to mind when you hear the word "school." This very different kind of school does have a physical location, but offers a variety of other learning options, as well. Clonlara serves as proof that learning can take place anywhere: both in and out of the classroom, and in fact, its Full Circle Learning approach has gone global, serving students in 70 countries.
April Huard, education director of Clonlara School, was a public school teacher who homeschooled her own children before joining Clonlara as an academic advisor. Today, Huard leads Clonlara's educational programs for students and families around the world. Here's what she had to say about the vision and mission of this, our latest small grant recipient, Clonlara School:
Kars4Kids: Can you tell us a bit about the students you serve? What's your demographic?
April Huard: We serve students of all backgrounds and experiences in grades K–12. With over 2,000 students living in more than 70 countries, our school is truly a global learning community. Some of our students want the flexibility to pursue their passion for a specific subject, the performing arts, music, or sports; while others have unique needs, including health-related concerns that prevent them from attending school full time.
Our elementary and middle school students are curious learners, eager to ask questions and explore the world around them through play and projects. Our high school students are both college and non-college bound—they are motivated to design their own educational path and interested in self-paced learning opportunities.
Kars4Kids: Talk to us about the founding of your school. Who founded Clonlara School and why?
April Huard: Pat Montgomery and her husband, Jim, founded Clonlara School in 1967 when, after teaching in public and parochial schools and then having their two children, Pat began to feel that schools did not take into account the child's natural development and growth in learning.
She envisioned a school where children of all ages, ethnicities, and beliefs could learn and grow in an unhurried, relaxed atmosphere; where the students, parents, and staff would all get to know one another; and where families would have an active role in school life and in the education of their children.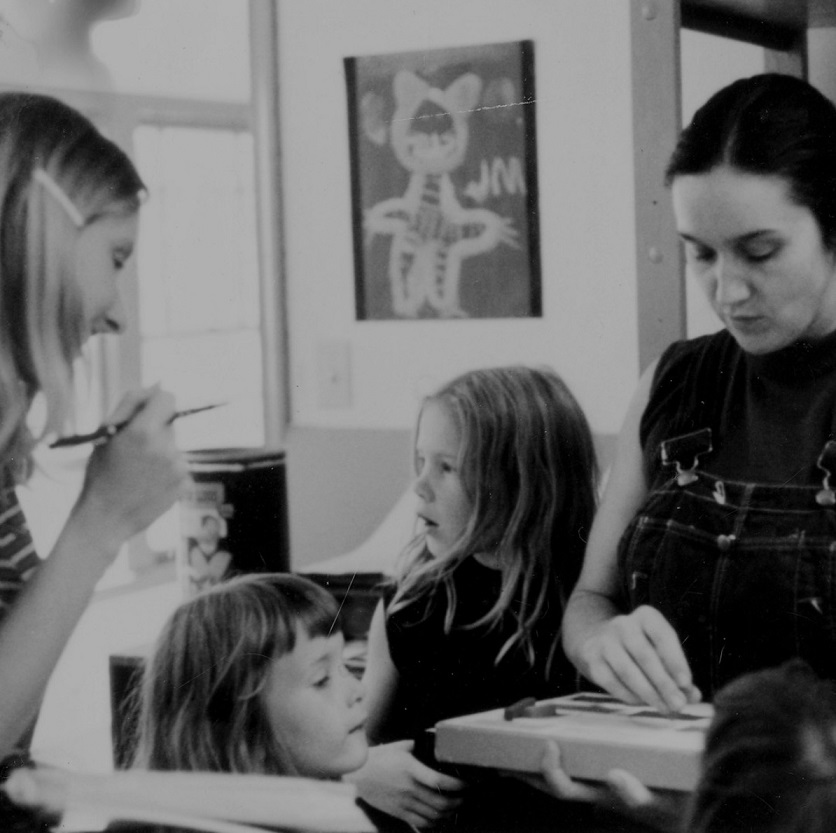 Kars4Kids: What is "Full Circle Learning?"
April Huard: Full Circle Learning (FCL) is our research-supported approach to education. Through every FCL project, students ask questions about topics that capture their attention. As interest in a subject deepens, students naturally want to deepen their understanding, so the FCL Model leads them to find a mentor, compile experiences, share their learning with others, and reflect on their entire learning process. It gets students thinking about how they learn, and it empowers them to take charge of their own education.
Kars4Kids: Clonlara has what looks like three physical locations. What are the advantages of learning on-campus? How many of your students learn on-campus? Is it your intention to open further locations for Clonlara schools?
April Huard: Currently, we have students learning on our campus in Ann Arbor, Michigan, and we are preparing to open a second campus in Idanha, Portugal. We also extend our services through partnerships with international schools and programs that align with our mission such as the Colégio de São José (CSJ) in Coimbra, Portugal, and Hope International Academy in Okinawa, Japan.
We describe our Campus Program as "a classroom the size of your imagination." It's a place where students—each with different learning styles, needs, and goals—work closely with our teachers to design an educational plan around their passions and interests. Our Ann Arbor campus also offers flexible in-person and hybrid learning options, with afternoon enrichment courses for Clonlara students and others from local schools and homeschool groups in the community.
As of 2023, 109 of our 2,327 students learn in person in our Campus Program.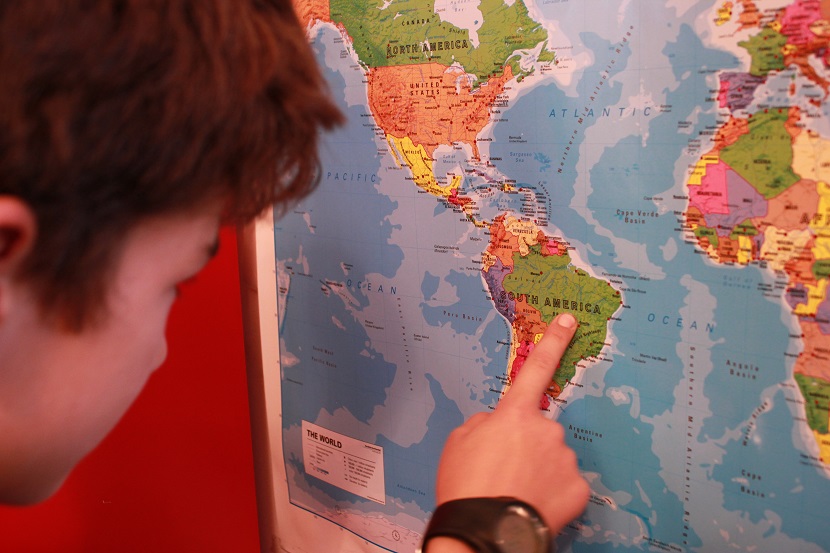 Kars4Kids: Why do some families choose to enroll their children in your Off-Campus Program? How many students participate in this program?
April Huard: We describe our Off-Campus Program as a "school with no walls, overlooking the world," meaning that families can choose where learning takes place. Students can learn at home, on the beach, or on the highest mountain! Families with students in our Off-Campus Program build personalized learning plans with the support of Clonlara's program advisors, who partner with them to monitor student progress and provide guidance. The advisors also suggest materials and learning tools along the way.
As of March 2023, we serve 2,218 students in our Off-Campus Program.
Kars4Kids: Clonlara operates in several countries. How many countries are participating from outside the U.S. and what made you decide to offer your programs to children living in other countries? Are your programs offered in languages other than English?
April Huard: Our decision to offer programs to children living in other countries is reflected in our mission to transform education on a global scale through a highly personalized approach to learning. As Clonlara has grown over the past five decades, we have added programs and services to share our educational philosophy and practice with others who believe that students should be at the center of the learning process. We now have students in more than 70 different countries, and we offer services in eight languages: English, Spanish, German, French, Hungarian, Greek, Portuguese, and Turkish.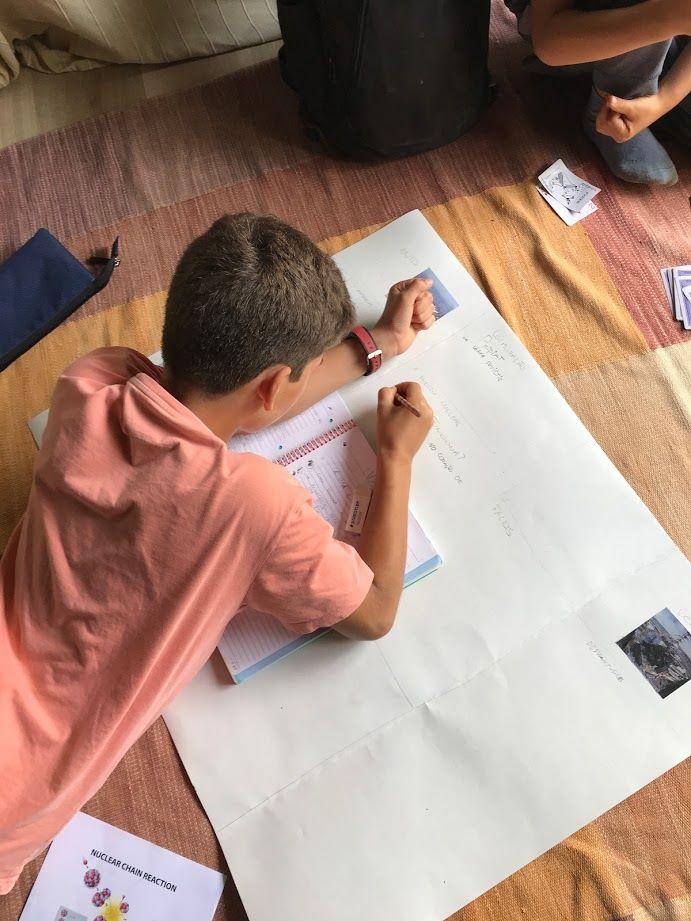 Kars4Kids: Clonlara has online courses for middle school and high school. How do the offerings differ for these two groups?
April Huard: Our students in grades 6–12 may add up to three credits of online courses to their educational plan. All Clonlara online courses are self-paced and include Clonlara teachers to answer questions, and because we personalize learning, the teachers will work around tricky schedules and customize assignments to accommodate their students' interests.
In addition, our advisors work with families to make sure online courses are a good fit for their students. They consider each learner's age, maturity, and interest-level when helping families decide. Students who choose to add Clonlara online courses to their educational plan receive the same personalized care and attention whether they are in middle or high school.
Kars4Kids: Talk to us about your teacher and advisor support. Is this support also offered to homeschooling parents?
April Huard: Yes! Clonlara teachers and advisors work closely with families to understand their goals and guide them on their learning journey. They get to know each student personally and make customized recommendations for learning activities, educational resources, and more.
Using Full Circle Learning, students and families discover how to create authentic, relevant, and personally challenging learning experiences. Whether they are in person, at home, or anywhere in the world, our students will have a Clonlara team working closely with their families to develop a highly personalized education plan based on their passions and interests.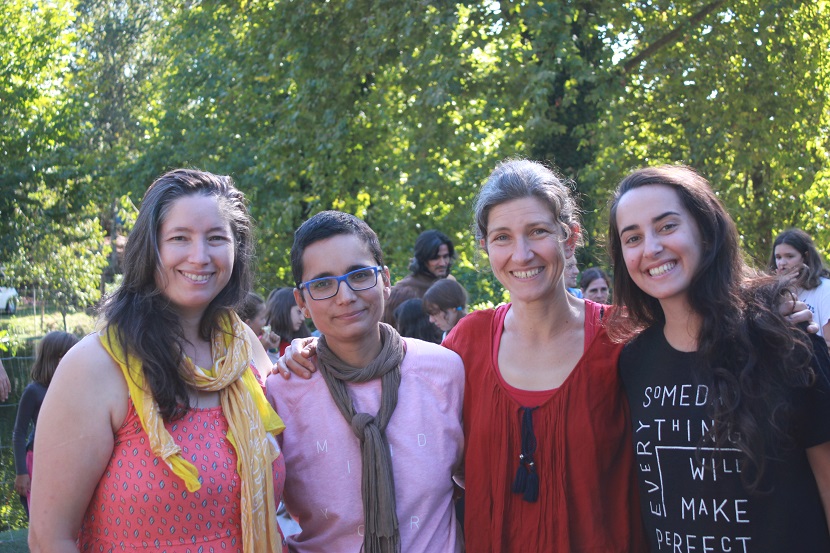 Kars4Kids: How did the pandemic affect your operations?
April Huard: With the sudden school closures, families were forced to consider other options that maybe they had never considered before, and they had to do it quickly without much time to plan. We did get a lot of families who were brand new to the idea of keeping their kids home for school, so that was a challenge, but we loved it.
Since COVID, people have realized that they might have more flexibility in school than they had before, and now they want that flexibility for their kids. Our Campus Program, which in the past had always adopted the more traditional 9:00 am – 3:00 pm schedule, is hybrid this year because families wanted to have their kids at home on some days each week. People are now wanting more of an a la carte education, and Clonlara can support families who have these desires, ensuring that their learning plans, documentation, and transcripts all reflect their students' unique learning paths.