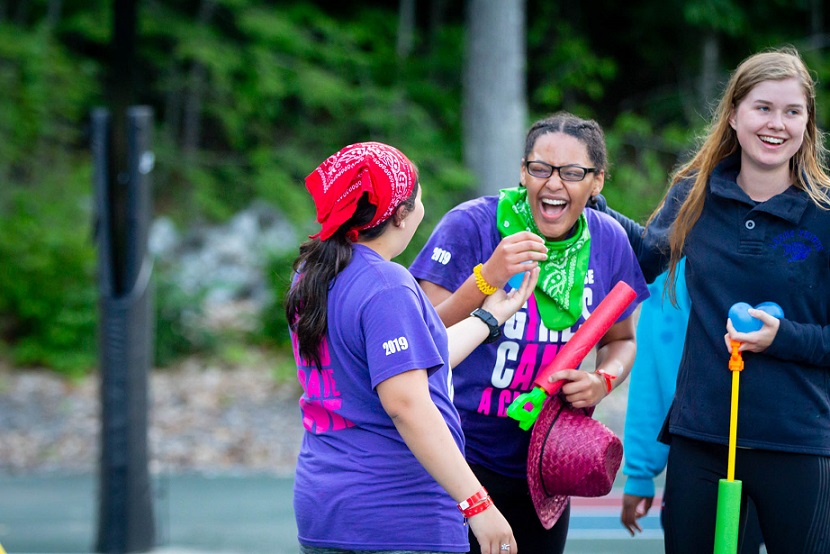 West End House Girls Camp has a certain vibe going on, that makes you wanna be a kid and join right in. You know there's a feeling of belonging there, and it's a place where a girl can find pride in just being herself, all the while having the time of her life. That spirit came right through the small grant application, so that we were quite happy to say yes!
We did want to support this amazing girls' camp, this place of fun and self-exploration, and so we did. Kars4Kids spoke to West End House Girls Camp Executive Director Laurie Palagyi to learn all about how and why West End House Girls Camp is different, even special:
Kars4Kids: Tell us why "I am" defines the West End House camp experience?
Laurie Palagyi: "I AM" is what defines the West End House Girls Camp: I AM Strong, I AM Courageous, I AM Intelligent, I AM ME.
Our society inundates girls with "YOU ARE" messages – you are weak, you are to be in the kitchen, you are to be quiet, you are not supposed to rock the boat, etc. West End House Girls Camp is a place where we ask the girls to challenge the "you are" messages they receive and define and explore who they are. The answer always begins with, "I AM."
Kars4Kids: Why an all-girls summer camp?
Laurie Palagyi: We believe there is a specific value to single-gender camps, especially girl camps.  Society creates a dichotomous culture and separates boys and girls. It starts in the womb with color gendering and follows kids throughout their development. Genders are curated to fall into specific roles and responsibilities. When you take one gender out of the equation, the playing field opens and new roles and responsibilities surface.
For example, we were moving a heavy object at camp for a program element one day. One of the first comments about the situation was, "We should have some guys come over and lift this for us." A teachable moment surfaced and we were able to unpack why they thought they needed boys to lift the heavy object.
After our conversation, with a little ingenuity and group support, we lifted the object and dropped it into place. Our girls had a tremendous amount of pride when this happened and the next time an object needed to be moved I heard some of the girls say, "We got this, no boys needed!"
We love our brothers, but it's important for girls to have a sacred place to push themselves and explore new possibilities they didn't know existed.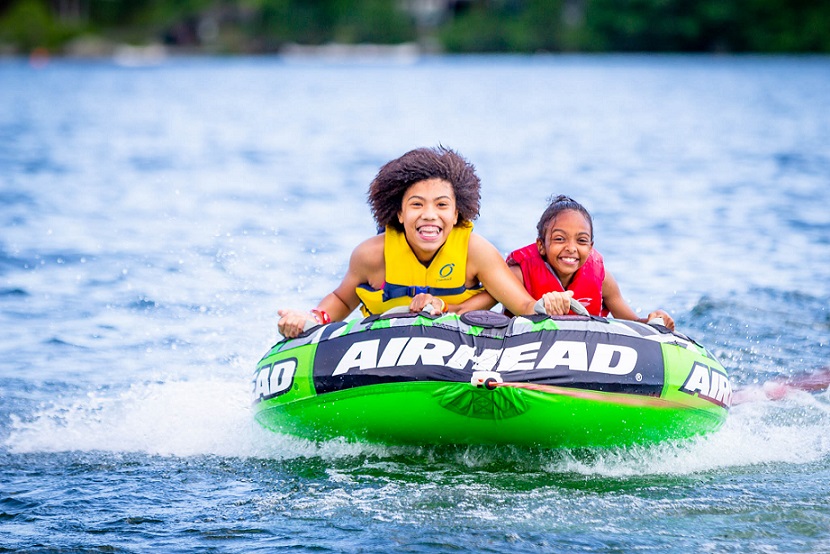 Kars4Kids: You're a tech-free camp. Why is this important? Is it difficult for the girls to give up their phones?
Laurie Palagyi: Yes! We are a tech-free camp. Summer camp offers kids the opportunity to connect with nature and you can't do that looking at a screen. Most of our younger campers make the transition easily. Some of our older campers have a harder time adjusting but they get use to it and some have even thanked us for the tech detox. 😉
Kars4Kids: WEHGC is known for maintaining some of the cleanest cabins in the summer camp industry. What's your secret?
Laurie Palagyi: We have a fierce inter-camp competition for the cleanest cabin. Every day, each cabin is awarded points based on certain criteria. The cabin walk-through can happen any time of the day so campers are vigilant about picking up after themselves. The winner of the day is announced every night at dinner and the session winner is announced the day before the session ends. The winning cabin receives an all-you-can-eat ice cream party, but more importantly, they get bragging rights.
Kars4Kids: Do WEHGC campers really make "friends for life" over the course of the summer? Can you tell us about some lifelong friends that started their friendship at West End House? Do you have reunions?
Laurie Palagyi: Many of our kids do make friends for life. Our alumni come back to camp to volunteer over the summer and get together throughout the year. We have a "Women of the West End Weekend" when supporters and alumni come together for a weekend of bonding and fun after the summer camp season ends.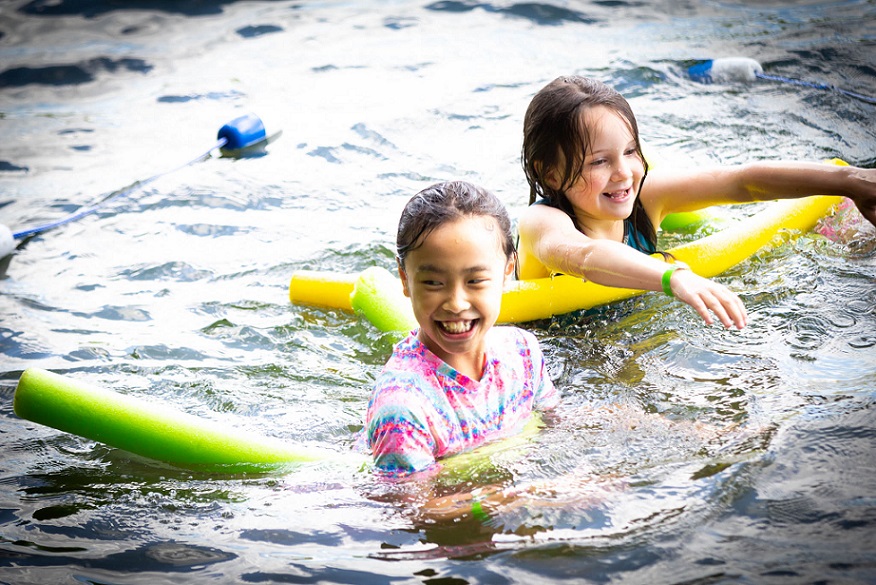 Kars4Kids: Tell us about the activity you call "Gold Rush."
Laurie Palagyi: Gold Rush is a favorite all-camp evening activity. We split the camp into two teams with the goal of finding as many "gold nuggets" (rocks painted with gold spray paint) as each team can within an allotted time. But! Beware of the bandits (i.e. counselors), if they squirt you with their water gun or you get wet by a water balloon then campers must empty their pockets of all gold and turn it over to the bandits. Whichever team ends up with the most gold at the end of the night wins.
Kars4Kids: You refer to your camp staff as "wonder women." Why?
Laurie Palagyi: We view our staff as wonder women because successful residential summer camp staff are a different breed. They are people who tirelessly devote themselves to being a positive role model for campers 24/7 for nine weeks straight without stopping. A common saying when hiring staff is, "It'll be unlike any job you've ever had and the hardest job you will ever have."
Our wonder women are people who can enthusiastically say "yes!" to the following:
Can you put the needs of campers and camp ahead of your needs?
Do you choose to perform at your best and smile when you are both physically and emotionally exhausted?
Will you enthusiastically take responsibility for the wellness and safety of the campers in your care including: waking campers up on time, making sure they dress appropriate for their activities and daily weather, making sure they know their schedule, making sure they eat properly, drink enough water, use sunscreen and bug spray, uphold our community values, forge new friendships, are an active part of the cabin community, and so much more?
Do you have a specialty (archery, kayaking, dance, etc.) that you can teach and do so with skill and confidence?
In a split second, can you take a group of kids with nothing to do and turn that moment into a game or exciting event that kids will talk about for years to come?
Can you wake up at 6am, be responsible for a cabin of campers, teach activities, run evening program, make sure every camper is having fun and feels cared for by you, and do this over and over and over again without losing your positive energy?
Are you excited about working long hours, getting little sleep, and being in hot weather?
Do you have a wild and crazy side?
Kars4Kids: Do campers, after they age out of camp, ever return as staffers? Do you have second generation West End House campers?
Laurie Palagyi: We do! We have second generation campers come back as counselors. It's wonderful to see them grow as a young person and then become role models and counselors for other campers.
Kars4Kids: Can you tell us about the "unsung hero" ethic that you try to instill? Why is this important? How is it embodied by your campers? Can you give us an example?
Laurie Palagyi: We love to recognize positive change in our girls, but we also take time to appreciate those campers who have achieved consistency in positive behavior and who embody our core values. The Unsung Hero characteristic is for those campers that take the time to help fellow campers, fully and positively participate in camp activities, and who generally exemplifies the camp's core values without seeking recognition. For example, one of our older campers decided she wanted to mentor some of our younger new campers without being asked. She sat with them over meal times and made sure they knew where they were supposed to go for activities and overall became their big sister.
Kars4Kids: What is "Spirit of the House" as it relates to WEHGC?
Laurie Palagyi: As a traditional West End House value, Spirit of the House is one of the most sought after characteristics. A camper who embodies the Spirit of the House is one who is enthusiastic about camp activities and shows camp spirit, who actively embraces the camp traditions such as color war, "rip rip rips," and evening campfire.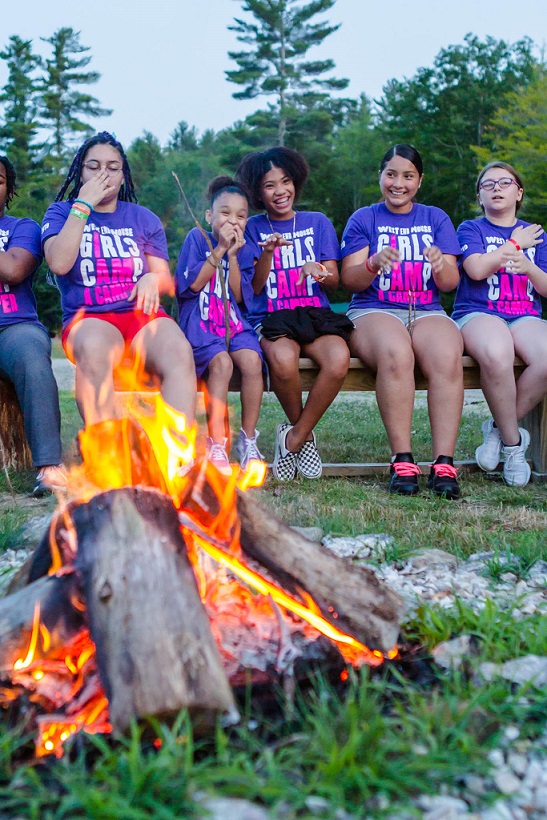 Kars4Kids: What's next for West End House Girls Camp?
Laurie Palagyi: So much! We have plans to continue growing our community. We plan to build out to a 120-person campus and expand our excellent programming.