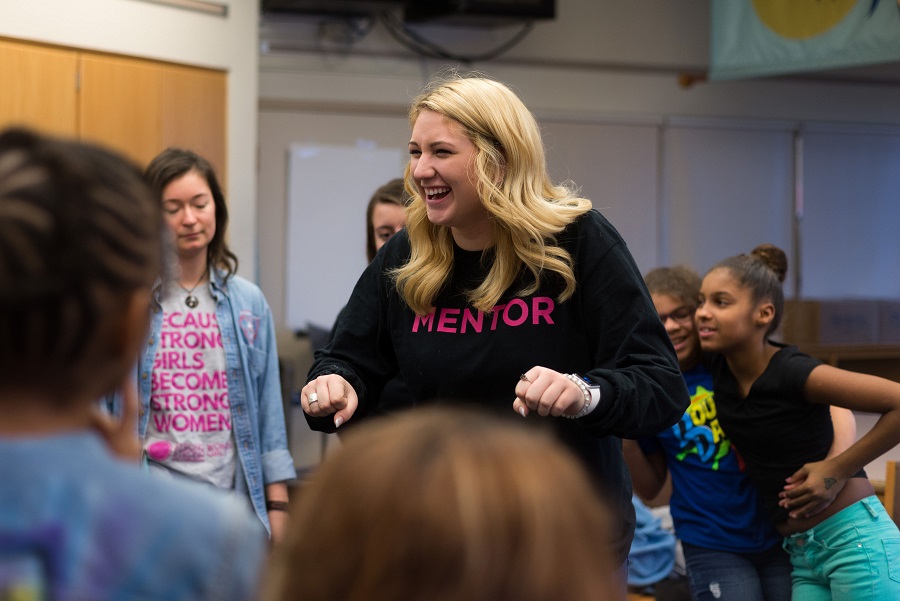 Strong Women, Strong Girls (Pittsburgh) has a unique approach to empowering women and girls. SWSG has female college students mentor young girls, while putting career women together with the college students. Hence, women are empowering women, with each group receiving a boost from the others. It makes sense that one woman can offer the truest example to another of what can happen when girls and women gather up their courage and take that next step toward an awesome future.
We like the concept of women helping each other to overcome the obstacles they encounter in life, be it bias, a shortage of self-confidence, a lack of resources, and often all three. Kars4Kids believes that girls and women are deserving of greater support than they now receive to offset these things that get in the way of their success. Our small grant award, we hope, will show the world that this is important stuff, and that they too, should be supporting this work.
We asked Kimberly Baston, managing director of Strong Women, Strong Girls Pittsburgh, to tell us how this organization is working its magic:
Kars4Kids: Tell us something about your demographic. Who does your organization serve?
Kimberly Baston: Strong Women Strong Girls (SWSG) serves three generations of women and girls, and those who identify as such. Our primary focus is on elementary school girls in grades 3-5 who live in under-resourced communities. A majority of our participants are girls of color, and many come from households with income below $40,000 per year. We also work with college students and adult professional women who volunteer with us.
Kars4Kids: SWSG says it connects three generations through mentorship, but apparently grandmothers, mothers, and daughters are not what is meant by "generations." Can you explain? Why is this aspect of your program important?
Kimberly Baston: That's correct! Our multi-generational model is our claim to fame versus other mentoring programs. Our three generations are our adult professional women (women in the workforce), college women, and elementary school girls. Professional women mentor our college women through 1:1 mentoring relationships, while our college women mentor the elementary school girls. This creates what we refer to as a trickle-down effect, where each group is pouring knowledge, confidence, and insight into the next. By engaging women at different ages, we aim to build up future generations of women leaders in our region.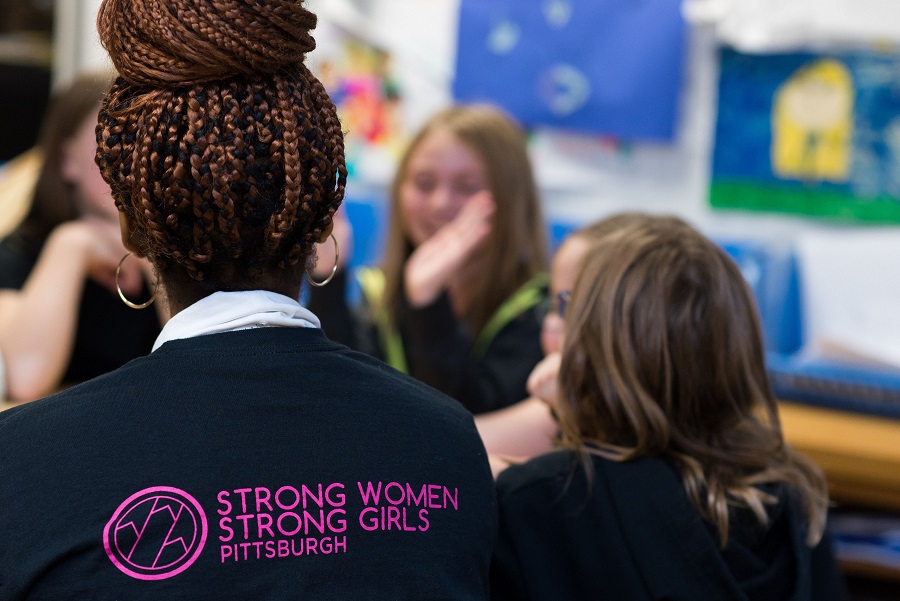 Kars4Kids: Strong Women, Strong Girls offers different types of mentoring. Can you tell us how this works? Who are the mentors, and what is the goal of the various kinds of mentorship you offer the girls?
Kimberly Baston: Our core mentoring program consists of college women who mentor elementary school girls. They do this during weekly after-school sessions that follow a lesson plan built on research around the 6Cs of Positive Youth Development and social-emotional learning. The girls and their mentors learn about strong female role models, do fun activities, and journal back and forth to provide the girls with a safe space to share their fears, goals, and triumphs with their mentors. We also have what we call the Strong Leaders program, which is where professional women mentor college women through 1:1 mentoring relationships. Those professional women can also become a real-life role model and deliver a lesson about themselves at a program site with our girls. All of our programs are aimed at building girls' and women's self-confidence and empowering them to do anything they dream.
Kars4Kids: SWSG helps elementary school girls to build relationships with "strong female role models." What constitutes a "strong female role model?" Can you describe some of the role models who work with the girls in this capacity?
Kimberly Baston: Our role models display strength in so many different ways. The role models we feature in our weekly curriculum include a widely diverse pool of women AND young girls who are doing amazing things in the world. We've featured everyone from Michelle Obama to the Wisjen sisters – teenage girls who are working to eliminate single-use plastics in Bali! We include people who are local to Pittsburgh, women who were famous in history, and people in current events. Each role model is carefully selected to show our girls a wide variety of not only backgrounds, but also life paths. We want them to be exposed to as many options for their future plans as possible.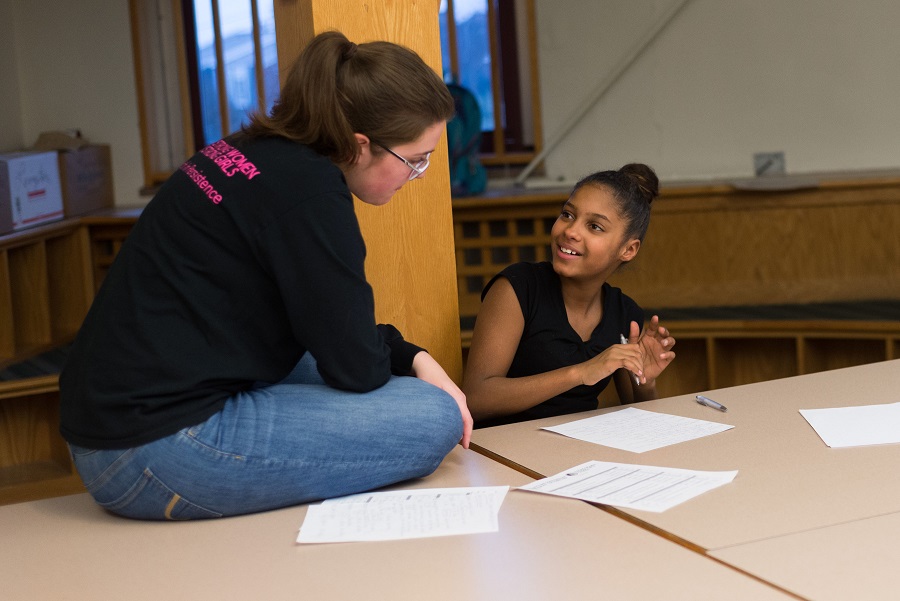 Kars4Kids: You work with girls in grades 3-5. What sets this age group apart, and what are the specific goals you work toward with them?
Kimberly Baston: Our organization is founded on the fact that research has shown girls' self-confidence peaks around the age of 9, or during pre-adolescence, and then drops off – not returning to those peak levels again until she's in her 30s. We're seeking to intervene during those pre-adolescent years to build and solidify girls' self-confidence so they are empowered to build a stronger and brighter future for themselves. We're an assets-based program, meaning we take an approach of nurturing the gifts and talents our girls already possess in droves, instead of assuming a deficit that needs to be "fixed." Through lessons and activities that build on those talents, we hope they can enter the next chapter of their lives with higher confidence and big dreams.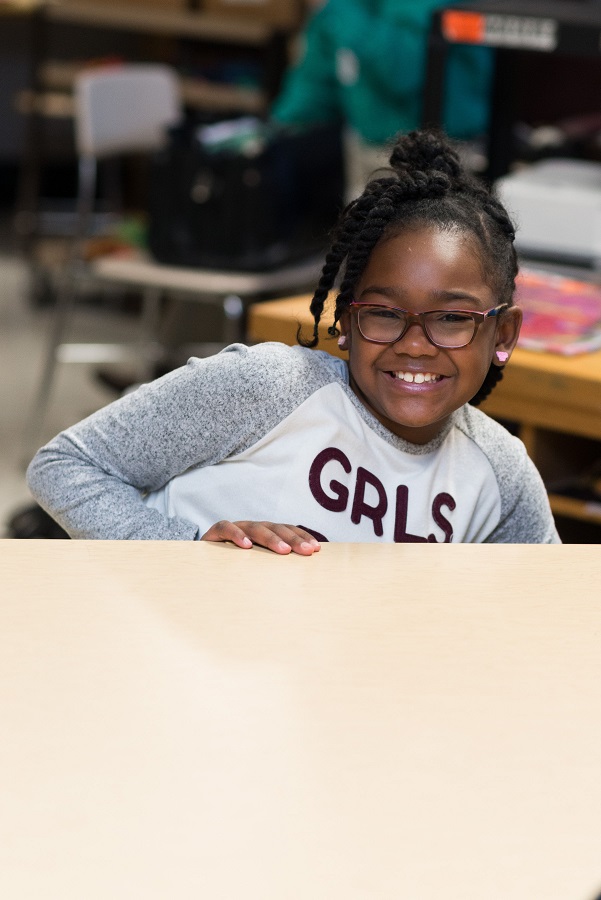 Kars4Kids: Your website states that "Strong Women, Strong Girls works to counter the social pressures that discourage girls in under-resourced communities." In what sense are the girls you serve "under-resourced?" Is this across the board in all three Pittsburgh chapters of SWSG? We wouldn't have thought, for example, that Squirrel Hill girls would be considered "under-resourced."
Kimberly Baston: Our primary focus is on under-resourced communities, yes – which often means a community that doesn't have many enrichment opportunities for girls, is facing other significant challenges like being a food desert, or has a significant population of families that are considered low-income – among other things. But our program is not exclusive – we operate at more than 40 sites all around the city. We recognize the value in exposing as many girls as possible to mentorship and confidence-building, regardless of circumstance. And while folks may have perceptions of various neighborhoods in and around Pittsburgh as either being under-resourced or the opposite, the reality is that each of our program sites houses a diverse group of girls whose various life circumstances could be creating additional barriers for them, and the lines between our many wonderful Pittsburgh neighborhoods are not always drawn in ink.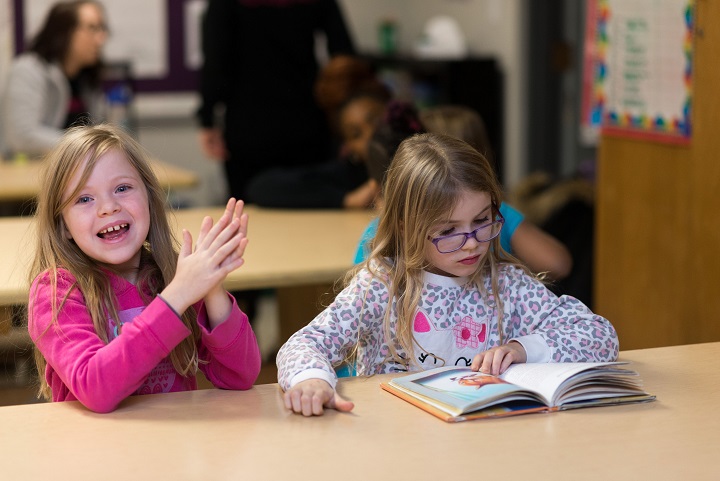 Kars4Kids: The Pittsburgh branch of SWSG opened in 2006. The Tree of Life synagogue shooting, occurred just blocks away from your Squirrel Hill (Murray Ave.) location in 2018, and left a permanent mark on the neighborhood. Did you see a difference in your young participants in the aftermath of the tragedy, and did you do anything special to help them get through this time?
Kimberly Baston: The Tree of Life synagogue shooting was such a tragedy for our city and for the Squirrel Hill neighborhood. We felt the impacts deeply as an organization – both in our staff team, who exist as part of the Squirrel Hill community, and also in our girls and mentors. We anticipated that our elementary girls would be affected by the shooting, especially at sites in surrounding neighborhoods, so we immediately prepared a toolkit for the mentors who served those sites. We not only provided our mentors with a safe space to talk with our staff if they needed it, but we also shared strategies for navigating difficult conversations, reminded them of the training they receive each semester on taking a trauma-informed approach to working with the girls, and we created a list of activities that could help either focus girls' emotions in the aftermath of the tragedy, or redirect them, depending on the group. For instance – one of our program sites spent their next session writing sympathy cards that we collected and sent to Tree of Life. Many of our girls knew someone who had either been at the synagogue during the shooting, or who typically attends there. They were confused, scared, and angry – like the rest of us. Thankfully, our mentors were prepared and handled conversations around the senseless violence with compassion and grace.
Kars4Kids: Can you give us an overview of your Campus Discovery Tours?
Kimberly Baston: Yes! Many of the girls in our program have never experienced a college campus or been exposed to what it means to be a college student. While we are not a college prep organization, we find value in exposing the girls to this potential life path. Each spring, our girls get to take a field trip to the campus where their mentors are from and explore the college, eat in the college cafeteria, see classrooms and labs, and engage in fun activities that other on-campus student groups host.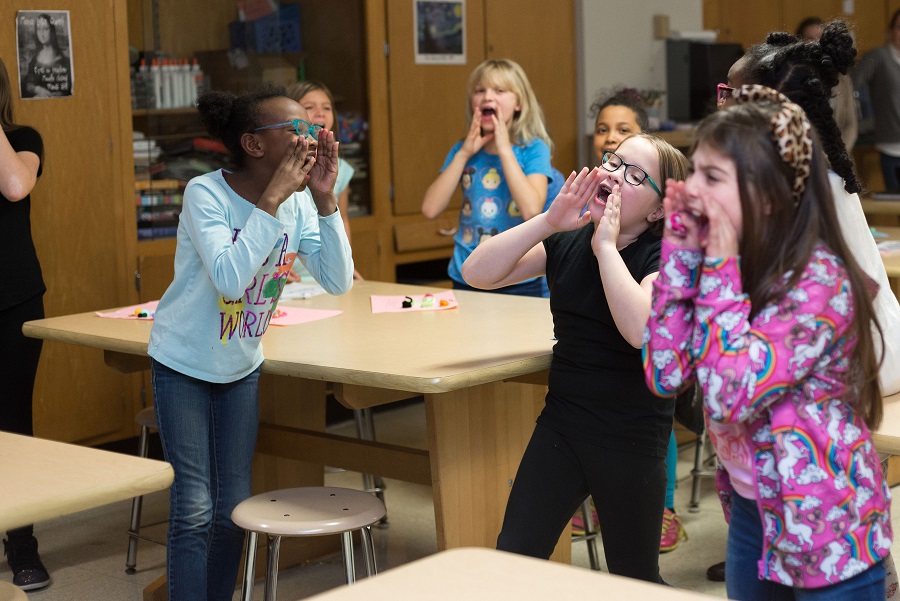 Kars4Kids: Like so many orgs in the wake of COVID-19, SWSG now has some virtual programming. Can you share about these online offerings?
Kimberly Baston: When the COVID pandemic hit in 2020, we spent the summer entirely recreating our curriculum and program model to operate virtually, which we did for a whole school year. Sessions took place on Zoom in a shorter time frame due to screen time concerns, and activities were adapted to be done from home with supplies that we shipped to every girl. This allowed us to have zero gap in our program offerings, and it allowed us to reach girls who may not ever have been able to attend in person due to geographic, transportation, or other barriers. At the same time, there's no denying the value of in-person programming! Now, we have a hybrid model that means our sites can choose the best way for them to engage with SWSG programs. We're primarily in-person, but a site that has scheduling or busing issues can still participate virtually so that we don't leave those girls out. We hope to continue expanding these options to one day let girls enroll in the program without having to be tied to a program site!
Kars4Kids: What's next for Strong Women, Strong Girls?
Kimberly Baston: We're in the midst of a 3-year strategic plan that is putting us on an exciting path toward growth and expansion. In the near future, you might see us at more universities and more elementary schools in Pittsburgh, as well as new regions in Western PA where we can reach even more communities!