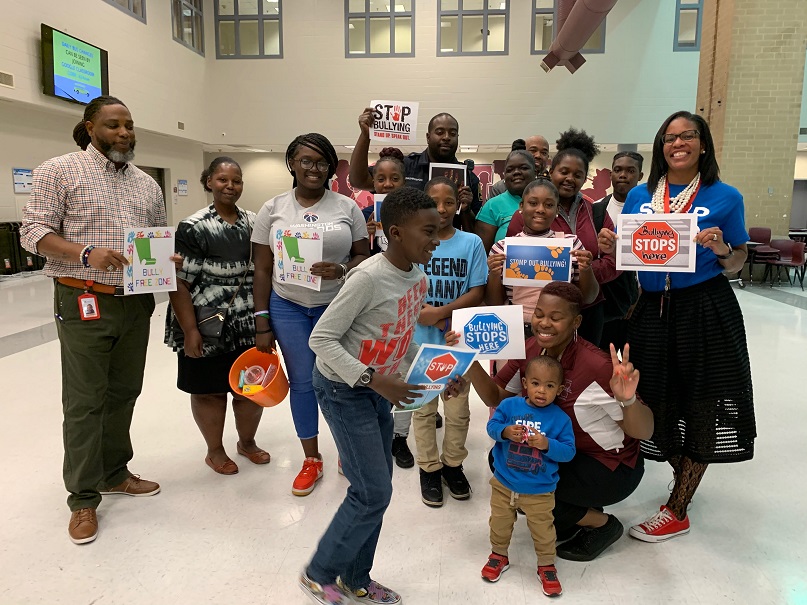 Communities In Schools of Hampton Roads (CISofHR) gives students and their families something they don't even know exists: access to resources that can help them surmount difficulties and succeed. This includes having a trusted adult in their lives that is on their side, supporting them to rise above obstacles to education and career, while ensuring that their basic needs are also met. The organization that sees the kids as "our kids" and that's exactly the attitude we like to support in our modest way, through our small grants program. We had a chat with Communities In Schools of Hampton Roads Executive Director Hope R. Sinclair, Ph.D., to learn more about the remarkable achievements of this Virginia-based nonprofit:
Kars4Kids: Can you tell us a bit about your demographic?
Hope Sinclair: Our demographics include any student within one of the schools we are partnered with and their families. While most of our schools are Title I schools, which is a strong indicator of poverty, the majority of our students throughout Hampton Roads are in an underserved community and are eligible to receive free or reduced-price meals. At CIS we know there is no one-size-fits-all approach to changing students' lives. That's why our evidence-based model integrates a variety of supports for students to keep them in school and on the path to graduation.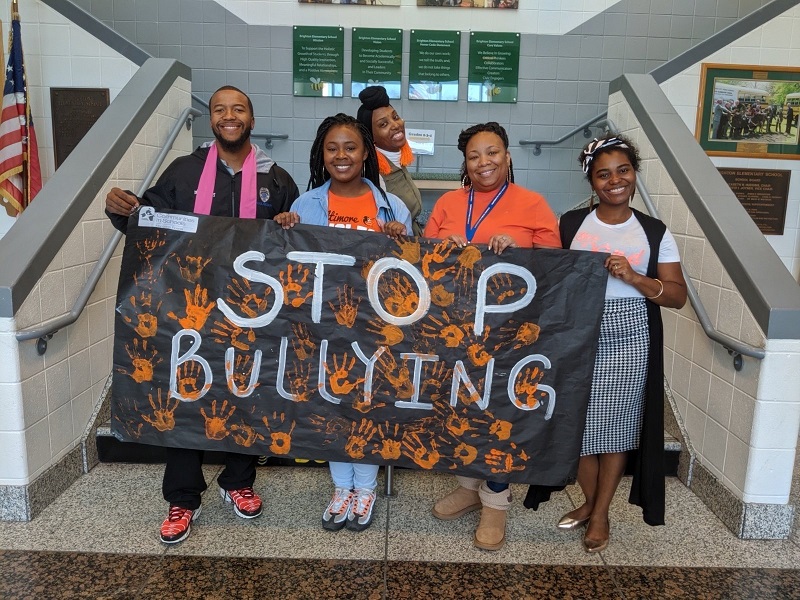 Kars4Kids: What resources does Communities In Schools of Hampton Roads provide to area children?
Hope Sinclair: We provide a number of supports through our site coordination process. These supports include family engagement, behavioral interventions, college and career preparation, academic assistance, life/social skills, and basic needs/resources. We do whatever it takes to ensure all kids–regardless of the challenges they face–have the relationships, support, and resources to thrive in and beyond the classroom.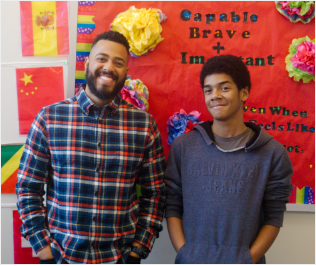 Kars4Kids: The founder of Communities In Schools, Bill Milliken, said, "It's relationships, not programs, that change children." What does this mean in practical terms for your organization and in your community?
Hope Sinclair: Our site coordinators serve as a bridge between teachers, administrators, volunteers, community partners, and local businesses to connect students and families with resources that help address both academic and nonacademic needs. So, in practical terms, it is realized that the relationships we have with our students, parents, partners, and schools, are of vital importance to the success we hope to have in our community. In the midst of the COVID-19 pandemic, when staying connected is more important–yet more challenging–than ever, CISofHR continues to empower students with the support they need, setting each student on a path of life long success. As you know, potholes along that path often have nothing to do with math or science or reading, and everything to do with the holes life digs for you. Success may only come when you have a caring, trusted adult helping you navigate the obstacles, and that is what CISofHR's team is here to do.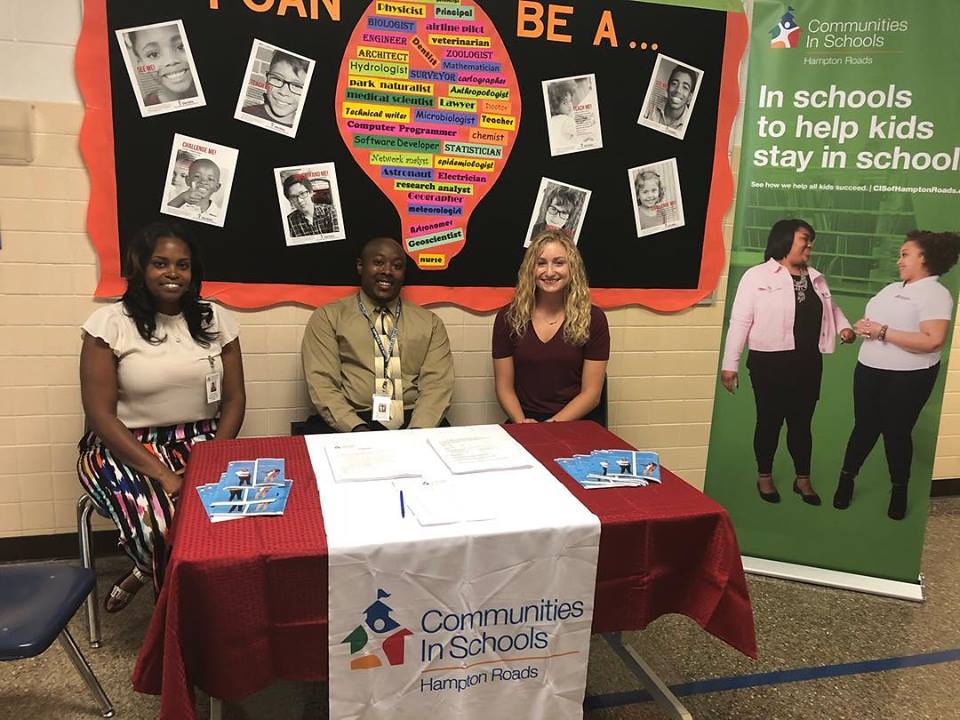 Kars4Kids: You operate within area schools. Why is this important to what you do? How many schools are we talking about?
Hope Sinclair: We are currently serving 19 schools throughout Chesapeake (1), Hampton (1), Norfolk (7), Portsmouth (5), Suffolk (2), and Virginia Beach (3). We are in K-12 schools every day, building relationships with students and working hand-in-hand with their school, families, and communities to create access to the resources and opportunities that help them overcome life's current and future barriers. Together, we clear the way for their success, so they reach their full potential. At every CIS school, we conduct a needs assessment, plan and provide supports, and monitor progress.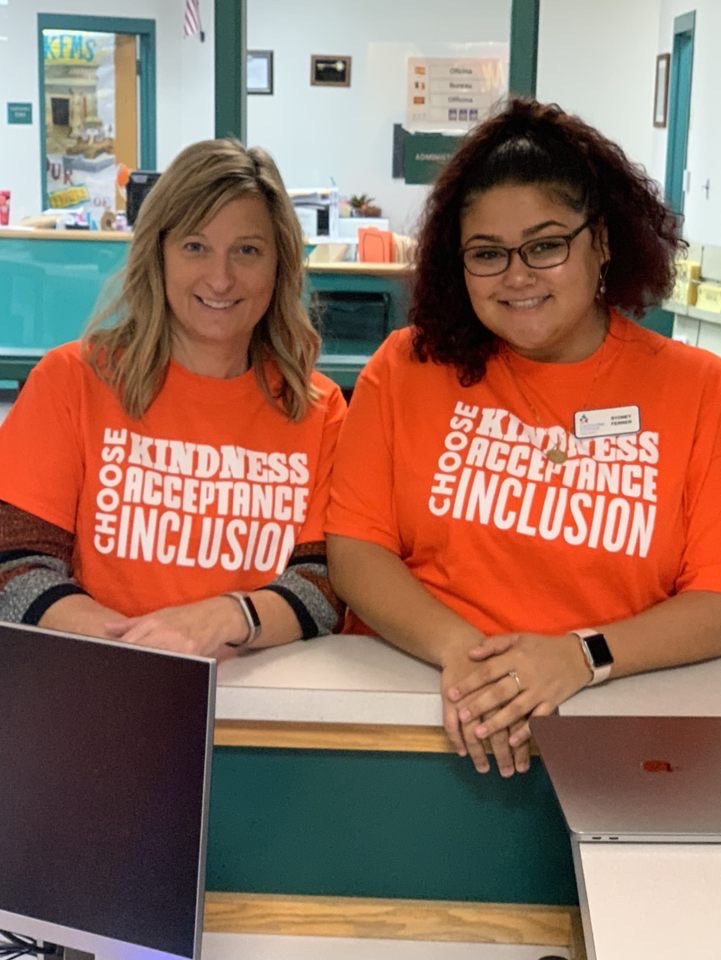 Kars4Kids: What sort of training is available to your site coordinators? How many of site coordinators are working under the auspices of CIS of Hampton Roads?
Hope Sinclair: Our site coordinators go through 3 weeks of training every August. Our national office provides online trainings that they are able to engage in and our local affiliate provides the bulk of in-person training. Training includes mandated reporting, Mental Health First Aid, database management training, Site Coordination training, facilitating groups, counseling techniques and interventions, vetting partners, story-telling and elevator speeches, trauma informed care, crisis intervention, identifying student needs, and many more. Site coordinators also engage in the school trainings during the summer months and throughout the school year.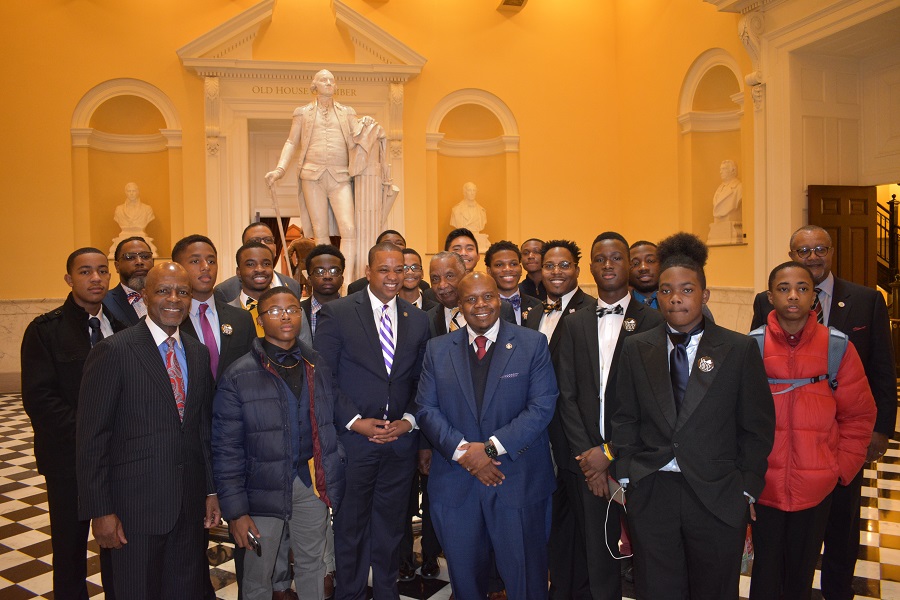 Kars4Kids: How do students come to the attention of CIS?
Hope Sinclair: Students are referred to us through teachers, staff, principals, parents or self-referred. In Hampton Roads, one in three school-aged children live in poverty. These students are "our" kids. Our kids carry adult-sized burdens to school every day: unmet basic needs, homelessness, bullying, systemic racism, the emotional effects of trauma, untreated medical issues, language barriers, and more. Local communities have many resources to address these challenges, but the maze of public and private services can be challenging to navigate. Our Site Coordinators are working around the clock to ensure our students are equipped with the tools and resources to overcome any barrier before them.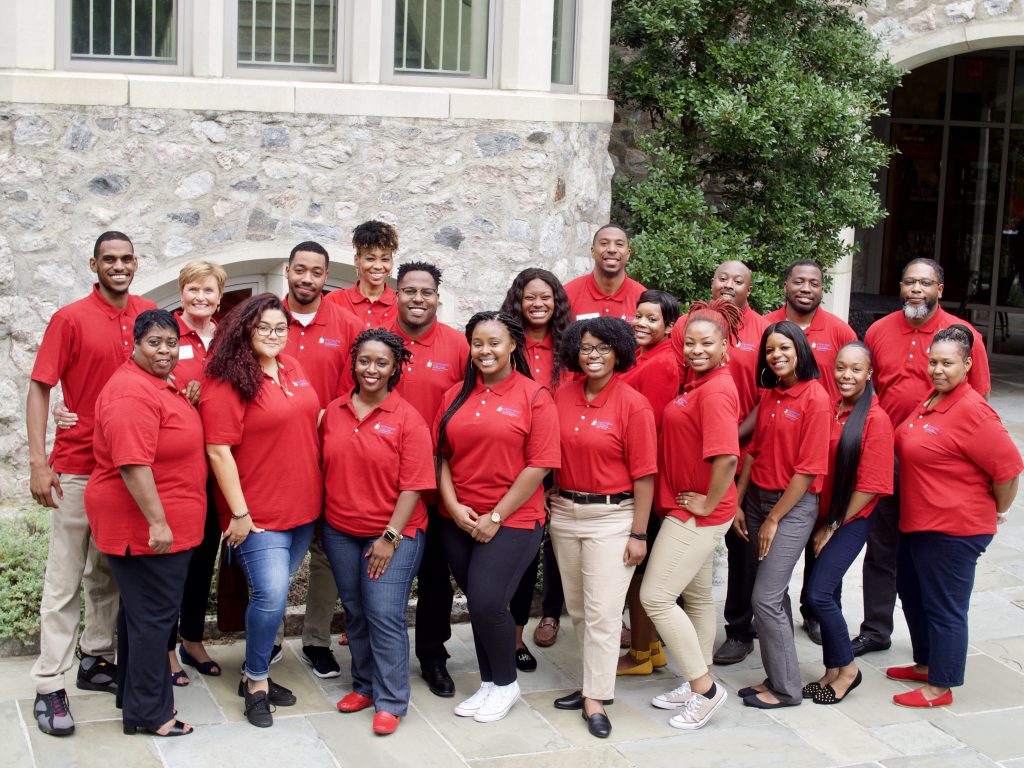 Kars4Kids: Can you talk about some of the difficulties of the children you work with, and how you help them to surmount these challenges?
Hope Sinclair: Sunset joined the Communities In Schools of Hampton Roads program her sophomore year at Hampton High School. She was a chronic walker of the halls, lacked motivation, and frequently skipped the majority of her classes. Before her introduction to CISofHR, Sunset lacked direction and purpose and had a 1.8 GPA. She was frequently in the dean's office or placed in in-school suspension for skipping. When she was connected with her first CISofHR site coordinator, she began to realize that the world was not against her and she had a trusted adult in her corner.
The CISofHR office became her safe haven, a place where she would go to get away when the stresses of school were too much. It was in the office that she began to share the stories of trauma that she had experienced in her adolescence such as domestic violence and suicidal ideations. The site coordinator paired her with a CISofHR board member as a mentor with a similar story. Her involvement with CISofHR also included mental health support, group support, and academic support.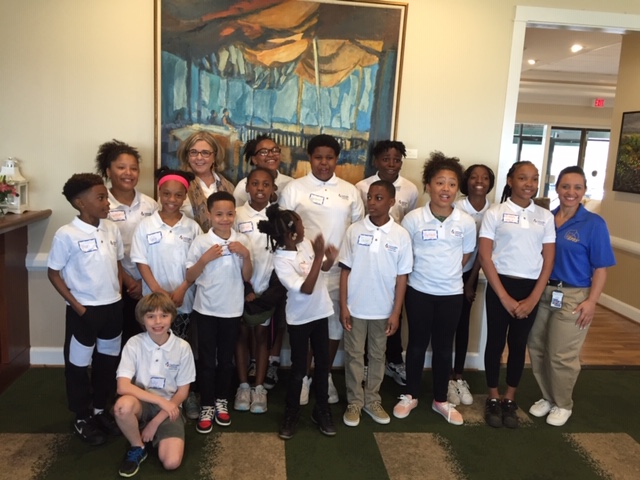 Sunset's classroom attendance increased, her negative behaviors decreased and she eventually made the honor roll. Sunset transformed from being in the dean's office for skipping to being on the Dean's List for good grades. Sunset graduated in 2020 with a 3.8 GPA and was awarded a full academic scholarship to a local college a few hours from Hampton. She now FaceTimes her CISofHR site coordinator and CISofHR board member mentor regularly with updates.
Sunset's story makes me as a site coordinator realize that my role is crucially important for students to progress academically and emotionally through school. We as site coordinators do whatever it takes to ensure all kids have the relationships, support, and resources to thrive in and beyond the classroom.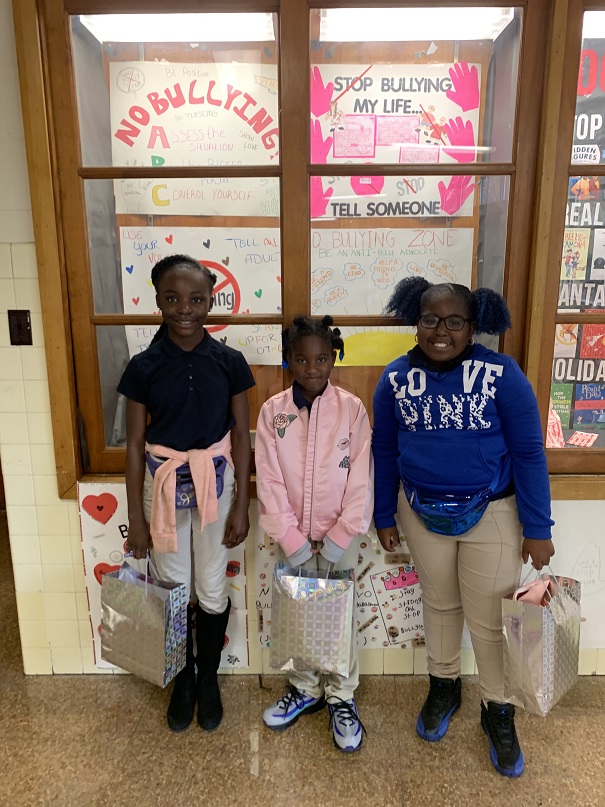 Kars4Kids: CIS was founded 40 years ago. How long has CIS of Hampton Roads been in operation? Do you ever have participants return to talk about their successes or to give back through the same organization that helped them to succeed?
Hope Sinclair: CISofHR began locally in November of 2012. At that time, we served one school in Hampton, The Performance Learning Center. We are currently in 19 schools throughout 6 cities that comprise Hampton Roads.
Yes, we have some great connections with our students and they frequently do not mind coming back to share their experience and talking to others going through what they went through at that age.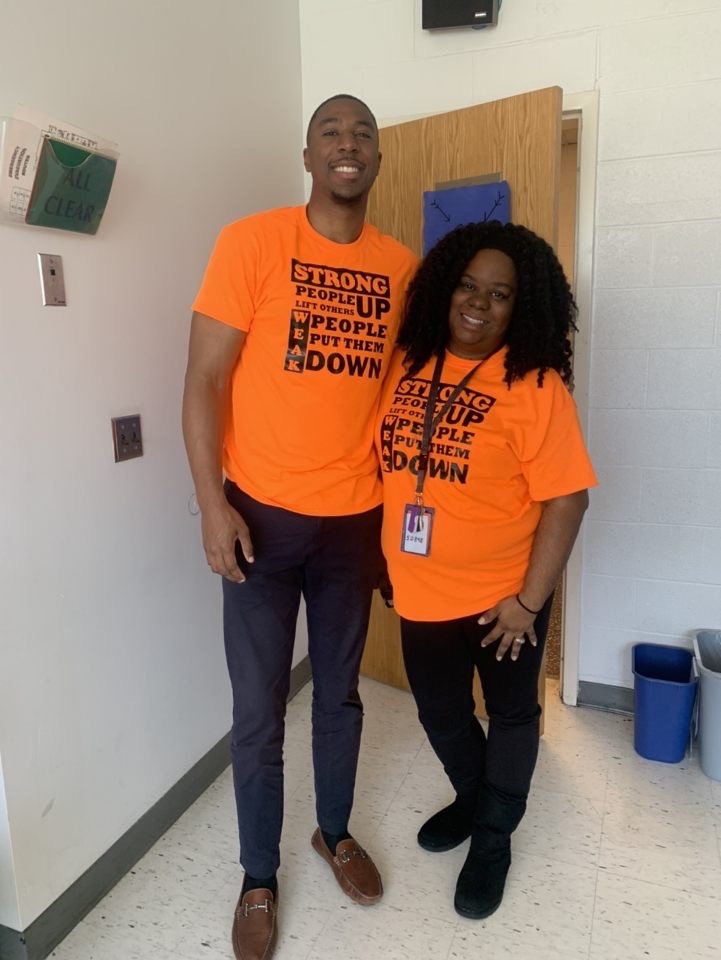 Kars4Kids: How has your work been affected by COVID-19?
Hope Sinclair: The COVID-19 pandemic has drawn long overdue attention to the need for changes within our education system to ensure equitable access to success. CIS of Hampton Roads is a necessary partner in exploring innovative approaches that incorporate social, emotional, and trauma-informed learning, and addressing inequities exacerbated by technology-based learning. Our school districts will be stretched thinner than ever over the next few years and collaboration with partners like CIS will be critical if we are to prevent thousands of students from falling through the cracks.
Our site coordinators (who are typically in schools) remain on the front lines of the COVID-19. From visiting neighborhoods to meet the students who need them wherever they are. They face the realities of poverty, homelessness, and hunger head-on. They identify and address the effects of trauma and stress. They triage wide-spanning needs, help provide a stable environment for learning, and make sure every student's potential has the chance to be ignited.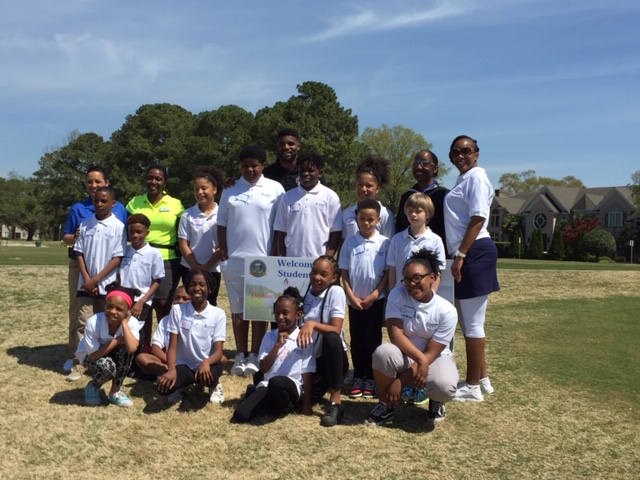 Kars4Kids: What's next for Communities In Schools of Hampton Roads?
Hope Sinclair: The pandemic has created even more of a need for the programs and services CISofHR site coordinators and staff provide. Schools may be open or closed, but Communities In Schools of Hampton Roads is always working. We operate beyond the classroom to provide the resources and supports that many of our students and families once found within their school buildings.
This crisis has created new burdens for the students we support and forced us to find innovative new ways to connect with them. We are rising to the challenge. As schools reopen, we are once again aligning our work with what students need in the present moment to heal, reengage in learning, and succeed in life. We are reaching out to students who did not attend virtual learning regularly, providing additional outside-of-the-school day learning-enrichment opportunities, and providing social emotional learning opportunities. We are hopeful that we can help reconnect some of the disconnected youth back into school and on the path of achieving in life.
CIS of Hampton Roads, a not-for-profit organization, is dedicated to surrounding students with a network of trust to foster success in school and beyond. But we can't do it alone. We, and most importantly our Hampton Roads students, need the support of the community. We urge you to visit our website at www.cisofhamptonroads.org to learn more and support our work. Together, we will create bright futures for our kids.