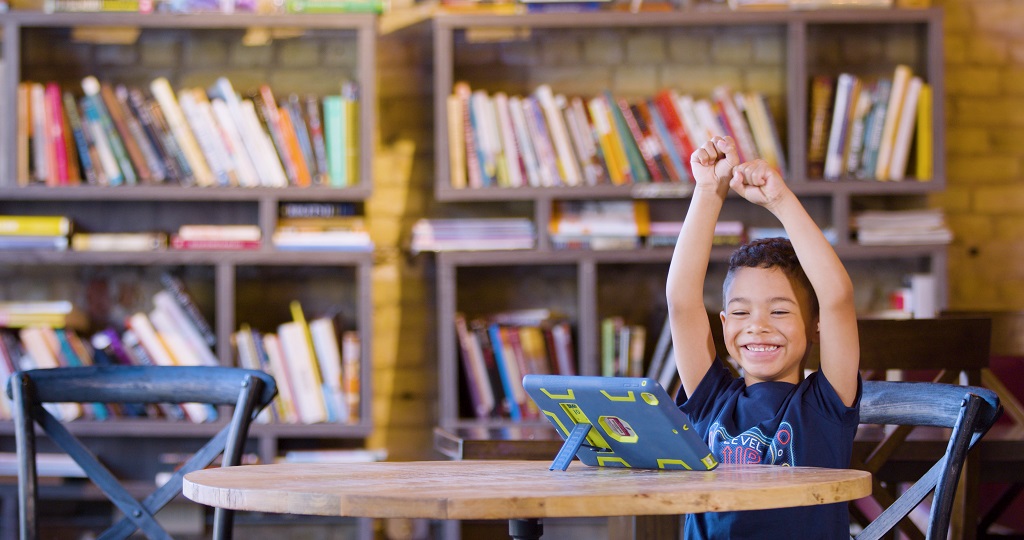 Literacy Matters Foundation is on a mission to close the literacy gap by offering innovative learning tools to schools located in the Greater Twin Cities area. The nonprofit uses the latest technology to get kids up to speed in reading, writing, and spelling and this we would expect. But the Literacy Matters Foundation also recognizes that engaging kids in their learning means making sure they're having a good time, too. We were impressed with the impact of these efforts, and so we awarded them a small grant, by way of showing our support. We spoke with Literacy Matters Foundation Executive Director Tammie L. Follett to learn more about this work:
Kars4Kids: Tell us about your demographic?
Tammie Follett: The majority of students that we serve are children of color from the Greater Twin Cities Metropolitan area. Many of the students are English language learners and/or students who are at-risk for not succeeding in school as a result of economic stressors and/or frequent mobility. More than 90% of students working with Mighty Doodle™ live are at or below the federal poverty line and receive free or reduced-price lunches.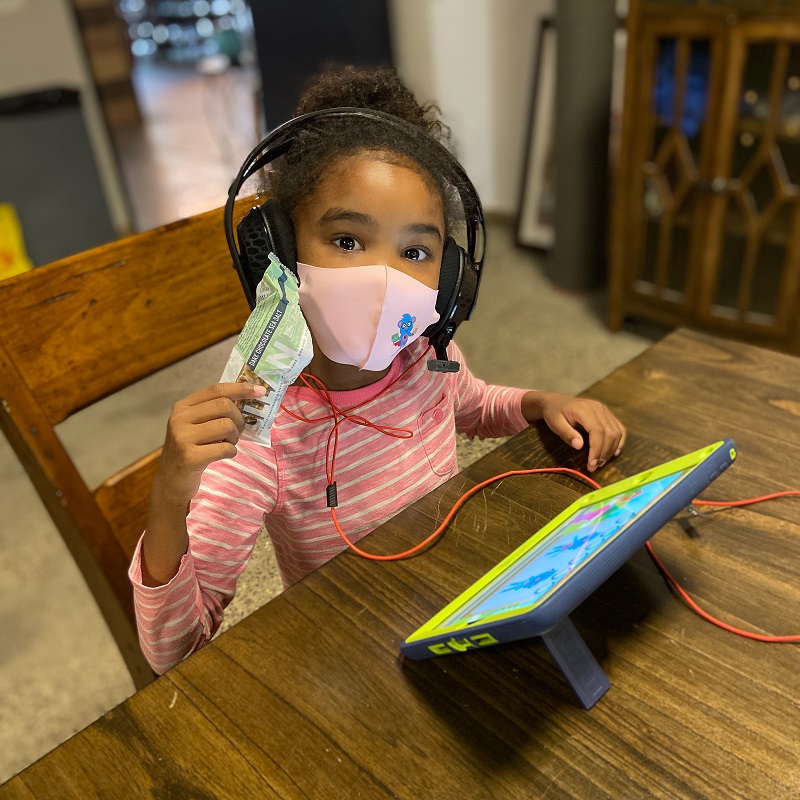 Kars4Kids: Can you give us an overview of your Mighty Doodle™ program?
Tammie Follett: Delivered on iPads, using artificial intelligence (AI), the program engages young learners with a scientifically proven reading methodology on a platform that is relevant for today's students. By combining best educational practices, technology and accessibility, Mighty Doodle™ makes reading, writing, and spelling lessons fun.
Mighty Doodle™ adapts lessons to match each student's learning pattern, thus providing an individualized experience. Students create their avatar, personalizing its appearance. They then proceed through a sequence of mini games, connecting sounds to symbols and symbols to sounds. This process, known as "breaking the code," helps children develop the necessary skills for decoding and encoding, the building blocks of reading. The program's voice/handwriting recognition technology is the first and only of its kind.
The Mighty Doodle™ whole-child centered program integrates mindfulness and mobility exercises. The program was created in tandem with child mental health professionals, a neuropsychologist, and mobility/mindfulness specialists. The program also provides guidance in teaching children who have experienced trauma, homelessness, and/or frequent mobility.
The teacher portal gives teachers real-time progress/performance metrics to evaluate their students' work output, flag learning differences, and isolate gaps in students' learning. The Mighty Doodle™ Customer Success & Mighty Doodle™ Squad assist teachers with their questions.
Kars4Kids: Mighty Doodle™ appears to be made for use in the classroom. Do teachers require training in order to use this resource? What is the cost to schools? Are schools in low-income neighborhoods able to avail themselves of this program?
Tammie Follett: The Literacy Matters staff trains the teachers how to implement Mighty Doodle™. The technology is very user friendly and intuitive, and most students jump right in to learn and play.
The cost of the program is $20,000 per school for all K-3rd grade students for the school year. Many schools are able to supplement the cost with title funds or individual sponsors. We do our part by researching donors and local/national grants on the school's behalf.
Kars4Kids: Mighty Doodle is based on the Orton-Gillingham approach. Isn't that for students with dyslexia?
Tammie Follett: Mighty Doodle™ was created for all students. The majority of today's K-3rd grade teachers are no longer trained in teaching phonics. And it shows. Twin Cities' students have one of the largest literacy gaps in the country.
The Orton-Gillingham approach was developed by, "Samuel Torrey Orton (1879–1948), a neuropsychiatrist at Columbia University [who] studied children with language processing difficulties . . . Together with educator and psychologist Anna Gillingham (1878–1963), he created techniques to teach reading that integrated kinesthetic (movement-based) and tactile (sensory-based) learning strategies with teaching of visual and auditory concepts."[1]
This method has been shown to effectively teach basic literacy skills to children with and without learning differences.
Kars4Kids: What sort of equipment is needed for the Mighty Doodle™ program?
Tammie Follett: Mighty Doodle™ is played on an iPad along with a headset and boom microphone. Students work side by side, with each having their own virtual, individualized tutor.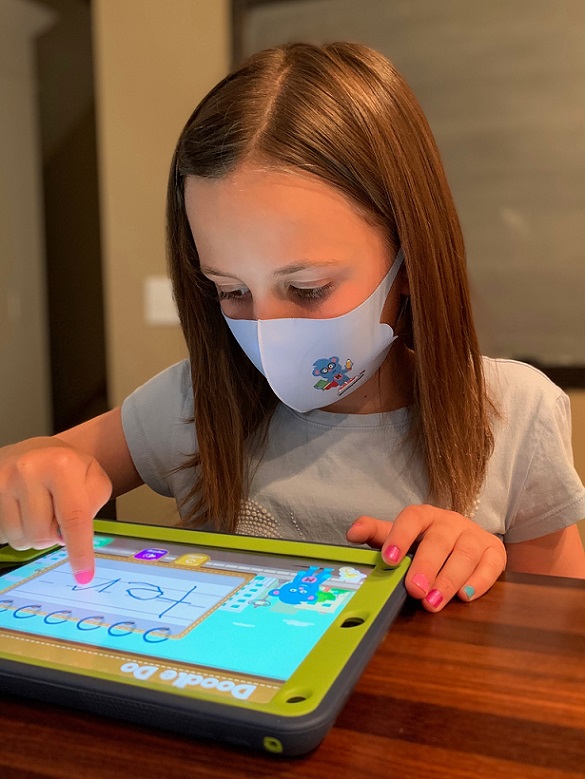 Kars4Kids: Can you tell us about Flash Doodle™? How is it different from Mighty Doodle™?
Tammie Follett: Flash Doodle™ is the first mini-game a young learner encounters as part of the larger Mighty Doodle™ learning tool. Flash Doodle™ is basically digital flashcards. With Flash Doodle™, students can begin the practice of seeing a letter and speaking the sound that it makes. Building this phonemic awareness is the first step in cracking the code of reading. With learning loss due to COVID, Flash Doodle™ gives children age 4 and up, the beginning tools they need to learn to read prior to advancing into the full Mighty Doodle™ Literacy Program.
Kars4Kids: Can you tell us a bit about how the Literacy Matters Foundation came to be, and a bit about its founder?
Tammie Follett: Educator and literacy specialist Deb Mallin had a thriving private practice helping students learn to read and write. The more success she had in helping her students, the more concerned she became about the vast number of children beyond her reach.
As an educator with more than 25 years of experience, and a certified teacher of the Orton-Gillinhgam method, Deb knew there were proven literacy teaching models that would make it possible for students who were struggling to gain basic reading, writing, and spelling skills to achieve these critical benchmarks.
Deb founded Literacy Matters Foundation in 2016 to reduce the growing literacy gap for Twin Cities' students – a gap that impacts children from culturally diverse families with low incomes at substantially higher rates.
Literacy Matters Foundation brought together a team of educators, content experts, and technology gurus to develop and launch Mighty Doodle™. The program, which is based on the Orton-Gillingham method, successfully teaches K-3rd grade students to master grade level literacy skills regardless of their educational experience, grasp of the English language, financial resources, or other hurdles that stand in the way of successfully attaining literacy benchmarks.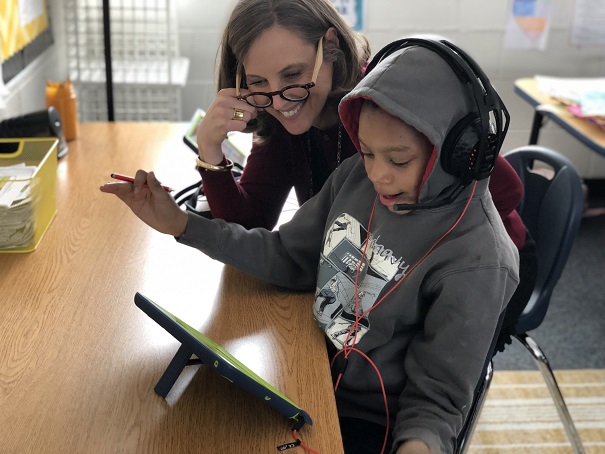 Kars4Kids: The Literacy Matters Foundation website speaks of "closing the literacy gap." Can you tell us about that gap? What are the numbers? Is it very wide?
Tammie Follett: Less than 40% of American 3rd grade students are reading at grade level. 75% of children who read poorly at age 9 will struggle to read for the rest of their lives.
Based on state and national standardized tests, a 2019 report from the Federal Reserve Bank of Minneapolis confirmed that Twin Cities' students of color from families with low incomes have among the highest literacy gaps in the nation. This long-established finding has been supported by numerous studies. Two out of three (66%) students of color from households with low incomes are not reading at grade level by third grade as compared to one out of three Caucasian students (33%).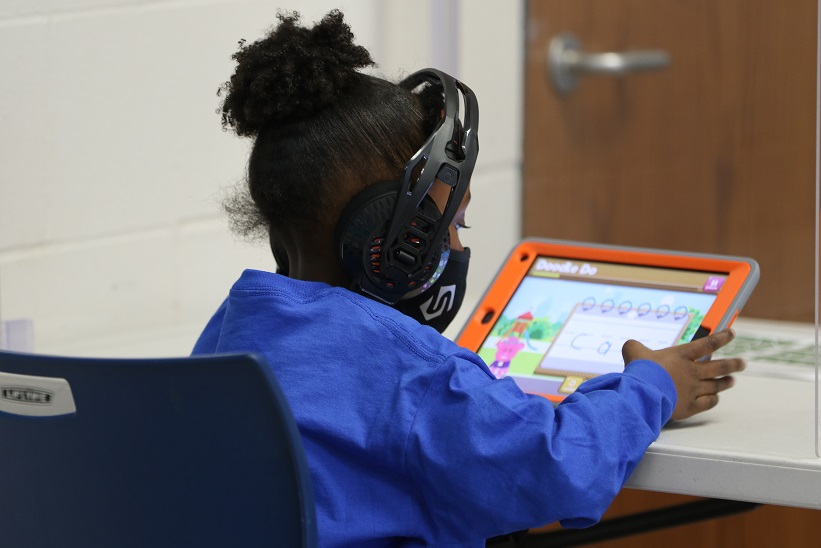 Kars4Kids: Your website references some pretty shocking statistics about the cost of illiteracy in the United States. Can you tell us a bit about that here? Why aren't we able to fix this problem?
Tammie Follett: The literacy gaps between low-income and high-income students, and between white students and students of color, are vast. These early gaps lead to compounding achievement disparities. But illiteracy is not caused by poverty – it is heightened by poverty because of limited access to resources both inside and outside of school.
According to a long-term study by the Annie E. Casey Foundation, children who do not achieve grade level reading, writing, and spelling skills by the end of third grade are more likely to drop out of school as youth. This sets the course for their entire adult lives.
Literacy is the foundation of community and economic development, impacting upward economic mobility, graduation statistics, homelessness, unemployment, food insecurity, and mental and physical health. Illiteracy is a systemic and multi-generational problem.
Resources need to be invested in programs like Mighty Doodle™, with proven efficacy in emerging readers. To continue to bring awareness to Mighty Doodle™, we work with schools, legislatures, and community members to make a difference.
Kars4Kids: What's next for the Literacy Matters Foundation?
Tammie Follett: Literacy Matters Foundation plans to close the literacy gap; first in Minnesota, then scaling to the rest of the country and beyond. We are partnering with similarly oriented organizations to make an impact sooner, and have a bill pending with the Minnesota Legislature that could assist in launching state-wide programs later this year. Thank you for being a part of this work and stay tuned!
[1] https://en.wikipedia.org/wiki/Orton-Gillingham