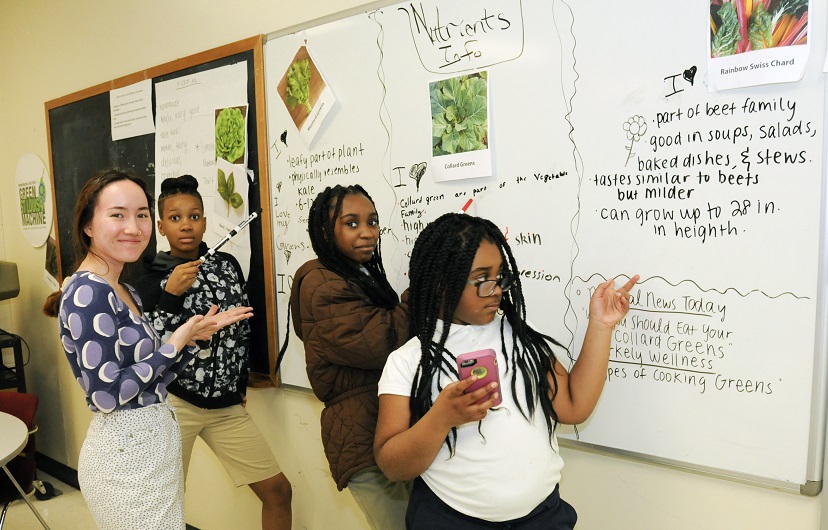 Mathews-Dickey Boys' & Girls' Club is about giving over the values of a healthy lifestyle, developing leadership skills, and preparing youth for college and beyond. Part of the way MDBGC does this is through creating scholar athletes. So much of the time, we see organizations going at this the other way around: taking kids who play sports and helping them with their homework, to throw in a bit of academics in with the sports. Not Mathews-Dickey. They see the sports as a means to an education, to leadership, to a healthy lifestyle, and to a career. It's all about the upward trajectory.
We liked their passion and their mission, so evident in their programming, and so, we gave them a small grant. Being that they're doing such a fabulous job with youth, we thought we'd ask Mathews-Dickey how they do it. Here is what they had to say:
Kars4Kids: Your 3R values are respect, restraint, and responsibility. How would you define restraint, and how do you impart this value to the youth at MDBGC?
Mathews-Dickey: RESPECT – This is how we teach our youth to consider one another and be mindful. To have the utmost regard for the game they participate in and all others who are also playing. And to have enough trust to not interfere with their teammates and classmates who are engaging in the game as well.
RESTRAINT – when it comes to athletic and classroom involvement/participation one must develop the ability to deal with adversarial circumstances. Sometimes things may not seem fair and one must deal with it. For example, a bad call, bad grade. There are times where one can either win or lose in the classroom and on the field which would call for emotions to be controlled.
RESPONSIBILTIY – in our teaching, our youth must be on time, must consider their fellow person, must be a good team player, and must always put forth their fullest effort to complete the task at hand. We also teach them to have complete trust in your teammate, i.e. team execution.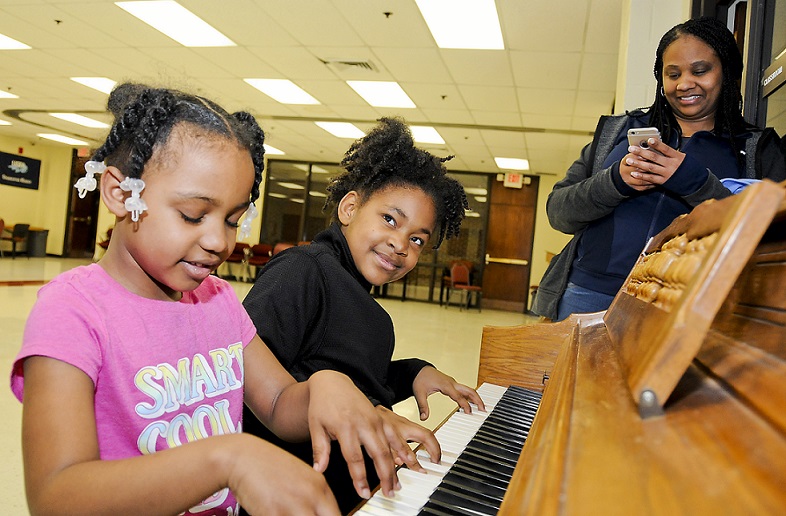 Kars4Kids: MDGBC works to create scholar athletes. How close is the relationship between scholarship and athleticism? How do you help children to achieve a balance between the two?
Mathews-Dickey: We realize that in order to become a very good athlete, one must have good educational practices. So we push them to develop their study habits and workmanship so that they realize that even when it comes to sports, one must have good discipline because that is an area that can be applied and expanded in their academics as well.
Kars4Kids: What are some of the psycho-social barriers that keep kids from becoming successful and how is MDBGC helping to remove those barriers?
Mathews-Dickey: Of our membership, more than 7 in 10 come from families whose income is less than $29,000, roughly the poverty line here for a family of four. Four in 10 come from families making less than $15,000. Children living in low socioeconomic households have an increased exposure to neighborhood crime, psychological stressors and more unsupervised time. These children experience increased psychological distress, lower cognitive and socio-emotional development and lower academic achievement compared to their high-income peers.
Mathews-Dickey provides affordable out of school time programs year-round for all youth. For a flat fee, youth are a part of the Mathews-Dickey family and experience athletics, arts, academic enrichment and career readiness program. We connect youth with positive adult role models and provide a space for positive peer relations.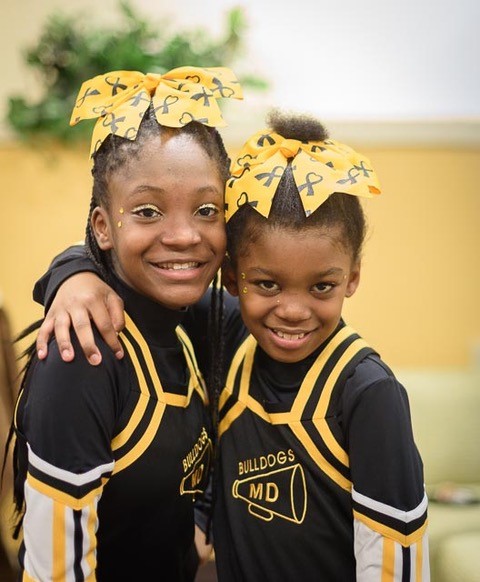 Kars4Kids: Tell us about your YOU Lead program. What are the criteria for acceptance? What are some of the alternative methods of learning that are introduced in this program?
Mathews-Dickey: The YOU Lead program runs Monday – Friday throughout the school year and is open to youth ages 9-14. Each semester youth are introduced to the variety of programs offered at Mathews-Dickey. This past spring youth engaged in street hockey, guitar lessons, gymnastics, photography, a healthy lifestyle curriculum and Green St. Louis Machine—an indoor aeroponic gardening program.
Kars4Kids: Can you describe the Study Buddy Homework Help program?
Mathews-Dickey: The Study Buddy Homework Help program is an opportunity for youth in grades K – 8 to work one-on-one with a tutor on Saturdays throughout the school year. We are very grateful to our dedicated volunteers who serve as tutors in this program.
Kars4Kids: You have several leadership programs. Can you tell us about a student who changed as a result of one of these programs?
Mathews-Dickey: Our career readiness and leadership programs introduce youth to a variety of career paths, instill leadership qualities, connect youth with positive adult role models and ultimately prepare them for transition to adulthood. Riana McDonald a rising sophomore at Mizzou participated in our Youth Ambassador and MDTV program. These programs allowed her to gain experience in public speaking, advocacy work and soft skills for career readiness.  She received a scholarship for Track at Mizzou and will be transferring to UCLA her junior year.
Kars4Kids: Mathews-Dickey was founded as a boys club in 1960. In 2001, you changed the name of the club to include girls. Why?
Mathews-Dickey: Girls had actually been involved at Mathews-Dickey since the 1970s. We changed the name to better serve all youth. In the past years we have made an effort to increase our program offerings for girls and now nearly half of our membership identify as female.
Kars4Kids: Are the girls in MDBGC also scholar-athletes? In what sports are your female participants excelling and earning scholarships?
Mathews-Dickey: Absolutely. 48% of our membership is female. Female athletic opportunities include softball, basketball, cheerleading, golf, martial arts, swimming and tennis. In 2017, our lady cardinals won the RBI World Series! And they have been highly competitive in the game of basketball and just as productive in the sport of cheerleading. Yet swimming is not to be left out, seeing how there are a few women who have been given scholarships in this sport as well!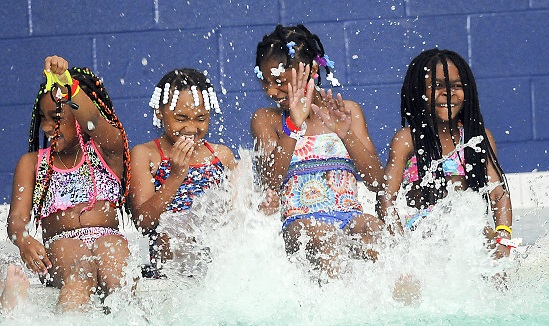 Kars4Kids: What's the most popular sport among your participants? Would you venture a guess as to why this is so?
Mathews-Dickey: Football is our most dominant sport because it has led to opportunities for a lot of young men to play in college and a few in the NFL. Ezekiel Elliot, Markus Golden, Charles Ali, and Sheldon Richardson to name a few of the Mathews-Dickey alumni who've gone on to play in the NFL.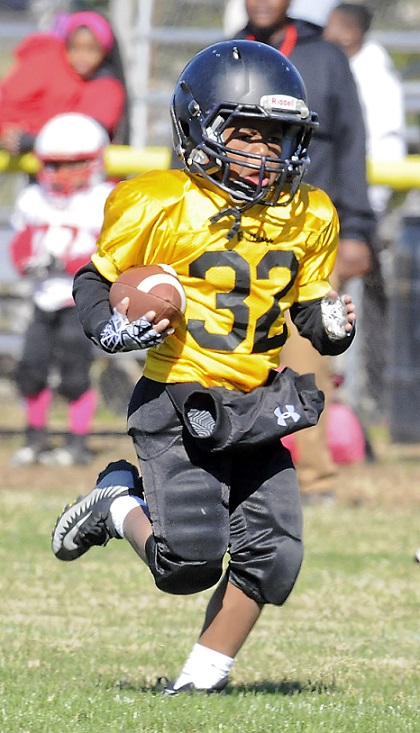 Kars4Kids: What's next for the Mathews-Dickey Boys' & Girls' Club?
Mathews-Dickey: Our next approach is a platform called "Beyond the Sport." We realize that sports are our niche and we want to continue to lead our youth down a scholarship path. We are focusing on STEAM because that is the future. We also want educate our youth on how they can be in professional fields related to athletics (i.e- physical therapists, chiropractors, sports media etc.) and be successful. Our mission is to produce physically active, well-educated and hopeful youth with families at the center of our efforts. Our vision is that every child has the resources and support they need to be productive citizens. Hence, we provide our youth with resources beyond the sport.