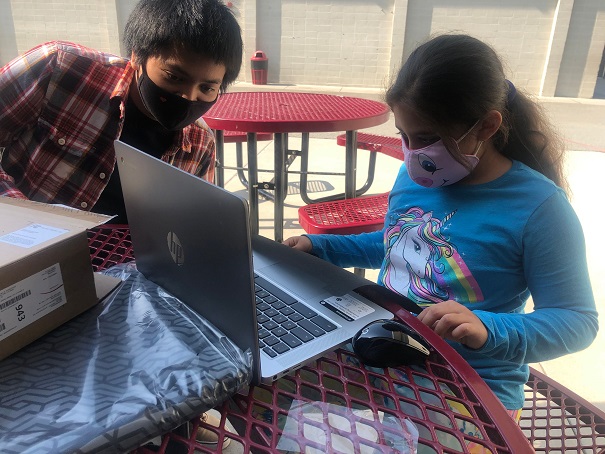 Mid-Peninsula Boys & Girls Club (MPBGC) is a place where kids can feel a sense of belonging. It is that feeling of being a part of something that is crucial to helping children succeed in the classroom and in life. Having established this important foundation, MPBGC gives club members the academic, emotional, and moral support they need to keep apace in the classroom and get ahead in life. This is exactly the sort of holistic programming children need to become the best they can be, and so we were pleased to lend a hand by way of our small grant program. We spoke with Mid-Peninsula Boys & Girls Club Director of Development Mona Shah, to find out more about the club and its efforts on behalf of the youth of San Mateo County.
Kars4Kids: Tell us about the demographic you serve.
Mona Shah: With the Mid-Peninsula Boys & Girls Club (MPBGC) being a cornerstone resource for youth and families in terms of afterschool academic, social, and wellness programming, we are well-positioned to serve the most vulnerable populations in San Mateo County. Our youth largely come from low-income households that qualify for free or reduced-price lunch at school, most of which are Title 1 schools, and are often the children of immigrants and/or frontline workers. Our staff speak multiple languages to ensure that our youth feel safe and heard here at the Club.
Kars4Kids: How long has Mid-Peninsula Boys and & Girls Club been in operation? Can you talk about the history of your organization?
Mona Shah: In 1953, John Doré Sr., a San Mateo developer grieving the loss of his 12-year-old son, donated the parcels of land on which our headquarters and San Mateo clubhouse stand. This became known as the San Mateo Boys Club. In that same year, the organization's first official Board of Directors was formed. The Club eventually became the Boys & Girls Club of San Mateo, and then the Mid-Peninsula Boys & Girls Club (MPBGC). In 2006, in collaboration with the City of Daly City, MPBGC opened its second clubhouse at the Bayshore Community Center. In 2014, MPBGC was sought out by the City of Millbrae and the Millbrae Elementary School District to run out-of-school-time programs at Taylor Middle School and Lomita Park Elementary. In 2017, MPBGC opened the Aliya Rose Cullinane College & Career Success Center (ARC) to provide individualized college and career counseling to teens. In that same year, MPBGC also expanded its K-5 programs at its new site at the recently-constructed Bayshore School in Daly City.
Kars4Kids: How many youth have you served through the years? How many youth do you currently serve?
Mona Shah: We typically serve between 1,100 to 1,500 youth throughout the academic year and summer. During the pandemic, despite the closing of school campuses, MPBGC kept its doors open at two of our sites and increased its hourly operations to support our members most of whom did not have adequate resources to continue online learning at home.
Kars4Kids: Can you give us an overview of your academic program track?
Mona Shah: MPBGC offers academic programming with a special emphasis on keeping our members on track and meeting grade level reading and math levels. Our organization uses the same academic assessment tool as our partner schools, allowing us to compare the progress of our youth in comparison to their classrooms. Many of our volunteers join us in our academic offerings, providing 1-on-1 tutoring services that help our members feel confident in their learning journey through the support of our community members. As a result of the dedication from our staff, our members often surpass their peers in the classroom.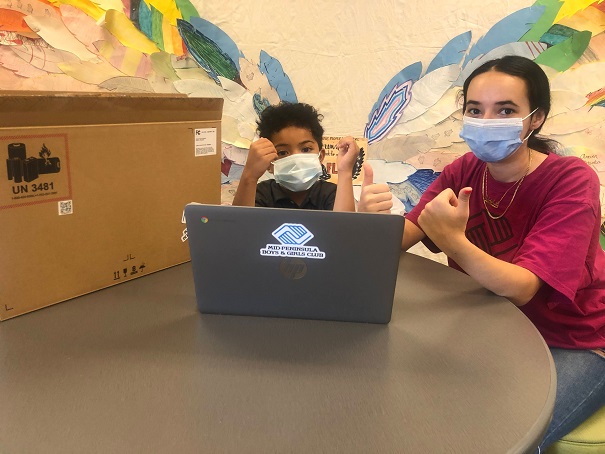 Kars4Kids: You have an extensive array of STEM programs. When did you decide to implement these programs? Can you tell us about them and why they are important?
Mona Shah: STEM programs are critical to the long-term success of our youth. With our proximity to Silicon Valley, preparing our youth for higher education and careers in STEM is an important and ongoing focus. Through our STEM program offerings, our members learn coding, do science experiments, and explore the topic of local environmentalism. We use these programs to spark curiosity among our young people, who then take these skills and interests with them as we help them develop a plan for higher education and/or their future career through our Department of College & Career Success.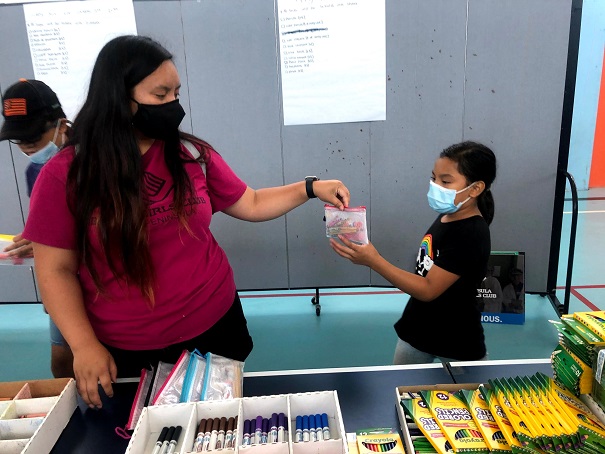 Kars4Kids: Mid-Peninsula Boys & Girls Club has four programs under the heading of "Healthy Lifestyles." It seems as though in addition to nutrition education and cultivating a healthy lifestyle, there is also an effort to address self-esteem and mental health. Can you tell us a bit about that?
Mona Shah: Before the global health pandemic temporarily shut public outdoor play spaces, our youth were frequently in the fields at each of our clubhouse sites participating in our Triple Play (Fitness) program. However, when the pandemic limited the operations of organizations like ours, we had to quickly shift gears to find other meaningful and safe physical fitness programs, and most of our efforts centered on the mental health of our members. Our organization offers a safe, fun place for our youth to learn, play, and socialize. With remote activities taking over, it was very difficult for many of our members to feel a sense of belonging. We were lucky to already have these kinds of mental health and self-esteem programs in place. This allowed our staff to adequately support our youth through this difficult time.
Kars4Kids: You have a program track called "Good Character & Leadership." Can you tell us about the different programs under this heading?
Mona Shah: MPBGC serves teenagers up until they graduate from high school. This means that our programs need to adjust to the evolving needs of our teenage population, particularly the development of their leadership and service skills. Our middle school members start at Torch Club, where they participate in our organization's community events (e.g. food drive, field days) and assist us in the planning process of these community initiatives.
Once in high school, they are then eligible to join Keystone, which promotes our teens to leadership positions within the club that align with their general interests. Currently, our Keystone members run their own podcasts, created a teen magazine, and are organizing a youth conference. Another important and predominant part of our teen program is the focus on civic engagement and responsibility. Our teens have engaged in programs including Census 2020 and Voter Registration, and are currently developing a survey to help the CDC understand the vaccine patterns of youth from low-income areas. Our high school members also participate in Youth of the Year, through which they develop their personal narrative, education and career plans, and aspirations to change the world!
Kars4Kids: Can you share one or two success stories? Do any of the youth who graduate from your programs come back to visit, work, or volunteer with you?
Mona Shah: Two of our former Youth of the Year (YOY) awardees returned to work for MPBGC. Isabela, who graduated high school in 2017, had been mentored by our staff and volunteers during her college application process and received a full scholarship to NYU to study environmental science. She is working for us in our Development Department as she puts together her graduate school applications. Just a few years after Isabela left for college, our YOY awardee, Scarlett committed to University of California, Merced, to study economics. She currently works for MPBGC this summer as a youth development specialist before she returns to campus this fall to begin her sophomore year of college.
Kars4Kids: Can you tell us a bit about the Youth of the Year competition?
Mona Shah: Every year, a handful of our amazing teen members take part in the year-long Youth of the Year program and competition that serve as the bridge between high school and the rest of their lives. Throughout the academic year, each member attends essay-writing and speech-writing/giving workshops hosted by our Club alumni and volunteers. These workshops prepare our youth in articulating their past experiences and future goals, which help them in the college and job application process. They also participate in the nationwide Youth of the Year competition through Boys & Girls Club of America to compete for scholarship funds. This past April, one of our Youth of the Year candidates made it to the statewide competition as just a high school sophomore!
Kars4Kids: What's next for Mid-Peninsula Boys & Girls Club?
Mona Shah: As we transition out of the pandemic, we are making plans to fully reopen our sites this coming school year and welcome the kids back to our after-school programming. We are now focused on RECOVERY. Our kids have suffered tremendously because of the global health pandemic; their academics, mental health, and health have all been comprised and we are here to support not just the kids but their families as well. We are here to help the low-income youth of San Mateo County and will do whatever it takes to get them back on track.