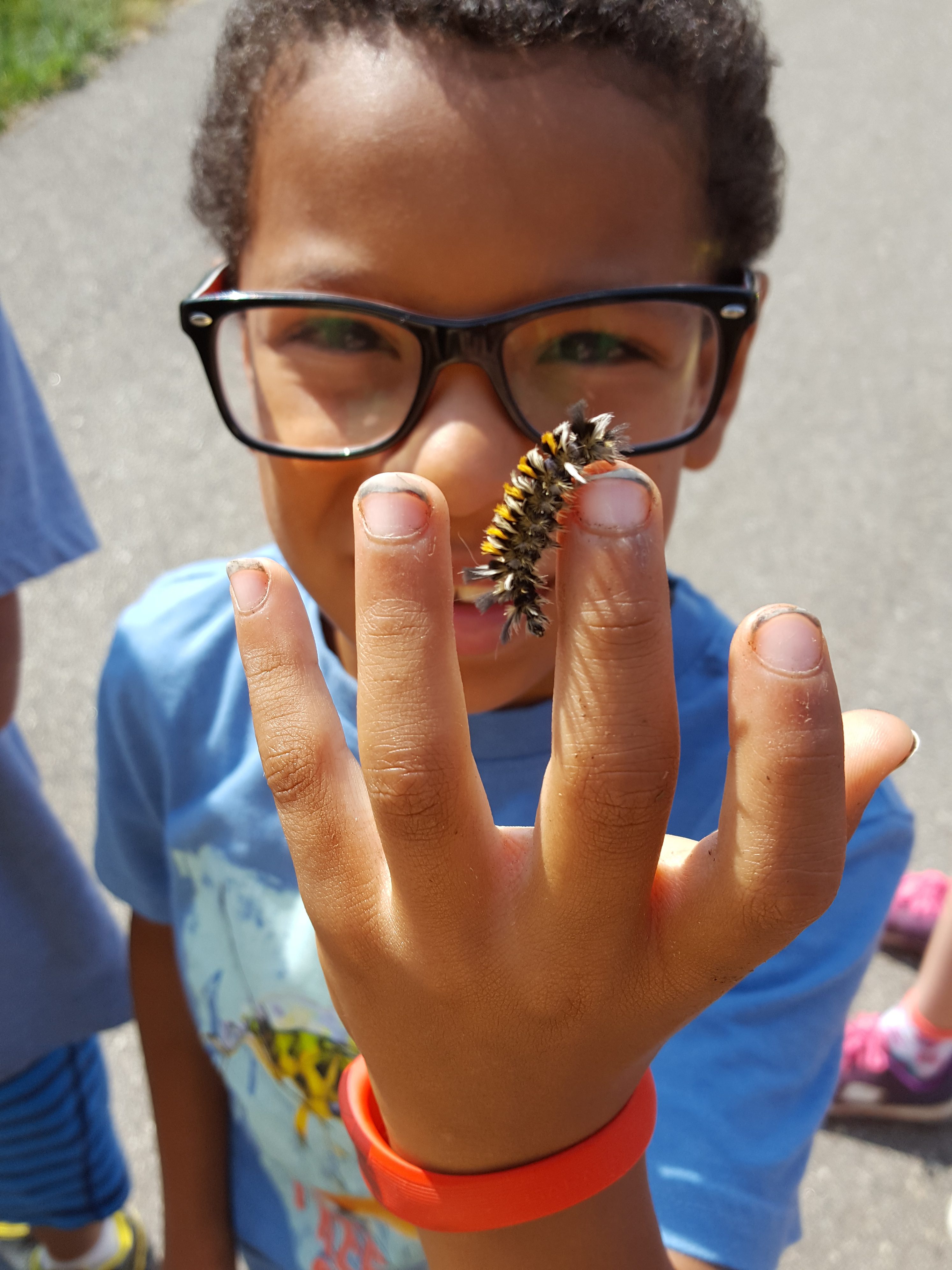 The Minnesota Landscape Arboretum, associated with the University of Minnesota, is a fabulous place for children to learn all about the symbiotic relationship between man, the animal world, and plants. Even better, kids get to experience the plant world with all of their senses. But a look at some of the marvelous youth programs offered at the MN Landscape Arboretum shows it's so much more than that. At Kars4Kids, we were blown away by the scope of the Arboretum's fabulous programming for kids. We just had to give them a small grant.
We spoke with Minnesota Landscape Arboretum Youth Education Manager Randall Gage, who oversees the extensive youth education programs for the Arboretum, to learn more:
Kars4Kids: Can you give us an overview of your Plantmobile programs?
Randy Gage: The Arboretum is the Plant Place and our youth education mission is to connect young people to plants and the Earth through scientific exploration. Our Plantmobile does this by bringing hands-on plant science programming into schools. It's like an in school field trip—we provide the plants, seeds, materials, lesson, and instructor to the classroom.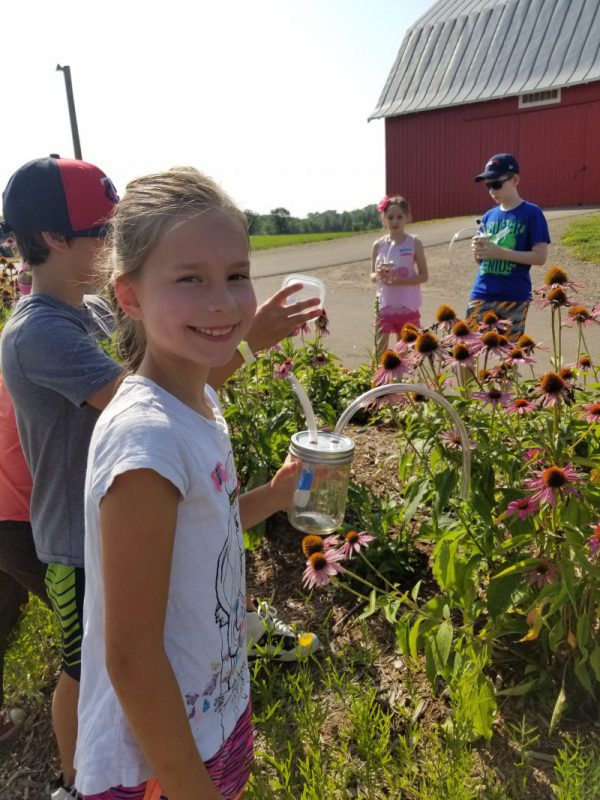 Kars4Kids: With your magnificent 1,200 acres, why was it necessary to invent the Plantmobile? What kind of distances does this mobile science lab travel?
Randy Gage: The Plantmobile was created to solve an access problem. Busses are frequently the most expensive part of any field trip. For some schools this expense is prohibitive. The Plantmobile makes it possible for students at these schools to have a hands-on plant science experience at their own school.
Time is a second constraint for teachers considering field trips. Depending on the location of the school, transportation to and from the Arboretum can take 2-3 hours. Since we travel to the school with the Plantmobile, it saves 2-3 hours of instructional time for teachers. However, there is nothing like visiting the actual Arboretum. For those schools who cannot make the visit due to economics, geography, or timing, the Plantmobile is a terrific alternative.
Kars4Kids: What kinds of hands-on activities do you offer in your field trips for school children?
Randy Gage: Hands-on plant science is our thing. Some of the classic examples from our programs involve sensory engagement. The Please Touch Greenhouse invites students to gently touch the plants' hairy, rough leaves that fold away when touched. The scratch and sniff bench is loaded with plants that you can gently rub and smell. Tasting plants is a great way to connect people with plants. We do this with honey tasting at the Bee and Pollinator Discovery Center and we make and taste plant snacks with several field trips at the Learning Center harvest kitchen.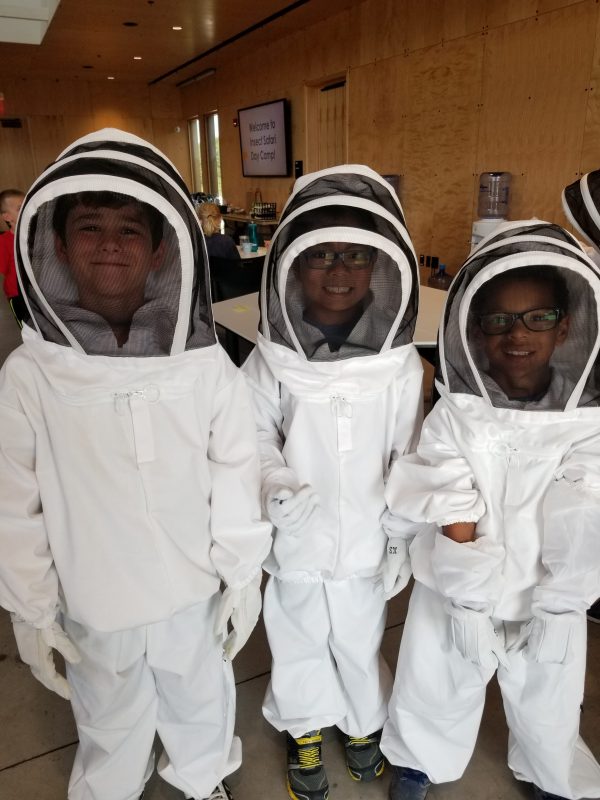 Kars4Kids: Tell us about your Homeschool Days. What is going to be different about the Homeschool Day compared to a regular field trip for regular classrooms. Is it just about the size of the group?
Randy Gage: Our Homeschool days are regular group field trip programs modified to accommodate individual homeschool families. The difference is Homeschool Days tend to have learners of multiple ages learning together and the learners do not know each other as the students of a regular school group does.
Kars4Kids: What is the Green-Time Backpack? What does it contain?
Randy Gage: The Green-Time Backpack is a collection of activities for pre-K and younger elementary groups. It can be rented for a small fee. The back pack contains activities that encourage connection and engagement with the trees plants and gardens of the Arboretum.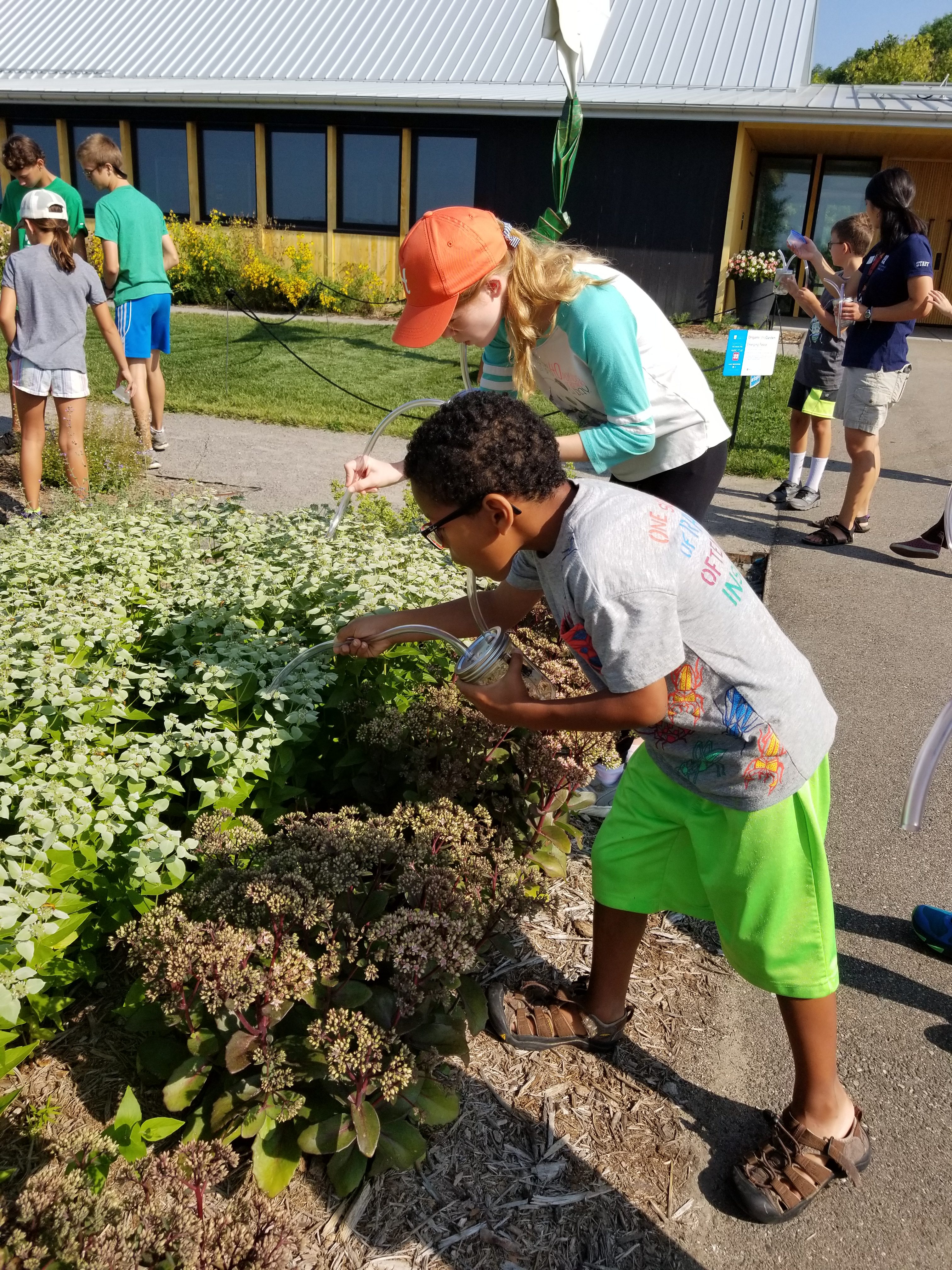 Kars4Kids: How do you manage your Maze Garden to prevent lost or panicky children?
Randy Gage: Kids love the maze. It is a wonderful asset for school groups and families to enjoy a walk among the plants. Responsible adults appreciate the elevated overlook where they can watch from above and see where their children are at in the maze. Most children will be able to complete the maze in 20 minutes or less so it really is not that big and overwhelming. The other really cool aspect about the maze is the diversity of plant material that is used to make the hedge walls. Unlike a corn maze, this has 10-12 different kinds of plants growing and they are meticulously pruned into hedge walls. It is cool to see the different plants in bloom and different colors of the foliage in the fall.
Kars4Kids: Do you have any activities that help Minnesota children connect with Native American history, or Minnesota history in general? Can you tell us about them?
Randy Gage: We have a program called Minnesota Harvest which shares Native food gathering and cultivation traditions. Our Maple Syrup Time field trip connects learners to local history through Dakota language. Chanhassen is the Dakota word for sugar maple and the name Dakota people gave this place because in the spring they would come set up their sugar camps here. The Arboretum is part of some interesting local history as well. It was here that scientists developed the Honeycrisp apple, now one of the world's most popular apples. 150 years ago there were no known apple varieties that could survive the cold Minnesota winters. That changed when Peter Gideon dedicated his life to finding a good apple that could grow in Minnesota. When he did finally discover an apple variety that not only could survive the winter but produced reasonably good quality fruit, he convinced the state legislature to invest in apple research. The result is enjoyed not only throughout Minnesota but around the world.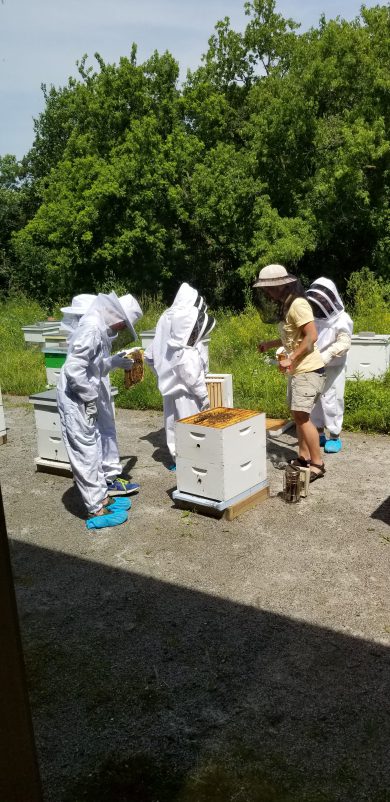 Kars4Kids: How many children participated in your learning programs in 2017? What's the size of your staff for the arboretum's youth education programs?
Randy Gage: We had 58,194 young people participate in our learning programs last year. We have a staff of seven full-time educators, 10 part-time educators, and a corps of 120 volunteers that work directly on youth education programs. The volunteer corps is key to our ability to reach so many young people with a small staff.
Kars4Kids: It must feel like a huge responsibility at times, to run such a mammoth program. Do you ever step into one of the arboretum's garden areas as a sort of stress-reliever? Which part of the arboretum do you like best and can you tell us why?
Randy Gage: There are so many special places at the Arboretum. The landscapes are magical and so diverse, formal gardens intermingle with native landscapes. A few of my favorites are winter sunsets at the Bee Center; smelling the orange blossoms in the Please Touch Greenhouse in January; the Green Heron pond walk in fall; and the tulips and daffodil displays in spring.
Kars4Kids: What's next for the MN Landscape Arboretum?
Randy Gage: On the near horizon is the development of the Red Barn Farm campus. This place will be devoted to the growing of food plants. In addition to the Bee and Pollinator Discovery Center, we will be adding food gardens and agricultural displays, a summer kitchen, and a new home for the state Master Gardener program. This new campus will be a place for students and people of all ages to come and connect with food plants.