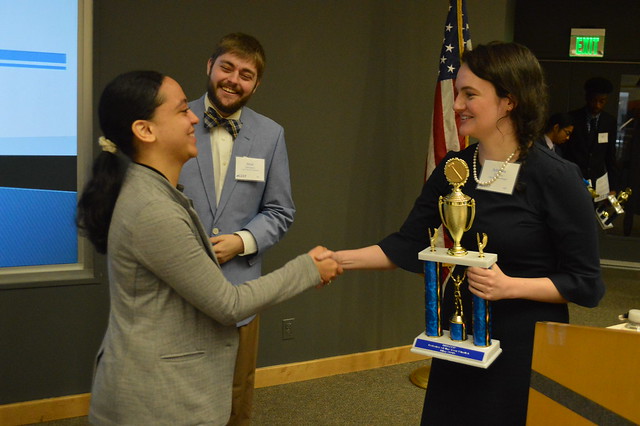 NJ LEEP (Law and Education Empowerment Project) self-describes as a "college access and success program" for students and families in the greater Newark, New Jersey area. The program serves students from low-income families who have never had a college graduate. This is important work we chose to support with a small grant, because without college, it's all but impossible to break the cycle of poverty. We spoke with NJ LEEP Managing Director of External Engagement Claire Dragon to learn more:
Kars4Kids: In your ten years of operation, how many of your alumni have graduated college?
Claire Dragon: 50.
Kars4Kids: Your website says your College Bound program uses "comprehensive and intensive law-related and academic programming." Are you specifically directing students toward a career in law?
Claire Dragon: No. We use law to teach transferable skills. Our Constitutional Law and Mentoring program teaches students reading, writing, critical thinking, analysis, and public speaking skills. Students learn how to read and understand dense material, develop arguments, write 10-page briefs. They also have to present 5-minute oral arguments in front of a panel of attorneys who serve as judges.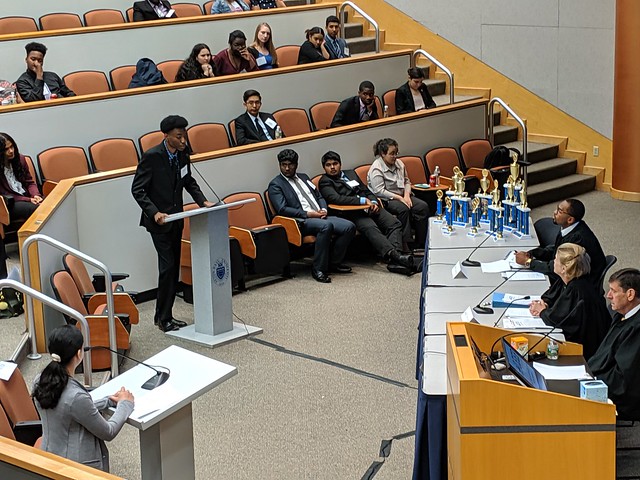 Kars4Kids: Tell us about your Attorney Mentors project. What is the effect of being mentored by an attorney in the population you serve?
Claire Dragon: Mentors offer the caring support of an accomplished adult. One of the primary goals of the mentor-mentee relationship is to help our students feel comfortable asking for help. Our mentoring program has proved invaluable to our students; many students continue to work with their mentors after high school towards their goal of college graduation and starting careers.
Kars4Kids: You have a Family Engagement program. How does it work? Why is family engagement important for these kids and their families?
Claire Dragon: Research has shown that for many communities, trusting relationships between families, educators, and students are more important than parents simply showing up at school. For this reason, family engagement initiatives are woven into all of our work. Under the leadership of the dean of Family Engagement, the goal of the Family Engagement program is, in fact, to create a seamless pathway for NJ LEEP parents to support their children through college graduation.
We emphasize building trust with families, and empowering families with greater levels of buy-in, skills, and confidence in being involved in their child's education. NJ LEEP families are fully involved in the conversation about college access and career exploration, and are encouraged to take leadership and ownership. We work with families through 1:1 family meetings, parent workshops, and family and community events.
Kars4Kids: What is the role and purpose of the Honor Council?
Claire Dragon: Honor Council is our student judiciary body. Students are recommended to go before Honor Council and the council recommends action on the students (probation, etc.). We recommend students to Honor Council who have not met NJ LEEP's standards – poor attendance, drop in grades, behavior issues, etc. For next year, we will have student representatives for each class on Honor Council and then a faculty member will lead it.  We are planning to have meetings more frequently throughout the year to truly use this as an opportunity to help our students get back on track.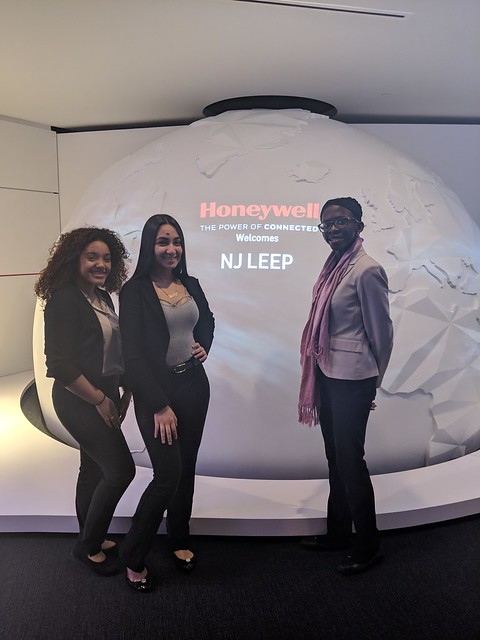 Kars4Kids: The students in your Saturday Writing program progress to expository and persuasive writing, and go on to write a college-level research paper. Do the students pick their own topics? What are some of the topics that have been chosen? Why is this program important?
Claire Dragon: All of our students attend programming on Saturdays throughout the school year to develop into better writers, readers, and critical thinkers. All of our high school students attend our Saturday Writing program two Saturdays a month. Students often do choose their own topics to write about, including social issues. Writing is an area we know our students struggle a lot with when they get to college. Furthermore, they often are not challenged to write long papers in high school, and so this program is necessary for them to learn these skills so that when they go to college, they can succeed.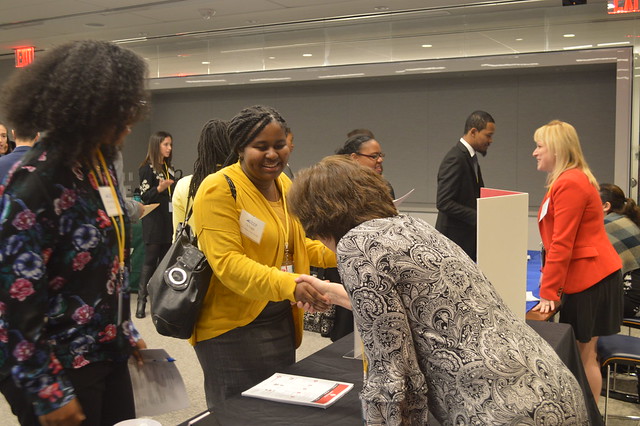 Kars4Kids: How is attendance in your ACT Prep 5-week summer program? Don't kids "just want to have fun?"
Claire Dragon: Of course! But, NJ LEEP students are committed to our program. This is not a drop-in program. Students begin with us the summer before freshman year in high school and continue with us after school, two Saturdays a month, and for five weeks during the summer. They commit to our full program. Our attendance in the summer is over 90%. Data has shown that students increase their score by an average of 5 points by participating in our program (summer and school-year ACT prep).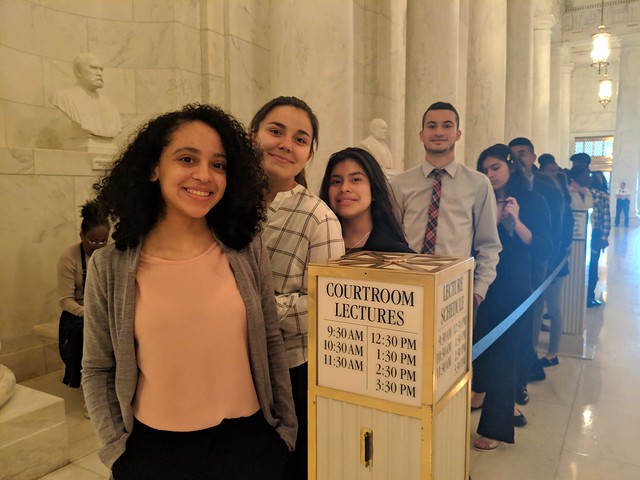 Kars4Kids: Tell us about your Week-on-the-Job program. What is the impact of this program?
Claire Dragon: Every summer, corporations, law firms, and government offices host 2-10 students at their office for one week (Monday-Thursday) in July. Students are paid $280/week and there is a $500 flat administrative fee to participate. Corporations pay via a donation to NJ LEEP, and NJ LEEP pays the students. High school sophomores experience different office environments, meet new professionals, and learn about different careers. Through this program, students have a better sense of what kind of career they want. They also often build new relationships with professionals who become mentors to them.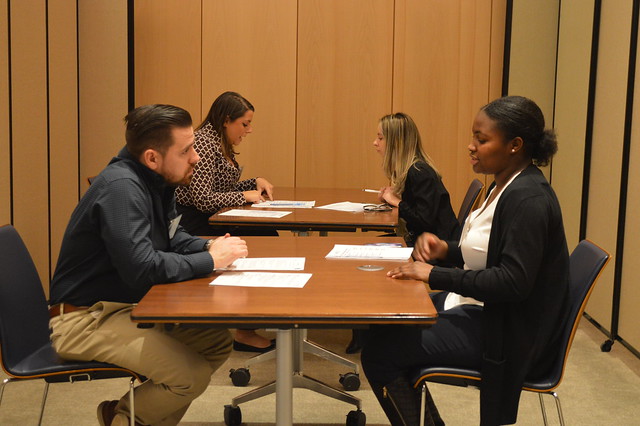 Kars4Kids: What do kids learn in your Life Skills program that they might not otherwise learn?
Claire Dragon: During freshmen year, students participate in Life Skills, a course to ease their transition from middle school to high school. The course has five units: study skills and time management, colleges and careers, sex and sexuality, conflict resolution, and professional development. At the end of the year, the class focuses on preparing students for their summer week-on-the-job experiences, including resume preparation and networking skills.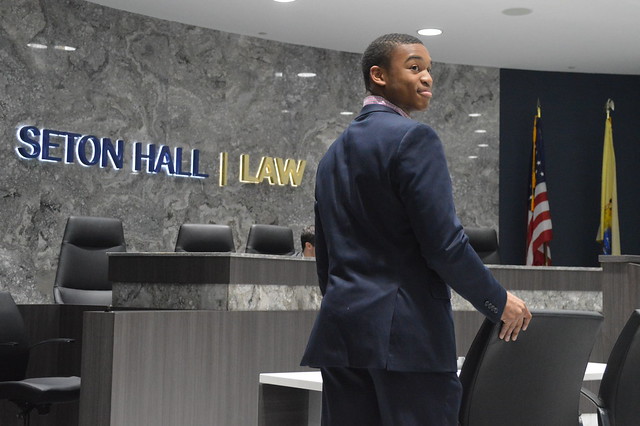 Kars4Kids: NJ LEEP students are so nicely dressed in all the photos on your website. Is there an NJ LEEP dress code?
Claire Dragon: For some of our programs, there is a dress code. For our Summer Law Institute for rising freshmen, and for our rising sophomores who are at their week-on-the-job sites, it is professional attire. Other students can dress casually (but appropriately) unless they go on field trips, in which case they dress professionally.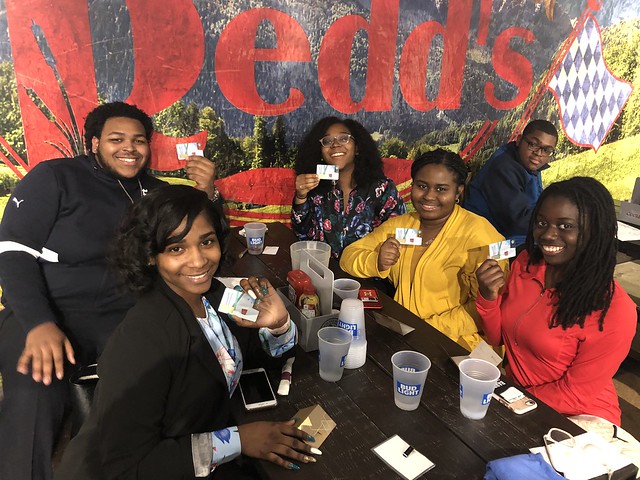 Kars4Kids: What's next for NJ LEEP?
Claire Dragon: Glad you asked! On July 1st, we welcomed our first middle school cohort with 46 6th graders! This program expansion will better serve our community and increase our impact. One of the reasons we wanted to start serving younger students was so that we could better attract and retain boys. For our first cohort, ½ of the class is boys, and we are looking forward to maintaining this balanced ratio as we expand the program. We will grow the program the next two years so that by Summer 2021, we will have approximately 150 middle school students, grades 6-8, and also serve approximately 150 high school students.
We are also expanding our College Student Success program. During our first full year with this program (2018-19 school year), the focus was on first and second year students. In order to ensure our students stay on track to college graduation and graduate career ready, we are expanding our CSS program for the 2019-20 school year to serve all of our college students in a more formal way, approximately 120 students. The CSS manager will stay actively engaged with students, helping them transition to college, link them to campus resources, track their progress, offer academic support, facilitate financial aid form renewals, visit students at their college campuses, connect students to internships and jobs with our corporate partners, provide career advice including resume review and interview prep, and much more.