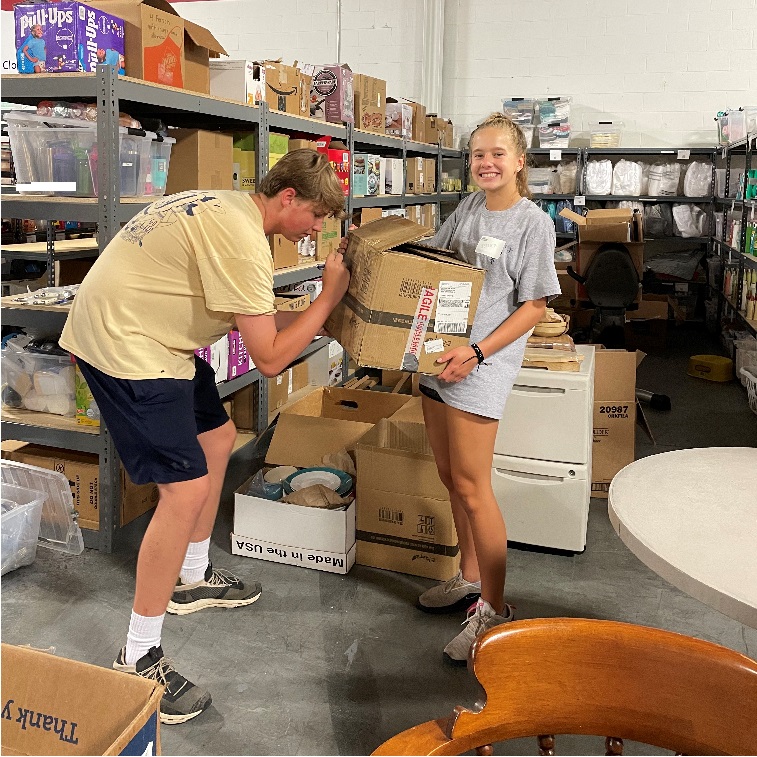 Pebble Tossers is a staunch believer in the power of community service projects. The organization offers children and families the chance to do good for others and for society. They let the participants choose from a variety of service activities, give them what they need to make it happen, and let then put them to work. This is an obvious exercise in building character and leadership and it's just the kind of organization we like to support with our small grants program.
We spoke to Pebble Tossers Founder and Executive Director Jennifer Guynn to learn more about this work:
Kars4Kids: Can you tell us something about your demographic?
Jennifer Guynn: We work with youth and families throughout Greater Atlanta to support their development of leadership skills. We offer opportunities for children from a very young age to young adulthood. Our target demographic is youth in elementary through high school. Pebble Tossers unites youth from all socioeconomic backgrounds to serve those most vulnerable in our community.
Kars4Kids: You collaborate with nonprofits to set up volunteers with community service projects. How many nonprofits are you working with altogether? How many member volunteers do you have this year? Do you have whole families working together on projects?
Jennifer Guynn: Throughout the year, we work with more than 60 different nonprofit organizations throughout the Greater Atlanta Area. Pebble Tossers does all the prep work by bringing all supplies so our member volunteers can focus on the hands-on serving. We want to make things simple for busy families!
In 2020, we recorded close to 3,000 volunteer hours with nearly 1,000 different volunteers. In 2021, we expect that number to rise significantly as in-person service projects are being added back to our service calendar.
We frequently have whole families that serve together on projects especially with several of our outdoor, environmental stewardship projects such as our BeltLine Beautification or Big Trees Forest Preserve activities. Our virtual projects such as assembling snack sacks or creating cards for the elderly, veterans, or children experiencing homelessness or also wonderful projects that can be shared by an entire family.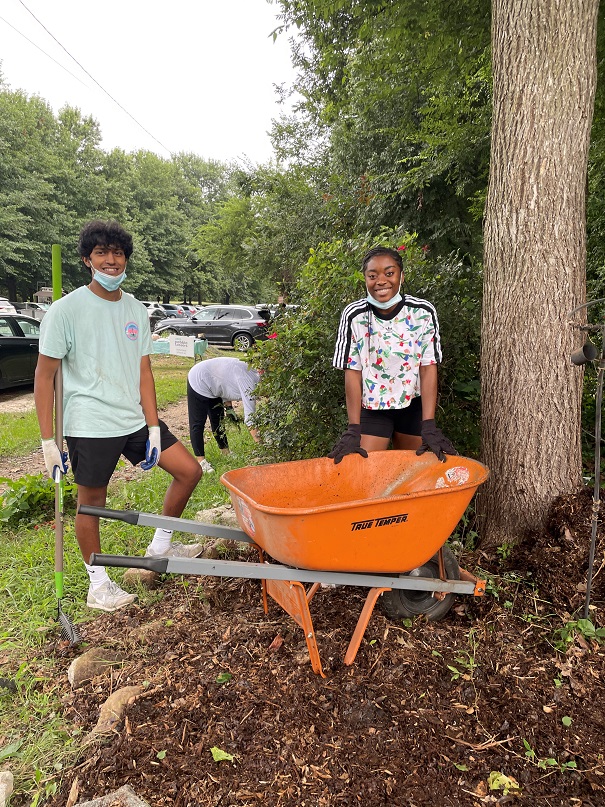 Kars4Kids: Tell us something about the different types of community service projects that are available.
Jennifer Guynn: A key aspect of our mission is offering a wide variety of service projects for our youth and their families. We focus on 12 different cause areas (and showcase one cause area each month) and branch out from there. There are in-person service projects that range from spreading mulch and planting flowers to participating in pet therapy days with elders at nearby assisted living locations and playing games with kids experiencing homelessness. Our 12 cause areas are Animals + Wildlife, Arts + Culture, Citizenship, Environment, Education + Literacy, Elderly, Families in Crisis, Fragile Children, Global Awareness, Homelessness, Hunger + Food Drives, and US Troops + Veterans.
We also offer virtual service projects in addition to our in-person opportunities. These include such activities as creating no-sew fleece blankets and toys for animal shelters, writing cards of gratitude to health care workers, and more.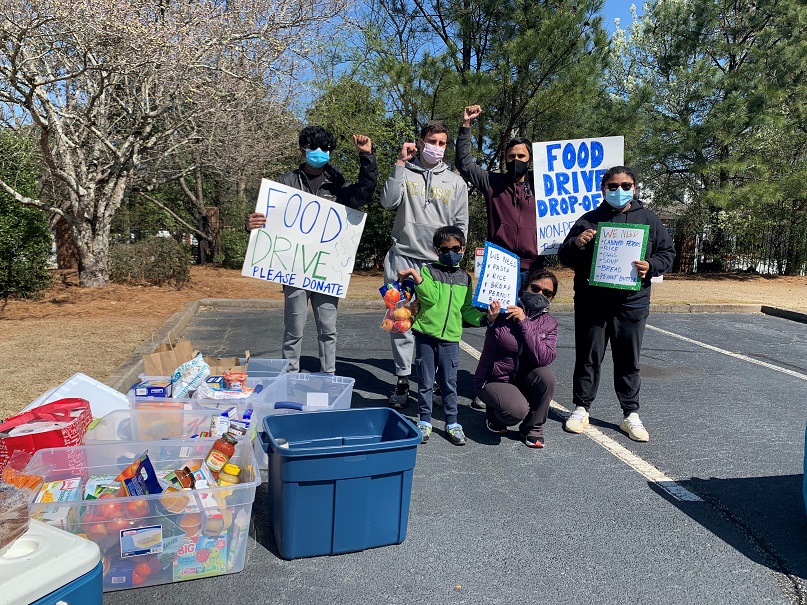 Kars4Kids: Can you give us an overview of your teen leadership program?
Jennifer Guynn: Serve. Lead. Succeed. These are the three tenets of the Teen Leadership Program (TLP). The TLP provides 9th-12th graders with opportunities to develop leadership skills in out-of-the-box ways. Through life-skills workshops and peer-to-peer collaborations that focus on social-emotional learning, teens will gain critical, life-long skills. The TLP builds a sense of self-worth and self-efficacy through meaningful service. Teens are grouped and given a $100 budget to identify, design, and execute a service project. They must identify a community need and work together on project logistics which include budgeting, communications, safety, supplies, and training. If project costs exceed the budget, the group must determine how to raise the remainder. Teens are provided a real-world opportunity to work as a group, plan a project from start to finish, balance a budget, and learn fiscal responsibility while benefiting a good cause.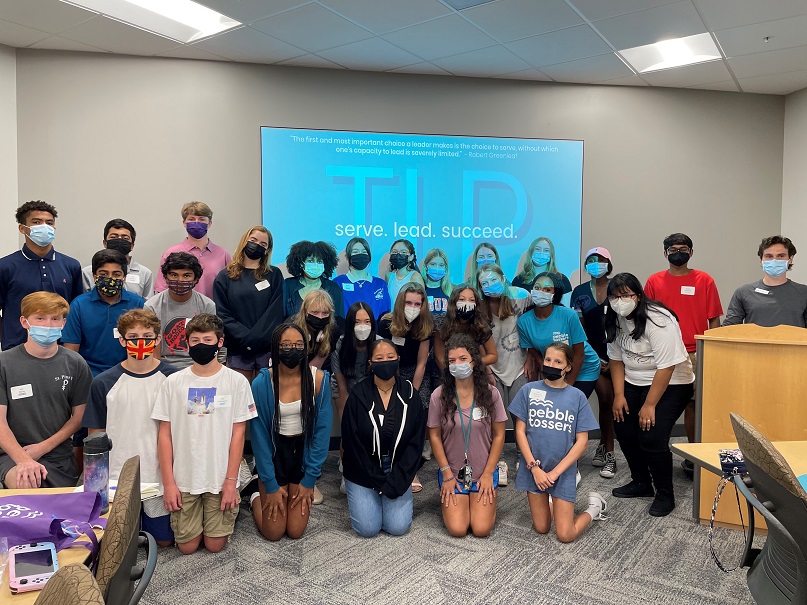 Kars4Kids: What is the job of teen leadership program advisers?
Jennifer Guynn: The TLP advisors attend monthly meetings, facilitate breakout group discussions, provide advice when needed, and generally support the students' interests in community service.
Kars4Kids: Why did you call your organization "Pebble Tossers?"
Jennifer Guynn: That's one of our favorite questions. When a pebble is tossed into a lake, it creates ripples. This is what happens when we serve within our community. It creates ripples that extend beyond our own front door. Our tagline is #startarippleofgiving. The pebble found on a beach can represent a child or their act of service. When you are skipping stones at a lake, you typically don't pick up the first stone you see. You look around for one that will feel right in your hand and fits with the type of "splash" that you want to make. We want youth to experience service that way too, to find a project that fits with their interests and abilities.
Kars4Kids: How do the families and children who take on the community service projects you offer, benefit?
Jennifer Guynn: Naturally, our parents and youth benefit from participating in our service projects in many different ways. For many, service projects are a way to spend quality time as a family doing something that positively impacts their community. Projects are also a learning experience: be it building empathy, discovering different living environments, or simply, learning the proper techniques for a wheelbarrow and pitchfork to spread mulch to beautify the Atlanta BeltLine. There soft and hard skills and life lessons learned that will extend into their adulthood. My daughter now knows how to change out a toilet due to one service project, now that is a life skill!
Kars4Kids: There's a fee to become a member, but you offer need-based scholarships. Presumably, even those who are financially-challenged benefit from participating in community service projects. Can you talk about how such work specifically benefits this sector?
Jennifer Guynn: The membership fee helps offset the cost of all the supplies we provide for each project. We do not want the $35/year membership fee to be a barrier to service, so we provide need-based scholarships. Youth from disadvantaged areas, Title I schools, and military families are often the beneficiaries of service. At Pebble Tossers, we believe that everyone has something to give. We can all give a smile, a helping hand, or a kind gesture. When kids participate in one of our projects they are charged with certain responsibilities and once they complete the project, they feel a sense of accomplishment and pride in the job they do. This builds their self-esteem and self-efficacy and gives them a sense of purpose. All kids (and adults) should have this opportunity.
Kars4Kids: How did the pandemic affect your operations?
Jennifer Guynn: It was challenging but it was also exhilarating in that it forced us to get creative and focus on socially responsible ways that our members could continue to meet the growing needs of our nonprofit partners. We went from providing in-person service projects to developing virtual projects that could be done at home. In fact, in 2020 out of 286 projects offered, 153 were virtual! While the Covid-19 pandemic forced us to shift the way in which we delivered our services, it did not change our core mission. In fact, we found that our volunteers and youth were willing to donate their time, resources, and energy to those in need over and beyond our 2019 outcomes. Our staff worked very hard to ensure that community needs were met and our volunteers had projects to engage with, I'm very proud of our little team.
Kars4Kids: What's next for Pebble Tossers?
Jennifer Guynn: In continuing our mission of empowering and equipping youth to lead through service, we want to grow our membership base throughout Greater Atlanta and expand into other regions, starting in the Southeast. We want to expand the depth of school programming to support schools in their efforts to encourage students to serve, increase the impact of our Teen Leadership Program, discover new partnerships with local nonprofits, and create more service and leadership opportunities and workshops for our younger students.