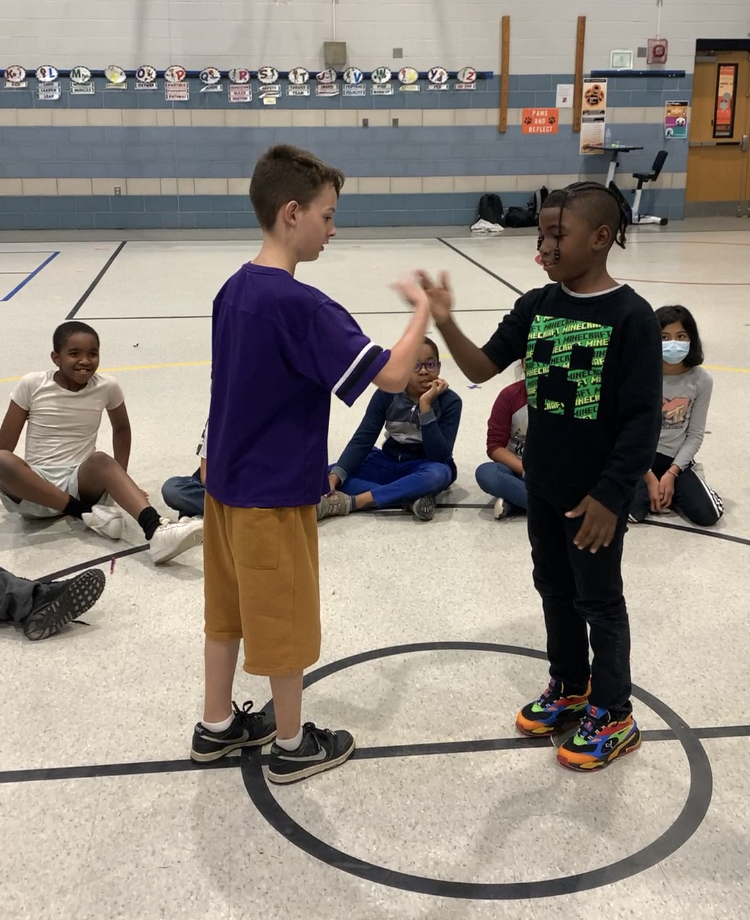 The Complete Player Charity serves to keep kids off the street in the hours after school. More importantly, TCP Charity is pouring all its love and caring into its participants, while teaching them to lead. This nonprofit devoted to youth empowerment isn't trying to take over the world—TCP takes only a small number of participants in order to maximize its efforts.
We appreciate this devotion to doing things right and making sure that kids get the most they can get from their time at TCP. Which is why we decided to give them small grant award. We put some questions to TCP Founder and President Andy Schindling to find out more about this work.
Kars4Kids: What can you tell us about your demographic? Who are the children that you serve?
Andy Schindling: TCP Charity serves a diverse population of elementary and middle school youth who live and/or attend school in the northern part of Anne Arundel County, MD. Our Young Leaders and Sports & STEM programs serve low-income youth in Brooklyn Park and Glen Burnie. Our Leaders in STEAM summer camps serve students throughout the northern part of the county, with most of them coming from low-income households.
Based on the latest Poverty Amidst Plenty Needs Assessment, 24.8% of Brooklyn Park and 15.9% of Glen Burnie residents live under the poverty line. These two communities have the first and third largest percentages of households on food assistance programs, the highest numbers of homeless youth, and residents without a high school diploma, with Brooklyn Park and areas of Glen Burnie being designated food deserts.
Kars4Kids: Can you tell us a bit about your background? What led you to found a leadership program for kids?
Andy Schindling: I am a former professional athlete in the Baltimore Orioles organization ('04-'09) and graduate of Anne Arundel Community College and Towson University. I have always had a heart for kids and new that I wanted to give back to the younger generation. In 2014 the path for my life was laid out to me – to serve kids growing up in the poorest areas of the county.
I founded a leadership program for two reasons:
I was always interested in leadership and passing on knowledge and wisdom to other people
After reflecting on my life and realizing how I gave up living out my dream as a professional baseball player, I realized I lacked the key emotional intelligence and self-leadership skills needed to become successful in life. It hit me hard to know that someone like myself who had everything they needed in life became lost in life, so I committed to educating young people on those key skills, so they don't have to one day experience what I did – becoming lost in life and giving away the opportunity to live out their dream.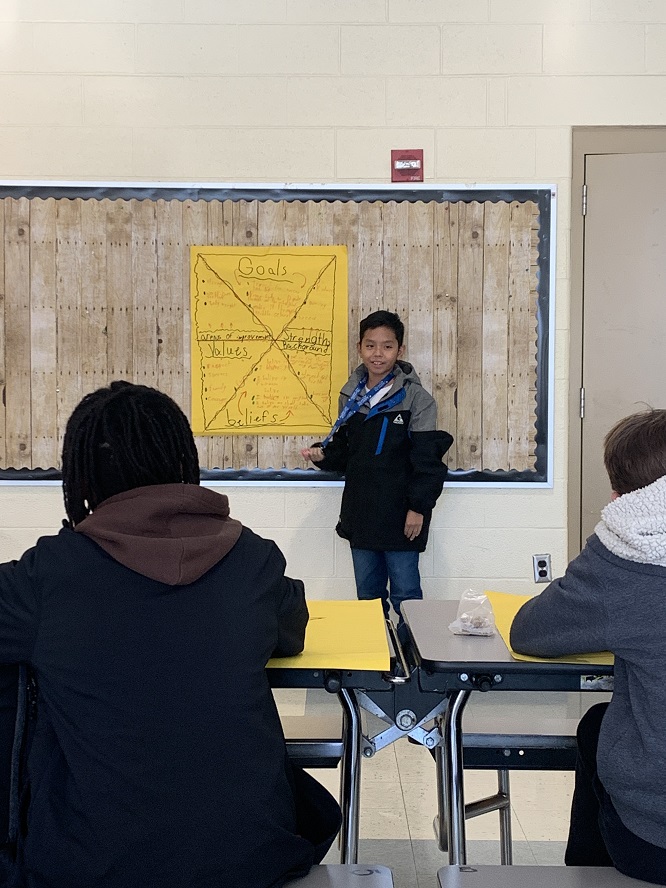 Kars4Kids: TCP is committed to exemplifying "H.I.A.C.S.": Humility, Integrity, Accountability, Commitment & Service in all its dealings, not just with the kids, and that makes lots of sense. Can you talk about "humility" in this context?
Andy Schindling: Great question! First and foremost, humility for TCP starts with understanding that we are part of something much bigger than ourselves and we need to be the best steward of what we are provided with. Therefore, we must be humble enough to know that we cannot do everything on our own and that it will take a mindset of collaboration and partnership to accomplish what we aim to accomplish. Secondarily, we know it's not about us. It's about the kids and their futures. It's about our partners, donors, and volunteers who enable us to make the impact we make. We understand that it takes a team to achieve success and results and that we are just one piece to the puzzle.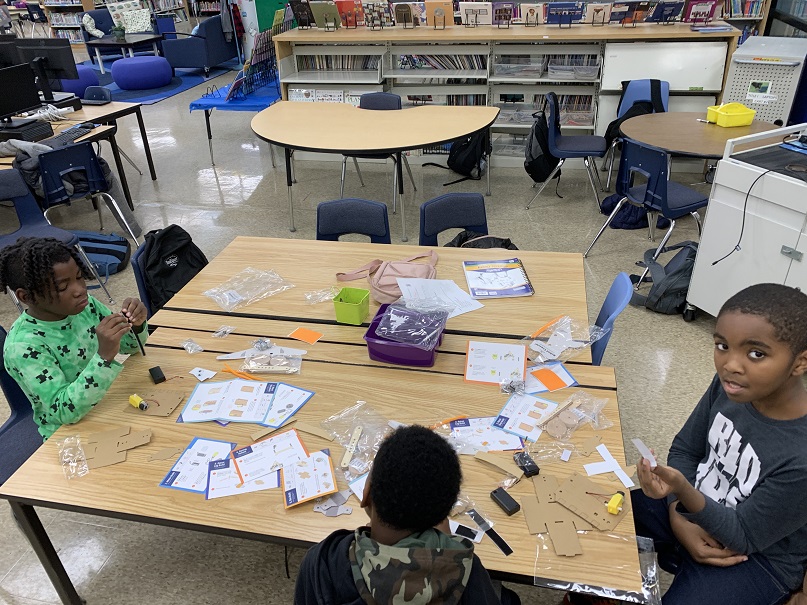 Kars4Kids: The TCP website speaks of establishing win-win collaborations that lead to opportunities for young people. Can you offer some examples of such collaborations and how they benefit both sides?
Andy Schindling: The first collaboration that comes to mind is with Live Water Foundation, Capital SUP, and Oyster Recovery Partnership (ORP). This collaboration brings our participants the opportunity to experience stand up paddle boarding and serve their local environment by building oyster cages to start oyster farms. Most if not all our program participants have never experienced being out on the water in any capacity.  ORP benefits from the oyster cages as their demand for cages exceeds their capacity to build them, so any time they get volunteers to build the cages is a huge win for them.
Another key partnership we have is with the Chesapeake Arts Center, which provides art-related and career exploration activities to our student. In so doing, the center advances its mission of cultivating and delivering innovative arts and education programs within and to the community.
We also have multiple partnerships with local businesses such as The Stone Store, Wagner & Son's, Titan Hospitality Group, and Skyline Technology Solutions. These companies provide their employees with volunteer opportunities to help educate the workforce as to the importance of community service. A major part of employee retention and acquisition these days is the company's involvement in their community. Employees love to give back and get involved so we take full advantage of that to engage all parties in a meaningful learning experience.
Kars4Kids: How would you describe your philosophy of leadership? Why did you choose leadership as the main focus of TCP?
Andy Schindling: I believe we are all born to be leaders, because every morning we wake up we must lead ourselves. Which makes my philosophy more on the side of self-leadership or self-mastery. This is something that I take seriously because as I mentioned earlier, I led myself out of my dream job because I could not lead myself effectively. I also believe that we are called to be a positive influence on others and in our community and to do that we must be effective leaders.
Our philosophy is to lead in a way that attracts others to follow us. Not through coercion, pressure, or because they must follow because of our position, but because they choose to follow us because of the way we act and handle our business.
Another reason I chose leadership is because this is something that most schools do not teach. I want to provide students with knowledge and wisdom that they will be able to take with them for the rest of their lives. Something that will empower them to reach their full potential. Something that can truly change their lives.
Kars4Kids: Tell us about your Young Leaders program. What can participants expect to come away with from this 7-month-long program?
Andy Schindling: First and foremost, our primary goal is to lavish love on the kids we serve. Participants can expect TCP to provide them with mentors who will truly care about them as individuals and want to pour everything they've got into their mentees. At the end of the program, participants remark that their TCP mentors really cared about and loved them, and treated them with respect.
When it comes to the program itself, participants can expect to be pushed out of their comfort zone on a daily basis. This could be from having to stand and present in front of the group, to self-reflection writing about emotions and feelings they experienced during the day, to having to work in diverse groups with peers they do not already know. Our leadership philosophy is that all people are leaders because every day we wake up we must lead ourselves, and we want our participants to become the best leaders of themselves that they can be.
Participants can also expect to be challenged and held to a high standard, to be uncomfortable (as stepping out of their comfort zone implies being uncomfortable), to be introduced to new ideas and activities, and be expected to participate all for the purpose and intent of increasing their confidence and self-esteem and emotional intelligence skills. They can also expect to receive knowledge, wisdom, and advice they will not learn during the school day that will prepare them for success and living out a meaningful and impactful life.
Participants can expect to leave our program with a greater awareness of who they are as an individual, a greater awareness of jobs and careers, and to make an impact in their community by bringing their own ideas to life.
Kars4Kids: Why is afterschool programming an important part of what you do at TCP?
Andy Schindling: Simple! Because this is when adolescents need positive role model and mentors the most. The hours between 3-6 pm are especially critical in the communities we serve. These are the hours where kids either stay on the right path or not. Research shows that this is when middle and high school youth engage in illegal and self-demoralizing activities that change the course of their lives forever. And I can relate to that.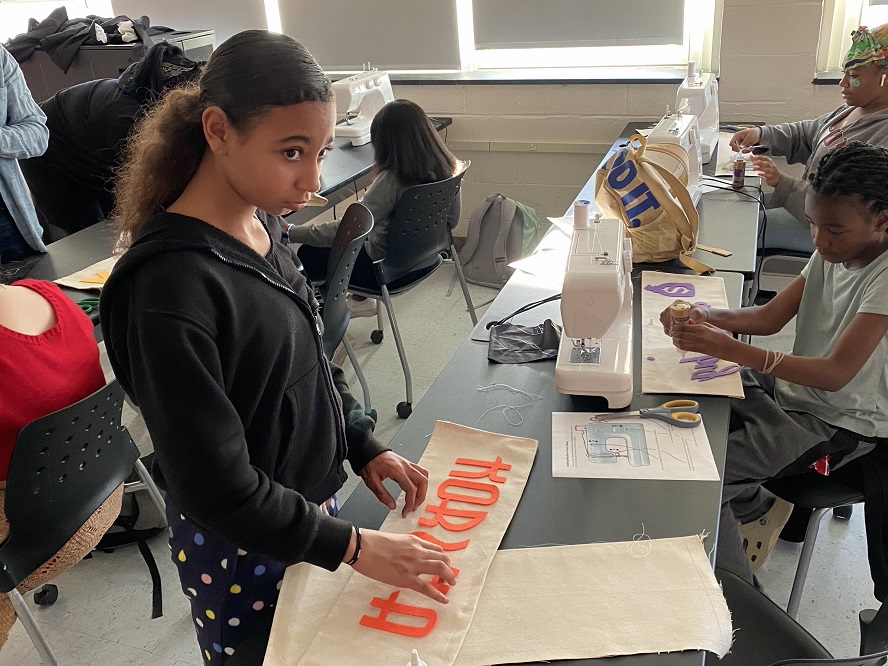 Kars4Kids: Your summer camp seems to be all about learning. Can you give us an overview of how that works? Does this programming include recreational activities, as well?
Andy Schindling: Just with our afterschool programs, we view our summer camps as another opportunity to learn and grow. As a former athlete I certainly value free time and recreational activities, which we do give to our campers. We give campers an hour each day for recreational activities and then another 30 minutes of free time to end the day.
Our goals for TCP camps are for campers to leave with an enhanced understanding of who they are and an increased awareness of their skills and how their skills relate to career success. We also aim to educate campers on how they can serve their community by introducing them to the needs of their community.
To start the camp day, campers journal about what they are grateful for; emotions they experienced prior to coming to camp; and list three positive things about themselves. Then we jump into a variety of activities pertaining to emotional intelligence and STEAM. Activities range from group activities to individual activities; to watching TED Talks on leadership; to building out STEM kits. And most importantly, field trips to learn about different jobs and careers, and to serve local nonprofits.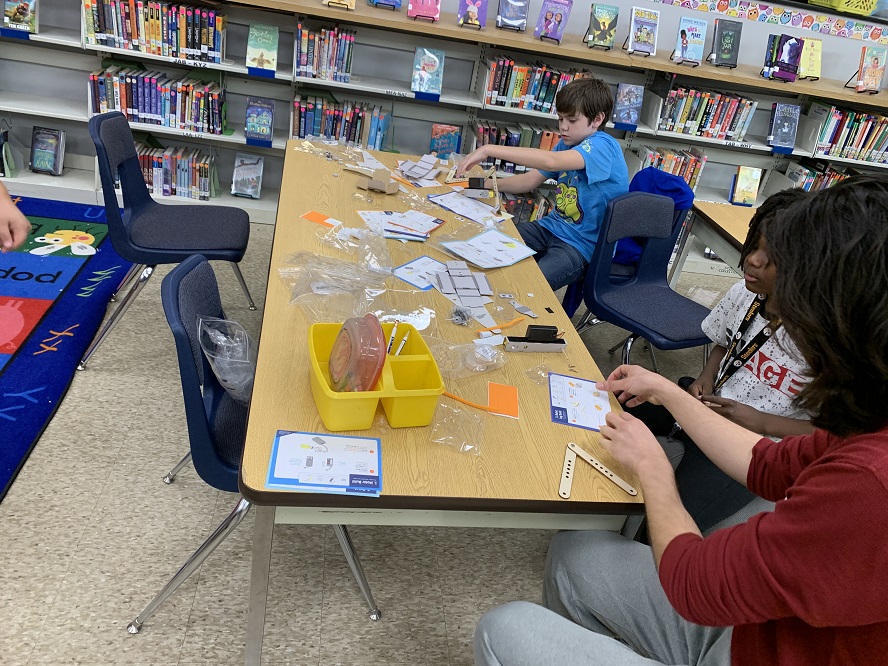 Kars4Kids: TCP is about "impact over numbers." How many kids do you serve, in general? How do you measure impact?
Andy Schindling: Up to this point, we serve between 35-50 students during the school year through our afterschool programs. This past summer we served 53 campers in the summer. We aim to keep our participant/mentor ratio at 6:1 so we can build strong relationships with the kids.
The impact we can make on a child's life is our main focus. We could easily increase our registration numbers to serve more kids but that would diminish our ability to build relationships with each child. Last summer illustrates our commitment to maximizing our impact. Ninety students registered for one of our camps, but we only accepted 25. For those of us at TCP, relationships with students and campers are paramount. This is what these kids really need. So, we will not sacrifice this just to say we served X number of kids this year.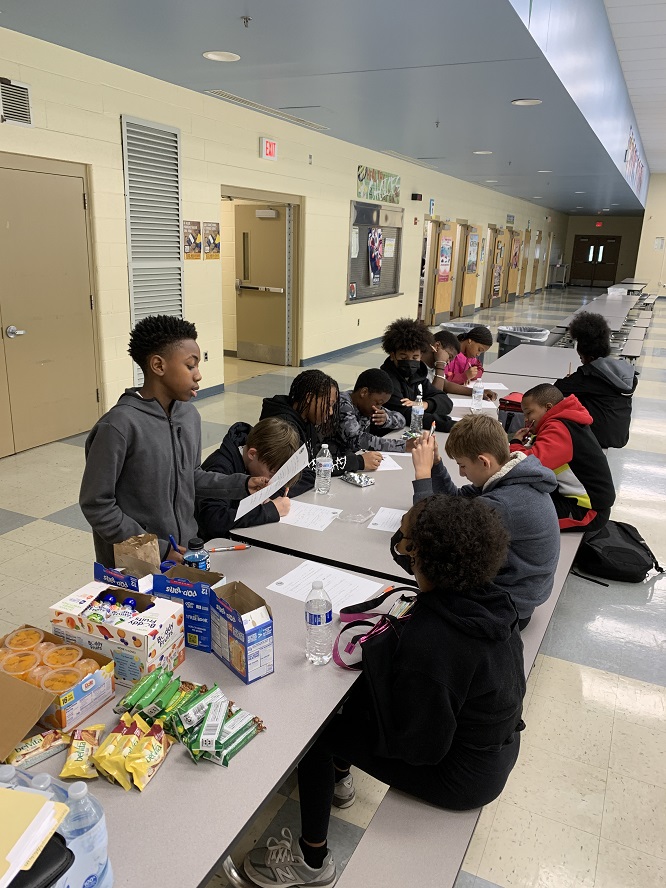 Kars4Kids: What's next for The Complete Player Charity?
Andy Schindling: First, we plan on building our organizational capacity. Word of mouth is spreading which is increasing the demand for our programs.
Second, we are adding a robotics program which we are very excited about. Our hope is that we will launch a TCP Robotics afterschool program at the middle school level next school year that will have students building battle bots for competition.
Thirdly, due to the demand at the elementary school level, we are planning on launching the Sports & STEM summer camp for rising 4th-6th grade youth this coming summer.
Lastly, we are eager to tackle the math and reading proficiency issue in the schools we are in so we are looking to hire part-time college and high school interns, and build new partnerships with local nonprofits to go into the schools during the school day to mentor and tutor our students.