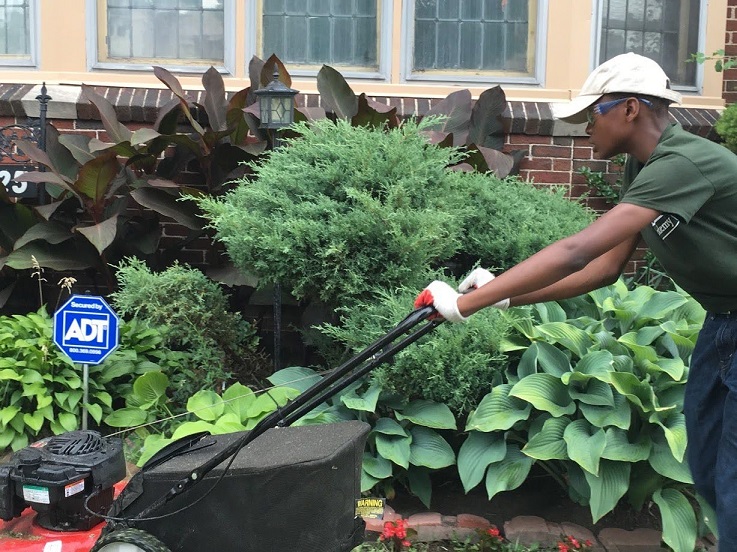 The Lawn Academy is a youth program with a couple of unusual twists. Twist number one is hinted at in the name of this organization: the young participants do lawn maintenance for seniors. Twist number two: the kids audit actual college classes, though they are middle school and high school-age. We look for unusual methods of engaging and educating kids when selecting our small grant recipients. This org took our fancy, immediately. We spoke with The Lawn Academy's president, Eric Miller to learn more about the unique nature of this organization and its work:
Kars4Kids: Can you tell us something about your demographic, the kids you serve and those they serve?
Eric Miller: Our youth are ages 11-19 years. They serve seniors, veterans, and people with special needs with free lawn care.
Kars4Kids: The Lawn Academy puts youth in the college classroom from age 11 to "increase their confidence with education." How much time do your kids spend in the college classroom? Which classes do they audit?
Eric Miller: Our participants spend 2 hours per week in the college classroom during the summer. They take a mixture of classes in MAC, PC, Cyber Security, and Workforce Development. The young people attend class sessions taught by college instructors.
Kars4Kids: Why lawn care?
Eric Miller: Growing up in Memphis, Tennessee, I provided lawn care services for several seniors. I learned at an early age that seniors are often taken advantage of and need trustworthy and dependable sources for lawn care. I really enjoyed seeing the smiles of my grandmother and seniors like Ms. Tappan and Ms. Flagg on Edith Street, as they were so pleased to have well-manicured lawns. I introduced lawn care to allow youth an opportunity to further develop in character and compassion for others.
Kars4Kids: You started this initiative in memory of your mother and grandmother. Can you tell us something about these two special ladies and how The Lawn Academy specifically memorializes them? What do you think they would say about The Lawn Academy?
Eric Miller: My mother, Dr. Deloris Miller, was a career educator who believed that, "All youth have the capacity to learn. We all learn via different methods." Being that I love art, she would allow me to create visuals that aided in the teaching process. In celebration of her, I created The Lawn Academy to provide an avenue for positive youth development.
My grandmother, Ms. Rosie Henderson, always believed in me and constantly encouraged me through positive words and prayers. She was a strong, caring person who was gifted with wisdom and a heart for the well-being of others. In celebration of her, we plant roses for seniors to let them know that they are loved and a gift to be cherished.
Kars4Kids: Tell us about your mentoring program.
Eric Miller: The mentoring program is an important aspect of The Lawn Academy, as it provides youth with the connections needed to increase confidence through affirmation. Mentors aid youth in developing competencies in key areas of academics, business, and life skills.
Kars4Kids: The Lawn Academy is offering math help. Can you describe how this works and why it is important for the student participants?
Eric Miller: I received an undergraduate degree in Mechanical Engineering. That experience helped me develop my problem-solving skills and methods to process information to achieve desired outcomes. In the afterschool programming we offer, youth receive assistance with math and other homework. It is important for youth to engage with math to further develop their approach to solving problems. This skill is transferrable to other subjects and expands beyond the classroom.
Kars4Kids: Can you give us an overview of your community projects?
Eric Miller:  Youth provide the following for seniors, veterans, and people with special needs:
Lawn Care
Winterizing homes – windows
Roses for seniors
Snow blowing
Food delivery for seniors
Food and warm clothing distribution to the homeless
Kars4Kids: In what year was The Lawn Academy founded? Since that time, how many youth have participated in your programs? Do they ever come back to volunteer after aging out of your programs?
Eric Miller: The Lawn Academy was founded in 2009. Several hundred youth have participated in the program. Former youth participants come back and serve as program leaders in their capacity as AmeriCorps VISTA Members. The AmeriCorps VISTA team serves as youth mentors and supervisors.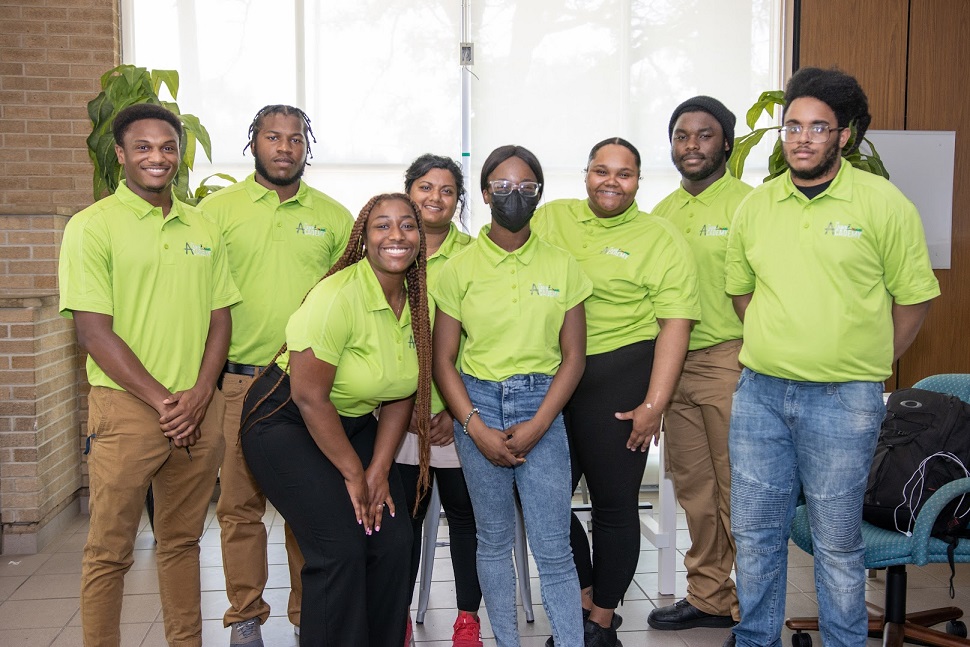 Kars4Kids: How did the pandemic affect your operations?
Eric Miller: For the classroom, we switched from in-person learning to virtual. We limited youth participation in community service events and paid contractors to provide lawn care for our seniors, veterans, and people with special needs. This provided us an opportunity to protect our youth and take care of our lawn care recipients.
Kars4Kids: What's next for The Lawn Academy?
Eric Miller: We will offer programming onsite at schools. This will provide youth with greater access to our programs.