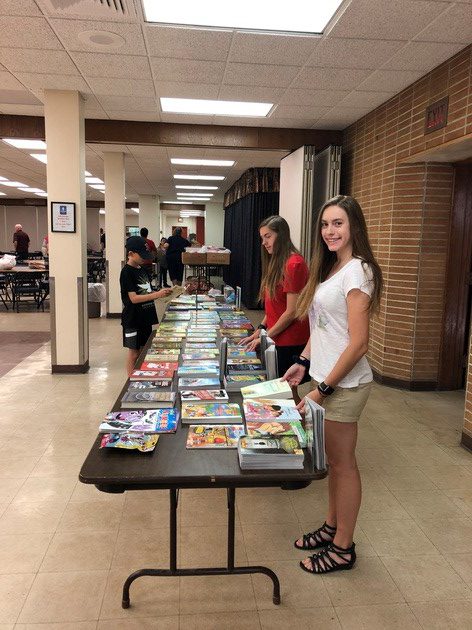 Even needy children will have brand new books to read, if twin sisters Paige and Ashley DeFreitas have their way. That's the aim of Up With Books, the nonprofit the book-loving sisters founded to help ensure that even children from low-income homes own at least one new book. The DeFreitas sisters know that the best way for children to become literate is to have books in the home. And the best way to succeed in school and in life, is to know how to read.
We can't resist an org that focuses on such literacy efforts as distributing new books, and so we were thrilled to offer Up With Books a bit of assistance with one of our small grants. We had a chat with Paige DeFreitas to learn more about this work:
Kars4Kids: Up With Books distributes new books to needy children. Why is it important for children to have new as opposed to used books?
Paige DeFreitas: We do offer gently used books when we visit food pantries, but especially for the Every Summer Has a Story reading program, we have new books. We want the children to feel ownership of the books and know that the books are in good condition without worn or even missing pages. Our goal is to encourage and inspire a love of reading and we hope that new books will provide that.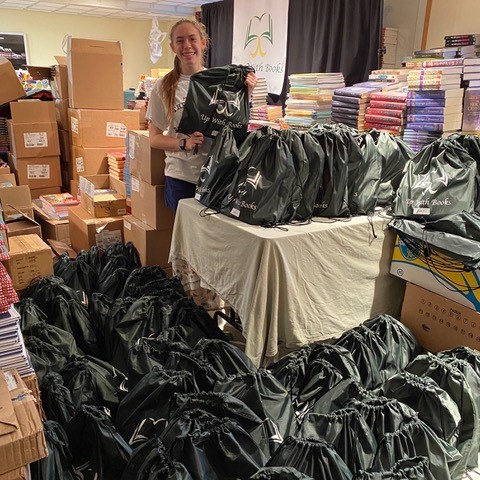 Kars4Kids: Can you tell us about your Every Summer Has a Story book bags?
Paige DeFreitas: The Every Summer Has a Story book bags are drawstring backpacks that are filled with six to eight age-appropriate books, and depending on the age, will also have coloring books, puzzle books crayons, bookmarks, notebooks, pens, pencils, erasers, and a small toy. The bag is used to bring home their books, but is also a great way to store their books or an easy way to carry a book with them.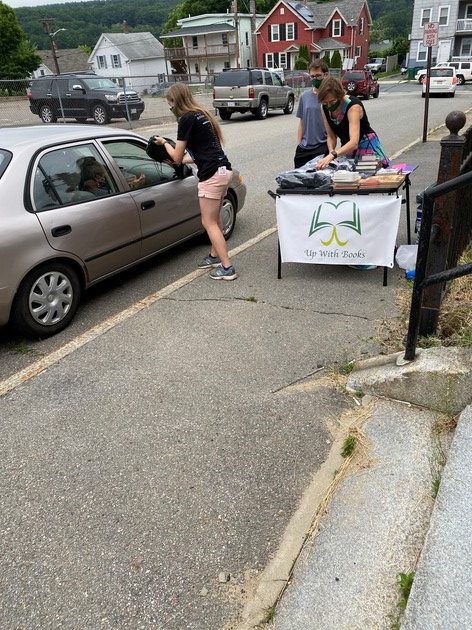 Kars4Kids: How many children have received these book bags?
Paige DeFreitas: The program has grown from 350 children receiving book bags in 2018 when we launched this program, to 850 last year, to over 1,300 children this year.
Kars4Kids: How do you locate the children and families you serve?
Paige DeFreitas: We work with food pantries and homeless shelters to get the books to children most in need. We started with just a few local centers, and have spread throughout the state as more centers learn of our programs. Schools have also contacted us for books for their low-income students. Most of our contacts have come from word of mouth.
Kars4Kids: Why did you decide to focus on summer for your book distributions?
Paige DeFreitas: For children living in poverty, summertime away from school means little access to books. Children from low-income households lose reading skills during the summer from lack of access to books in their homes. Students who lose reading ability over the summer rarely catch up. The Every Summer Has a Story program strives to provide a new book for each week of the summer break so children can keep reading all summer and be able to maintain the skills they learned in school.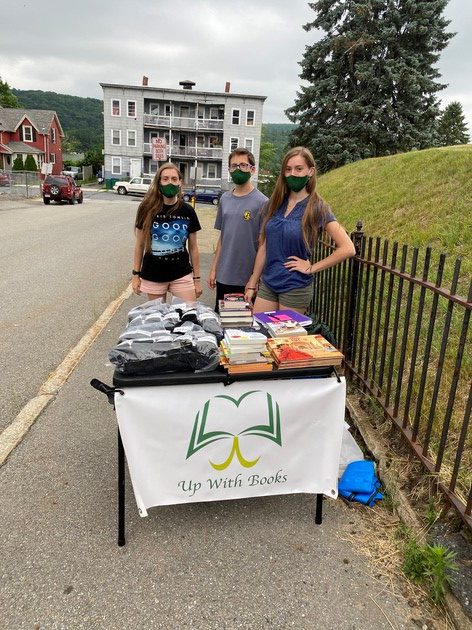 Kars4Kids: You started Up With Books with your sister. Can you tell us how the idea came about?
Paige DeFreitas: Both my sister and I have always been big readers. Going into high school we read an article about the number of children who do not have books in their homes. Coming from a home with hundreds of books, we were saddened that this could be our neighbors and wanted to change that. We started a small book drive that grew and expanded to where we are today. Each year we have been fortunate enough to grow to include additional children which motivates us to work harder to bring books to even more children.
Kars4Kids: How many children have received books thanks to Up With Books?
Paige DeFreitas: Through our Every Summer Has a Story reading program and visits to food pantries and shelters, we have reached over 1,500 children.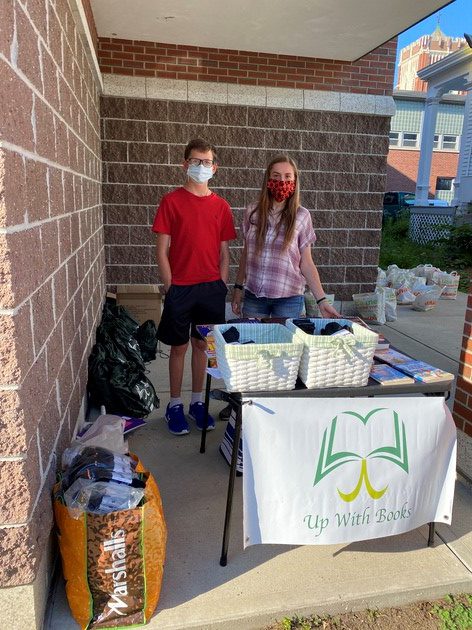 Kars4Kids: Some of the books you distribute are donations from book companies. Presumably you also purchase books for the kids. How do you choose which books to purchase?
Paige DeFreitas: We spend a lot of time researching the books we purchase and look for books that are age appropriate, entertaining, and diverse. Many of the books are ones we have read and loved. For others, we read reviews on Amazon, Barnes & Noble, and Common Sense Media to get different perspectives. Even when the books arrive, we often will read some, or all, of the book to understand the audience it is geared to or which age range it is most appropriate for.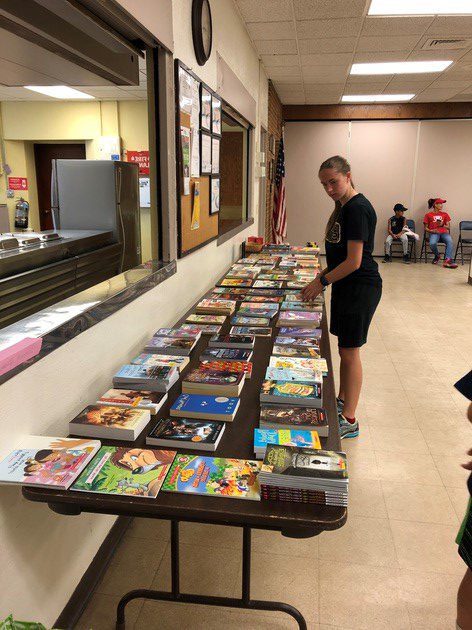 Kars4Kids: How has COVID-19 affected your work?
Paige DeFreitas: COVID-19 has affected our work in several ways. For the past few years we would set up tables every week at food pantries to allow parents and children to browse and select the books they want to take home. Because of COVID-19, many of the food pantries here were closed for several months so we were not able to set up our table. They are now open, using a drive through system so we have been handing them books and the book bags as they receive their food.
We also lost our spring intern this year who comes from a local high school through a capstone program. Once the schools closed for the year, they also cancelled this program. Despite these changes, we were able to keep working on obtaining the books and preparing backpacks, as most of that can be done remotely.
COVID-19 has had the greatest impact on our fundraising efforts. We have had to cancel or postpone several events this year and we are unsure about our yearly auction we have in November.
Kars4Kids: What's next for Up With Books?
Paige DeFreitas: Before COVID-19, we were starting up a new program, Books From the Start, that would provide literacy information and board books to low-income parents of infants. We work with a local group home for single, young mothers and would like to expand the program. We plan to keep growing and reaching more families through new food pantries or locations. Our next big goal is to acquire warehouse space to better store and organize the books.