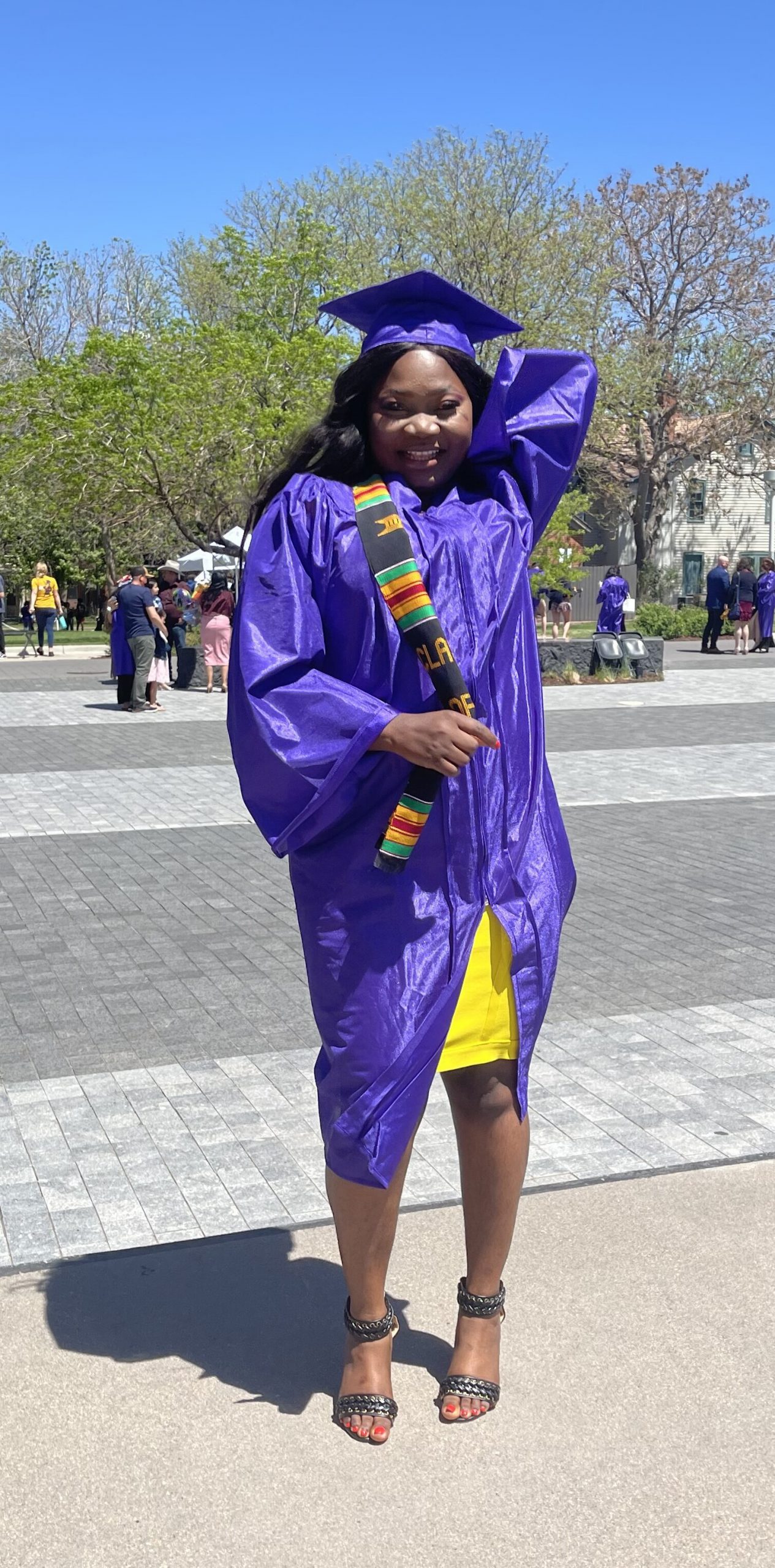 Forward Steps is an apt name for an organization that helps foster kids get ahead at a time when they would otherwise be stuck, and unable to move forward in their lives. For some foster children, there is no incentive to go to college, no one to be proud of their accomplishments, and no one to urge them on. In other cases, foster children may not have a clue about how to apply for and enroll in college. Not to mention, they may need help with their studies to qualify for college.
Forward Steps participants have a completely different experience. There are mentors offering practical advice and emotional support and encouragement. College prep workshops help foster children prepare for a higher education which can help them become independent, successful adults. Foster kids have needs that are unmet by the system and mentoring can go a long way toward filling in the gaps. We are pleased to have been able to lend a hand to this important endeavor through our small grant program.
We spoke with Forward Steps to learn more about this work:
Kars4Kids: Can you tell us a bit about the demographic you serve—the young people you assist?
Forward Steps:  Forward Steps (FS) typically serves youth and young adults, ages 14-26. The majority of the students served identify as BIPOC, are low-income, and facing some kind of additional adversity in their personal circumstances. The Guardian Scholars program serves current and former foster youth pursuing a postsecondary education in Colorado.
Kars4Kids: What are some of the barriers your scholars must overcome in order to achieve academic and career success?
Forward Steps:  A common post-secondary enrollment pattern for students who experienced foster care is to not go to college. Only 13.4% of youth who have experienced foster care in Colorado enroll in postsecondary education by age 21. The majority of FS scholars have emancipated from the foster care system, meaning they often do not have support or financial help from family. Many FS scholars are first-generation college students and unsure of how to navigate college enrollment processes like financial aid.  In order to find academic and career success, these students need financial assistance, postsecondary navigation services, connections to career supports, and building a general support network.
Kars4Kids: Are most of your students attending community colleges? Are you helping them apply for scholarships to cover tuition?
Forward Steps:  This past semester, 41% of FS scholars attended community college with the remaining attending four-year universities. Many FS scholars begin at community colleges and then transfer to universities upon completion of their Associates degree. The FS Guardian Scholars program assists scholars in applying for additional scholarships, financial aid and additional resources to cover the cost of attendance.
Kars4Kids: Forward Steps provides assistance of up to $6000 a year to cover the "unmet needs" of your participants while they are attending college. What needs would tend to go unmet for these young adults?
Forward Steps:  Unmet need refers to tuition and fees not covered by other sources of funding, living costs such as rent, food, and other basic needs like: books, supplemental classroom materials and transportation. The goal is for students to be able to afford their basic needs while attending school.
Kars4Kids: You call Forward Steps participants "scholars." Can you tell us why?
Forward Steps:  FS refers to students as "scholars" as they are recipients of the Guardian Scholars scholarship award, in reference to their academic accomplishments and their drive to pursue postsecondary education.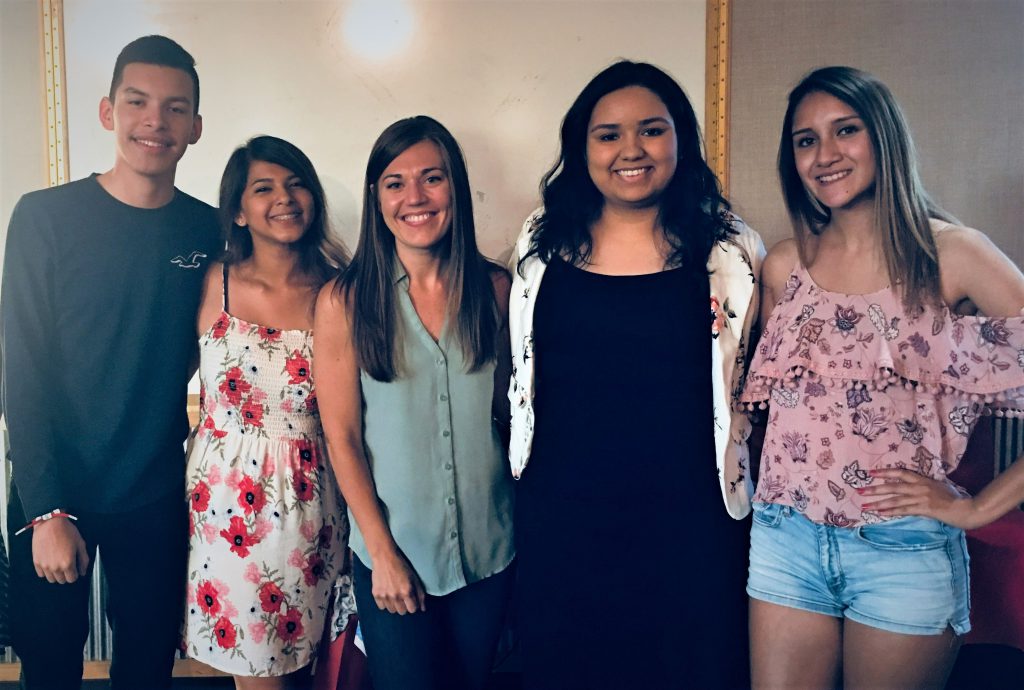 Kars4Kids: Tell us about the workshops you offer.
Forward Steps: FS develops workshops, partners with other community organizations and community volunteers to provide opportunities for scholars to develop meaningful post-secondary skills to enhance their independence.  FS has hosted workshops on topics like: financial literacy, stress-management, how to apply to graduate school, time management and more.  FS mentors discuss with scholars what they would like additional support on; these topics are then built-out into learning opportunities or sourced from community organizations with that specialized knowledge.
Kars4Kids: Can you give us an overview of your college prep program?
Forward Steps:  The FS college prep workshop provides scholars with an overview of which resources are available to them through the program and on their individual college campuses. Mentors discuss how to: access campus resources and support, prepare for their first weeks in school, purchase their books, and meet with their advisors. Through this workshop, FS provides scholars with a campus resource document helping them learn where information and specific supports can be found at their college or university.
Kars4Kids: Forward Steps offers one-on-one mentoring and support throughout the college years. How many students and mentors do you have? Are the mentors volunteers? How many hours do mentors typically put in?
Forward Steps:  Forward Steps has 3 employees who are mentors and served 31 scholars this past semester. Mentors provide both direct and indirect support to our scholars. Direct support includes meetings with the scholar (in-person, Zooms, and phone calls) and indirect support encompasses all additional supports, such as researching for needed resources, connecting scholars to outside supports, editing scholar papers or writing recommendation letters, and more. Mentors typically spend about 40% of their time providing direct support to scholars and 60% of time providing indirect support.
Kars4Kids: What are some of the issues that come up for Forward Steps youth? What are some of the ways mentors can help? Are they available at any time for a crisis?
Forward Steps:  FS scholars can often feel alone when beginning their post-secondary journey, as they may be exiting the foster care system and beginning a new phase of life. FS mentors provide emotional support while also assisting scholars with navigating these new environments. Mentor support is available to FS scholars year-round and they are always available at times of crisis.
Support FS mentors provided this past semester include:
Assisting scholars with locating additional scholarships and providing support with the application processes.
Assisting scholars with applying to specific programs (like nursing or dental hygiene programs), job searching, and drafting personal statements for cover letters, essays, and interviews.
Helping connect scholars to campus resources like loaner laptop programs, tutoring support, and writing centers.
Providing academic support through editing scholar's papers and helping them to enhance study skills
Providing individualized support through mentor meetings by discussing topics such as healthy eating, self-care, and budgeting.
Supporting our scholars during urgent situations, such as housing issues and food insecurity.
Helping our scholars to locate emergency funding and outside resources as necessary.
Kars4Kids: What's next for Forward Steps?
Forward Steps:  FS will be hiring a new Career Coach later this summer, which will help to expand its programming, allowing FS to partner with more organizations and provide services to more students. While continuing to grow programming along the range, FS is also planning to expand its programs in Northern Colorado and Jefferson County.