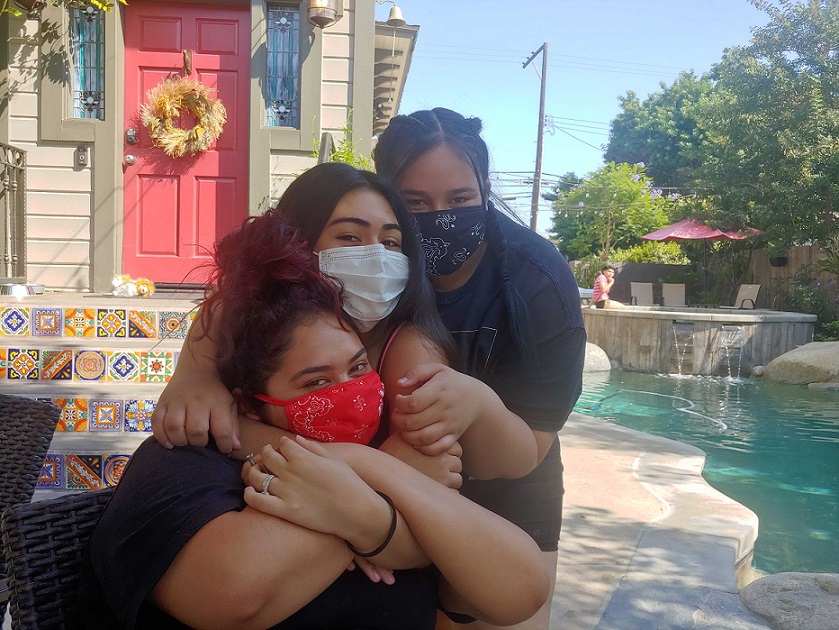 Just Us 4 Youth (JU4Y) uses various types of mentoring to support inner-city youth growing up under trying circumstances. These young people have so much promise, but they need help to fulfill their potential in the classroom and in life. JU4Y recognizes that mentoring has the power to impart the life skills and values that lead children toward a more successful future. This belief in the power of mentoring is something we share, the reason we awarded a small grant to this organization.
We spoke with Just Us 4 Youth Grant Coordinator Samantha Vacko to learn more about this work:
Kars4Kids: Can you tell us something about the demographic you serve?
Samantha Vacko: JU4Y began in Pomona, the largest city in eastern Los Angeles County. But recently, with encouragement from others, we have begun to go beyond the bounds of the east San Gabriel Valley to further our mission and vision—to Apple Valley in the high desert, to Imperial County near Mexico, and just five miles away to serve more than 2,000 children coming from south of our nation's borders. Our focus on at-promise youth is, by definition, a commitment to prioritize those who experience inequities in services and access to resources due to generations of systemic discrimination.
While African-American and Black residents of Pomona comprise only 5.6% of the population, Black youth make up 22% of all youth arrests by the Pomona Police Department. Latinx persons comprise 71.7% of Pomona's population; Latinx youth make up 70% of all youth arrests by Pomona PD. One-third of Pomona's population, some 152,000 residents, is under the age of 18, and twenty percent (20%) of Pomona's children live in poverty. These are difficult and painful statistics to hear, but JU4Y believes that the work of its mentors, staff, volunteers, supporters, and youth in our communities can affect positive change.
Our organization serves a vulnerable population. We define someone to be vulnerable when they do not have access to basic needs such as food, water, warmth, shelter, and safety. Additionally, someone who has experienced systemic barriers that have added trauma to their lives such as fleeing from another country due to safety concerns, family separation, incarceration, sex trafficking, experience of violence, and one or zero parents present in their lives. In 2020 alone, our organization served over 1,600 clients.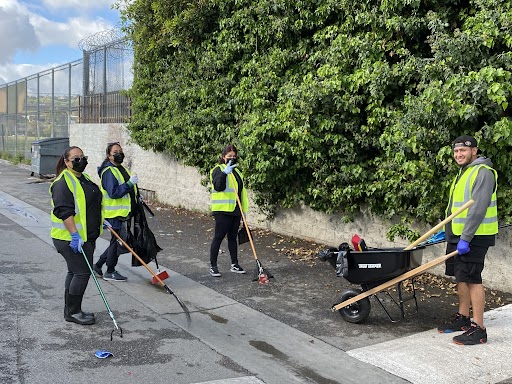 Kars4Kids: You offer three types of mentoring for urban youth: group, cluster, and one-on-one. What are the differences between them and what are the specific benefits they offer?
Samantha Vacko: Group mentoring allows for students to sit down and pour into each other. Clusters include participating in an activity that is a catalyst for students and mentors to enjoy together before they feel comfortable to begin their conversations. One-on-one allows for deep personal conversations that are unique to each individual youth's needs.
Kars4Kids: How many mentors do you have? Are they volunteers?
Samantha Vacko: We have 126 staff members (all staff are mentors on different levels). We also have over 100 volunteers who've worked with us within the past couple of years.
Kars4Kids: We have noticed that many organizations no longer use the phrase "at risk" including your organization, preferring instead "at promise." What is the impact of these two different phrases on youth? If we refer to students as "at promise," will society still understand that these young people need help?
Samantha Vacko: Our mission statement says: "We mentor at-promise youth to be better students, better people, and better leaders." In that single sentence, it declares who we serve, who we prioritize due to inequities in services, and to whom we direct resources—namely, "at-promise" youth. The term "at-promise," being used more and more frequently when it comes to young people who have experienced adverse childhood experiences, reflects our belief that every child comes into the world—whatever manifestation of the world that may be—with promise and potential;  that it is possible to renew and transform children and teens who have acted with violence, anger, and/or despair after having adverse childhood experiences; and that our future can be brighter when we invest in the well-being of our at-promise generations. Society will still understand that these young people need help, it's just the changing of the phrases that was necessary to denote a positive connotation rather than a negative one.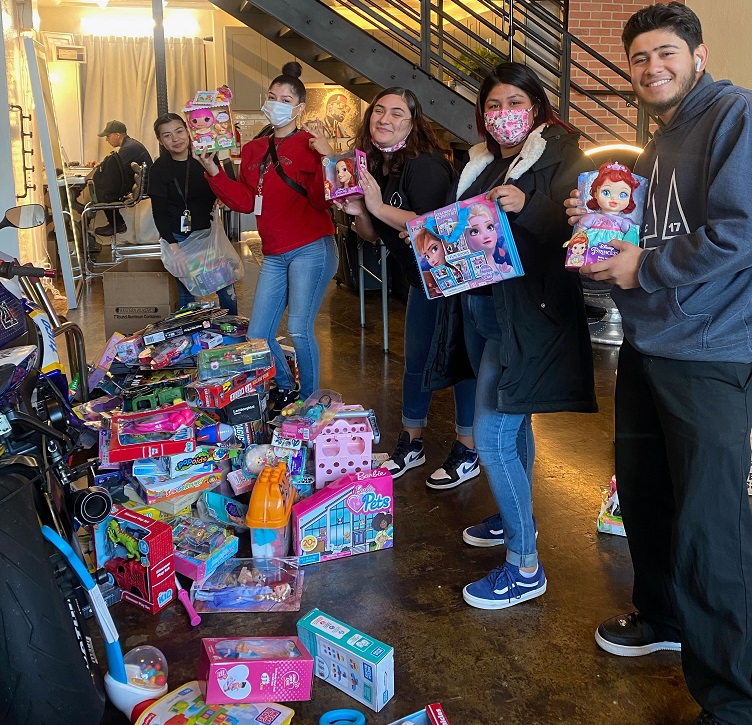 Kars4Kids: Your On-Point program offers various student interventions. Can you describe what happens in a "restorative circle?"
Samantha Vacko: Restorative circles bring together those who were harmed and those who caused harm with their family, peers, and community to dive deep into the heart of the issue and show the ripple effects that harm can cause to all parties involved.
Kars4Kids: In what sense does the Connect program's 6-week plan provide long-term mentoring?
Samantha Vacko: The Connect program provides long-term mentoring by teaching youth key life skills that they can carry with them long after the 6-week plan with their mentor is over. In addition, the 6-week plan can always be renewed and mentors and mentees can work together for as long as they want.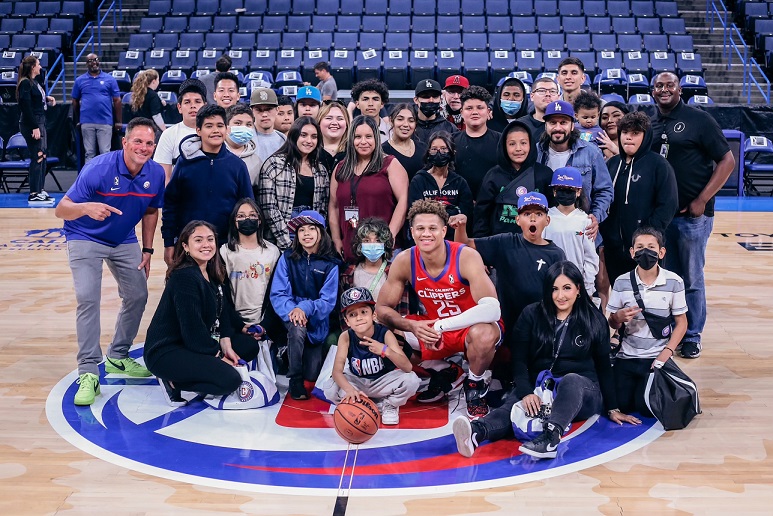 Kars4Kids: Is parent engagement a part of the work of Just Us 4 Youth? How so?
Samantha Vacko: Absolutely. We only get to work with each youth for a couple of hours per week, in comparison to parents who interact with them daily for hours. This reality pushed the creation of our TREE program, which guides parents and gives them strategies to be able to best support their children.
Kars4Kids: How did the pandemic affect your operations?
Samantha Vacko: The pandemic showed the value and importance of our work because the social and behavioral issues youth are facing are now in the faces of the public. Our work nearly doubled and continues to grow as people are becoming more aware of the support that these youth need.
Kars4Kids: What's next for Just Us 4 Youth?
Samantha Vacko: Just Us 4 Youth is always looking to grow and expand in neighboring counties and communities. We plan to be operational in a few different states in a couple of years.