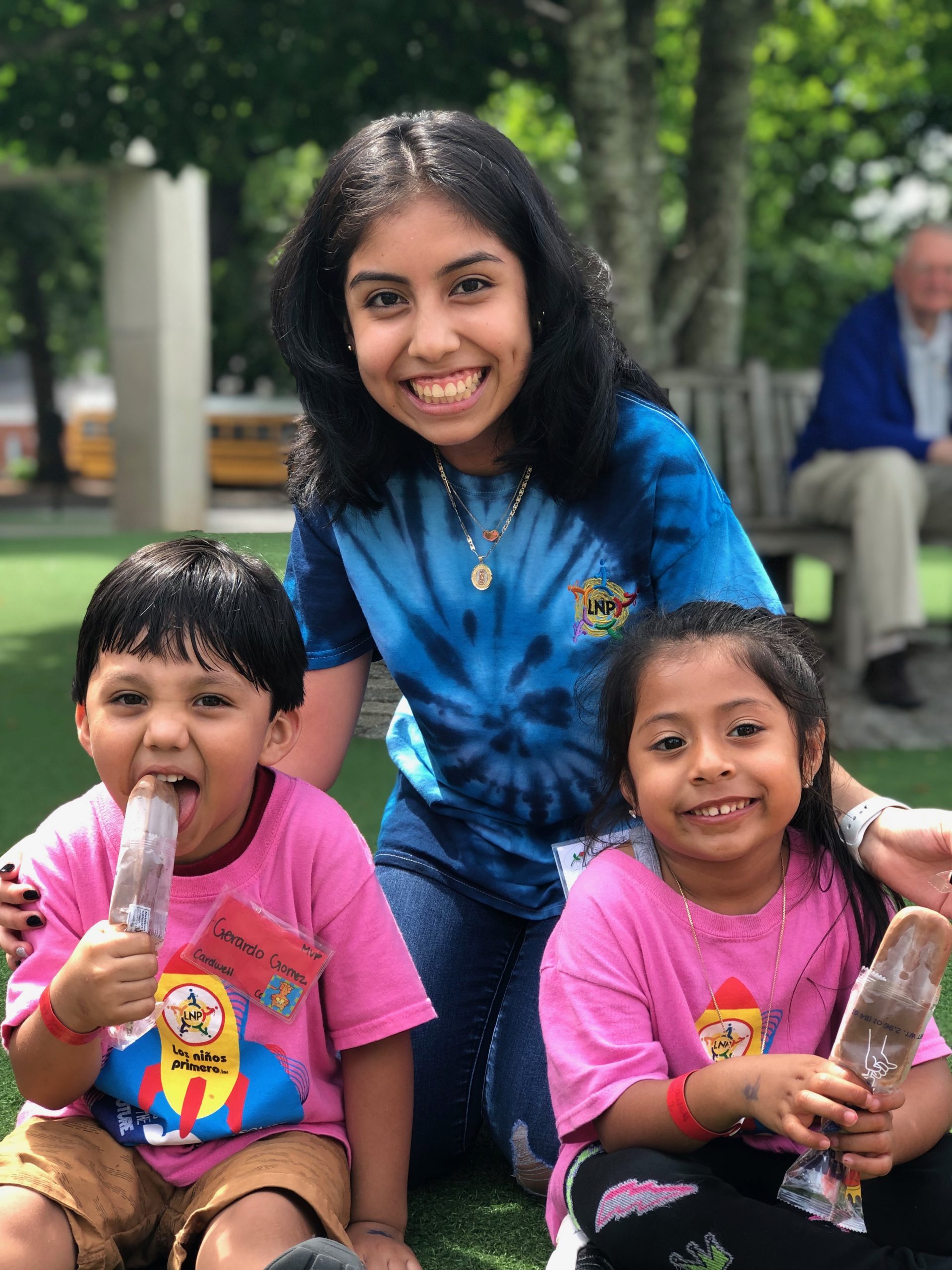 Los Niños Primero is the hub of the Latino community in Metro Atlanta. Here, they know they will be treated with love, respect, understanding, and support. In this warm environment, literacy and other educational programs help improve academic and career outcomes, leveling the playing field for Spanish speakers in an English-speaking society. Helping the children of immigrants and their parents become full members of the world they live in is critical for success. All of these reasons and more made us want to give this community asset, a bit of an assist by way of our small grant program.
We spoke with Los Niños Primero Executive Director Maritza Morelli to learn more about this work:
Kars4Kids: Can you tell us about the demographic you serve?
Maritza Morelli: We serve 400 children (3 to 12 years old), 80 teens (13 to 19 years old), and 250 adults (20 to 82 years old). Our immigrant families are primarily from South and Central America and Mexico. 95% of our school age students are first generation US citizens.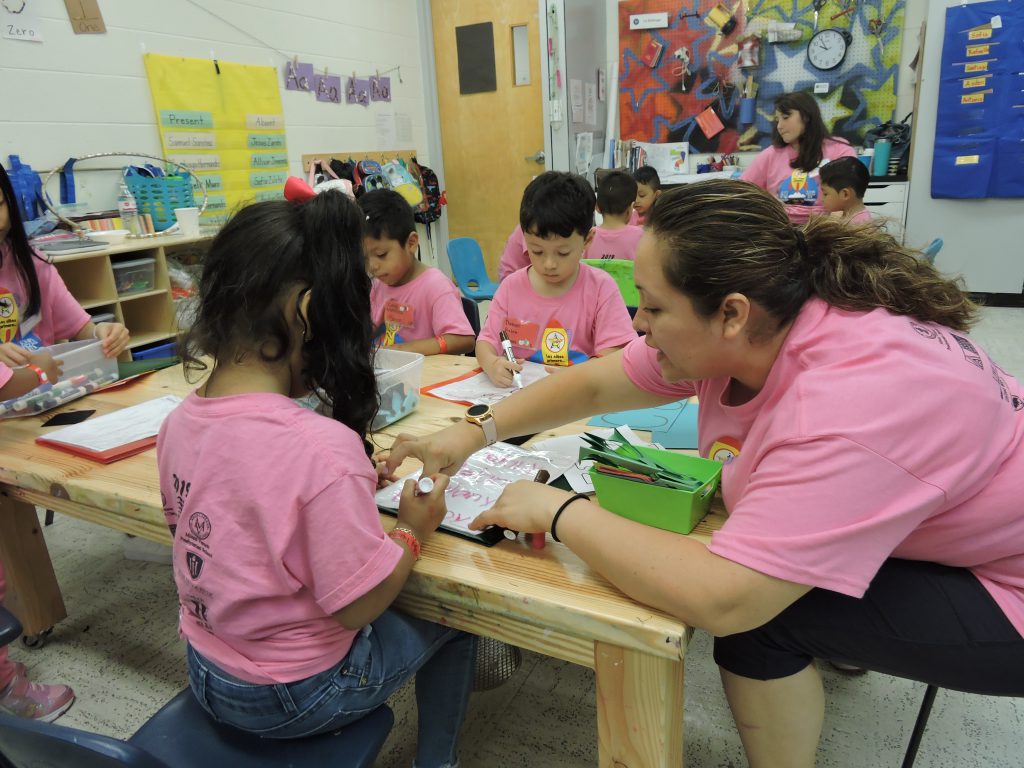 Kars4Kids: What is the purpose of your preschool program? How is it different from other preschool programs?
Maritza Morelli: Our education programs start at age 3 years old and continue through college and adulthood. For our youngest students we offer early literacy programs, a summer education program and Saturday school sessions. Summer and afterschool programs are hosted in public and private elementary schools, high schools, church facilities, and community centers.
Our programs are based on discovery, wonder, respect, and love. Our children and youth often refer to Los Niños Primero as their family. This harmony and cohesion fuels the trust placed in us. Children and youth are nurtured to think critically, work collaboratively and act thoughtfully towards others. We complement the schools academically and differ in that our staff is primarily Spanish-speaking and bicultural; the familiarity of language & culture strengthens our connections.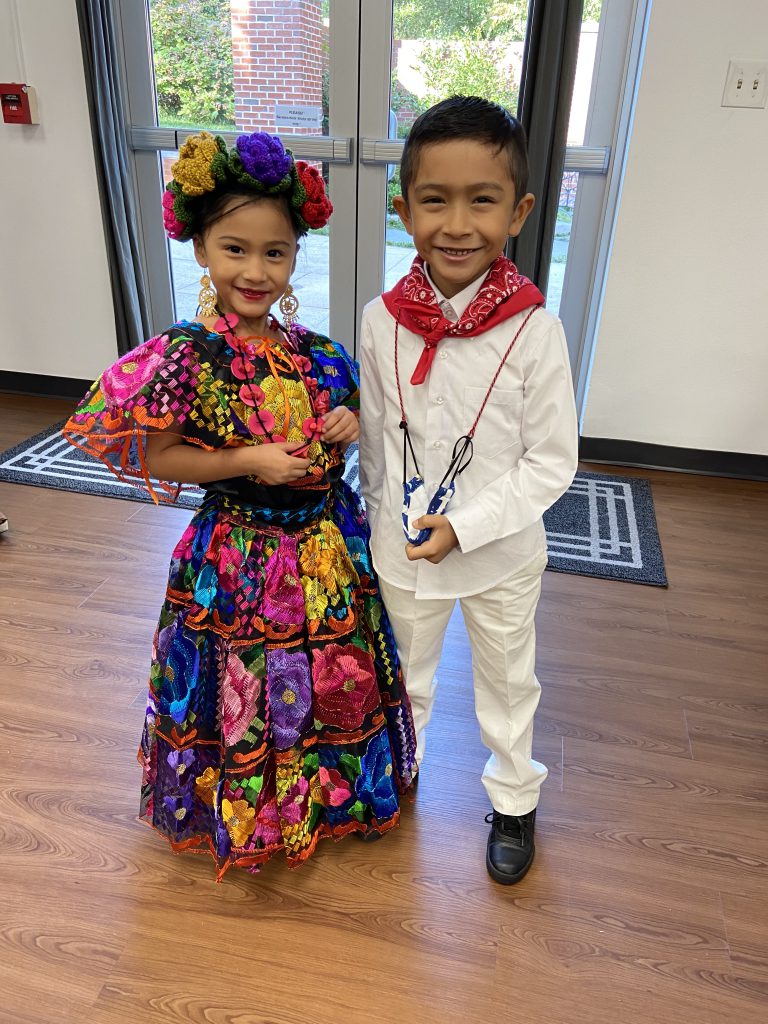 Kars4Kids: Can you give us an overview of your youth volunteer program and some of the projects they have undertaken?
Maritza Morelli: Every teen is trained to assist GA-certified teachers in the classrooms of elementary school students. Teens return year after year and build strong bonds with the teachers they assist. The success we have achieved by including the teen volunteers in the decision-making and leadership of our year-round education programs serves the broader community as well. Teen participation is a unique attribute that has proven to be essential to the well-being of our teens and our younger students. Their presence in the classroom allows our students to connect with powerfully inspiring role models. Daily they demonstrate their capacity for kindness while actively promoting leadership, intellectual curiosity and pride in their culture.
A noteworthy figure which underscores our sustainability is that 25% of our youth volunteers were formerly enrolled in our elementary school program. They stay connected through our extracurricular activities and return to us to give their service and to inspire the younger students. From 2017 to 2022 this group of youth leaders accumulated over 37,000 volunteer hours. Many of the youth volunteers continue to participate throughout the school year in our Saturday School sessions. The youth represent 7 Atlanta middle schools, 18 high schools, and 4 Georgia universities.
Teen Projects:
"Reading buddies" with the younger 3 to 6-year old students
Fundraising – organizing an annual fundraising car wash
5 weeks of summer volunteering in our classrooms, serving 3 to 8-year old students
Year-round volunteering in the classrooms for Saturday School sessions, serving 3 to 8 year old students
Accompanying younger students on field trips – to the Botanical Gardens, the Chattahoochee Nature Center, Meta Music Studio, and to SmallTown.
Kars4Kids: Do any of your preschool kids continue on youth volunteers?
Maritza Morelli: Yes, 25% of our youth volunteers are teens who were once enrolled in our preschool program.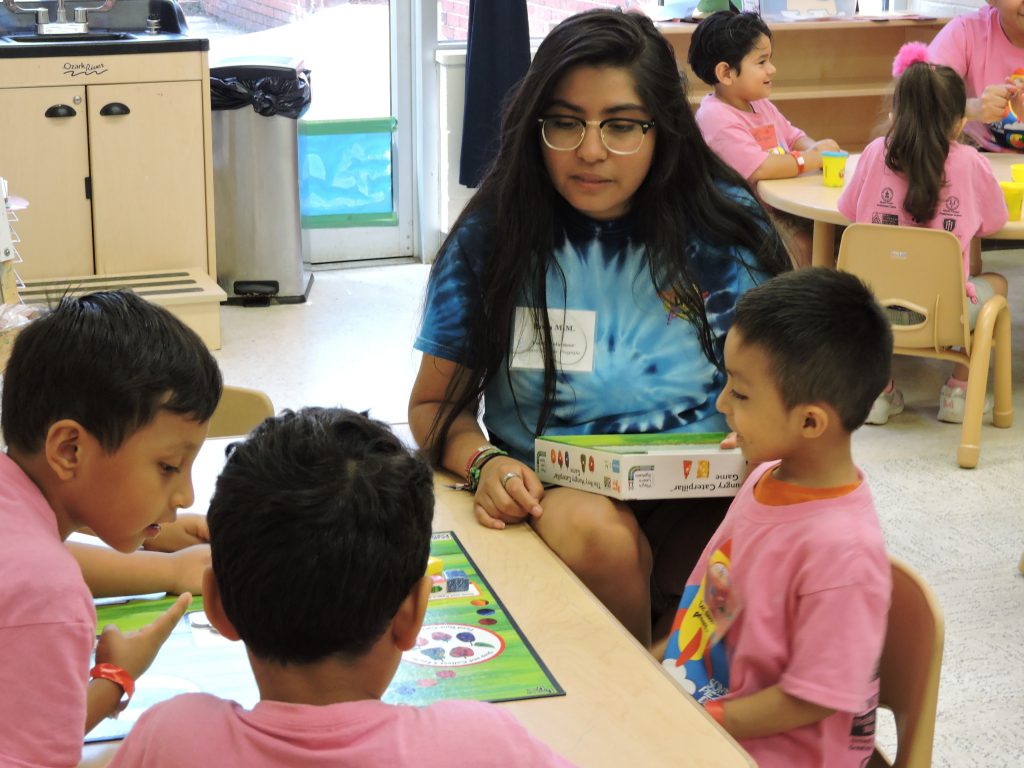 Kars4Kids: Los Niños Primero requires that parents be active participants in its programs. How is this accomplished?
Maritza Morelli: During the summer and school year, parents are given materials to continue working with their children at home. Parents are also expected to attend 10 of our 14 parenting classes offered during our year-round program. These classes are intended to educate parents in the concept that school attendance and parental participation are paramount to academic success and graduation. Specific instruction is also given on how to communicate with their children's teachers and role playing to learn positive, productive communication skills. The parent program teaches basic computer skills enabling the parents to assist their children and improve their professional skills. Empowering these parents builds confidence and the courage to be an advocate for their children.
Eight of the classes are held during the summer academic program, the remaining six classes are held throughout the school year. Topics include:
Helping Your Child Manage Anxiety, Hector Pereles, LPC
Cognitive Based Compassion Training, Andrea Garcia
Raising Your Children to be Compassionate People, Montse Mota
How to Foster Resilience in Your Child, Montse Mota
Adapting to Change, Rosa Rodriguez
Entrepreneurship, Hand to Hand – Maria Bastida, VP Digital of Mundo Hispanico
Advantages and Disadvantages of Virtual Education, Mayra Coblentz
Training for ClassDojo, Marisol Villacres
Stress Management, Andrea Garcia
Family Budgeting, financial planning, and literacy, Northwestern Mutual Financial Advisor, Juan Diego Ramirez.
Our parent courses focus on community leadership, too. Los Niños Primero parents are taught leadership skills through our Parent Coach program. In this unique program, parents commit to a one-year "coaching" experience. The Parent Coach works with ten (10) Los Niños Primero families throughout the year. The parent coaches function as a liaisons between our administration and the families. With this system, they sharpen their communication skills, deepen their engagement in the program, enhance their leadership skills and facilitate communication for Los Niños Primero. Our plans include expanding this program to provide guidance to our families on the best practices for family budgeting, saving and self-sufficiency.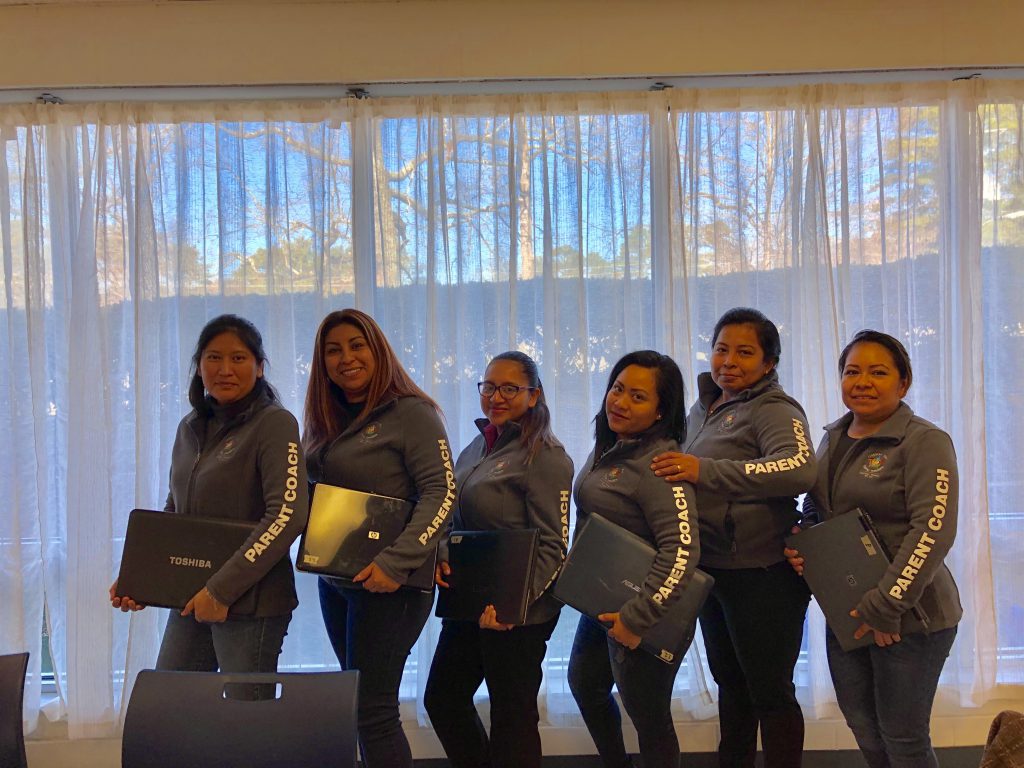 Kars4Kids: What is the Fostering Family Leaders program?
Maritza Morelli: United Way developed the curriculum for the "Fostering Family Leaders" course. Los Niños Primero has facilitated this 10-week program and now has 70 graduates. It builds on the parent's current strengths and takes them to a new level of leadership in their home, school and community. The program has sparked real change for Latino adults. It has inspired our Latino parents to assume greater leadership and to become more civically engaged. Our family programs accentuate personal accountability, civic engagement, leadership, and social, emotional, and ethical learning. Programs such as "Fostering Family Leaders" have successfully ignited a demand for additional training – resulting in more marketable skills for our parents.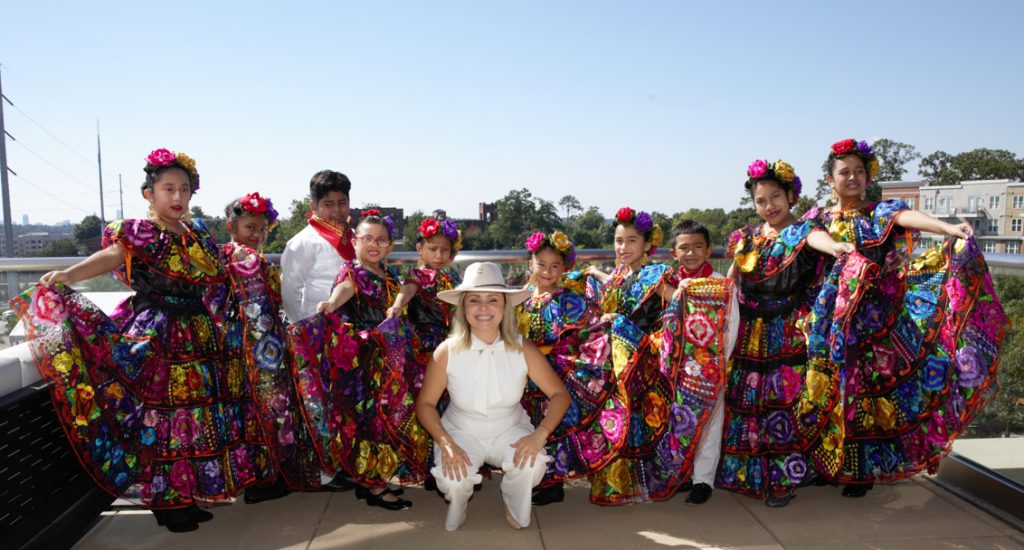 Kars4Kids: Tell us about Saturday School.
Maritza Morelli: Saturday School sessions (4 to 7 years old) are offered throughout the school year. The half-day program engages children, focusing on language/literacy skills, science, math, plus music and art enrichment challenges. Children are encouraged to participate in collaborative conversations and to explore grade appropriate topics and texts. They are nurtured to build on others' ideas and to express their own ideas clearly. Math, science, and the arts are integrated and explored throughout the day. Students learn respect and responsibility, and build community through exploration, discovery, and joyful play.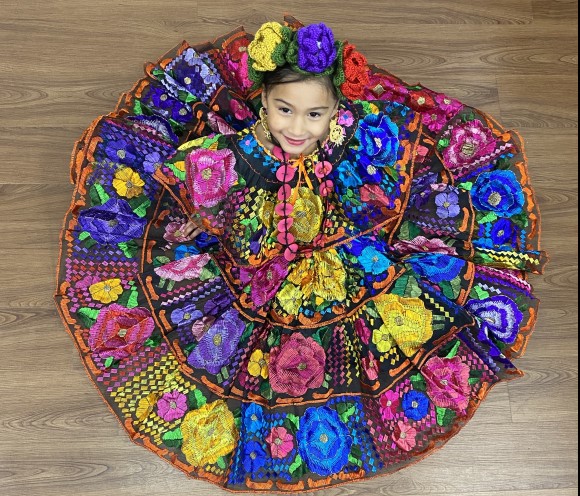 Kars4Kids: How does your summer programming differ from the regular programming you host during the course of the year?
Maritza Morelli: The summer program is a full-day program, while during the school year our programs are offered after school and on Saturdays. All of our programs are based on discovery, wonder, respect and love. Our children and youth often refer to Los Niños Primero as their family. This harmony and cohesion fuels the trust placed in us. Los Niños Primero creates classrooms where children are eager to come to and somewhat reluctant to leave, a place where families trust and know their children are being cared for and growing intellectually and emotionally. Our academic and enrichment programs are designed to be fun, friendly and interesting.
During our five-week summer academic program, the students are provided with daily roundtrip bus transportation to and from the program, a morning snack and hot lunch, age-appropriate English language books, and learning material to take home. Additionally, three and four-year olds receive bilingual speech and language screening from a certified speech and language pathologist. Early screening allows us to refer students for further testing and to connect families to additional resources if necessary.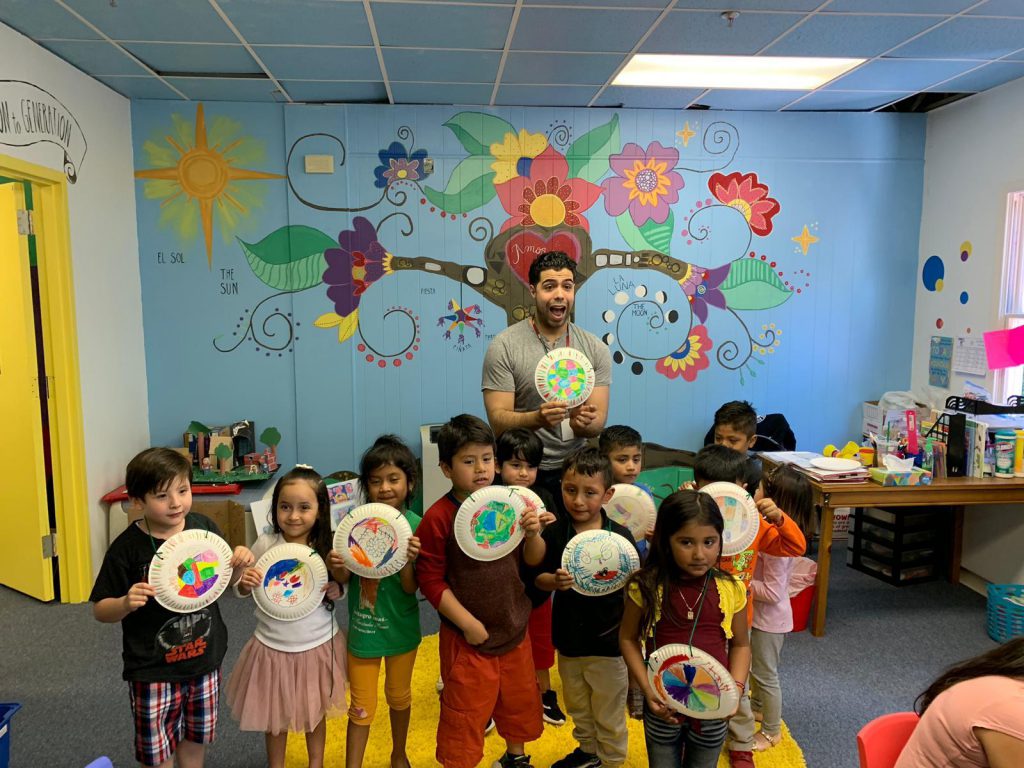 Kars4Kids: How did the pandemic affect your operations?
Maritza Morelli: Los Niños Primero has provided financial support for rent, utility, food, and medical support since the start of the pandemic. In March 2020, our organization surveyed enrolled families and 80% had lost their jobs or had immediate reductions of their work hours. At that point, the board of directors voted to provide funding to cover the basic needs for our struggling families. Covering their basic needs became our first priority and ensured our students would have the support they needed to flourish in school.
Our staff pivoted to provide virtual learning training to our families, ensuring they had tablets and internet access to connect. All of our programs were virtual from Summer 2020 to September 2021. We returned to in person learning for Saturday School and in January 2022, returned to in person extracurriculars including theatre, music and the arts.
We introduced three new programs to manage the stress and anxiety the pandemic imposed. They include:
Cognitive-based Compassion Training (CBCT®) is a prime example of the possibilities that partnerships bring. Andrea Garcia, an Emory University-certified, bilingual instructor, customized the workshop to address the hardships our Latino parents are facing. Los Niños Primero has carefully cultivated a network of bilingual experts at Emory University and their instruction has helped to shape our programs.
"Among Friends" meets twice per month on Zoom. I work closely with our families to determine what concerns they'd like to discuss. The intent of these Zoom gatherings is to encourage frank and honest conversations about community concerns. Young adults and parents are invited each week to discuss a variety of subjects that impact their lives. The participants choose the topics to consider and explore.
Music, Movement, and Wellbeing for children and youth. The program serves Latino children (ages 5 to 15-years old). It is led by a bilingual, GA-certified music therapist, Ricardo Hurtado. Ricardo emigrated to the U.S. from Nicaragua and is acutely aware of the challenges our immigrant families face. The program has a clinical-based structure and provides a variety of activities that contribute to the personal development, psychosocial, and emotional wellbeing of the students. Ricardo helps the children sort through their emotions and nurtures their confidence to express them. He is a constant, trusted source of encouragement and support for the children and their families.
LYRIC – Latino Youth Readiness and Information about College – helps Latino families understand, prepare for, and navigate the process of applying for college, scholarships, financial aid or other post-secondary opportunities. LYRIC partners with high school Latino clubs, high school teachers, and administrators to ensure Latino students and families receive early instruction to prepare for college.
The pandemic revealed many unanticipated needs including culturally sensitive and linguistically appropriate mental health services. Our staff has devoted hours to counseling and guiding families as well as referring them to mental health resources. In 2021, we partnered with Spectrum Counseling Center to provide our youth and families with counseling services from a bilingual therapist.
Kars4Kids: What's next for Los Niños Primero?
Maritza Morelli: Our programs are held in 8 site locations across Metro Atlanta – in private/public schools, in community centers and in churches. This month, April 27, 2022, we will cut the ribbon on our very first, permanent facility. In the heart of our Latino community, we will open three community classrooms. The classrooms will allow us to continue to meet and connect with families where they live. Transportation is a significant impediment for immigrant families to surmount. Programs provided in their community improve participation, cultivate a sense of belonging, and enrich our city. In addition to the classrooms, the developers built a playground and park for the community. The programs that will be offered in these classrooms will include:
Twice weekly multi-generational early literacy program
Twice weekly chorus
Weekly dance instruction
Weekly orchestra
Parent programs – such as "Fostering Family Leaders"
Youth programs – LYRIC – Latino Youth Readiness and Information about College, and leadership and civic engagement
Weekly Saturday School sessions, September to May
Thank you for this opportunity to tell our story! We've entered our third decade of service and plan for many decades more!