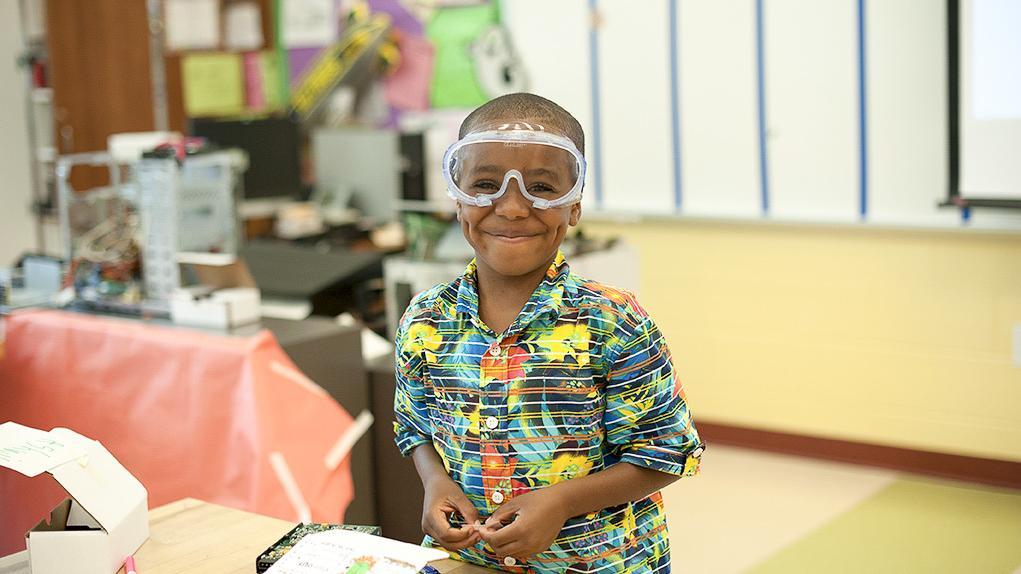 National Inventors Hall of Fame is devoted to making STEM subjects approachable, desirable, and most of all, fun for kids. Making STEM attractive to kids, has to begin when they are young and can see the magic inherent in making a volcano, a robot, or harvesting the power of the wind. After that, they need to build on that beginning with new challenges over time. That's exactly what National Inventors Hall of Fame is doing, with excellent, comprehensive STEM programming for children and their educators. We figured that all of this was well worth supporting, and so we did, by awarding this organization one of our small grants.
We spoke to National Inventors Hall of Fame Development Associate Marissa Vanio, to find out more about this innovative nonprofit that is focused on all things STEM:
Kars4Kids: Can you tell us about Invention Playground, and a bit about open-ended play? Why is it necessary to teach STEM to preschoolers?
Marissa Vanio: The National Inventors Hall of Fame® (NIHF) believes introducing children to science, technology, engineering, and mathematics (STEM) early provides a strong foundation for lifelong STEM learning and increases their comfort with those subjects later in life. Invention Playground® encompasses this belief as the program is designed for preschool-aged children where they channel their curiosity with fun, innovative STEM activities. The program also encourages children to explore through open-ended inquiry, which means children can create freely through guided play. This approach allows the youngest of children to gain independent thinking, problem solving, and creativity skills.
Kars4Kids: Tell us about your Innovation Exploration Kits. How many types of kits do you have? Can you describe the contents of one such kit?
Marissa Vanio: The Innovation Exploration Kits™ were developed in 2020 to provide children in grades K-9 with hands-on, engaging and self-led educational activities during a time when it is needed the most. Through the Innovation Exploration Kits, we currently offer the I Can Invent™ Series, Elevate Series, Innovation Force® and Invention Project® Series. Each series consists of four individual units and we provide all necessary supplies and step-by-step guides.
For example, the I Can Invent Series includes the following four units: Bot ANN-E™ and Innovation Force®, Optibot™, Robotic Pet Vet™ and DIY Orbot™. These units are based on our most popular Camp Invention® activities for students in grades K-6 and encourage STEM lessons such as discovering how sensors are used to operate self-driving cars, reverse engineering, exploring self-driving robots and investigating mechanics of robotic dogs.
All kits offer access to digital assets for optional enhancements but can be completed with or without internet access, ensuring all children have the opportunity to foster 21st-century skills, creativity and curiosity while solving real-world challenges.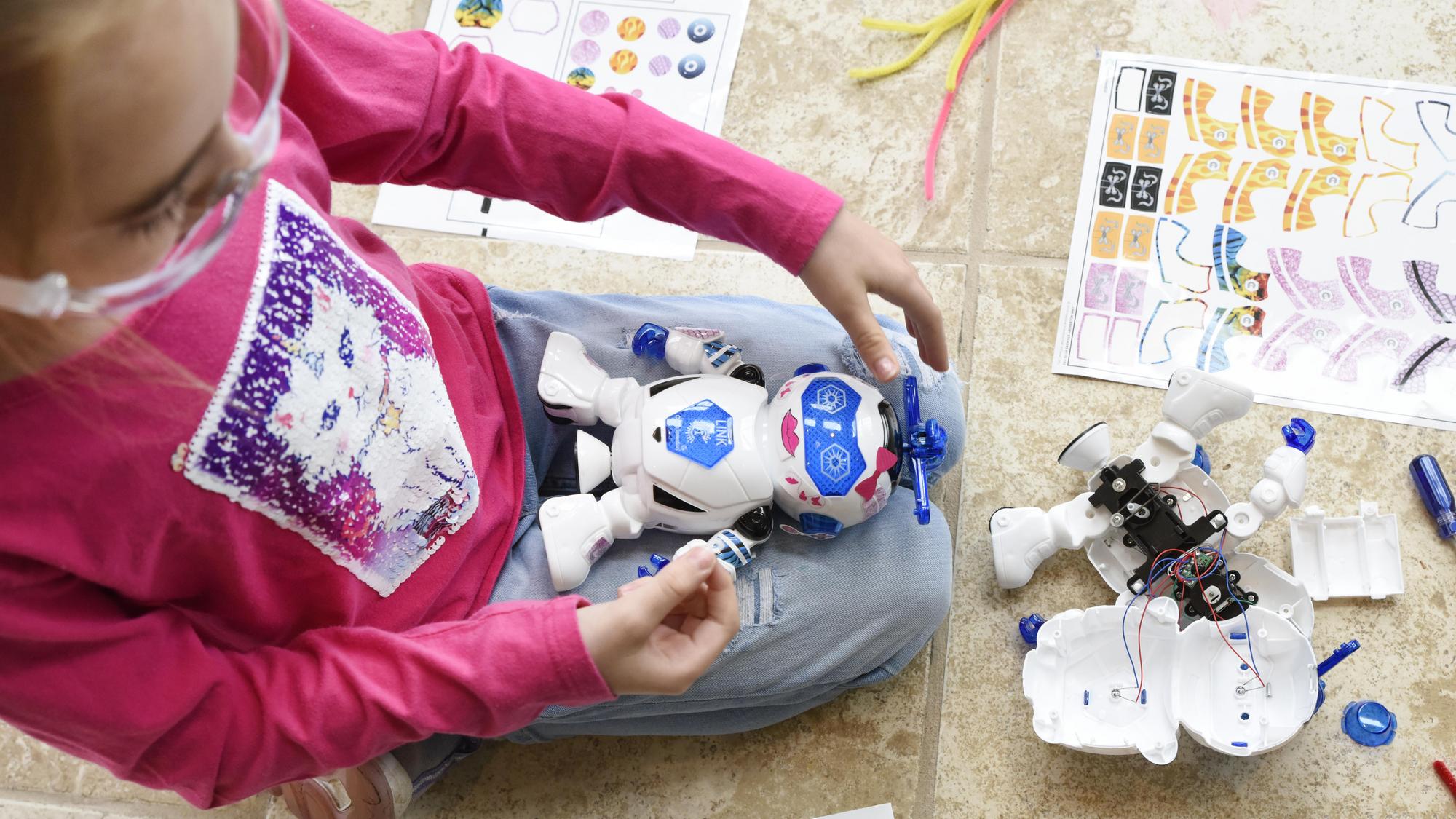 Kars4Kids: What is Club Invention like? What types of activities are on offer?
Marissa Vanio: Club Invention® is our flexible in-person or at-home after school program implemented by school district partners nationwide and offered to students in grades 1-6. Units vary between the in-person and at-home programs but all are built on the Innovation Mindset – a growth mindset infused with lessons from world-changing inventors, which are our NIHF Inductees. Each Club Invention unit highlights different aspects of the Innovation Mindset's essential skills and traits: Collaboration, confidence, design thinking, creative problem solving, STEM, persistence, innovation, intellectual property, and entrepreneurship.
We currently offer four Club Invention At Home units and eight in-person units. Whether students participate at home or in person, they experience hands-on activities that are aligned to Common Core and Next Generation Science Standards. Additionally, through both program formats, students experience open-ended exploration, gain inspiration while taking risks, and develop new ideas, empowering them to thrive as creative problem solvers.
Kars4Kids: Maker Labs have become popular over the last several years. Tell us about your STEM Maker Lab.
Marissa Vanio: STEM Maker Lab® impacts students in grades 1-6 with an environment that builds perseverance, creativity, curiosity, problem solving, expression, and communication. All sessions include hands-on activities and empower participants to solve realistic challenges, design prototypes of their ideas, and bring their inventions to life using the latest tech tools.
During each session, students will have opportunities to be inspired by stories from NIHF Inductees, create invention prototypes, understand intellectual property, use tech tools, learn about the process of bringing an invention to market, and experience entrepreneurship. STEM Maker Lab also promotes the "Create, Test and Recreate" learning approach to encourage participants to test and modify their designs, and then recreate and evaluate their solutions. The program is designed to enhance the makerspace experience and helps participants understand what it means to be an inventor.
Kars4Kids: Your Invention Project has a business angle. Can you tell us about that? Why does this program suit middle schoolers?
Marissa Vanio: Invention Project® is created for students in grades 6-9 and recently was adapted for those in grades 1-6. For Invention Project 6-9, middle schoolers work in teams to invent and prototype, and then bring their inventions to the world. The business angle of Invention Project 6-9 includes empowering students to consider rapid prototyping, market research, shipping, and profit as they create new, inventive designs. We include these principles of business into the Invention Project 6-9 program to empower students to learn about the full innovation process from prototyping to product launching and recognize the rewarding nature of a career as an inventor.
This program is well suited for middle schoolers as students can express their ideas, gain self-confidence and develop an understanding of the value of their own and others' work. Additionally, through Invention Project 6-9 sessions, students have opportunities to foster career and college readiness, explore STEM career fields, and develop 21st-century skills, preparing the next generation of the workforce for success.
Kars4Kids: Tell us about Camp Invention.
Marissa Vanio: Camp Invention® is our largest program nationwide and has over 30 years of bringing innovative, hands-on programming to students in grades K-6. Each year, we create four new modules that are aligned to state, Common Core, and Next Generation Science Standards. The 2021 Camp Invention curricula, Recharge, was developed and tested for in-person or at-home implementation and includes the following four thematic modules: Duck Chuck™, Open Mic™, Road Rally™ and SolarBot™. These modules guide participants to build confidence through hands-on, open-ended exploration of concepts such as solar energy, vehicle design, entrepreneurship, and the power of physics.
The program provides lessons from our world-changing Inductees and authentic STEM experiences that foster 21st-century skills. Camp Invention is backed by independent research and provides a cornerstone to our PreK-12 pipeline of education programs.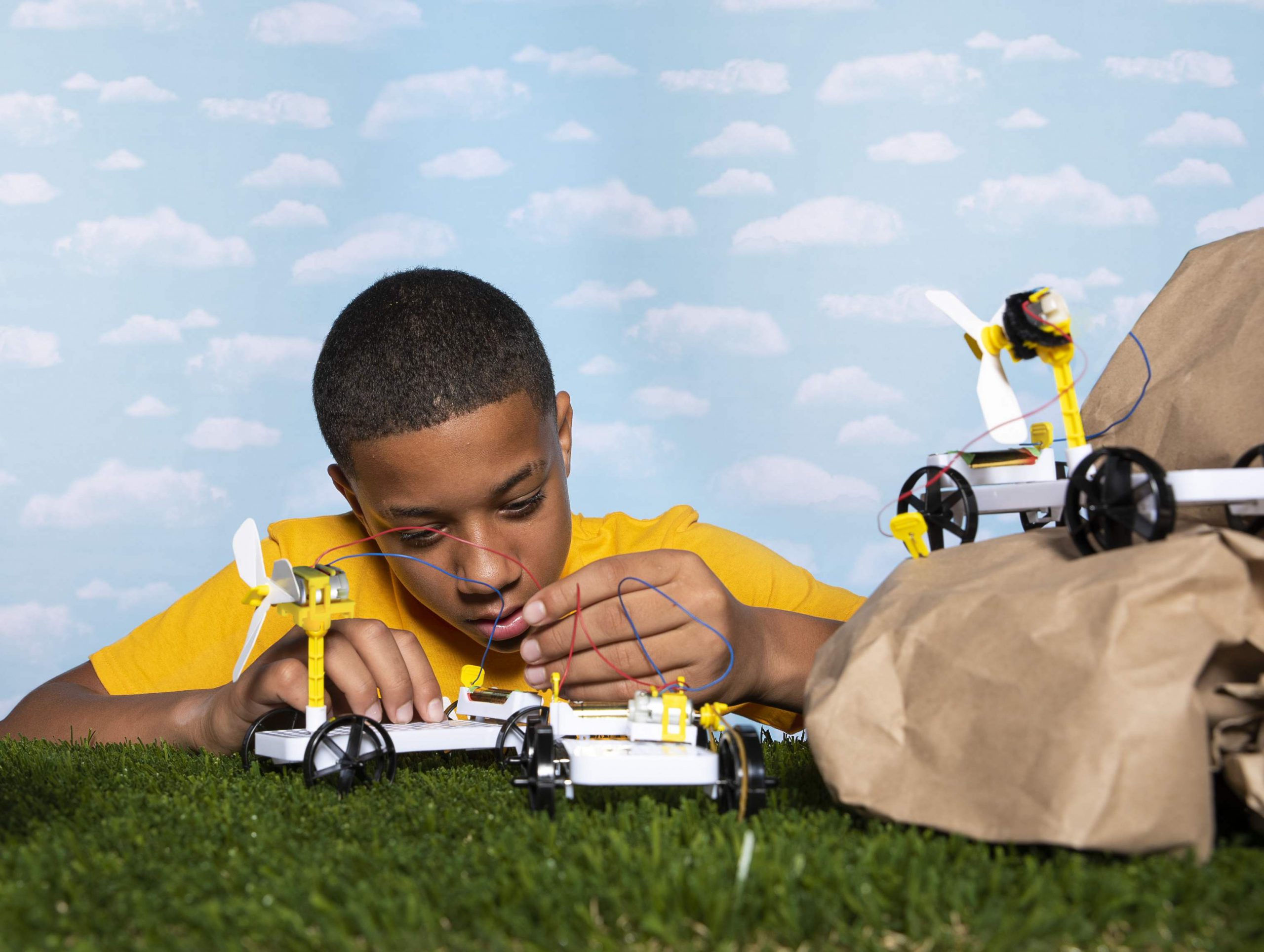 Kars4Kids: How have your programs been affected by the pandemic? How has your organization responded to these issues?
Marissa Vanio: In 2020, we started to look at enhancing our programs as a result of the pandemic and its impact on our traditional, in-person educational programming. We quickly shifted to develop new PreK-12 virtual and kit-based programs for children and teachers nationwide that focused on hands-on, open-ended discovery. In addition to our traditional, in-person programs, these new educational experiences will continue as core products, allowing us to provide an increasingly diverse catalog of programs now and into the future.
Kars4Kids: You offer professional development for educators. What does this consist of and why is it necessary?
Marissa Vanio: NIHF's professional development opportunities deliver interactive learning sessions, proven classroom strategies, and valuable insights from NIHF Inductees. By exploring new, creative, and innovation-based strategies, educators can build their students' confidence and strengthen their academic vocabulary through project-based learning that is relevant and meaningful for them.
Kars4Kids: Tell us about your favorite exhibit at your museum.
Marissa Vanio: I'm really looking forward to seeing the new exhibit featuring our latest class of world-changing Inductees! This exhibit will be installed later in 2021.
Kars4Kids: What's next for the National Inventors Hall of Fame?
Marissa Vanio: There is a lot of worry about students falling behind if they struggle while learning from home. NIHF is committed to providing fun, hands-on STEM learning activities that will help kids maintain both their learning growth and personal growth, and build an Innovation Mindset during these challenging times for school districts, parents, and students.