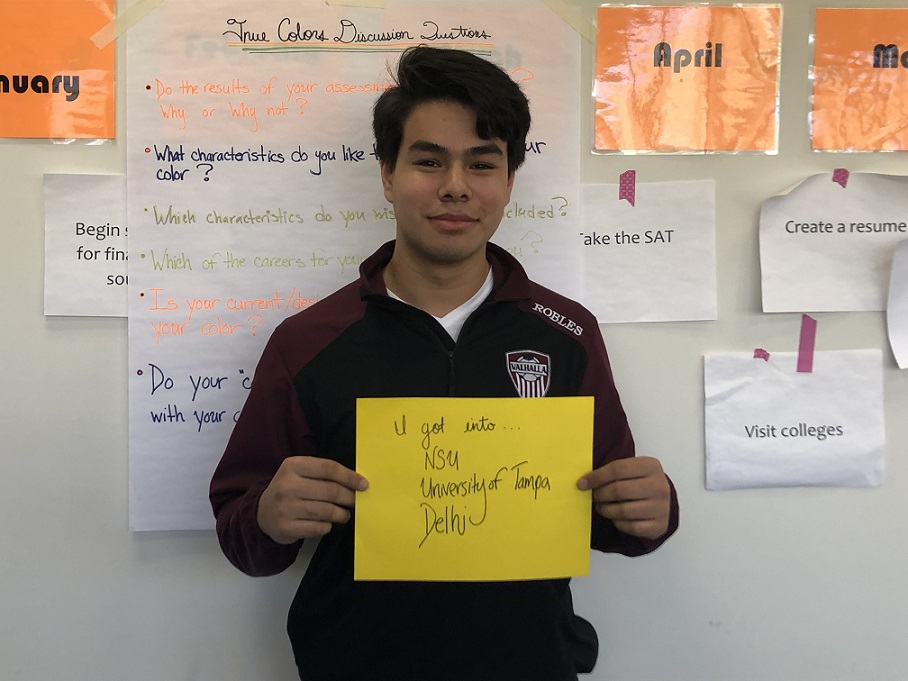 Project Morry, at first glance, seems like just another summer camp. But it's not. The legacy of Morry Stein, Project Morry is about offering hope to children from under-resourced communities. The organization stands by children, not just for a single summer, but all through their youth, mentoring and encouraging them.
As we see it, the work of Project Morry is all about getting the message across that kids can absolutely rise above their limited opportunities and make something of themselves. This is work deserving of support, and so we gave a small grant to Project Morry. Kars4Kids spoke to Project Morry COO Shanna Gumaer, to tell you more about this wonderful organization:
Kars4Kids: Tell us about Morry Stein, the inspiration behind Project Morry. Who was he? What was his vision?
Shanna Gumaer: Project Morry was founded in 1995, inspired by Morry Stein, a camping industry national leader, who recognized the long-term positive impact summer camp had on the lives of the young people who attended his camp, Camp Echo Lake, and wanted to share this experience with children from all socio-economic group. Following his tragic death in 1994, his family, friends, and colleagues joined together to ensure his dream would live on and Project Morry was born.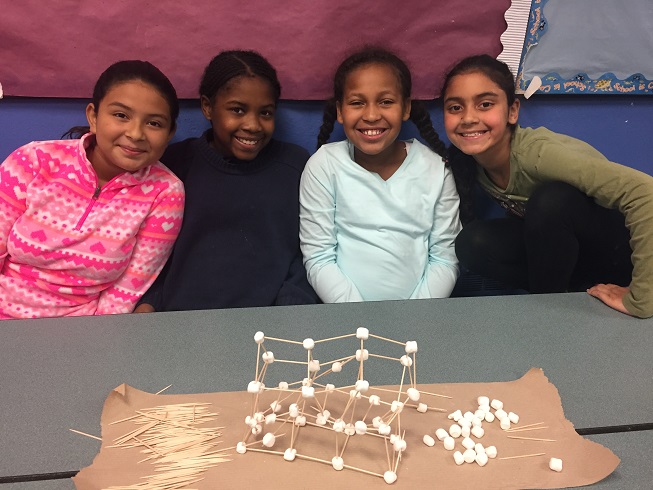 Kars4Kids: Morry wanted every kid to be able to go to summer camp. But Project Morry isn't only about the summer, is it? Can you explain how that works?
Shanna Gumaer: Following our first summer camp in 1995, Project Morry quickly realized the impact of providing the same learning opportunities year round. Research shows that more than 50% of the achievement gap between lower- and higher-income youth can be explained by unequal access to learning opportunities during the summer and out of school time. Low-income students lose more than two months in reading achievement during the summer.
Project Morry levels the playing field by addressing many of the obstacles youth from under-resourced communities encounter through a comprehensive year round program that combines academic enrichment and support, leadership development, an exceptional summer camp experience, and one-on-one mentoring. We serve 400 students in the tristate area annually.
Students attend monthly school year meetings and attend a 3 week sleepaway camp each summer. This unique combination of programming leads to long term academic and career success.
Improved Outcomes: 98% of Project Morry students advance to the next grade on-time. 95% graduate high school on-time compared to rates as low as 60% in their home communities.
Increased Resilience: Project Morry makes a nine-year commitment to our students and their families. This unique long-term commitment builds a partnership built on trust, consistency, and expectation that creates real opportunity for youth to change the trajectory of their lives.
Expanded Horizons: Project Morry students have the chance to go to summer camp, attend college tours, and visit museums. They volunteer, attend career days, and work with mentors. These experiences empower our students to redefine their goals and their futures.
Long Term Change: 85% of Project Morry graduates to on to college or enlist in the military compared to 67% of low-income students nationally. 77% of PM alumni are the first in their family to attend college.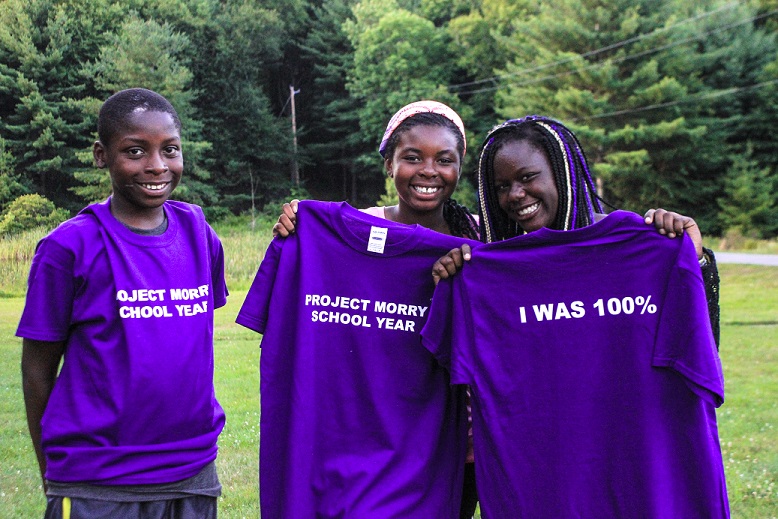 Kars4Kids: What kind of learning takes place at camp?
Shanna Gumaer: Unlike many school year-only or summer youth programs, we work with our students and families year round. Students attend monthly school year meetings in their home communities or at our office in Westchester. Between meetings, Project Morry staff is in constant contact with parents, students, teachers, guidance counselors, and other resources to provide a network of support to our families.
Each summer our youth attend 3 weeks of our residential summer learning program at Morry's Camp in rural Glen Spey, New York. Students explore traditional camp activities like swimming, hiking, and canoeing as well as performing and fine arts. They also participate in our summer educational curriculum which focuses on economics, geography, math, reading, science and writing. Our innovative STEAM curriculum emphasizes creativity, problem-solving and real-world collaboration, linking art and design to science, technology, engineering and math.
Our curriculum emphasizes student outcomes focused on the Four C's of 21st Century Skills: critical thinking, communication, collaboration, and creativity. Research proves that consistent focus on these skills leads to long term success in academics as well as career.
In 2018, Project Morry was named an inaugural Beyond School Exemplar by the Partnership for 21st Century in recognition of our work, one of only 3 organizations nationally to receive this honor.
Kars4Kids: How do kids become participants in Project Morry?
Shanna Gumaer: Project Morry creates partnerships with schools and community-based organizations in under-resourced communities in the tristate area. Social workers, guidance counselors, teachers and other staff at our community partners identify students who would benefit from the opportunity to not only attend summer camp but from a long-term program focused on academic enrichment, leadership development, and positive core values. Students must qualify for free or reduced lunch programs and must have an adult family member also willing to commit to our 9 year program.
Once referred to Project Morry, students and families have an opportunity to meet with our staff, visit camp, and speak with current participants and alumni of Project Morry.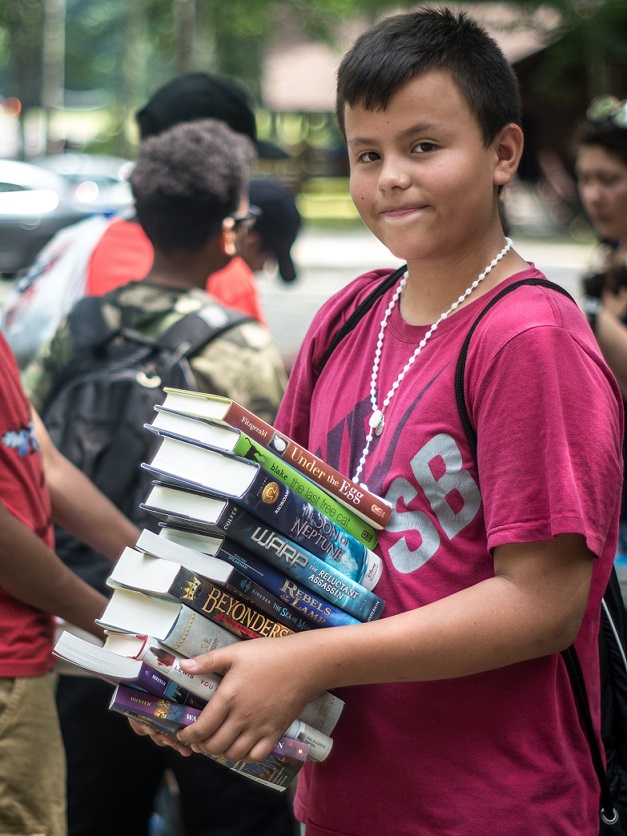 Kars4Kids: How long is a child likely to be involved with Project Morry, over time?
Shanna Gumaer: Project Morry works with students from 4th grade through their high school graduation. Our long-term commitment to our students and families is designed to provide consistency of support, build on a child's successes year to year, and push them to identify new goals and challenges. We have an 81% retention rate over our 9-year program.
Kars4Kids: Can you tell us about Passport to Success? What is this and how does it work? Why is it important?
Shanna Gumaer: Our middle school students each develop their own 'Passport to Success' which tracks their progress through the school year program. Based on monthly themes related to Project Morry's mission (i.e. Personal Responsibility, Creating a Network of Support, etc.), students identify individual and group goals and create a plan to achieve them. Additions are made to the Passport each month providing a compilation of writing samples, goals, challenges and ideas. Students are regularly encouraged to examine the consequences of their actions and the impact of their choices on their relationships with friends, families and their communities.
Kars4Kids: How many "coaches" do you have in your Coach Program? Why is this offered to 11th and 12th graders?
Shanna Gumaer: Our Coach Program matches high school students with volunteer mentors who meet monthly with our 11th and 12th grade students to review PSAT and SAT preparation, college applications, scholarship and financial aid issues and discuss how to fill out job applications. Having a Project Morry coach provides a motivated young adult with an adult role model who can give them extra support and guidance needed to fulfill their goals and graduate high school. The mentoring program provides a safe environment for young people to share their hopes and dreams and seek advice on addressing the challenges they may be experiencing.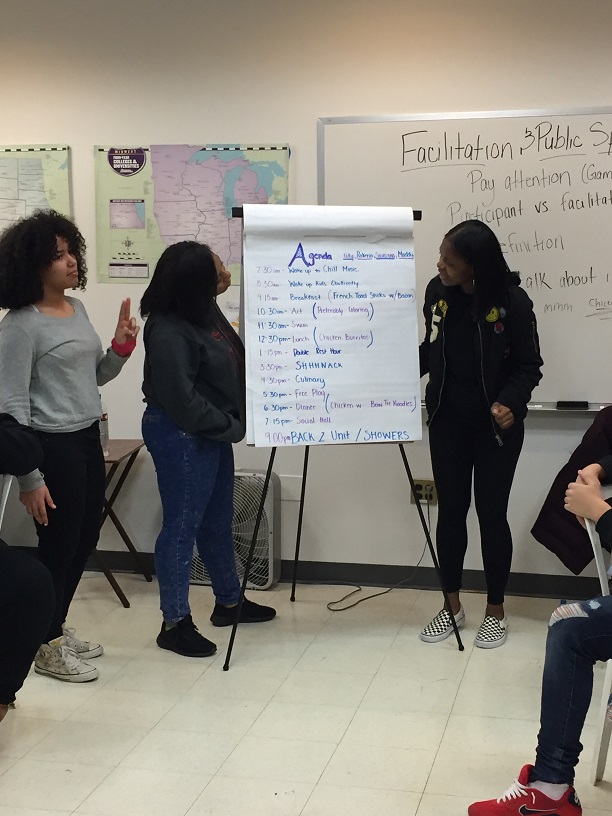 Kars4Kids: What is the concept behind what your website refers to as "Program Progression?" How does this work in practice?
Shanna Gumaer: Each year of Project Morry's curriculum is designed to align with the educational needs and developmental stage of our students. To enable this, the program is divided into two components: our Under Grad (grades 4-8) and our Post Grad (grades 9-12) programs.
During the Under Grad program, our monthly school year meetings focus on specific themes, like goal-setting, overcoming obstacles, improving social skills and building a network of support. Created around a 9-month, goal-oriented curriculum, our junior students set their own goals, overcome obstacles by identifying and utilizing personal and program resources, and experience self-confidence gained through these efforts.
Our Post Grad program builds on this work. Students are challenged to reflect on their lives and focus on their goals. Always thinking of the future, we support our students with life skills, time management, financial planning, SAT prep, resume writing, leadership development and public speaking. In addition, our college readiness workshops focus on the college application process, financial aid, resume building, and interview skills as well as regional college tours and Career Day.
Throughout the program, our curriculum emphasizes educational and vital work/life skills that will enable students to thrive in high school and beyond.
Kars4Kids: How do you serve to include the families in the work you do with the children?
Shanna Gumaer: Once selected to participate in Project Morry, each student and their family are asked to make a commitment to a multi-year involvement in our school year program. Close contact and forming strong bonds of teamwork with parents and the community is key to our program's success. Regular communication and outreach including newsletters, calls and emails which positively reinforce the lessons and values acquired throughout the program. Meetings with students, parents, teachers and social workers allow us to discuss any challenges faced by students and their families, as well as to celebrate milestones and special occasions together.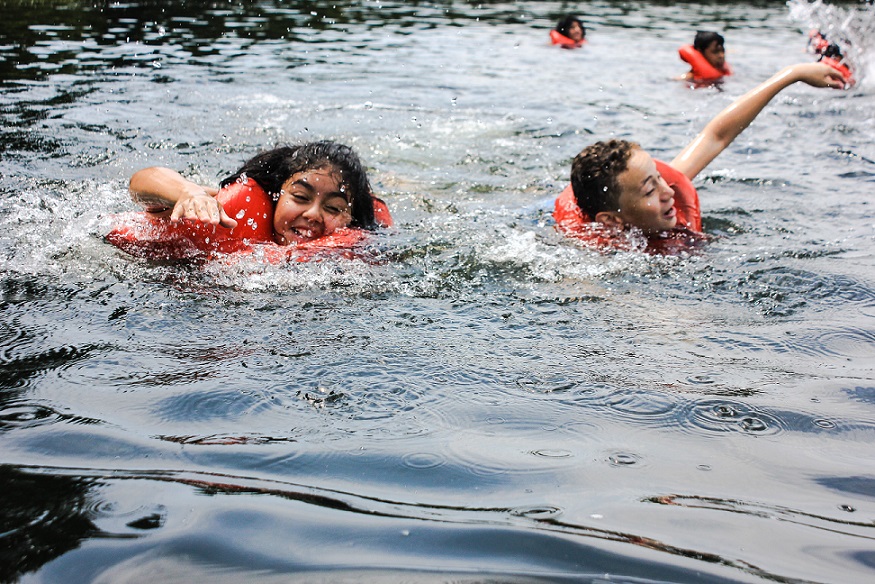 Kars4Kids: What's next for Project Morry?
Shanna Gumaer: We are so excited to celebrate Project Morry's 25th Anniversary next year in 2020! We are looking ahead to our next 25 years with optimism rooted in our mission, values, and the knowledge we have acquired as our program has evolved. Our plans include deepening our student and parent engagement, increasing the number of interactive experiences and trips for students in all grades, amplifying opportunities for leadership development and career awareness, and continue to create innovative curriculums to support our students' academic and emotional development.