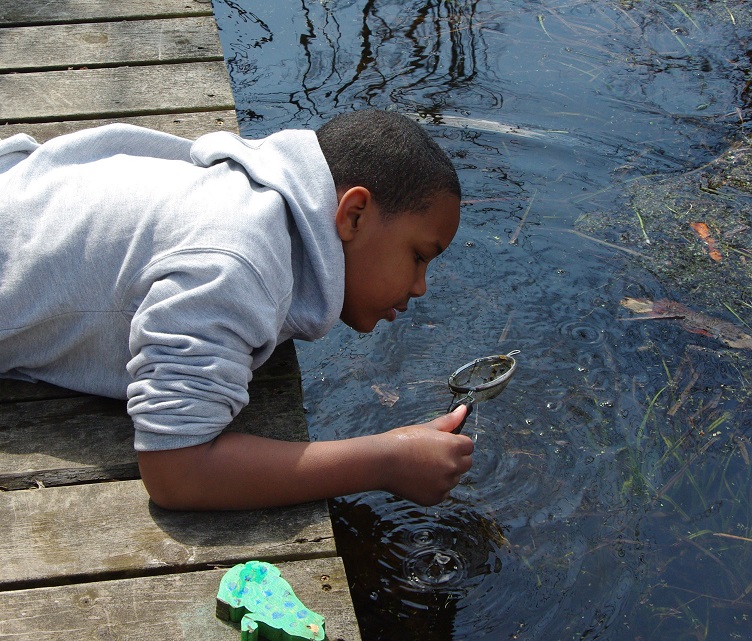 Riveredge Nature Center understands that learning doesn't always happen as students sit inside the classroom. To the contrary, true learning happens when lessons are interactive and the students, engaged. What better way to educate young people and their families then, than by using the natural resources at hand: local parks, woodlands, wetlands, and prairie, as well as the Milwaukee River?
The Riveredge Nature Center is making science exciting for kids and filling in where their classroom education leaves off. Not to mention that young people learn to care about conserving the natural resources in their area. If we want the next generation to see protecting the environment as a value, we need to grab their interest. It is clear to us that Riveredge Nature Center is doing just that and more which is why we lent some modest support by way of our small grant program.
We put some questions to Riveredge Nature Center Marketing and Communications Specialist Amy E. Casey:
Kars4Kids: What's your demographic? What can you tell us about the community you serve?
Amy E. Casey: We serve learners of all ages and backgrounds, who come to us from throughout Southeastern Wisconsin. Our community is a vibrant, joyful one! Kids attend educational programs, visit Riveredge on school field trips, learn in local schools with our Scientist in Residence, experience summer camp, and have fun at seasonal events. Adult learners and whole families can get involved in our adventure programs with watersports and tree climbing, attend workshops and lectures, and participate in our conservation research and restoration.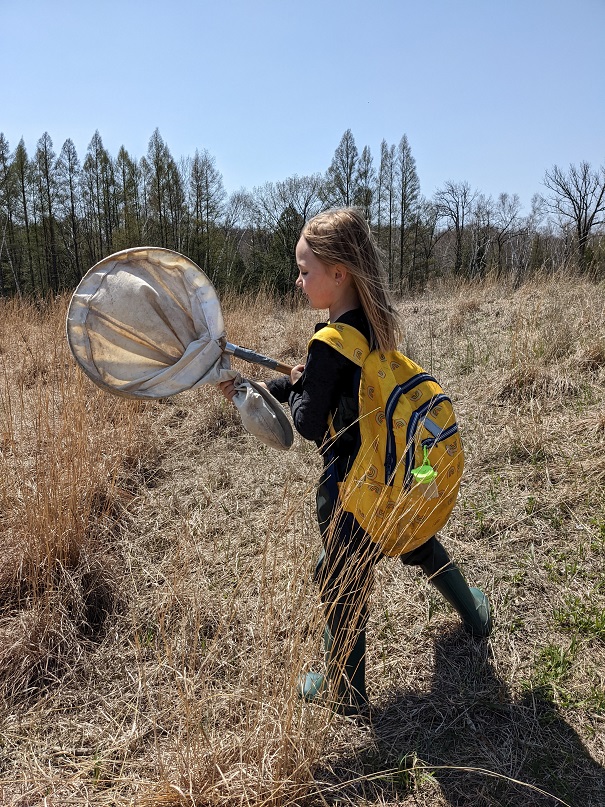 Kars4Kids: There's no charge to participate in your Family Nature Club. Can you tell us about the club? Are your other programs free? Do you offer scholarships?
Amy E. Casey: Family Nature Club is a series of free weekday evening offerings held at parks throughout Washington, Ozaukee, and Sheboygan Counties. Each session has a seasonal theme and is led by one of our fantastic educators. It's a great way for local families to get outside, meet each other, and find common ground around their interest in nature. It's also a great way to encourage families to discover all the amazing parks in our area! In addition to Family Nature Club, we have a wide spectrum of other family programs. Some of these are free, and many are under ten dollars to attend. We do offer summer camp scholarships for families in financial need.
Kars4Kids: Riveredge offers age-specific field trips for school children which your website describes as offering a "hands-on, inquiry-based, outdoor experience." Can you give us some examples of these field trips and how they fit that description?
Amy E. Casey: There are field trips for every season! We believe children and adults learn best when they can hear, see, and touch as they are learning. In autumn, we have our Fruits of Fall field trip where students learn about apple trees and get to check out an apple cider press. In winter, students can go snowshoeing and learn to identify animal tracks. We host a program called Testing the Waters that engages high school students in testing water quality in the Milwaukee River. During maple sugaring season, schools can come see maple trees being tapped and learn how syrup is made from sap!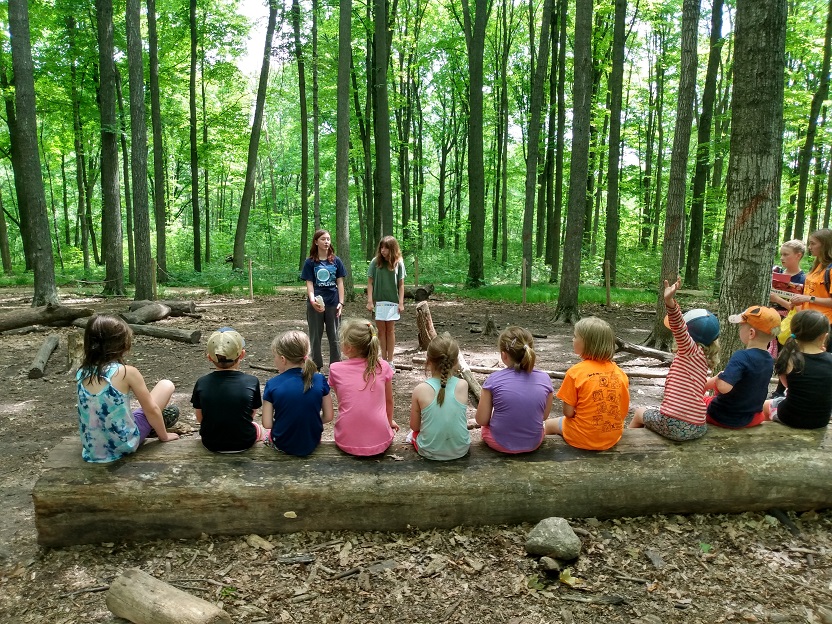 Kars4Kids: What are the advantages of your Homeschool Ed-Ventures program for children who are homeschooled?
Amy E. Casey: We offer enrichment to their science curriculum while offering the important opportunity to collaborate with other learners and form friendships. With our 452-acre classroom, we're able to provide unique and hands-on experiences for students to explore the natural world alongside our talented staff of educators. It's an amazing program that grows in complexity and challenge to make experiences exciting for every age level, starting with students as young as preschoolers all the way up to high school seniors.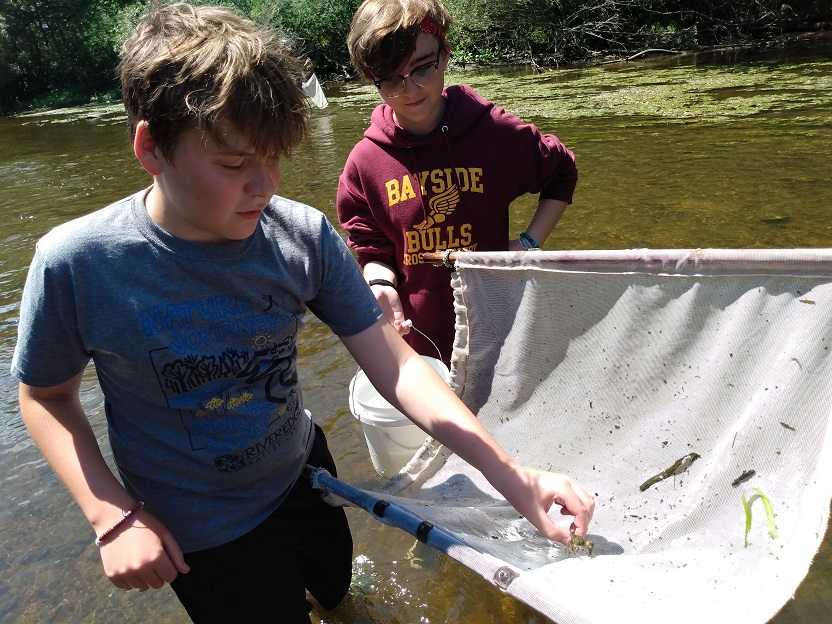 Kars4Kids: Tell us about your Scientist in Residence program. Why is this program necessary?
Amy E. Casey: The Scientist in Residence (SIR) program places our environmental educators in a local school over a five-year partnership. This educator becomes a key part of the school team and works hand-in-hand with teachers and administrators to reduce barriers to outdoor learning. The program works to increase young people's access to the outdoors and time in nature, which is a well-researched and often overlooked component of mental and physical health. Our Scientists in Residence teach lessons, build curriculum, and collaborate with schools on groundbreaking projects, like school forests and native plants on campus. We've found that children who have access to the outdoors during the school day are more excited to attend school and can better focus on their academics.
Kars4Kids: Your summer camp is said to be beloved by generations of "Riveredge kids." How long has your summer camp been in operation? How many kids do you serve annually? What activities are offered?
Amy E. Casey: Our Nature Journeys Summer Camp has been offered since 1985—this summer will be our 38th year! At Riveredge, summer camp serves kids as young as three and as old as eighteen, with adventures that utilize our whole campus of woodlands, wetlands, and prairie, as well as off-site locations where we swim, paddle, backpack, and explore. From wildlife encounters to tubing down the Milwaukee River, from games and songs to harvesting garden vegetables, campers find all kinds of ways to celebrate nature, get muddy, and make lifelong friendships. Our current camp capacity is around 1,100 kids over the course of the summer.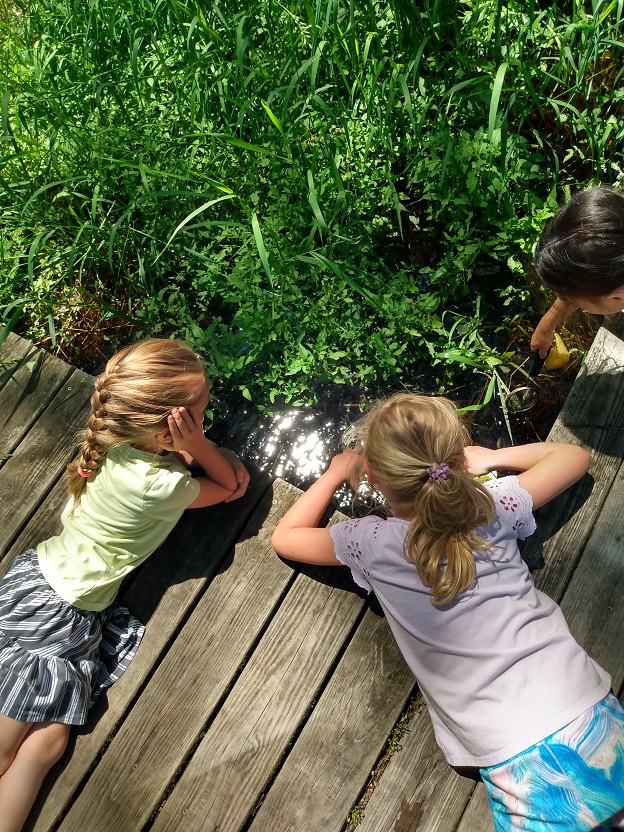 Kars4Kids: Can you describe your Tree Climbing program? What do children gain from the experience?
Amy E. Casey: We offer professional tree climbing experiences for kids and adults, ages seven and up. Our tree climbers speak about the way they are able to build confidence through tree climbing—it's a direct way to set a goal and attempt to reach it. Kids feel proud when they overcome the challenge they set for themselves and realize they can do much more than they thought. Being up in the trees provides a new perspective on the world, a great full-body exercise, and a deep sense of connection with nature.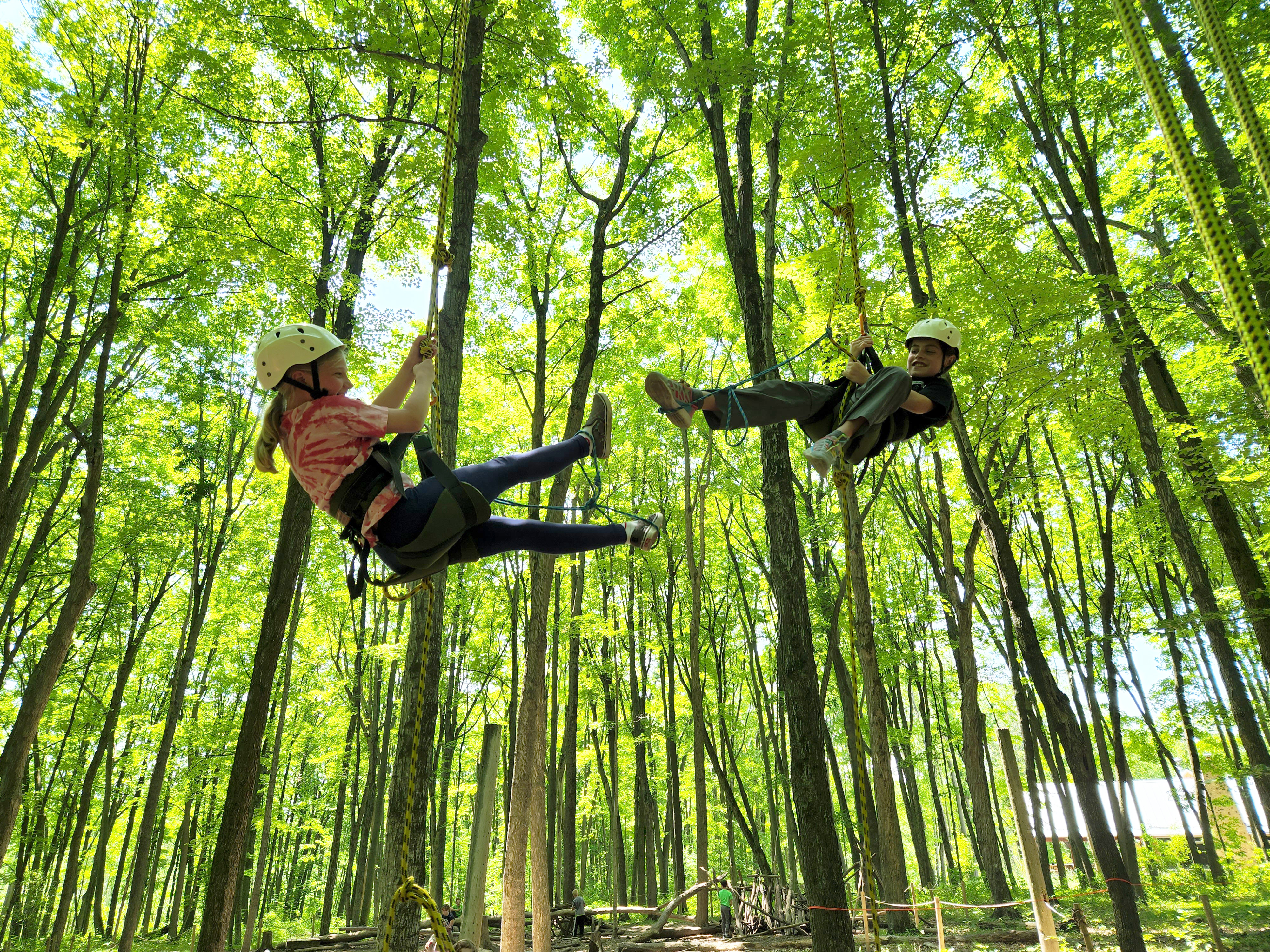 Kars4Kids: What's next for Riveredge Nature Center?
Amy E. Casey: We continue to build upon our 55-year legacy of supporting conservation through education that awakens curiosity, engages the body, and explores connection with nature. We continue to work hard to find ways to become a destination for environmental learning, and to invite new audiences in, especially those who have not historically had access to joyful experiences in the outdoors.