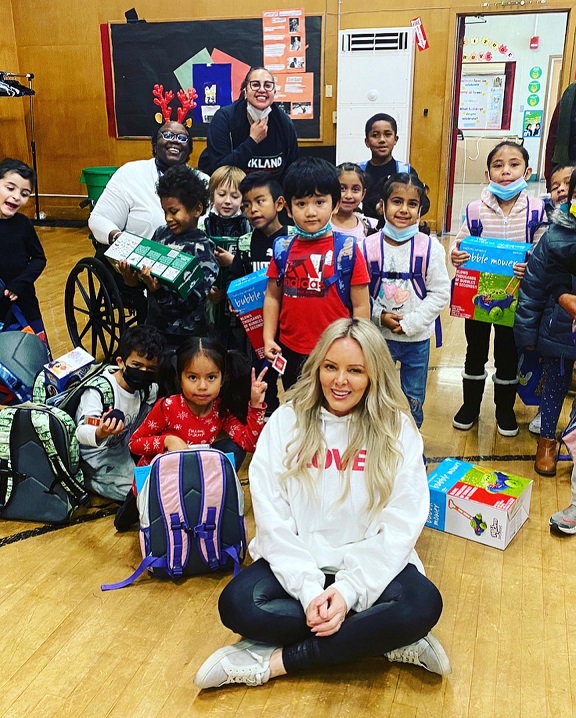 The Sydney Paige Foundation was founded by a mom who abandoned her corporate career when she saw school children who lacked the basic supplies they needed to do their schoolwork. As a mother herself, Courtney Brockmeyer's heart ached to see kids who stood no chance of benefiting from their education. Instead of simply feeling sad about this state of affairs, Brockmeyer did something about it, and found a way to get backpacks and school supplies to the children who need them most.
We often hear educators and experts speak of the need for equity in education. The Sydney Paige Foundation goes beyond the words to actually do something to ensure that all children have what they need to succeed in school. Our small grant award means that many more kids will have a great start at getting ahead not only in the classroom, but in life itself.
We put some questions to Sydney Paige Foundation Business Development Director Sharon Girdlestone to learn more about this work:
Kars4Kids: Who are the students that benefit from the work of your foundation? What's the demographic of the students you serve?
Sharon Girdlestone: We donate high-quality backpacks and school supplies to underserved kids nationwide. The demographic ranges depend on the city. For example, in Oakland, the demographics would be 40% black, 30% Hispanic, 25% Asian and 5% white.
Kars4Kids: Sydney Paige Foundation distributes "high-quality, kid-approved" backpacks. What do you include in these backpacks?
Sharon Girdlestone: Our backpacks include everything a child would need. Books, pens, markers, pencils, rulers, and etc.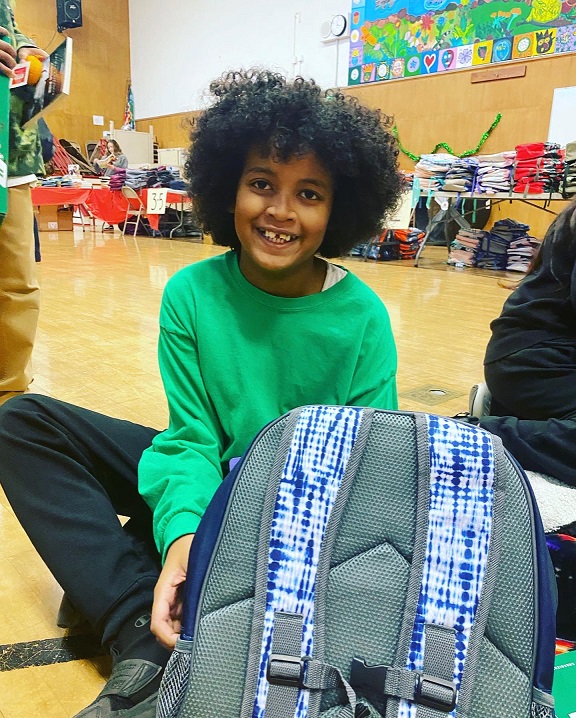 Kars4Kids: How many backpacks have you distributed and how many students have benefited from your program since its founding in 2013?
Sharon Girdlestone: We have donated well over 1 million backpacks.
Kars4Kids: Why backpacks in particular? Can you describe the significance and impact of your backpack distribution program on the children? Who applies for backpacks on behalf of the students?
Sharon Girdlestone: Why backpacks? Our founder worked in the corporate world and got to see firsthand how some of the kids she met were suffering. Some were carrying plastic bags to school or trash bags, which broke her heart. Our company provides schools with events where children in need pick out their own backpack and toys. The kids are so happy and grateful to have a backpack—something that everyone else has. It makes their day.
The schools apply to us on behalf of the kids. We cannot always fund them, so your grant is extremely helpful. We also have corporate offices that come to us to try to help and through them we do corporate events and the backpacks go to their school or charity of choice.
Kars4Kids: How about teachers? Are there benefits for them, too? Can you talk about that, please?
Sharon Girdlestone: Yes there are benefits to the teachers. Teachers are often paying for supplies for kids in need, especially in low income areas. Devastating actually.
Kars4Kids: What about parents? How do they feel about your work, and why?
Sharon Girdlestone: Parents love Sydney Paige because we offer volunteer options for them and kids are permitted to join in.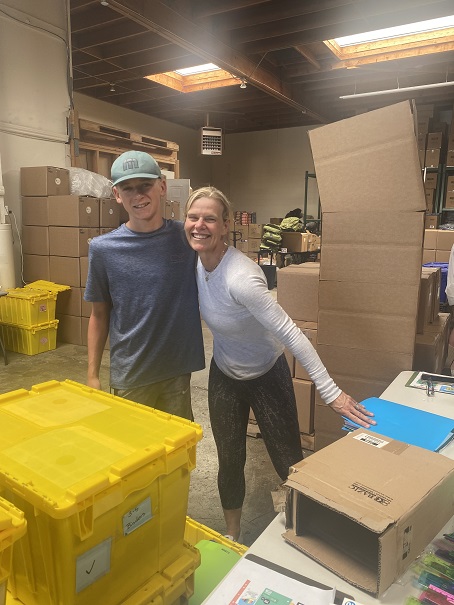 Kars4Kids: How did your foundation come into being? How did it get its name?
Sharon Girdlestone: Sydney Paige is named after our founder's children. Courtney Brockmeyer started Sydney Paige after her heart was broken seeing underserved kids not getting the resources needed to thrive in school.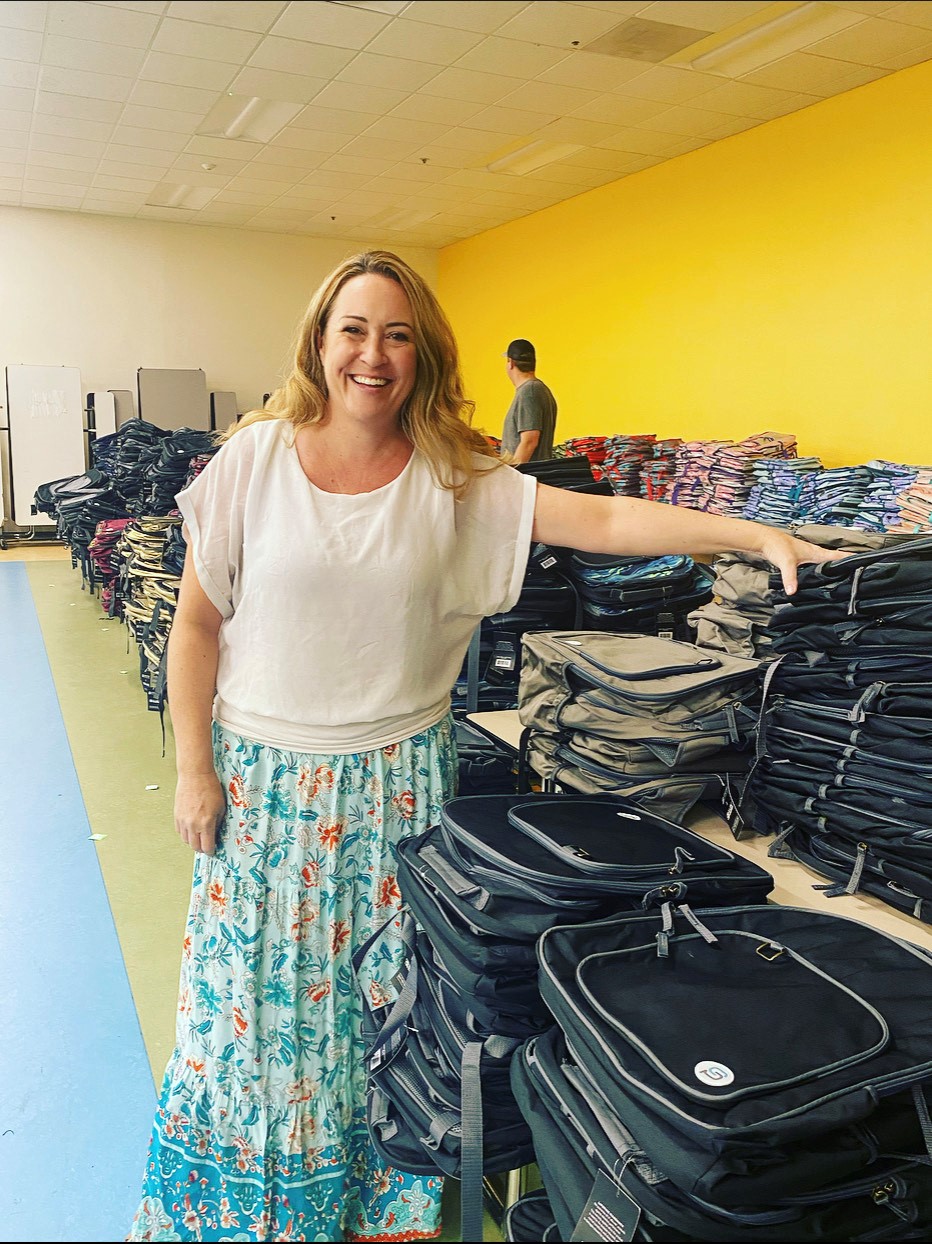 Kars4Kids: It looks like you have more than one style of backpack you distribute and that each style has its own name. Can you talk about that, please?
Sharon Girdlestone: Some of our backpacks are named after Courtney's favorite teachers. She also designs them.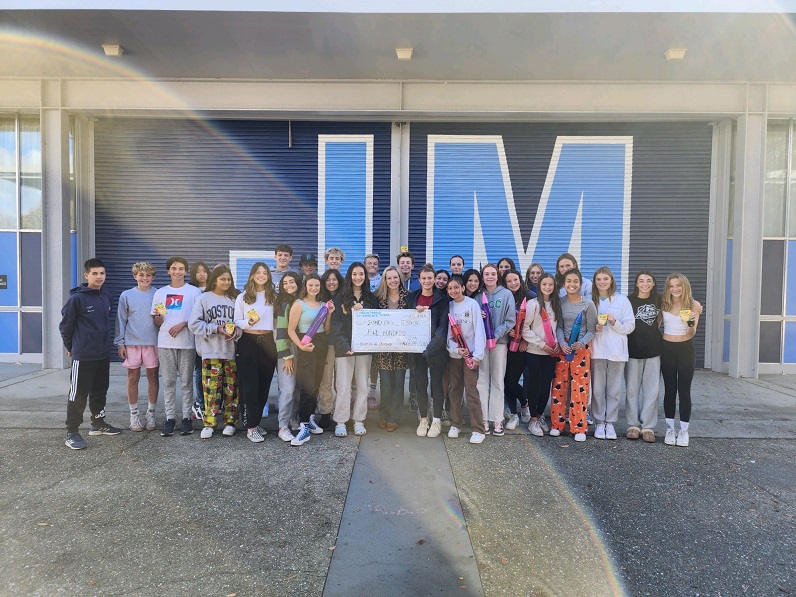 Kars4Kids: Who fills and readies the backpacks for distribution? Do you have a paid staff for this purpose?
Sharon Girdlestone: We have hundreds of volunteers that come in to pack out the backpacks as well as the corporate pack-outs that we hold outside of our warehouse.
Kars4Kids: What's next for the Sydney Paige Foundation?
Sharon Girdlestone: Sydney Paige is growing and we are excited for the coming year. We have so much support we did not have a couple of years ago. We are excited to help as many kids as we can, moving forward.